Anaheim is a large city known for specific attractions. Primarily, the city is famous for Disneyland, but it also has the Angels baseball team and the Ducks hockey team. It is known for its beer culture and nightlife. Anaheim is infamous for its historical crime, which has gone significantly in recent years. While there is still a decent number of homeless in Anaheim, the city is safer than it used to be. Today, Anaheim is a family-friendly and lovely place where there are opportunities to spend time outside. There has never been a better time to enjoy Anaheim's parks.

Not only are distinct types of parks, trails, and recreational areas in Anaheim, there is a park for everyone. Each park has its own character, amenities, and recreational activities. Their commonalities include baseball diamonds and playgrounds, but the parks sometimes have unique attributes like a small skatepark or a park for dogs. Whether you want to read a book under a tree, have a picnic, play a sport, or walk your dog, below are fifteen of the best parks in Anaheim.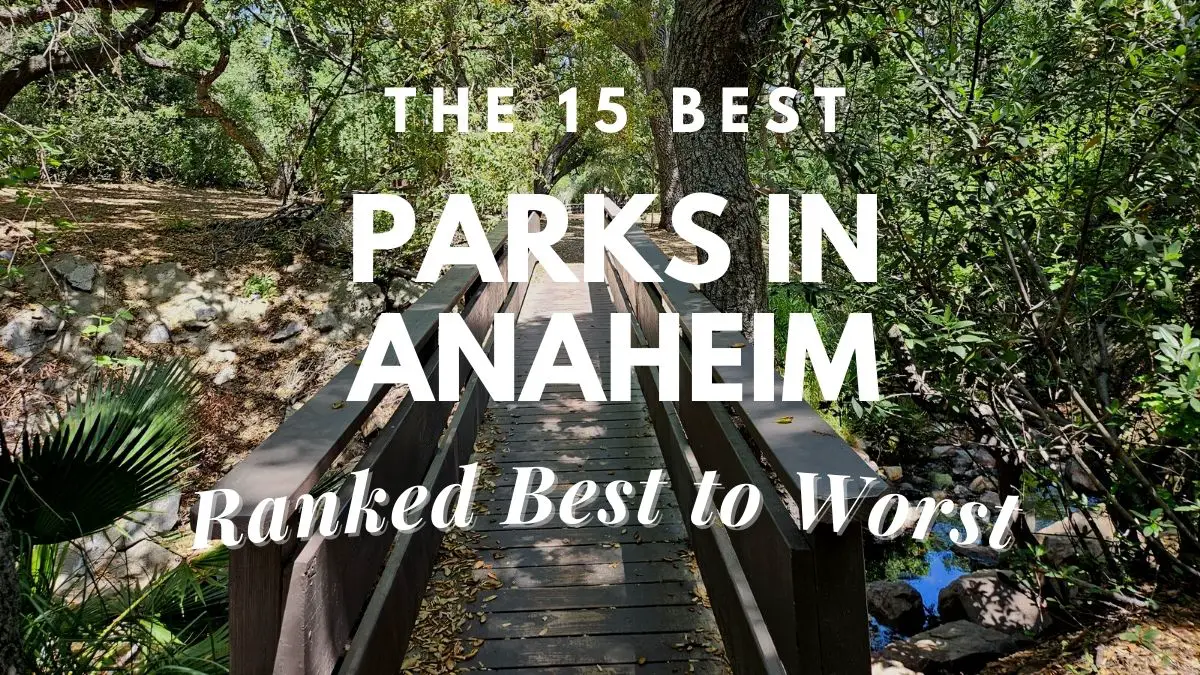 1. Oak Canyon Nature Center
A hidden gem, the Oak Canyon Nature Center is in a strange spot between the cities of Anaheim, Yorba Lina, and Corona.
It is one of the most rugged and beautiful spots to hike in the area.
Few people even know it is even there.
The parking lot does not make a big fuss, but once you walk on the trail towards the visitor's center, you are immersed in a scene of the natural world.
There is a network of seven trails, all with their own character and atmosphere.
One is wet from the flowing river, and another is known for its serene quiet.
There's wildlife and beautiful foliage.
Overall, the Oak Canyon Nature Center is my favorite park I have been to in the Anaheim area.
It is a beautiful, wild place.
Do not forget to go to the visitor's center, where there are reptiles and insects you can observe.
Oak Canyon Nature Center is one of the best places to go on a hike in the Anaheim area.
It should not be skipped.
2. Pearson Park
Pearson Park is a lovely natural area with both manufactured ponds where ducks float and recreational opportunities like a pool and tennis courts.
It has everything you could want from a park in Anaheim.
In addition to the pool and tennis courts, there is a basketball court, a baseball diamond, picnic tables, and barbecues.
There is even an outdoor theatre used for plays and movie screenings.
It has everything you could ask for in a park.
For me, the best part of the park is the ponds.
The pleasant human-made ponds are reminiscent of Henry David Thoreau's description of Walden on a small scale.
It is a perfect place to sit and take in the calmness of the day.
There are sculptures of early Anaheim residents, which promote their accomplishments.
This park has more of a European vibe, and it is no surprise that the sculptures are of Europeans.
Anyone will enjoy their time here.
Pearson Park has something that everyone will love.
Take a swim.
Play a sport.
Take in the ponds.
Bring food for a barbecue.
Have fun.
3. Yorba Linda Regional Park
While technically in Yorba Linda, Anaheim locals should not overlook the Yorba Linda Regional Park.
There is a parking fee, but it is worth it.
There is a lake you can rent a small boat and float on.
There are multiple playgrounds, barbecues, and picnic tables.
There are squirrels, birds, and other animals.
The scenery is simply lovely.
It is a beautiful place to go for the day.
Whether you come with the whole family or alone to find solitude, the Yorba Linda Regional Park is one of the best places to go.
It is perfect for walks with a dog or your significant other.
The atmosphere here is unbeatable.
It is without a doubt one of the most pleasant parks in the area.
There are more activities and sights to see at other parks in the area.
You can even fish in the lake or rent a pedaled vehicle to ride around on.
It makes sense that it has a parking fee—it is a place you might want to spend the entire day at.
4. Founder's Park
While it is an impressive place to go, Founder's Park is more of a museum than it is a public park.
It is a lovely place.
One of the most noticeable things is that it has one of the biggest trees in the area.
It indicates its age.
Like the tree, the property is old too.
It is one of the first settlements in Anaheim.
Founder's Park is a wonderful place to bring children to learn about the history of the area.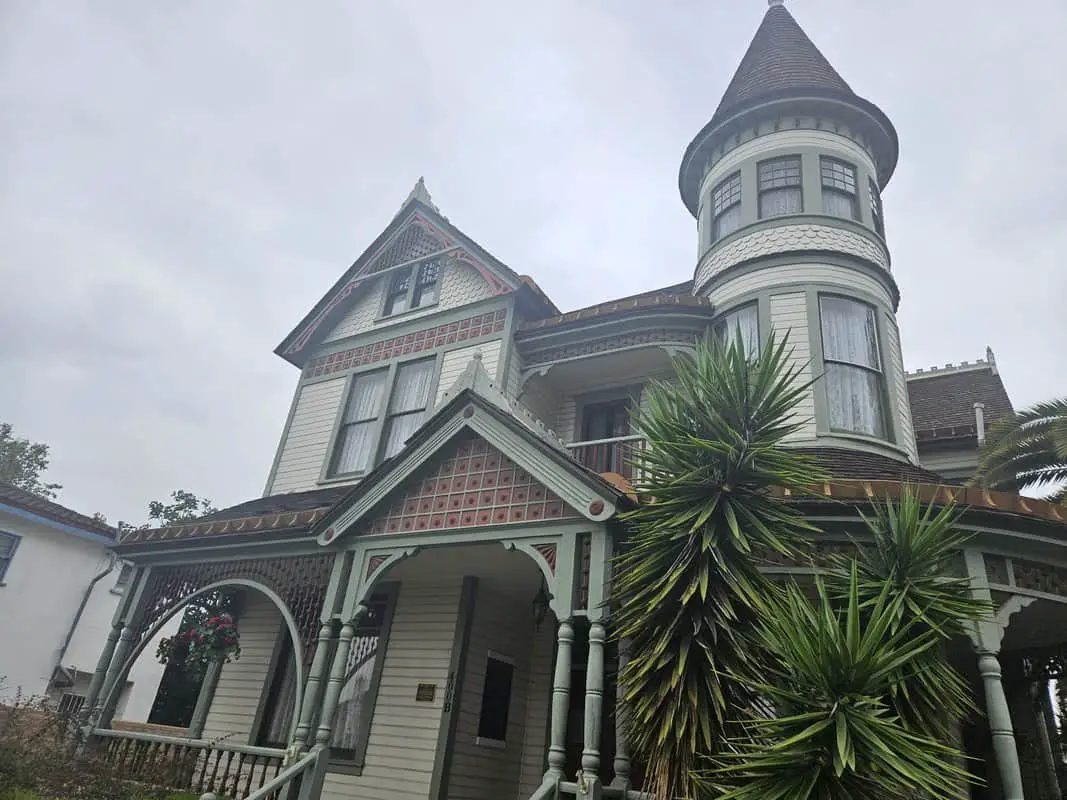 Make sure to go when the house doors are open for tours.
It is a fascinating place full of history.
Not only is it a pleasant place to be, but it is also informative.
Not your typical park, there is no playground or baseball field or barbecue.
But going to Founder's Park is an activity that you should do when you are in the area.
It is perfect for children, but adults will enjoy it too.
Founder's Park is certainly one of the most enjoyable park spaces I have been to in Anaheim.
5. Deer Canyon Park Preserve
The Deer Canyon Preserve, otherwise known as the Deer Canyon Park, is one of the strangest parks I have been to.
It is not as much of a park as it is a trail.
While the park has a significant amount of land, it is difficult to see all of it on the trail, but you can get a sense of the scale that this park has.
There seems to be more land but no ways to access it.
When I went to Deer Canyon, the parking lot by a gate, I left my car and took the walking path to the bathrooms and water fountain.
Beginning the trail, you get the feeling that no one is around.
The trail is a bit odd.
There is not enough shade and the power lines buzz in your ears.
There is dog and horse feces on the trail too.
It is rugged and a bit wild, but with suburbia all around you.
With a trail that is not well-maintained and manicured homes all around you, there is a juxtaposition between the natural world and the fabricated one.
Overall, Deer Canyon is strange.
It gives off an eerie, interesting vibe that urban explorers will love.
It is curious why the trail is even there.
However, the trail is over six miles long, so I personally did not get the chance to do the whole thing.
The park and trail are great for a decent work out and for people interested in slightly urban and slightly natural exploring.
It is worth a visit for anyone who likes to hike.
Get there early in the morning to avoid the heat and to get the whole trail done.
It is an experience that you will remember no matter what you think of the trail and the park at large.
6. Ronald Reagan Park
When you roll into the parking lot of Ronald Reagan Park, it is like any other.
There are two baseball diamonds, a soccer field, a playground, picnic tables, a basketball court, a grassy field, and a pathway for walking.
It is only when you get to the end of all this that you find a trail leading to other places in the area.
This trail connects nature to this manufactured park, making it a great destination on foot if you live nearby.
There are people walking on the trail—some with dogs.
It is a pleasant surprise to hit the trail after thinking that Ronald Reagan Park is basic.
The trail makes the park one of the best places to go if you want to get a hike on a casual day.
Walk the trail from your home to the park or pull up at the park and enjoy the nature around.
There are rope swings and makeshift bridges, so you know that other people are enjoying the area as much as you are.
Some people might miss the trail because you must look for it.
There is no signage.
When you arrive at Ronald Reagan, go to the furthest point away from the baseball diamonds.
There are benches there.
You should see the entrance to the trail near them.
It is a delightful surprise for anyone not expecting an impressive trail in the area.
Ronald Reagan Park is amazing for a casual trek.
7. Modjeska Park
Modjeska is a large park with amenities and space to enjoy yourself.
With a playground, a badminton net, and space to barbecue, it is a great park to spend a Sunday afternoon with your family.
As usual, the park has a baseball diamond.
It also has a basketball court.
There are more than enough picnic tables and the field allows you to get away from other people.
However, what sets Modjeska apart is its atmosphere.
Children were playing happily with their parents.
People ride bikes through the park.
Teenagers play basketball or badminton.
Older people sit under a tree or take a walk.
Modjeska is a large park, which gives everyone the space to enjoy themselves.
As far as the atmosphere goes, Modjeska Park is one of the best in Anaheim.
8. Eucalyptus Park
One of the most easy-going and family-friendly parks in Anaheim is Eucalyptus.
It does not have that much going on beyond a playground, a baseball diamond, and a gazebo with picnic tables, but it is perfect for the local parents.
It is also a suitable place to bring a dog or the whole family for an afternoon.
It is small but pretty and accessible.
Found outside of the bustle of Anaheim's urban landscape and in a quaint suburban neighborhood, locals can bring their children here without worrying about homeless people, drugs, and other unsavory aspects of public parks.
Eucalyptus has a decent amount of foliage, with the plant of its namesake, flowers, and trees all around.
If you are looking for a good place to bring your kids, Eucalyptus is one of the best family parks in Anaheim.
The park's best quality is its good vibe.
The people are friendly.
There is not any riffraff.
Everyone who comes here appears to be family oriented.
One thing you might need to know is that the gazebo is sometimes used by groups with permits during specific hours.
Having said that, you can hit up Eucalyptus Park anytime and enjoy the surroundings.
9. Maxwell Park
Maxwell Park just might be the best option for dog owners.
This park has a dog park with two areas—one for large dogs and another for small dogs.
It is one of the only dog parks I have seen like it.
It is a great option for people who want to get their dogs out of the house, keep them active, and avoid disturbing people at the park.
There is a sign though that warns about local coyotes.
If you go during the day, it should be fine.
Beyond the dog park, there is exercise equipment, a baseball diamond, and a large field.
Of course, there is a playground.
It would be an average park if it weren't for the dog park.
It separates Maxwell from the other parks in the area.
If you have a dog, be sure to give this park a visit.
It is the perfect place to go outside with your pet.
10. Twila Reid
Twila Reid is a nice recreational park suitable for the whole family.
With an elaborate playground and park benches, it is a suitable place to take the whole family for a picnic or a barbecue.
There is a baseball diamond and nine holes of disc golf, which makes it a popular place for novices and intermediate players to throw a frisbee.
During my time at Twila Reid, I saw three groups playing disc golf and other individuals practicing specific throws.
Here, the whole family can have a fun time.
It is also a good place to bring a dog.
There is a large field of grass for dogs and children to run across.
There is a small tennis court too.
It has a pleasant vibe overall.
When it comes to family-friendly parks, Twila Reid is one of the most memorable.
Next time you are trying to cultivate a family outing, think about Twila Reid.
It is a wonderful place to spend an afternoon.
11. Pioneer Park
Anaheim is known for baseball.
Most parks in Anaheim have a baseball diamond, but Pioneer Park sets itself apart.
It has two baseball diamonds sponsored by the Anaheim Angels.
This is made clear by the large sculpture of a ball with the Angels' logo and sponsorship.
These diamonds are more professional than baseball fields I have seen elsewhere.
They have a scoreboard, a real dugout, and better grass for baseball.
In addition to the diamonds, there are two playgrounds, a pile of rocks for aesthetics, a soccer field, and a trail for running or walking a dog.
There were homeless people when I visited, but they did not bother the families around or myself.
If you want to use a good baseball diamond or watch your kids go from one playground to the next, Pioneer Park is a good place.
It manages to be both urban and wholesome at the same time.
12. Edison Park
Edison Park is another basic park for Anaheim families.
It has a playground, a baseball diamond, and a large field to enjoy.
One of the best parts about the park is that it has exercise equipment along the perimeter.
The walking pathway has dirt where there is all kinds of exercise equipment.
If you want to watch your kids play while working out, it is possible here.
It also has the classic picnic tables and barbecues that each park in Anaheim has.
There are about a dozen people hanging around.
Some of these people are clearly homeless.
One woman yells at nothing.
Another man sleeps on the ground.
There are shirtless men and a group of guys sitting at a picnic table.
Even though the park doesn't have to offer, it is clearly a meet up for local vagabonds, homeless people, and other unsavory activities.
Beyond the shenanigans, Edison is not exactly all that memorable, but if you are in the area, it is an option.
13. Schweitzer Park
Schweitzer is a small park.
It has a playground and a baseball diamond, but it isn't exactly the best environment for kids.
Right next to a waste ravine, there is graffiti, trash, and foot traffic coming into and out of the neighborhood.
The best part of the park is that there is a small skate park in it.
Local skaters can ride over to the park to skate on the ramps, banks, and coping.
It is one of the only Anaheim parks that also has a place for skateboarders to enjoy themselves.
So, if you or your child loves to skateboard, keep in mind that Schweitzer has a little park to make use of.
While you play with your younger children at the playground, your older kids can enjoy skating.
14. Juarez Park
Like Edison, Juarez is simply not a memorable park.
It has the basics that every park has.
It has a playground and a baseball field.
It has barbecues and picnic tables.
There is not much that sets it apart from the others.
It is a family-friendly park where you can get a bit of sun or sit in the shade.
You can barbecue, play sports, or watch your kids.
You can bring a dog, of course.
But beyond all the basics that go into a public park, Juarez isn't your best option.
You might want to try Modjeska for a nice regular park or Maxwell if you have a dog.
Still, it is a lovely place to go when you are close.
15. La Palma Park
La Palma is a simple park named for the gargantuan palm trees it has.
They are, of course, the best quality in the park.
They do not provide shade, but they are great to look at.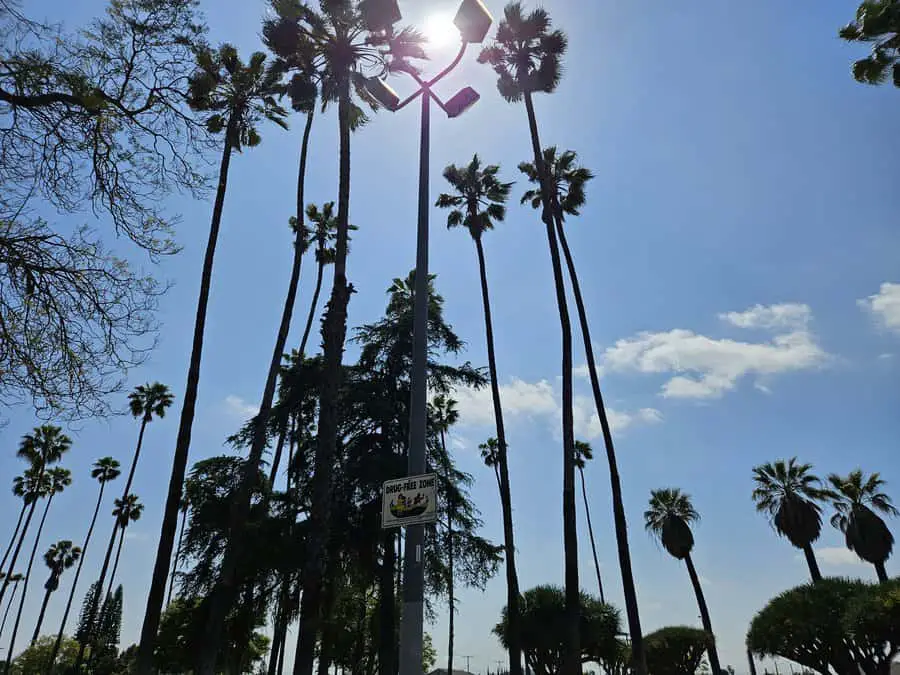 There is a large grass field where you can gaze up at the trees, lie in the grass, or play with your dog.
There are smaller trees where you can sit in the shade and read a book.
It has barbecues, picnic tables, and a playground.
There is no baseball field at the park, but there is one right next to it at the school.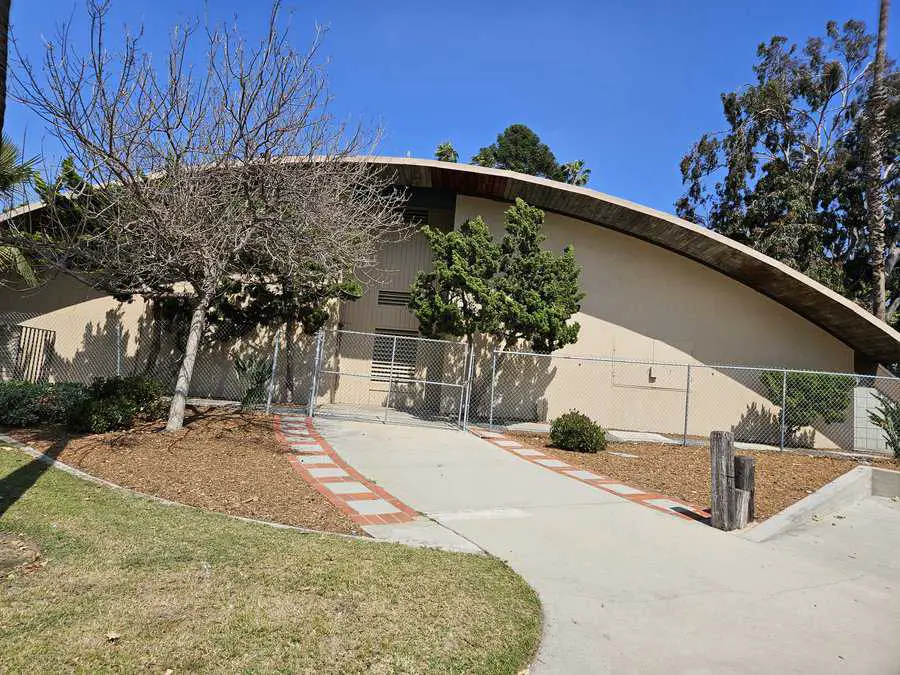 While La Palma is a pleasant place to go, it is also the home of people who do not have anywhere to go.
Since there is not much going on, they can seek refuge at La Palma.
However, it is pleasant during the day and can be a good place to bring your kids or dog for a couple of hours.
Where Will You Go?
No matter who you are, there is a park you will love in Anaheim.
If you are someone who wants to bring your dog to the park for a walk, let your children run around a playground, go for a challenging hike, or meet up for a weekly sport, there are all kinds of activities to do and park atmospheres to immerse yourself in.
Anaheim may not be known as an outdoorsy place, but the public parks can be great for people of all ages.
Between parks with a skate park, dog parks to historical landmarks, there are all kinds of parks in Anaheim to take advantage of.
Depending on who you are, your family, and what you like to do, it is difficult not to enjoy yourself at the parks in Anaheim.
There are options for wonderful places to spend time outdoors.
From Twila Reid to La Palma to Founder's Park, there is a spot for you.
So, now that you have an idea about the parks in Anaheim, which one will you go to?

Hello! My name is Ryan Beitler and I am a professional copywriter and blogger. I graduated with a degree in Literary Journalism, which basically means I double majored in English and Journalism. I also have a travel blog and am finishing my first novel.
Born and raised in the sunny city of Anaheim, California, Ryan Beitler has always been an explorer at heart. his passion for adventure and discovering the beauty of the world around him has been the driving force behind his successful career as a travel blogger. With an insatiable curiosity for uncovering hidden gems and connecting with diverse cultures, Ryan has transformed his love for travel into a lifestyle that has inspired countless others.