Pulling off Lincoln Street in Anaheim, California, the neighborhood surrounding Founder's Park looks like something from the 1950s. The houses were clearly built around that time, and the surrounding atmosphere is that of another time. Already I'm wondering what the park will be like. Then I see it.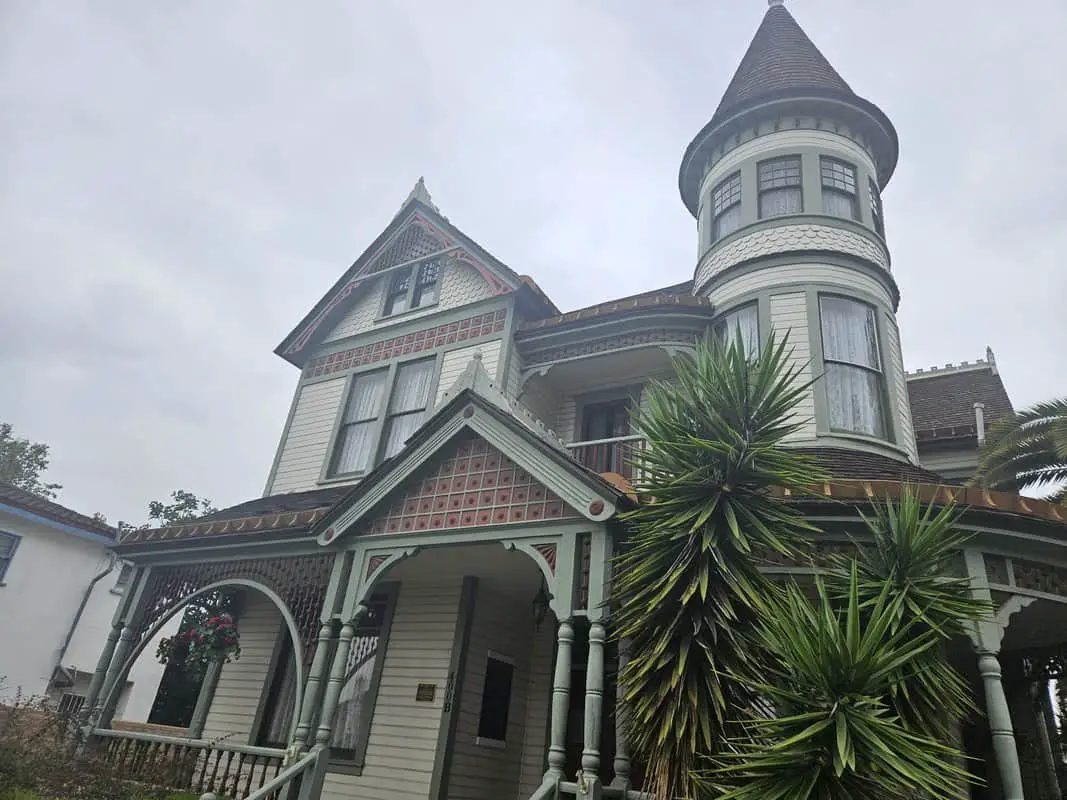 Historical Structures in Founder's Park: A Blast from the Past
With an old gate that says Founder's Park across it, the place isn't as much of a park as it is a preserved area.
Immediately you spot two structures, one large home and another smaller house to its right.
At first, I didn't see the small parking lot.
I park my car on the street.
Walking over to the park, I see a sign that dates the area further back than I imagined.
The Historic Woelke-Stoffel House and Pioneer House of the Mother Colony
The Woelke-Stoffel House was built in 1894, which is made evident by a clearly placed sign.
To its opposite, the Pioneer House of the Mother Colony was built even earlier, in 1857.
There's a sign between the buildings that advertises guided tours of the homes, which I didn't know about until now.
If I had known, I would have come to see the tour.
Already I know that this area has some significance to the formation of Anaheim as a city.
Beyond the houses, the first thing I am drawn to is the gargantuan tree near the parking lot.  
I greet the tree and pay my respects.
It is quite impressive and needs no introduction.
This tree is one of the biggest I've ever seen in Orange County, and I have a feeling it isn't native.
Commemorating the Role of Evergreen Nursery in Local Horticulture
I'm right, the tree was planted along with other Australian foliage sold to residents by Tim Carroll.
He started Evergreen Nursery in 1868, selling these fig trees and other plants to Anaheim locals.
Quickly I realize these aren't the only plants.
There is a line of grapes, which harkens back to when there was a vineyard in the area.
There's a small garden where seasonal plants are grown.
At least a half dozen different flowers populate the land.
An uncollared cat explores the plants and manmade structures.
Behind the homes are bathrooms that are possibly within the original wooden building.
If not, they are at least a convincing replica.
Preserving Southern California's Outdoor Living Heritage
There are also stables and a sign detailing how people have always lived outside in Southern California.
The climate is perfect for it, making me think we should take more advantage of it these days.
Walking around the homes, you really get a feel for it.
You feel like you are in another time.
The Juxtaposition of Modernity and History in Founder's Park
However, the modern world is close by.
There is a baseball field connected to a high school on the other side of the fence.
I see the free bus roll up and park.
It's a free way to get to the park if you are a tourist.
There is a route that connects tourist attractions like these.
Founder's Park is a great place to bring kids in general, but the free bus ride makes it a field trip that parents should utilize.
I hear landscapers using modern tools, which takes me out of the illusion.
Still, the chirp of small birds hanging out on the roof of the house echoes of the past when that's all one could hear around here.
Walking around the perimeter of the homes, I get a sense for how it felt to live here.
The wood creaks.
There are roses hanging from the rafters.
It's not hard to imagine enjoying some freshly brewed iced tea on the patio.
I lament that I'm not here on a Saturday to see the inside of these structures, but it is merely a motivation to return.
Discovering Founder's Park: More than Just a Park
This park isn't even really a park.
Founder's is a small open-air museum in the middle of an operational neighborhood.
It's a strangely placed relic, but something you should see if you are in the area.
Compared to the other parks I've been to; it is one of the most unique.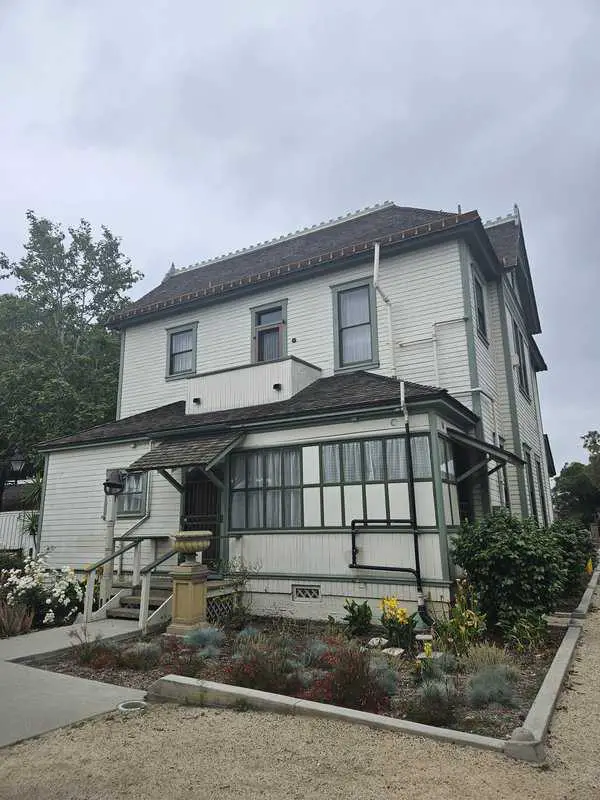 Embracing the Past at Founder's Park
It is a place where you come to sit and take in the past.
While Founder's isn't very large, it's easy to spend a lot of time here soaking it in.
The atmosphere of older times is unmistakable.
It is uncanny.
The Rich, Multi-cultural History of Anaheim through Founder's Park
There are a lot of different places to go in Anaheim, but if you have children and want to show them how things used to be, you should come on a Saturday and get the full tour experience.
Read the signs.
I did, and the amount of information about the first people in Anaheim—including immigrant workers—is quite interesting.
Anaheim has always been multi-cultural.
Some of the initial investors in Anaheim focused on cultivated plants like orange trees, wine, and flora.
The area has come a long way and is now a commercial hub.
It is known for Disneyland and corporate conventions.
It is known for sports teams and nightlife.
Reflecting on the Rapid Progress of Anaheim
However, Founder's shows that this area had a much more grassroots and down-to-Earth beginning.
People haven't been in Anaheim for as long as they've been in place in Europe, for example, but the settlements, investors, businesses, and history of immigration feels quite old for the area.
Founder's is a very pleasant and interesting place to visit.
At first, I was struck by how small the park is.
But it didn't take long for me to immerse myself in the atmosphere and history.
There was no one there, which makes for a very solitary and introspective experience.
However, I can't say I know about the insides of these structures.
But if the insides are as interesting as the outside, it is surely worth your time to bring the family and learn about early Anaheim.
The city has come so far in a relatively short time.
If you're curious about how Founder's Park compares to others in the area, check out our post on the 15 Best Parks in Anaheim (Ranked Best to Worst). This will give you a more comprehensive understanding of what Anaheim has to offer."
When you recontextualize the area and come to understand it was a wide-open space with a lot of land to use in a variety of ways, the commercialization and capitalization of the city makes a lot more sense.
When you want to go back in time, go to Founder's Park.

Hello! My name is Ryan Beitler and I am a professional copywriter and blogger. I graduated with a degree in Literary Journalism, which basically means I double majored in English and Journalism. I also have a travel blog and am finishing my first novel.
Born and raised in the sunny city of Anaheim, California, Ryan Beitler has always been an explorer at heart. his passion for adventure and discovering the beauty of the world around him has been the driving force behind his successful career as a travel blogger. With an insatiable curiosity for uncovering hidden gems and connecting with diverse cultures, Ryan has transformed his love for travel into a lifestyle that has inspired countless others.