Visitors flock to Voyageurs National Park in northern Minnesota each summer in the hopes of hearing the loons, seeing bear cubs, admiring the spectacular night sky, and reeling in the catch of the day. This park was built for water exploration, and hiring a houseboat is one of the most popular methods to do it!

If you're thinking about renting a houseboat in Voyageurs National Park, there are 15 things you should know before you book. You're not alone if the thought of driving a houseboat makes you nervous. They're basically a motorhome on a pontoon that travels across apparently endless lakes and interconnecting canals with largely rugged shorelines. It isn't suitable for everyone.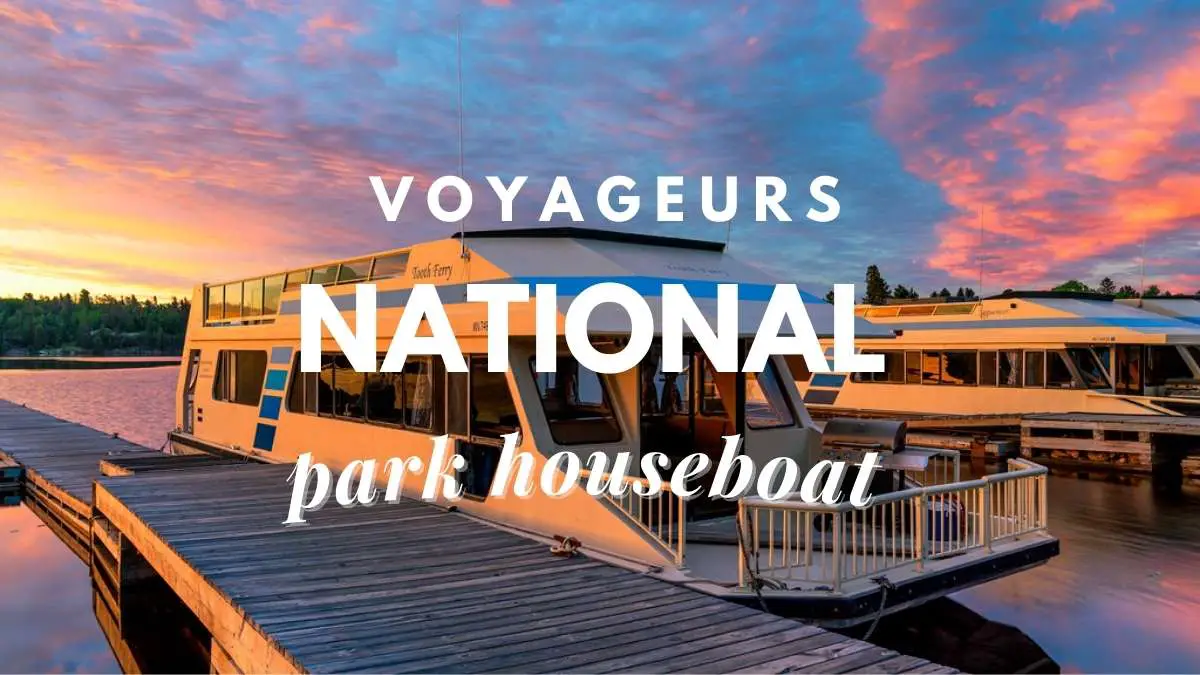 Basic sailing knowledge is required.
I've spent my whole childhood among boats – not houseboats, but fishing boats of all sizes.
I'm confident operating a boat and docking it or landing it on the beach.
Driving a houseboat is a unique and hard experience.
The rental firm will provide you with a brief introduction to the boat's key systems and will be accessible for troubleshooting via radio.
Without previous sailing knowledge, though, I can see how this might rapidly turn disastrous.
Navigation on the sea, radio communication, landing a boat, tying off a boat, and troubleshooting mechanical and electrical systems are all useful skills.
It's vital to note that most of Voyageurs' beach is rocky rather than sandy.
Before you travel, make sure you have the Navionics app downloaded.
This software provides precise water maps, including depth and obstacles, and it works without a cellular connection.
This was a priceless resource.
Read: Is Traveling A Hobby? The Ultimate Guide To An Exciting Way Of Life Learn about the Downsides Of Traveling As A Hobby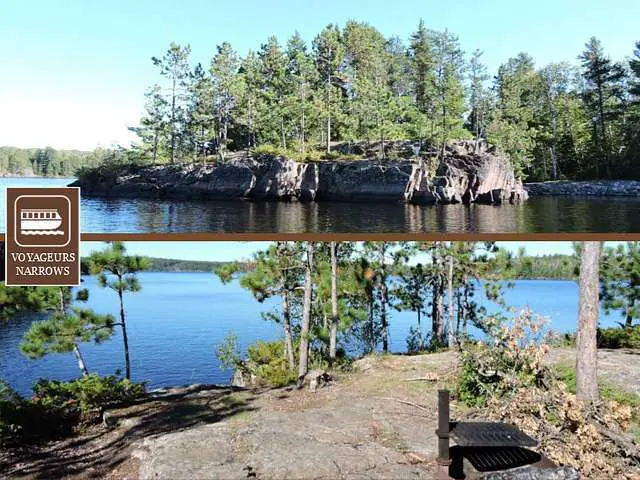 Plan ahead of time.
Although Voyageurs is one of the least visited national parks in the United States, houseboat and campground reservations fill up rapidly.
If you want to go to this park, make a reservation well in advance (in springtime).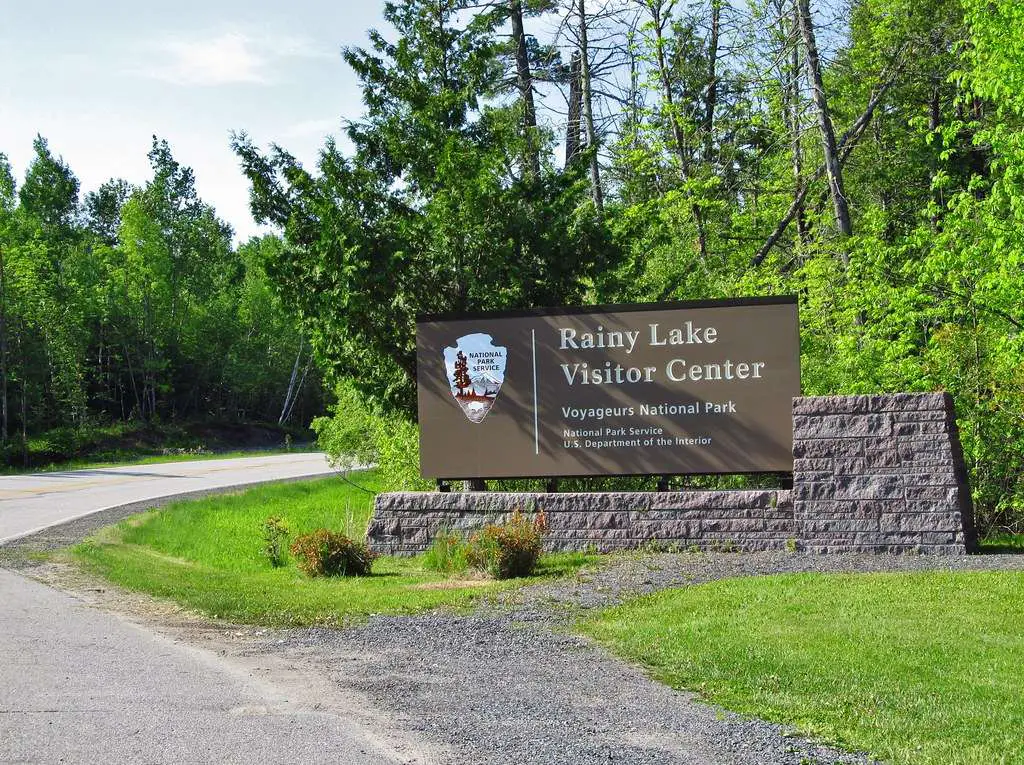 The houseboat must tow the motorized fishing boat.
This is for the sake of safety in case the houseboat is destroyed.
The boat and engine may be purchased separately from the houseboat rental.
If you like, you may pull your own powered boat behind you.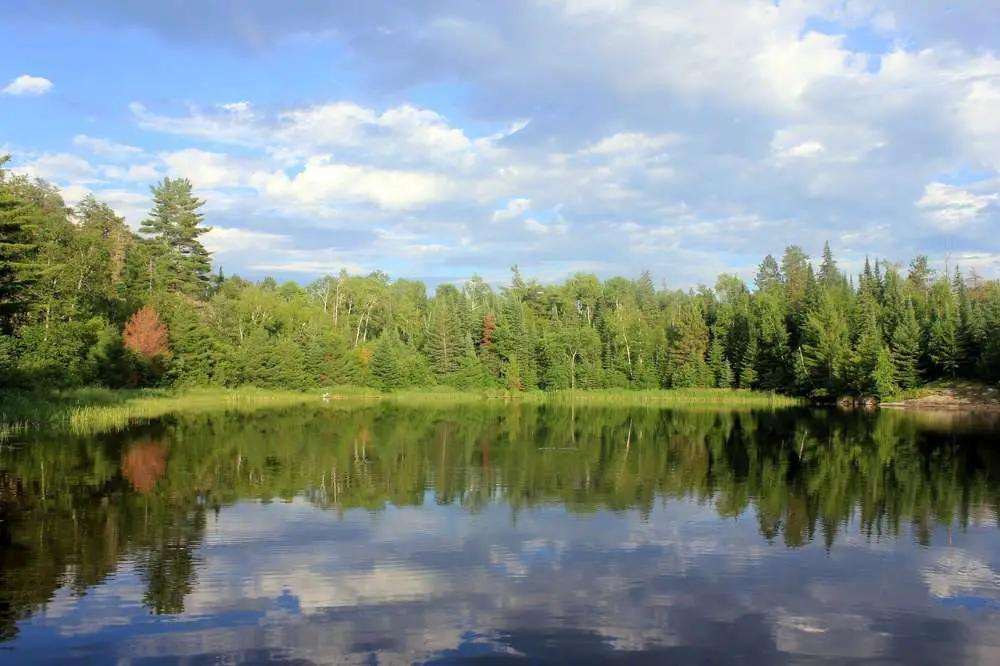 A houseboat permit is necessary, which may be obtained at recreation.gov.
You must first get a houseboat permit ($10/day) for your exact dates of travel from recreation.gov.
This is something I suggest doing at the same time as booking the houseboat.
Permits for houseboats are not unique to any particular houseboat location.
In addition, you must print and display the permission aboard your boat.
Print yours ahead of time and bring it with you.
Once there, there is no way to print the permission.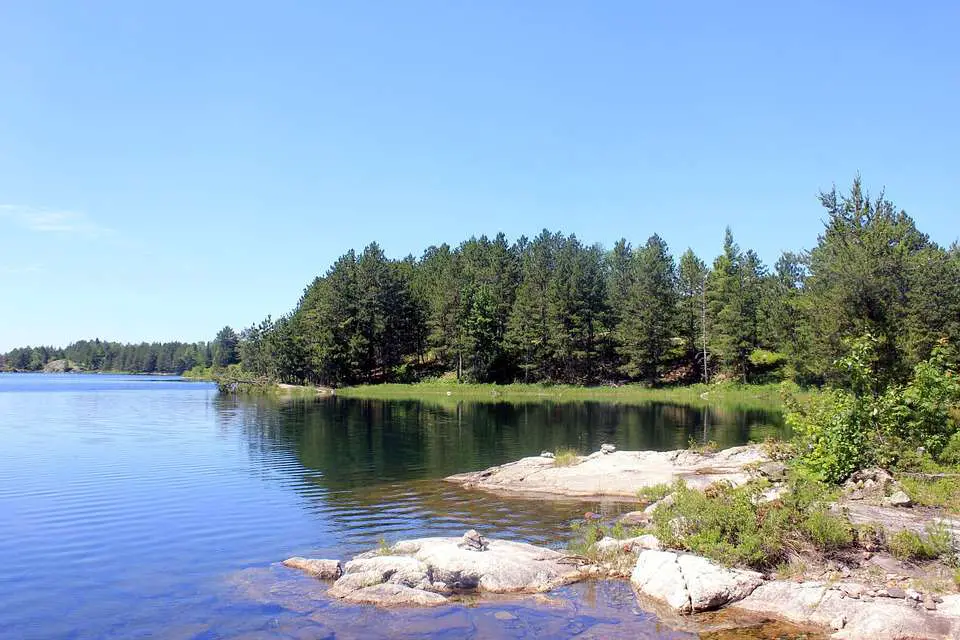 Boats come with a number of features.
Houseboats come in a variety of sizes, but all have heat, hot water, a refrigerator, microwave, power (provided by a generator), and a grill.
Onboard, there is virtually a complete kitchen!
Rooftop decks and even hot tubs are available on some houseboats.
A pair of hiking boots sat on a plastic chair on the roof of a houseboat in Voyageurs National Park, overlooking steep cliffs and woods.
On the houseboat's rooftop, listen to the sounds of nature while reading a book and sipping a beverage!
Read: [One Day] In Sequoia National Park Travel GuideLearn about the General Sherman Tree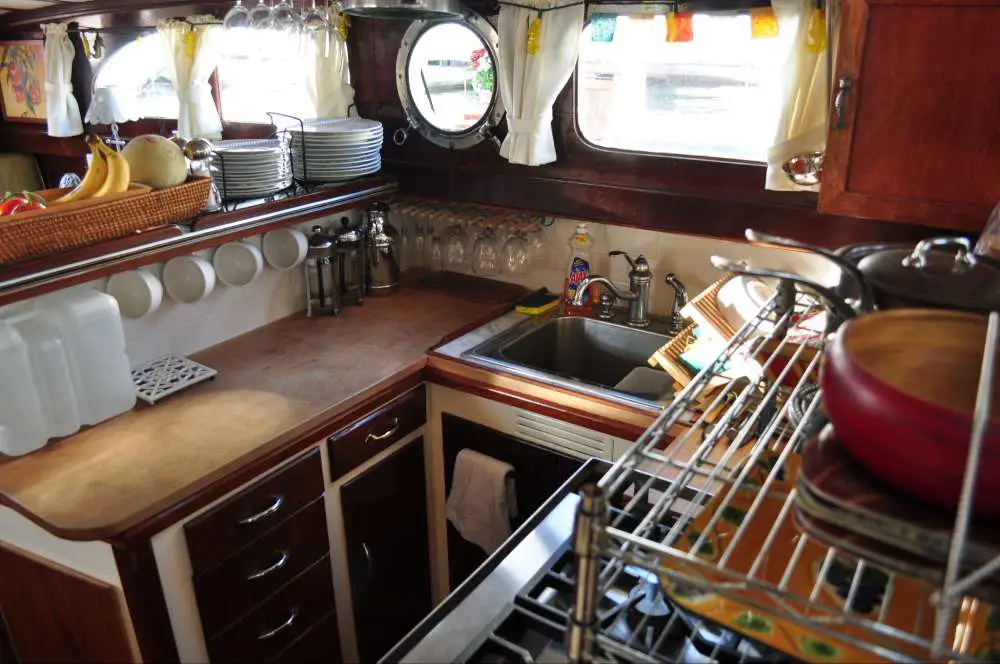 Before and after the busy season, discounts are offered.
A number of houseboat rental firms provide access to the area.
Many of them provide discounts before and after peak season, which occurs around Memorial Day (late May) and Labor Day (late September) (early September).
These reductions may be as high as 25% off, which can add up to a significant amount of money!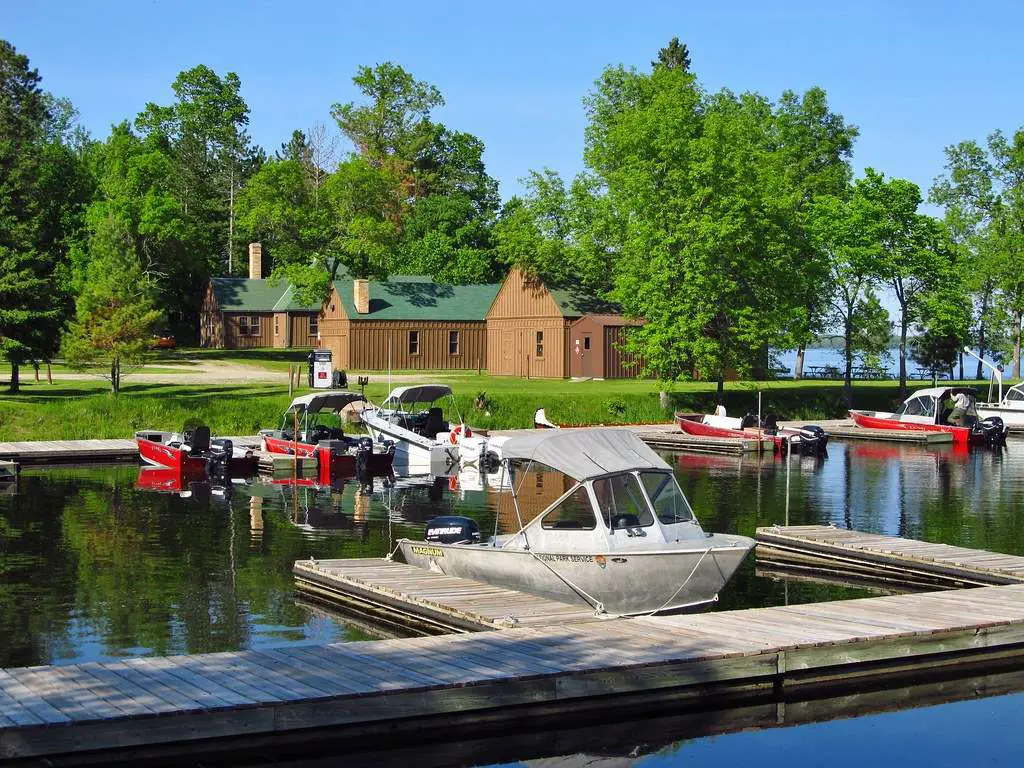 Overnight parking is required for houseboats.
The park is quiet from 10 p.m. until 6 a.m.
Boats must be moored or anchored to the shoreline during these hours, and generators must be turned off.
Take this into consideration while planning your visit and enjoy the magnificent sounds of nature after dark!
Read: 20 Must-Know Great Smoky Mountains National Park FactsLearn about the World's Salamander Capital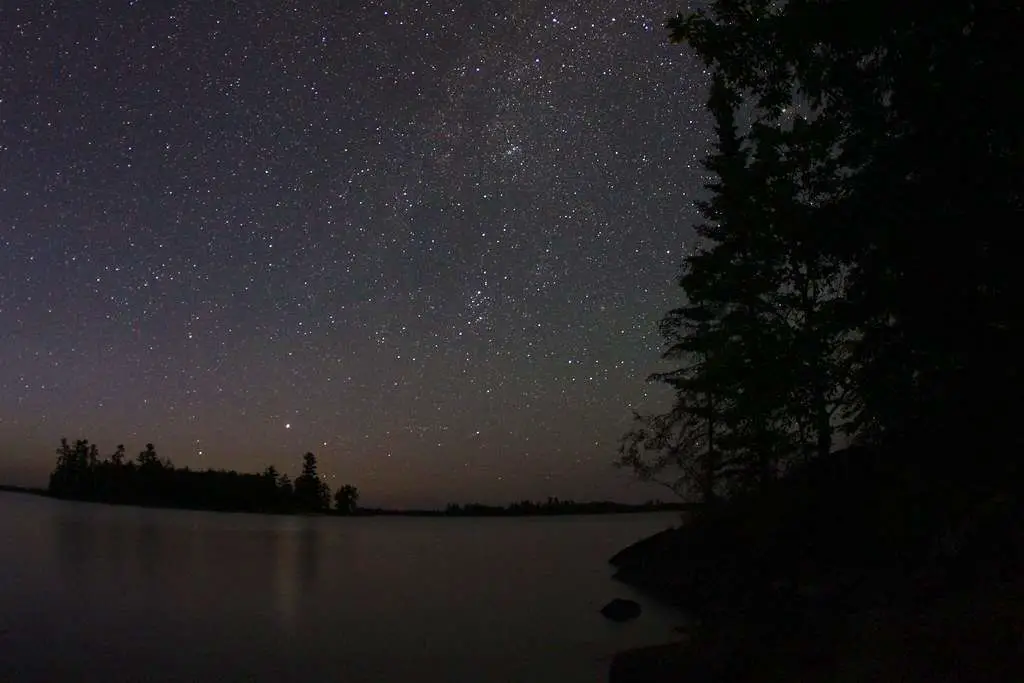 There is a hospitality service provided.
Have you forgotten anything?
Or maybe you just need to replenish on a few things?
Some houseboat rental firms, such as Voyagaire, where I rented, provide a daily hospitality service.
They are allowed to bring anything, including ice, drink, and food!
If you want to utilize this service, make sure to enquire about the order cutoff time for each day.
One thing to bear in mind is that your command will be heard by everyone.
Orders are taken over the open channel on the radio.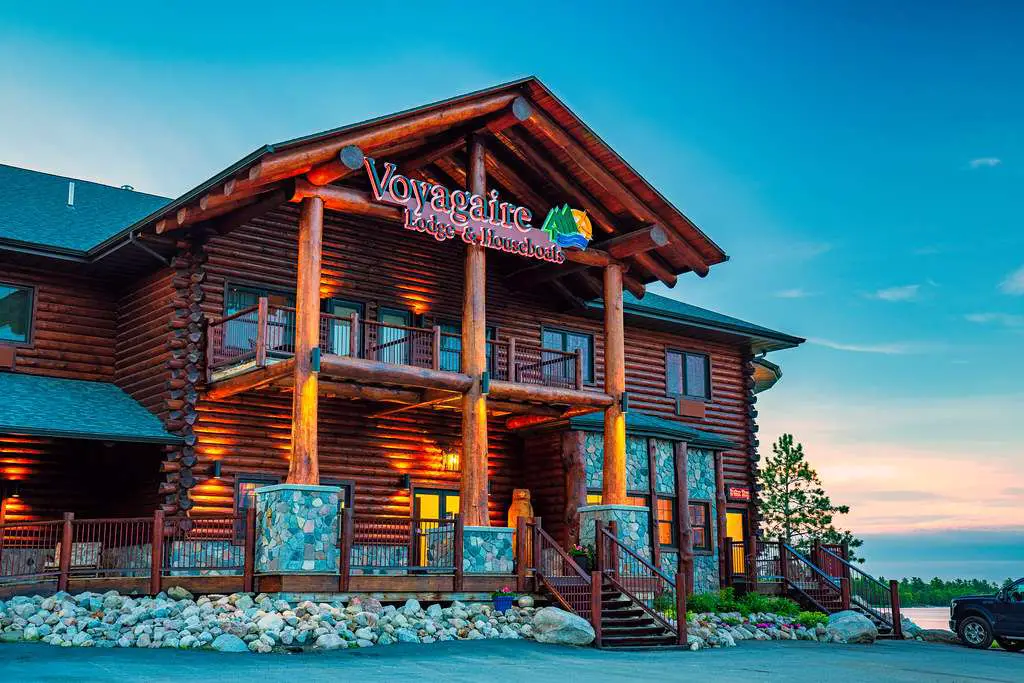 Be ready to handle problems while aboard.
During your time aboard, there will inevitably be complications that arise.
It'll be something, whether it's the generator not starting or the hot water not functioning correctly.
The rental business will be on the radio to assist you, so don't be afraid to ask questions during your orientation.
In Voyageurs National Park, a brilliant pink sky may be seen behind the steps to the rooftop of a houseboat.
From the rear of a houseboat in Minnesota's Voyageurs National Park, a cotton candy sky at sunset.
Read: North Cascades National Park Itinerary ( Easy to print ) Learn about the Marblemount Diner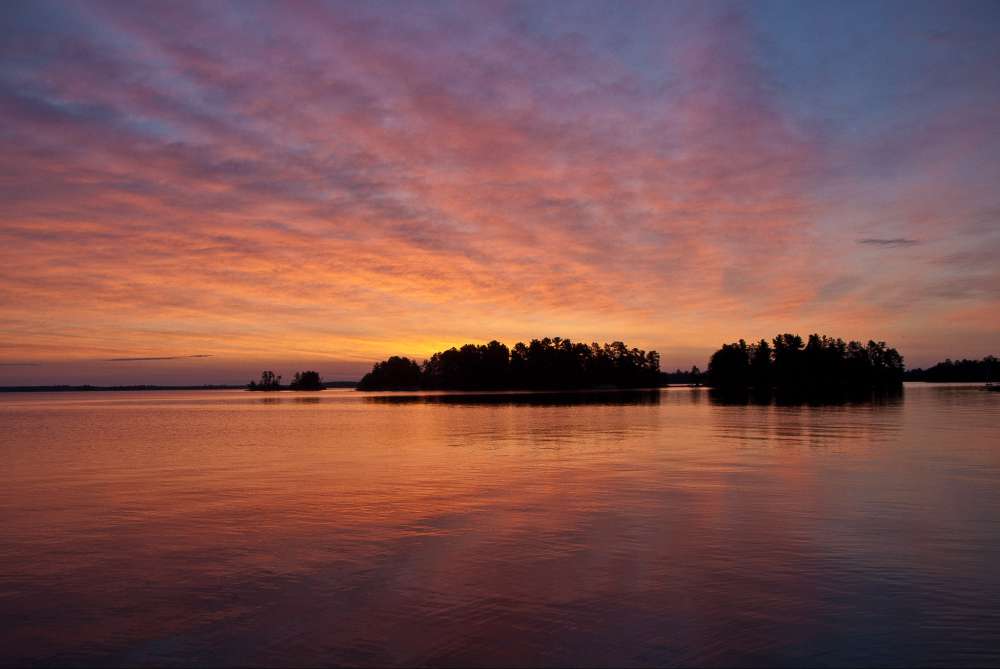 The weather is unpredictably unpredictable, but the bugs are a given.
If you're not acquainted with Minnesota weather, you should be aware that it may be somewhat unpredictable.
We went from 78 °F and sunshine to 32 °F with light, wet snow in the first 24 hours on the boat – and this was in May.
Before you leave, check the weather forecast and be prepared for a variety of temperatures and situations.
Bring plenty of clothing and insect repellent.
Here are some of my suggestions for avoiding getting eaten alive by mosquitoes and ticks!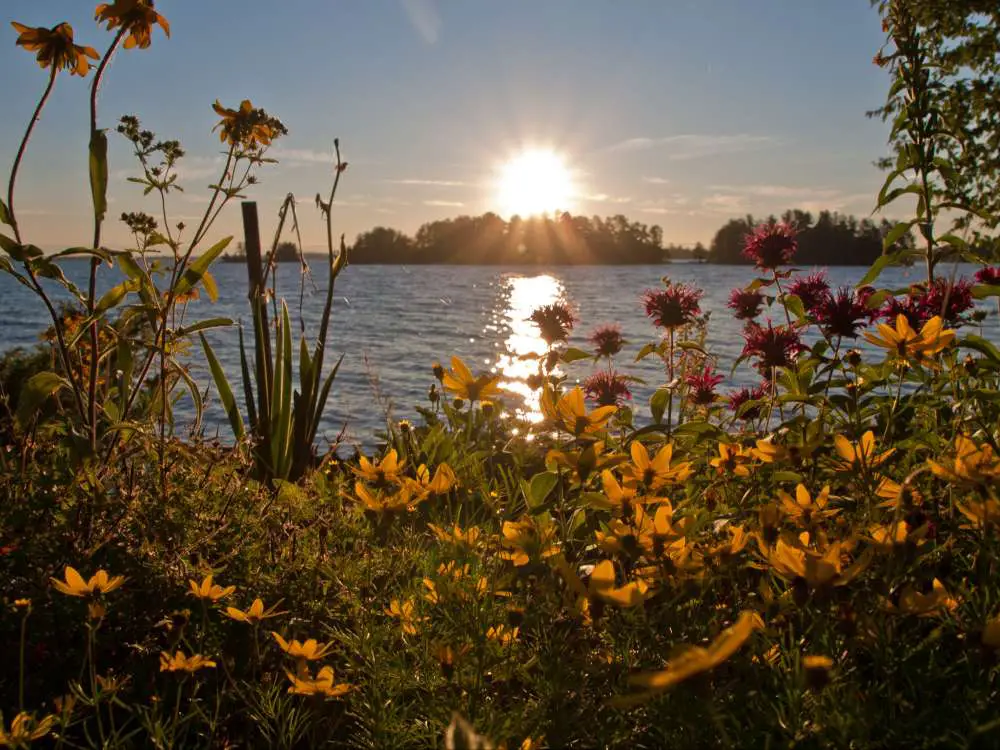 There are several places where you may store your houseboat each night.
I was worried that I wouldn't be able to locate a location to store the houseboat overnight before I left.
I now see that there are almost unlimited possibilities! While there are many approved houseboat sites around the park that are first-come, first-served, houseboats may also be placed just about wherever there is a safe location to dock the boat and tie it to trees.
There are a few exceptions to this rule.
Houseboats are not permitted to stay in designated 'day use' or 'tent camping' areas overnight.
A brown sign is seen on the beach to indicate these areas.
Houseboats are also not permitted to park within 200 yards of a specified site or building (such as a tent camping site).
Only approved houseboat locations are permitted to have campfires.
This is due to the fact that they have constructed campfire rings for the sake of fire safety.
So, if you really want to make s'mores over a campfire, look for a dedicated houseboat site.
A houseboat location is marked with a brown rectangular marker with a houseboat emblem on a beach in Minnesota's Voyageurs National Park.
A notice like this will be displayed on designated houseboat sites, and a campfire ring will be adjacent.
Read: Is There Swimming At Shawnee National Forest?Learn about the best place to swim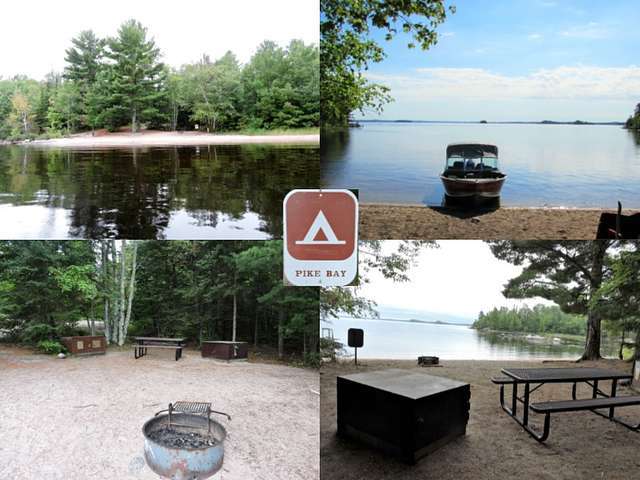 Rope start a motor or generator is required.
If you've ever had to rope start a car or a lawn mower, you know how inconvenient it is.
A rope start was necessary for both the fishing boat I leased and the houseboat generator.
If you've never done this before, be sure to ask for a detailed demonstration during your houseboat orientation, and even practice before you leave.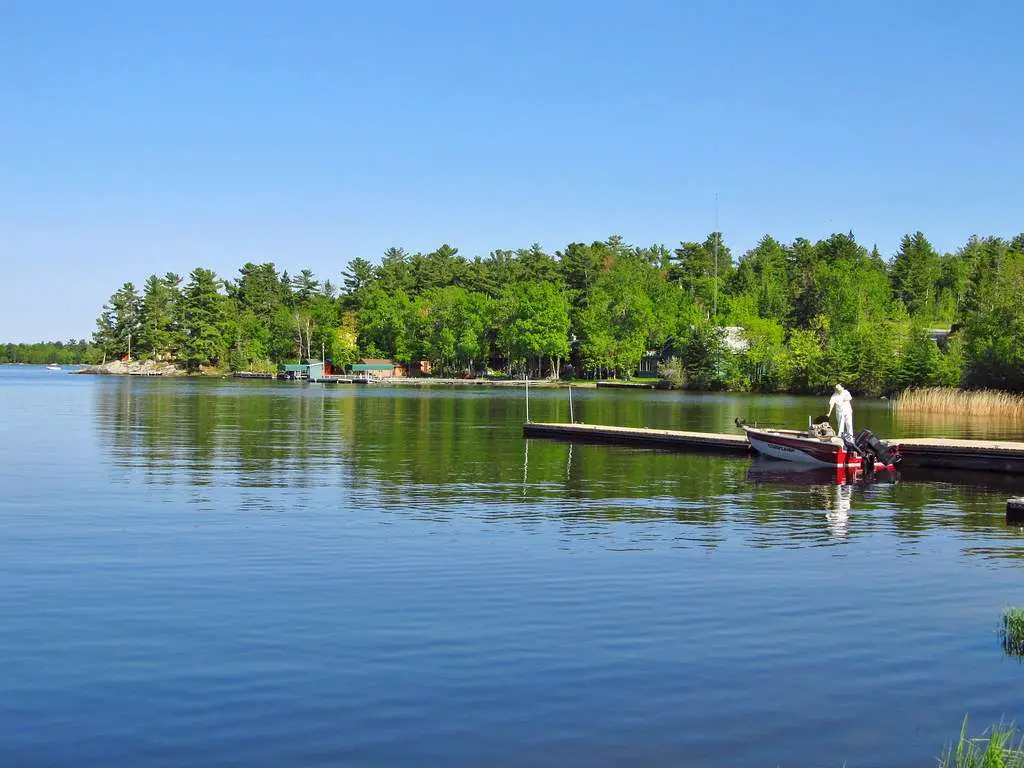 You are about to enter foreign seas.
The park straddles the border between the United States and Canada.
During your vacation, there's a strong possibility you'll pass into foreign seas at some time.
This is alright, however on the Canadian side, do not harm the soil or animals (unless you want to risk an encounter with US Customs).
Make sure that wherever you dock your boat and/or fish is in US territory by using the maps supplied.
Read: What Is The Best Time To Visit Capitol Reef National Park?Learn about Visiting Capitol Reef National Park in summer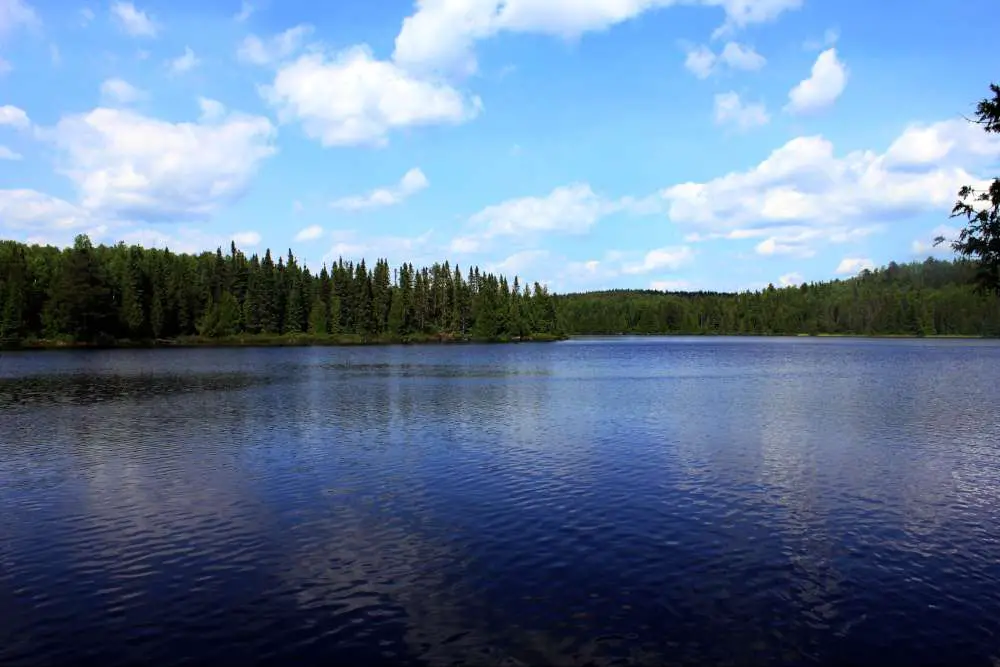 Bring your own food or don't bring any at all.
Onboard the houseboats will be a fully equipped, if modest, kitchen as well as a grill.
As a result, you are free to bring anything you want to make and consume throughout your stay!
If you'd rather not, several houseboat rental businesses provide a meal plan or food delivery service.
This means they'll draw up a meal plan with you ahead of time and then equip your boat with all the food and ingredients you'll need.
Before making a reservation, be sure to enquire about these services.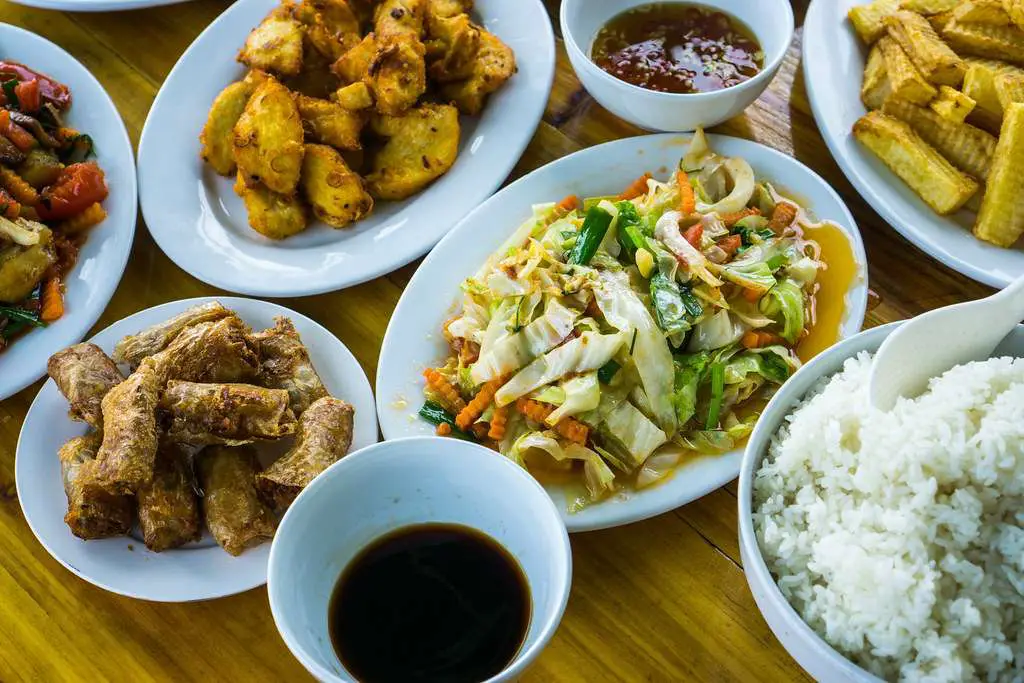 Even on the warmest days, be prepared for icy water.
Northern Minnesota's water temps may be *quite* frigid far into June.
It's important to remember that ice on the river is prevalent in late April and early May.
If you want to go swimming, mid- to late-summer is perhaps the best time!
Read: Lassen Volcanic National Park Itinerary ( Printable Multiple Day Itinerary ) Learn about turtle exploration at Sundial Bridge
Considerations for the Seasons
There is no poor time to explore Voyageurs National Park since the streams, trails, and forest all change with the seasons.
Voyageurs provides seasonal activities to make your vacation special, regardless of the weather: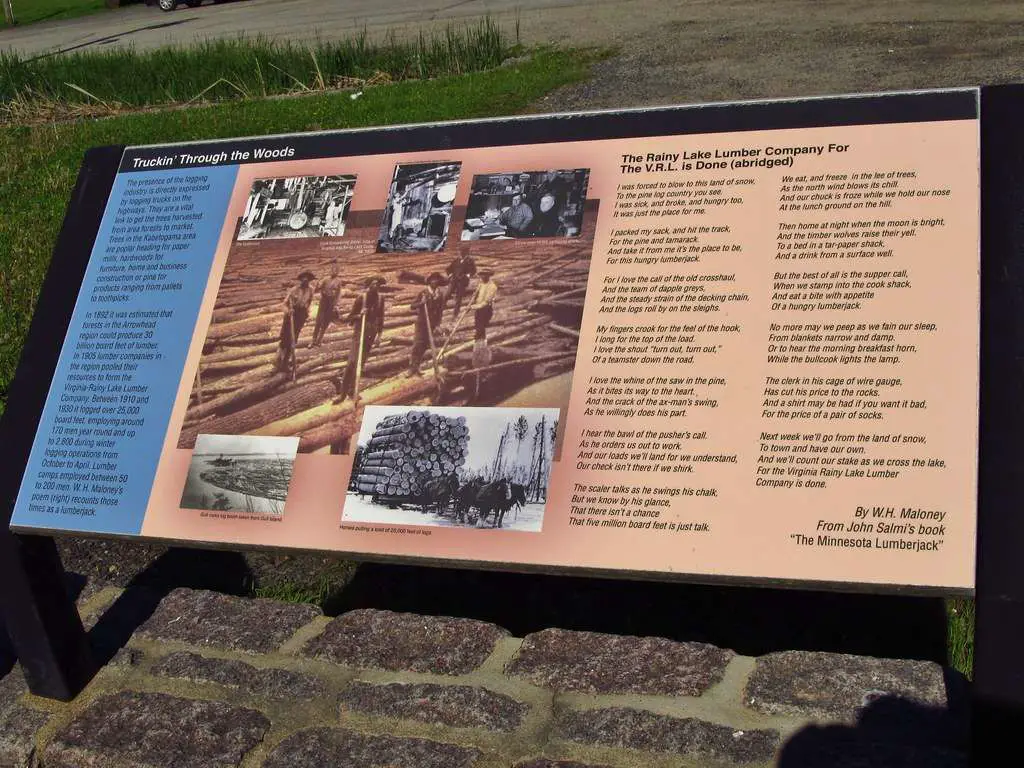 Spring
Voyageurs comes to life as the weather warms up.
Spring brings blooming greenery and returning migratory birds to the park, making it a fantastic time to get out the hiking boots or binoculars for some sightseeing.
When the fishing season begins in Voyageurs, the lakes normally thaw towards the end of April or the beginning of May.
Read: Is Zion National Park Pet Friendly? (Our Findings)Learn about the Rules to adhere when you are taking your pets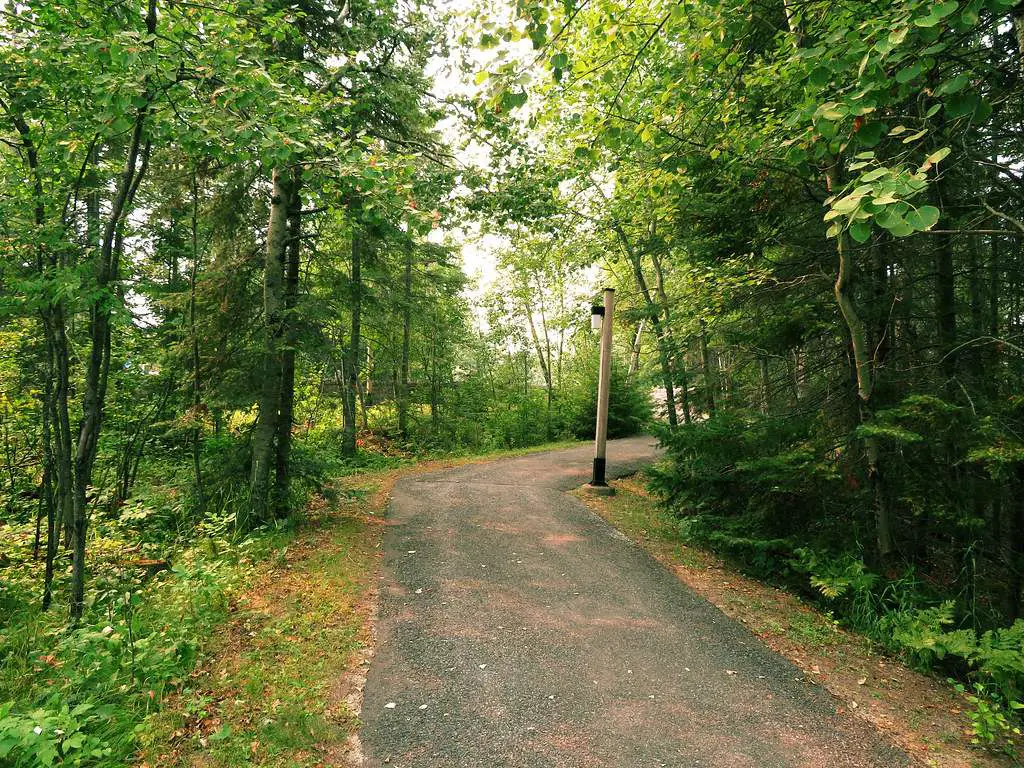 Summer
Despite the fact that this is the busiest time of year at Voyageurs, the huge expanses of water and forest provide privacy.
Summer provides pleasant temperatures and plenty of bright days.
When the weather is so pleasant, it's easy to lose track of time when throwing a line from a boat or the beach.
Summer provides exciting kayaking, canoeing, swimming, and hiking activities for those who like being active throughout their holiday.
During the summer, camping in Voyageurs National Park is another popular activity.
Fall
Fall at Voyageurs National Park provides a change of pace.
The foliage starts to change as the days become shorter, as far as the eye can see.
This time of year, there are still lots of possibilities to see animals, so go for a trek while enjoying the cool autumn air.
The fishing becomes more active at this time of year.
Before the surface of the park's lakes freezes over, schools of fish migrate to shallow areas to eat.
Voyageurs National Park is already on its way to becoming a winter paradise by late November.
Read: 19 Best Places In Shawnee National Forest To Visit 2023Learn about the Garden of Gods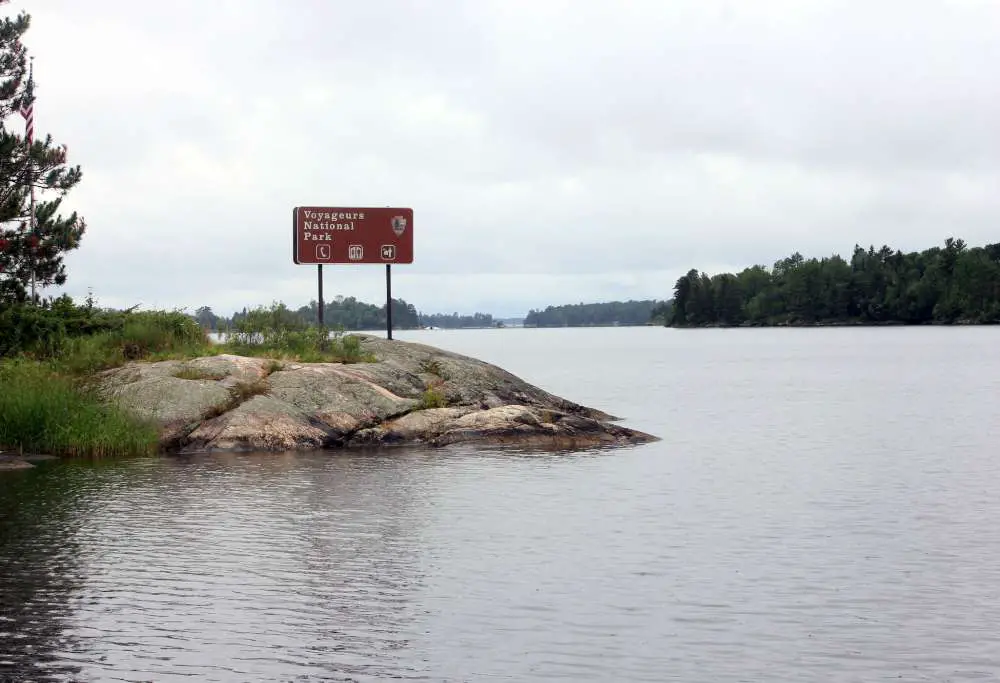 Winter
While northern Minnesota's reputation for severe winters is well-deserved, the calm winter air in the park has its own allure.
Winter activities on Voyageurs' trails and lakes help visitors get rid of cabin fever.
Explore the meandering routes near trees and water with a pair of snowshoes or cross-country skis.
Would you want to go a bit faster? Take a trip on the park's designated paths with your snowmobile.
Another favorite activity for park visitors is ice fishing, which may be done from the comfort of an icehouse.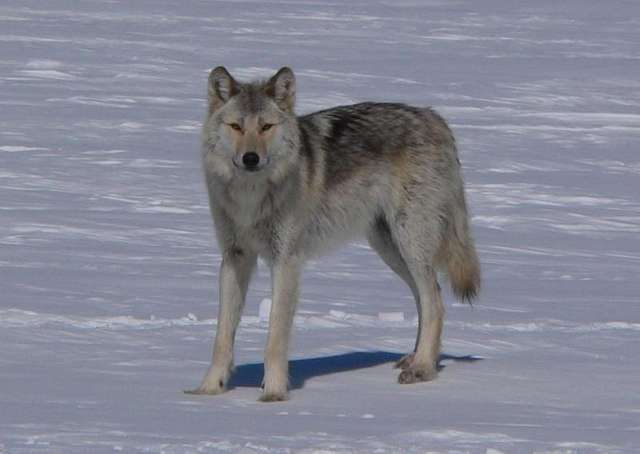 How to Make the Most of Your Visit to Voyageurs National Park
There are four main lakes and 26 smaller lakes in the park and exploring them all would take years.
With nearly a third of Voyageurs National Park covered in water, one of the greatest ways to see the park is by boat.
When you rent a houseboat, you'll have everything you need to enjoy the park all in one area.
Cast your own line from a houseboat in Voyageurs National Park or contact one of our friendly fishing guides to arrange a fishing trip with local experts.
Read: Congaree National Park ItineraryLearn about the massive Loblolly Pines trees at the park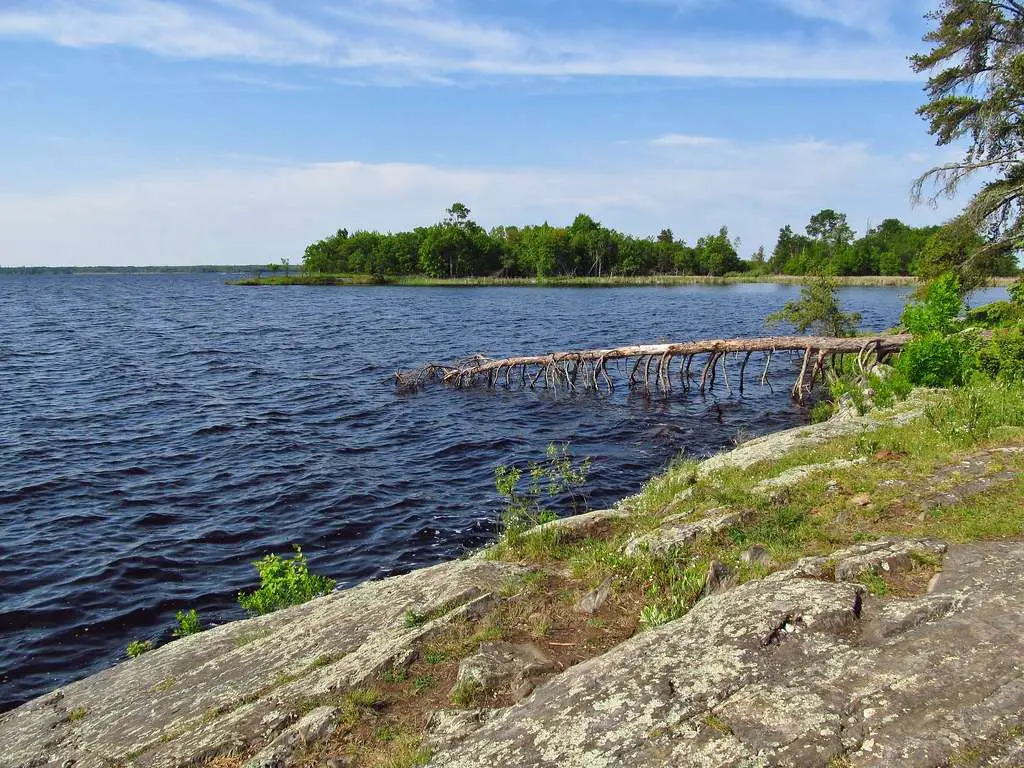 Final words
Whatever brought you here, the environment in Voyageurs National Park is guaranteed to be a far cry from the one you left behind. The deep woods, secret rivers, crystal clear lakes, and rich animals of Voyageurs are well-known. For as long as it has been, this park has been nestled away in Minnesota's far north, untouched by damaging development. Countless explorers have been inspired by the area's beautiful natural settings, and you might be the next to do this with a Voyageurs National Park trip.