Want to spend a weekend at Lassen Volcanic National Park instead of in the city? This is the article you've been looking for! Read on for a detailed long weekend itinerary to Lassen, as well as recommendations for must-see waterfalls, cheap places to stay in the vicinity, where to dine, and when to visit Lassen Volcanic National Park.

A road trip from San Francisco to Lassen Volcanic National Park may be exactly the ticket if you're searching for less tourists and more wildlife. Here's a 3-day itinerary that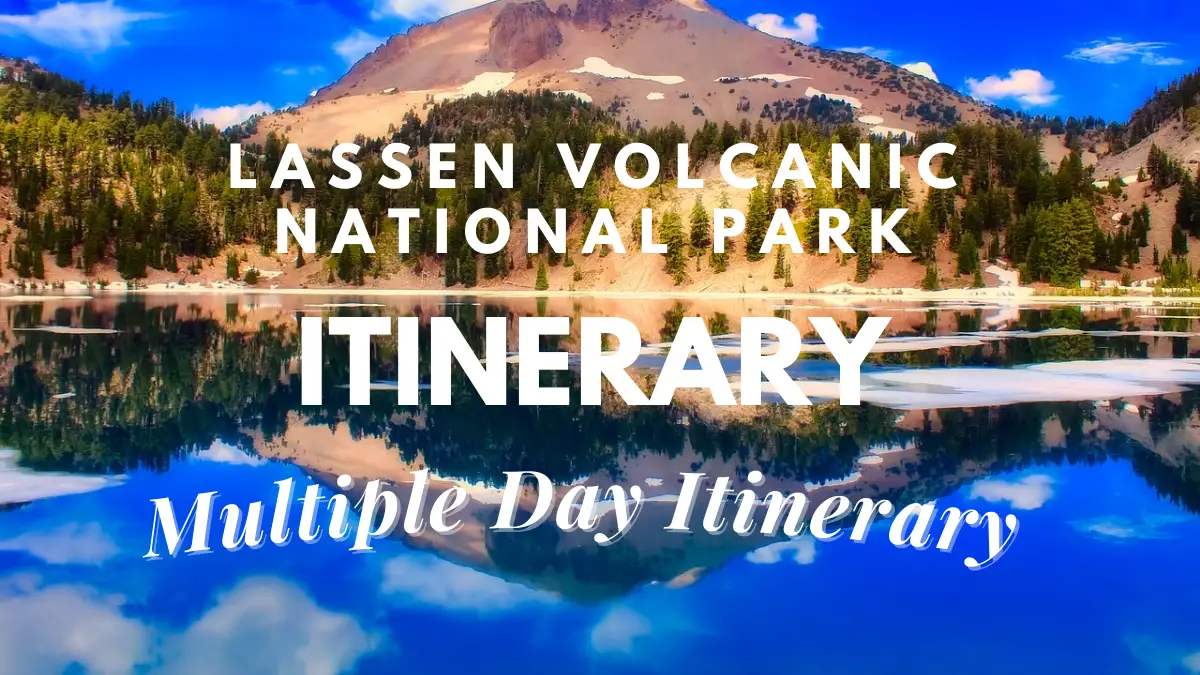 Day 1 – Driving to Lassen Volcanic National Park
Begin your first full day by touring the highlights of Lassen Volcanic National Park.
I recommend bringing a vehicle full of food because there are no places to grab a real dinner in the park.
Because we didn't understand there wouldn't be much food available within the park, we gorged ourselves on granola bars, cookies, chips, and fruit.
Make sure you do your homework ahead of time.
Regrettably, we did not.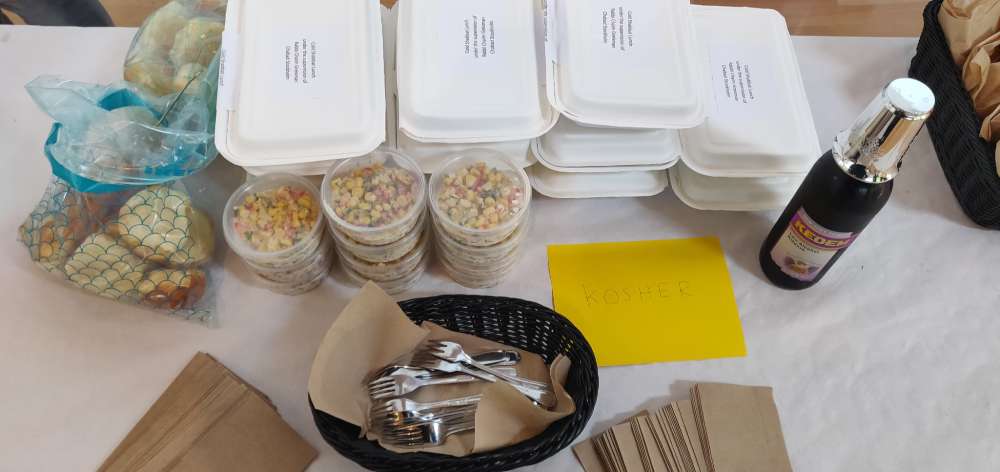 Read: Is Traveling A Hobby? The Ultimate Guide To An Exciting Way Of Life Learn about the Downsides Of Traveling As A Hobby

Stops to Make in Lassen Volcanic National Park in One Day
Fill up your water bottles and make a bathroom pit break at the Kohm Ya-mah-nee Visitor Center, since the park's facilities are limited (don't worry, there are plenty of bathrooms around, but they aren't as plentiful as you might think).
Drive along Main Park Road to numerous of the park's attractions after refueling at the visitor center. In excellent weather, a one-way trip will take around an hour, but you'll be stopping frequently.
Sulphur Works, an active hydrothermal location, should be your first visit along Main Park Road. You have no clue how active I am when I say active! You'll see what I mean if you go over to the bubbling mud pot and steamy vents. Sure, the odors aren't pleasant (to put it mildly) but witnessing this massive mud pot is an experience not to be missed!
After that, there's the lovely Emerald Lake! We were astonished to be the only ones here, because the lake is so beautiful for photography! It's a quick visit, but it's well worth it, plus it's right off the highway.
Are you ready for the park's primary attraction and the reason why so many people come to Lassen National Park? The three-mile round-trip Bumpass Hell Trail leads to a boardwalk filled with all kinds of strange stuff. You may listen to bubbling mud pots, see steam escape from a fumarole (dubbed Big Boiler), marvel at the strange multi-colored soil, and see boiling pools of water here. WHOA!
Please note that the Bumpass Hell Trail was closed for upgrades from early 2018 to September 2019, however it is back open!
It's not to be missed because it's the park's largest hydrothermal region. The hike was easy-moderate for us, and it took us about an hour to go down to the boardwalk. Once you've arrived to the boardwalk area, keep an eye out for any little children, since the ground may get quite hot. You'll be able to smell the sulfur as you're getting close!
Reward yourself with a nap at Lake Helen once you've gotten your fill of fumaroles, sulfur, and rotten-egg odors. We would have eaten sandwiches by the lake if we had prepared ahead of time, but all we had were cookies and other nibbles, which we wolfed down.
Lake Helen sits at the base of Lassen Peak, and due to its high elevation, snow and ice can be expected until mid-summer! Anyone up for a snowball fight?
Are you curious about the history of Lassen National Park? The Devastated Area Interpretive Trail has markers that describe the 1914-1917 Lassen Peak eruptions as well as some breathtaking views of the devastation. The "trail" (if that's what you want to call it) is only half a mile long and may be completed in 30 minutes or less, depending on how much you read.
Finish the first day of your weekend in Lassen with a visit to Manzanita Lake, where you might easily spend several hours! You may not have time for the activities if you just have one day at Lassen Volcanic National Park, as we did, but resting by the lake is also lovely!
Do you have additional time? Hiking, swimming, kayaking, and other activities are available.
Follow the 1.5 mile route around the lake for stunning views of the Lassen Volcano reflected in the water if your group isn't too exhausted!
The trail's northern terminus provides spectacular views of a variety of peaks, including Lassen Peak, Chaos Crags, and Eagle Peak.
We missed out on the north end vistas since the husband had had enough and acquired a bad headache (due to poor preparation of not enough food and drink during the day).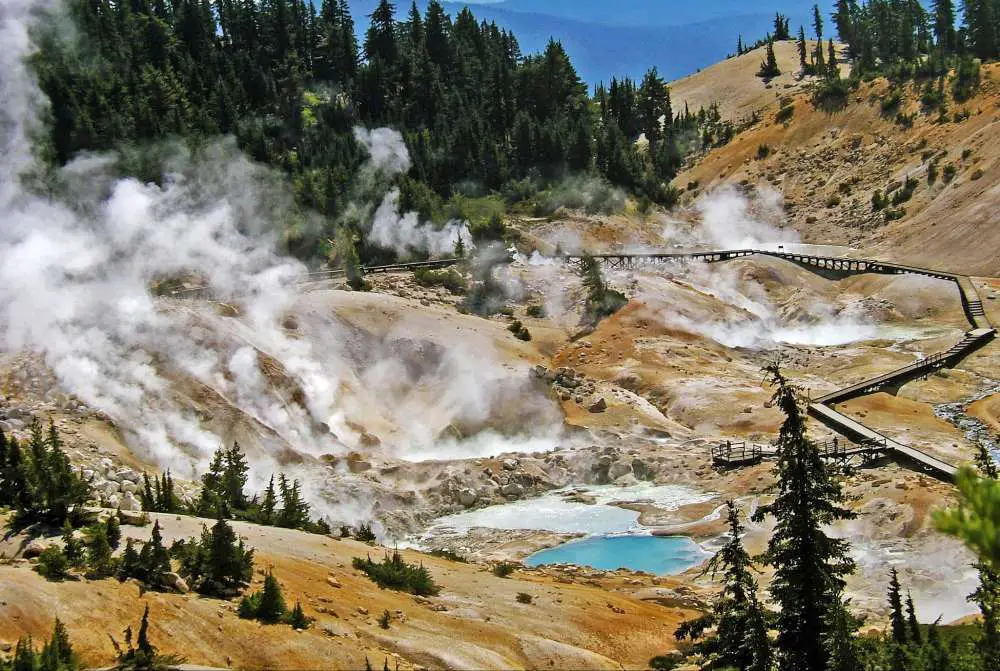 Day 2 – Exploring the waterfalls
Did you expect a plethora of waterfalls on this weekend's Lassen National Park itinerary? It would be a shame to come this far (well, it's not that far) and miss out on the next delights.
Spend the rest of the day hopping from one waterfall to the next, since there are so many to choose from today!
Wear or bring your bathing suit but be aware that the falls are cool all year, even in the sweltering heat of 100 degrees F!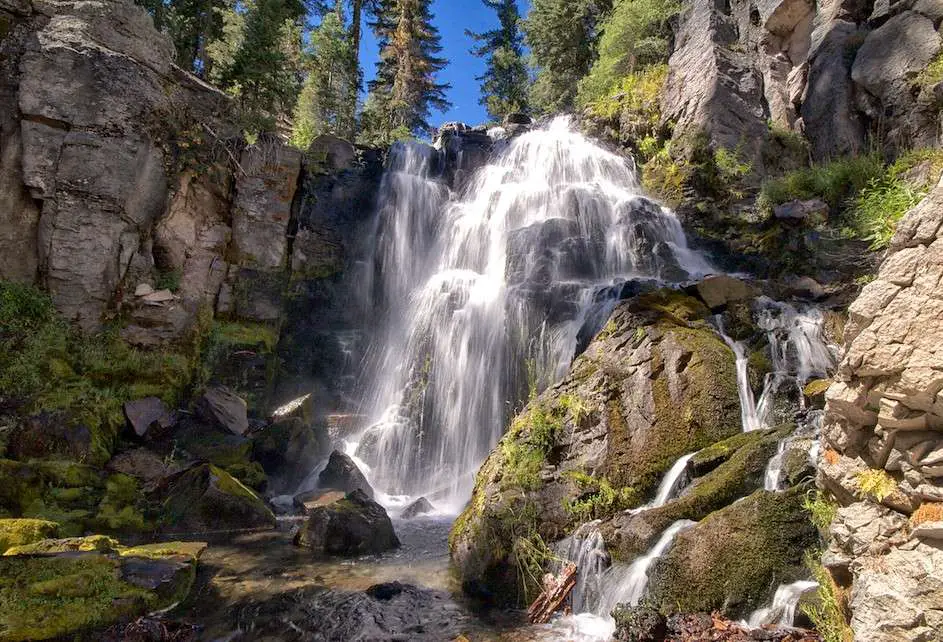 1. Visit Burney Falls
Burney Falls is the first destination of the day! McArthur-Burney Falls Memorial State Park is located north of Lassen Volcanic National Park, about one hour (60 miles) from Redding/Anderson (where we based ourselves for the weekend).
And if you've never heard of Burney Falls, you're in for a tremendous treat (it's one of California's biggest surprises, in my view) >> meaning you need to get there as soon as possible.
Burney Falls is a must-see!
It's just breathtaking!
You'll wonder why most people in the Bay Area and southern California haven't heard of it after you've been there.
It was even named "the eighth wonder of the world" by President Teddy Roosevelt. – yep, it's that beautiful at 129 feet.
It was even dubbed as one of by me.
The short loop trek that brings you down past the falls is recommended.
Bring a food, sit on a rock overlooking the waterfall, marvel at one of the state's (if not the country's!) most stunning waterfalls, and take in the stillness.
My favorite part of our stay at Lassen National Park was Burney Falls.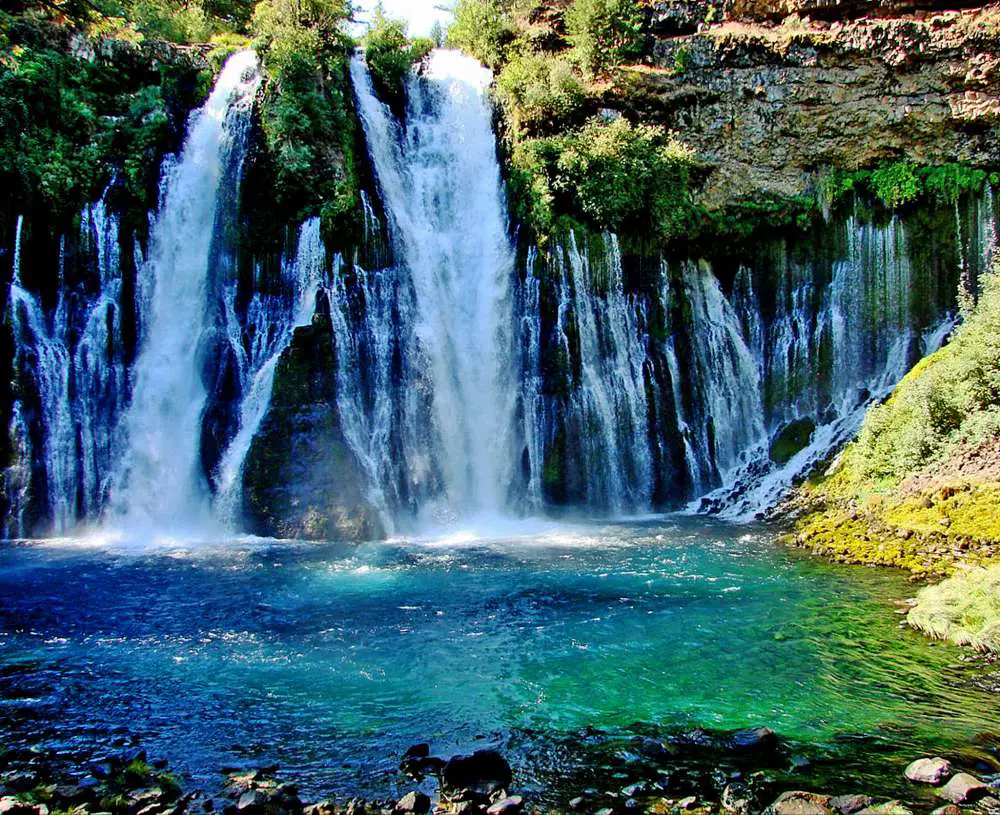 2. Visit McCloud Falls
If the extreme heat/short trek has left you feeling a little lethargic, you've just won the jackpot.
The next stop is McCloud Falls, which consists of three waterfalls that may be reached either by hiking or a short drive.
This trio of waterfalls is perfect for the indolent, and it's a must-see if you're in the neighborhood.
Middle Falls is the major show-stopper, despite the fact that all three waterfalls are worth the short hikes from the parking areas.
And, sure, if you choose to drive between them like we did, each is easily accessible from the parking lot.
We just dipped our toes in the water at Lower Falls (the busiest of the three waterfalls), but if you're adventurous enough, you can leap off rocks into the waterfall's pool.
Upper Falls goes down a little rock canyon, making the waterfall appear much stronger than the other two.
Middle Falls gives the stunning vistas I mentioned before, while Upper Falls travels down a tiny rock canyon, making the waterfall appear much stronger than the other two.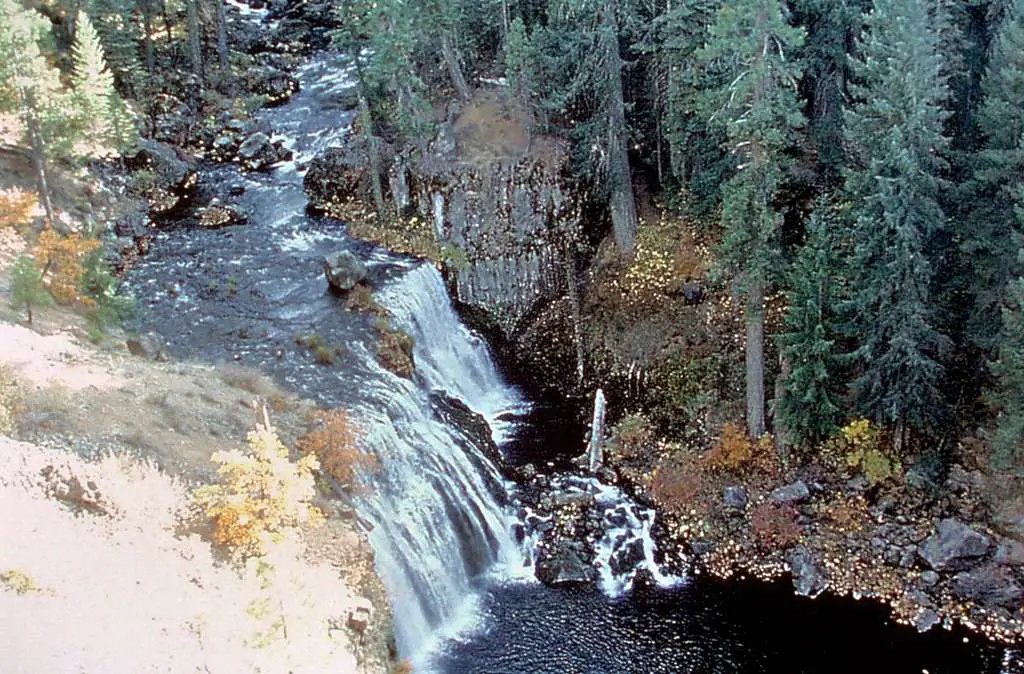 3. Visit Mossbrae Falls
Have you had your fill of waterfalls?
You're in luck, because there's one more for today — Mossbrae Falls, a stunning, little-known waterfall in the middle of nowhere.
After viewing photographs of the falls on the internet, I regret not dragging my lazy butt on the three-mile round-trip trek.
I'll use the fact that my hubby had a bad headache as an excuse.
If you're not too weary, go! It's right on the way back to Redding (where you'll almost certainly be staying).
If you haven't had your waterfall fix yet, I strongly recommend this short hike with dozens of water trickles against a brilliant green mossy rock backdrop.
It's worth noting that the trip is on the Union Pacific Railroad and climbing to the falls over the rail track is technically trespassing and prohibited.
Go at your own risk and keep an ear out for the train's loud hooter.
But, in case you needed any more motivation.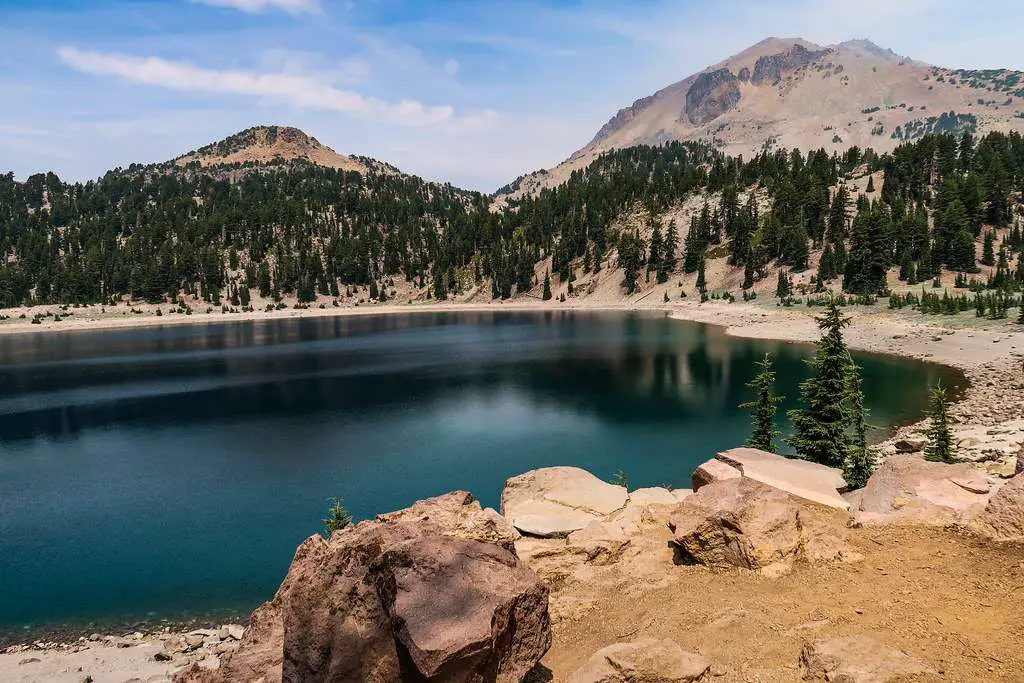 4. Visit Mount Shasta
If you don't want to risk getting fined, travel 20 minutes or so to Castle Lake Road for spectacular views of Mount Shasta and the city below it.
That's exactly what we intended to do.
Unfortunately, we arrived during a wildfire outbreak, and the mountain was fully obscured by cloud and smoke, making it impossible to see the entire peak.
However, I've heard that these are some of the nicest vistas.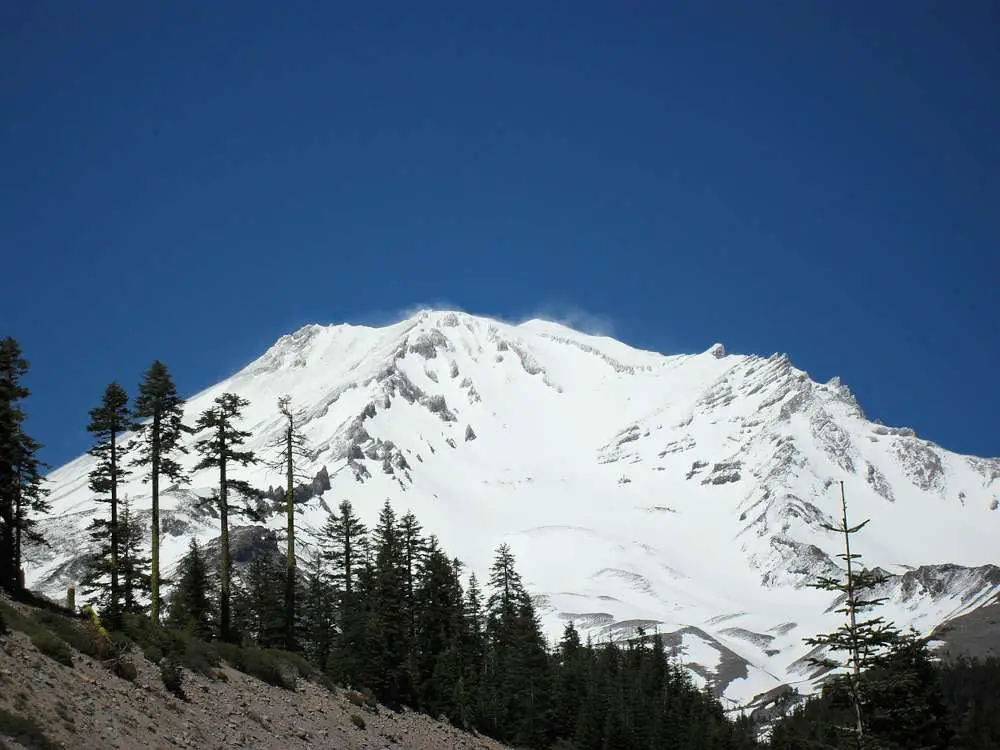 Day 3 – Covering up the final destinations to explore
Before you depart the region to return to San Francisco, make a point of visiting a few of Redding's most famous landmarks.
We got up bright and early in order to get back to San Francisco before supper, but we didn't feel rushed at all.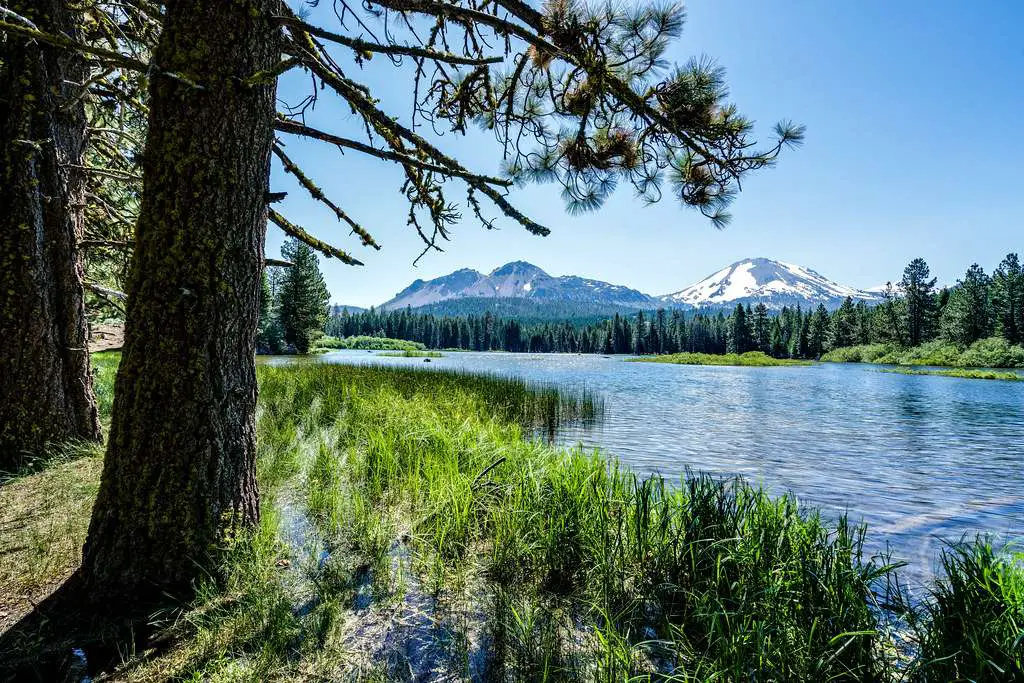 1. Visit the The Shasta Dam
The Shasta Dam, which spans the Sacramento River, is a must-see!
If you're very curious and want to take a (FREE!) tour, go to the dam first thing in the morning, especially if it's a holiday weekend.
It becomes fairly crowded because it is free, and free always means hordes of people.
The Shasta Dam, after the Hoover Dam in Nevada, is the second biggest in the United States in terms of size.
Because the flames were substantially affecting the views that weekend, you should be able to obtain much sharper images than we did.
2. Go on turtle exploration at Sundial Bridge
Turtle Bay Exploration Park's Sundial Bridge.
This isn't your typical bridge, believe me.
This utilitarian piece of art, designed by Spanish architect Santiago Calatrava, is quite astonishing!
Take a trip across the Sacramento River bridge (yep, it's solely for pedestrians and spans 700 feet) and snap some shots of the glass block walkway, towering white tower, and suspension cables.
Yes, these two architectural elements make a completely functional sundial, and you can see the shadows that reveal the time at different periods of the day!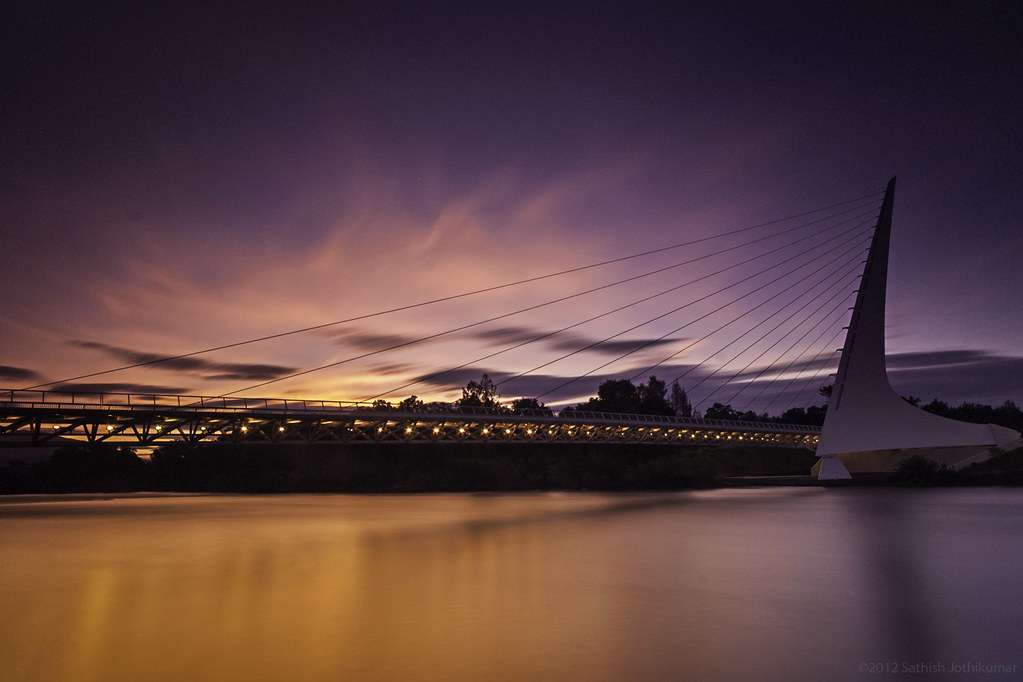 3. Explore the Lassen National Park
Lassen National Park has a lot to offer.
In Lassen National Park, there are three things to do.
Check visit Shasta Lake if you have time and want to relax before returning home.
To round up your stay at Lassen National Park, there are plenty of boating opportunities, areas to relax, and just a gorgeous coastline to enjoy for a while.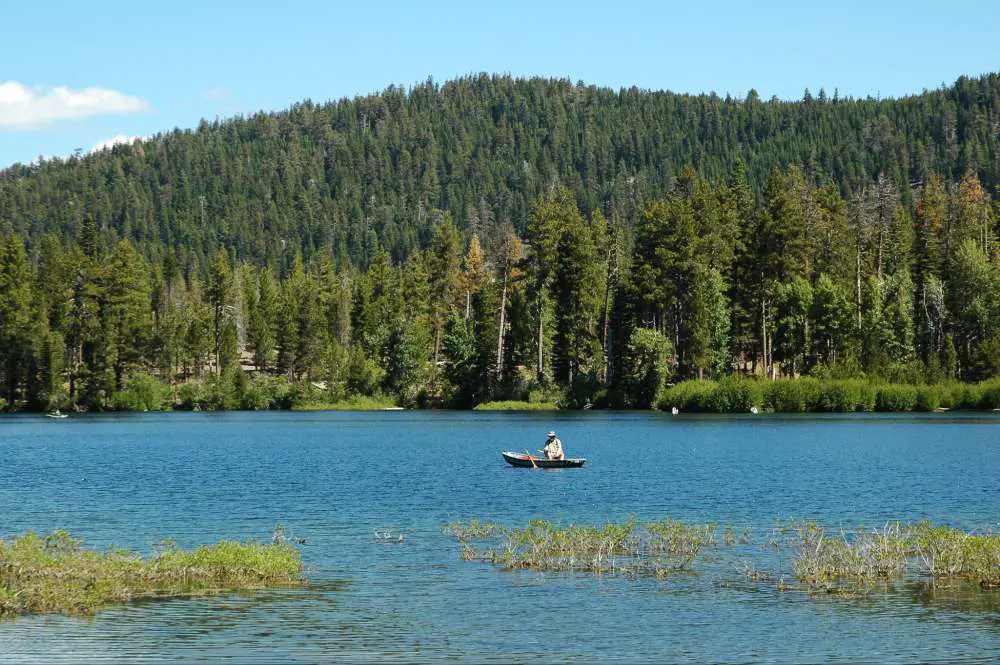 When should you visit the Lassen Volcanic National Park
Due to significant snowfall late in the spring, it's recommended to visit Lassen in the late summer or early fall.
If you go early, you could discover that many trails and roads are closed owing to enormous snow heaps that haven't been plowed yet.
Just a heads up: Bumpass Hell, the park's most popular path, doesn't always open until late August, as it did the year we went!
However, in recent years, the route has been cleaned around July 4 (or a little before), so you never know!
It all depends on how deep the snow is!