The oak boughs let in an eerie amount of light. It filters through the trunks of old oaks and gum trees in beams. It makes its way through thickets of green leaves to the mushroom and rotting leaf undergrowth. The twigs are occasionally rustled by a wild turkey. Occasionally, a deer may be seen prowling through the dark woods. Welcome to Congaree National Park, the biggest national park in the United States dedicated to virgin bottomland forest.

It's a bizarre and unique area that spans 26,000 acres of property in South Carolina's low-lying floodplains. It gets its name from the Congaree River. That wriggling like a rattlesnake may be found to the south of sweeping Lake Marion. Vast swaths of soggy marsh line both sides of the canal. When the river overflows its banks, it becomes swampland, and the currents bring rich alluvial materials that allow the unusual champion trees and pines to such heights.

Thousands of explorers flock to this part of South Carolina these days because of the UNESCO biosphere designation and national park status. They've come to paddle through the foggy bayous on kayaks. Travel on a nature tour to see armadillos and feral pigs. Others want to wander along boardwalks. There are also distant Congaree National Park camping spots for individuals who want to pitch a tent and feel completely immersed in the backwoods of the Palmetto State.

If you are interested in spending your time at the Congaree National Park, here's the itinerary that you need to follow. Adhere to this itinerary, and you will never be disappointed.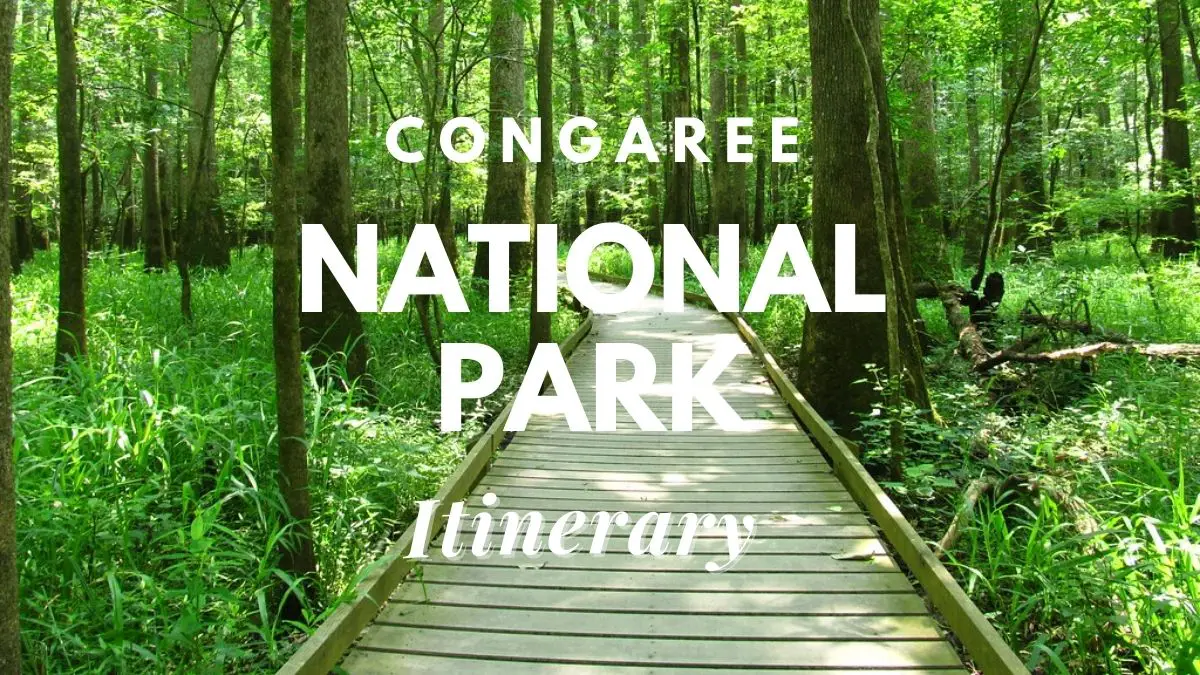 Get the excitement of camping at the Congaree National Park
Staying under canvas is the greatest way to be completely immersed in the Congaree National Park's natural woods.
There are two camping areas in Congaree National Park where you may do exactly that.
They provide a well-managed and maintained environment where you can get up up and personal with old-growth gum trees.
The Longleaf Campground is the larger of the two authorized campsites in Congaree National Park.
It's conveniently located at the reserve's entrance, just off Old Bluff Road.
There are ten individual pitches as well as a couple bigger places that may accommodate parties of up to 24 people.
Each tent site also has a picnic table and a fire pit for cooking marshmallows in the evening.
Hiking paths begin immediately outside the Longleaf facility's front entrance.
You may walk the Weston Lake Loop or the Bluff Trail, plunging into champion groves and wetlands, by taking a few steps to the south. Before you get too enthusiastic, keep in mind that you'll need to apply for a permission to camp in Congaree National Park.
The cost of a tent starts at $10 USD each night.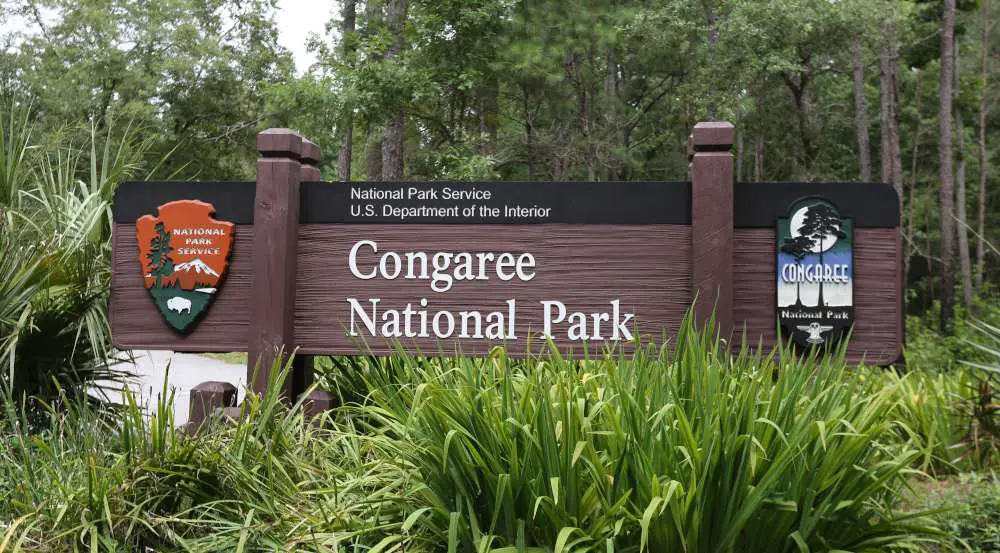 Read: Is Traveling A Hobby? The Ultimate Guide To An Exciting Way Of Life Learn about the Downsides Of Traveling As A Hobby

Go for hike in the Weston Lake Loop
Put your boots on and get ready for one of the most popular circuit walks in the Congaree National Park.
The approximately five-mile route begins on the so-called Low Boardwalk and then branches off into the woods on a trail that leads southward.
It immediately surrounds you with tall trees that stand tens of meters above you, providing vistas of the reserve's distinctive flora and wildlife.
The weather in Congaree National Park will determine what you see. Pop-up rivers are likely to encircle the base of enormous champion trees and gnarled oaks on wet, rainy days.
On drier mornings, the crispy undergrowth, lichen flowers, and emerald mosses crawl up the roots may be seen.
Whatever the weather, you'll be treated to some spectacular vistas. There's a chance you'll see opossums and bobcats (though they are rare).
There are times when you're hiking beside creeks that are dotted with beaver-gnawed gum trees.
You'll also witness some of the world's tallest loblolly pines.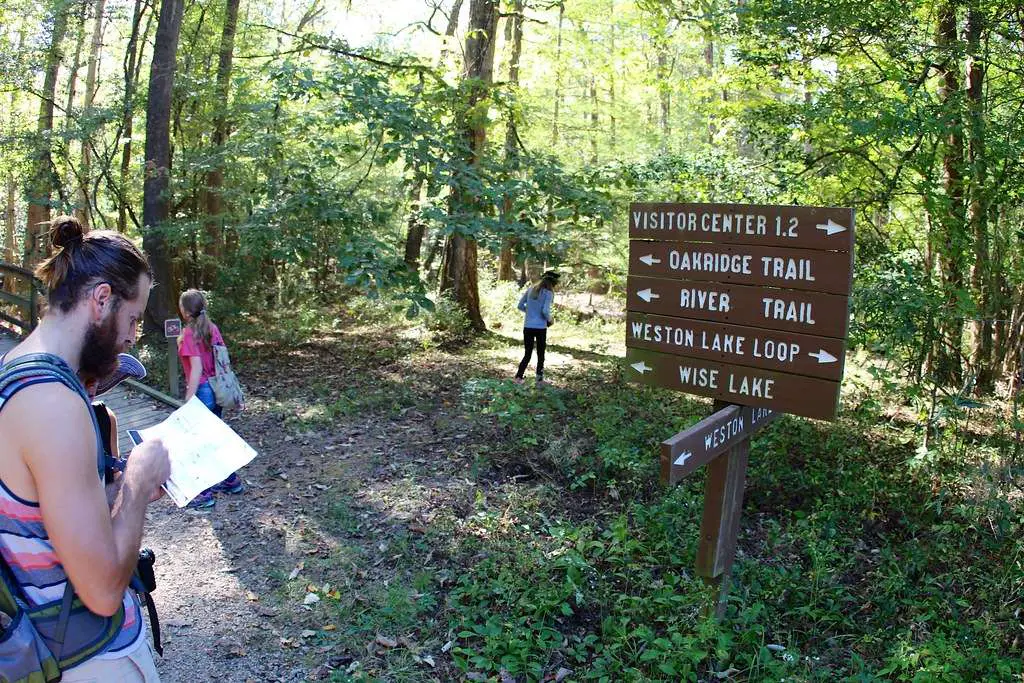 Take your camera and go on a photography walk at the Congaree National Park
The way the light filters through the rows of champion trees, gums, elms, and oaks here makes it an incredible spot to get out the camera and the filters.
All budding photographers passing through the Palmetto State should make a point of visiting Congaree.
The 2.4-mile boardwalk walkway is a fantastic spot to go looking for the ideal shot in the early fall mornings.
You may set up the tripod above unique fungus blossoms as it wiggles through the murky swamplands.
Alternatively, you may use the telescopic lens to focus on the shifting colors of the leaves.
In October and November, they turn beautiful shades of ochre, orange, daffodil yellow, and coffee brown.
You could be lucky enough to see the woods flooded under water during the winter.
Photographers will want to get out early again at that time.
The aqua swirls and reflects the forest's appearance in beautiful ways with the morning light.
You may see barren trees towering against each other without a single leaf.
Like totem poles jammed into ancient swamplands, they shimmer and swing. It's a fascinating topic to shoot.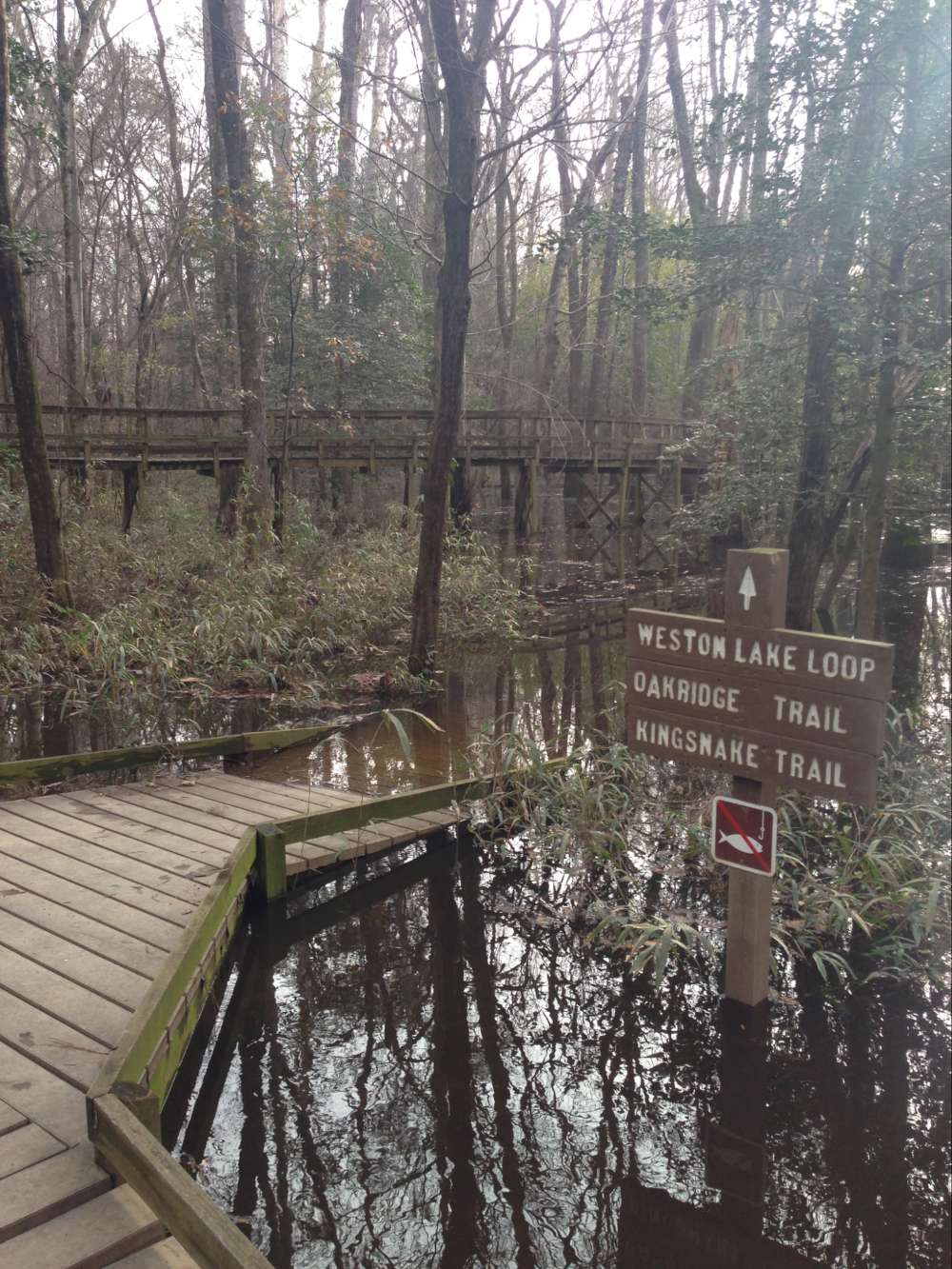 Get into the water and go kayaking
Water is one of the most popular ways to explore the depths of Congaree National Park in South Carolina.
Kayaks are ideal for traversing this flooded area.
More than any cumbersome boardwalk route, they can pierce into small inlets and wriggle nimbly between the towering pines and hardwoods.
One of the greatest spots to launch your boat into the water is Cedar Creek.
It's tucked away in the Congaree National Park.
It's there where the controlled Cedar Creek Canoe Trail begins. That's a total of 15 miles of water-based fun.
Begin from Bannister's Bridge and go through winding rivers surrounded by massive trees.
Keep a look out for otters, turtles, uncommon birds, and even the mighty crocodile as you paddle (there are a few in these parts).
If you're not going kayaking or canoeing with a group, it's vital to have your own gear.
This may be hired from a variety of outfitters in the area.
Local rangers, on the other hand, provide free excursions. They usually begin in April and May of each year when the weather in Congaree National Park improves.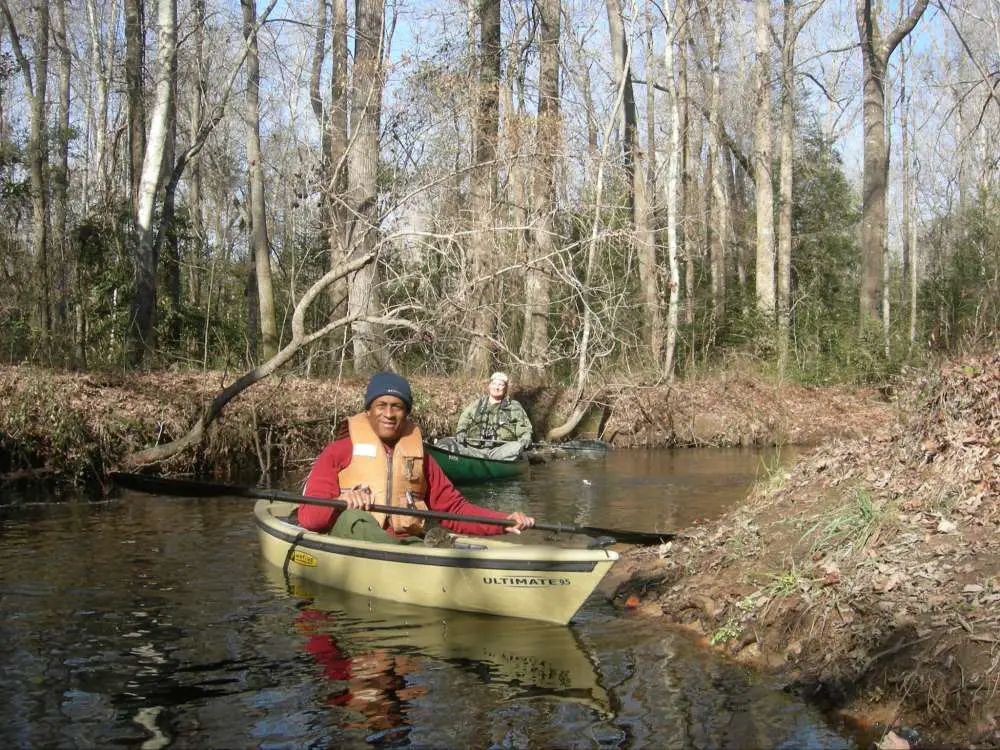 Pay a visit to the Harry Hampton Visitor Center
This is a good place to start if you want to get a sense of the incredible biodiversity that exists in the Congaree National Park.
It's located slightly south of the park's main entrance, past the Longleaf Campground and the Old Bluff Road intersections.
It's hidden in a shell of worn wood behind a forest of virgin-growth pines and gum trees, the ideal starting point for any South Carolina wilderness adventure.
Inside, you may see displays that reveal the many layers of geology, animal life, and human history that exist in this part of South Carolina.
There's also an 18-minute film that introduces visitors to the park's numerous natural beauties.
The center is run by dedicated park rangers and qualified ecologists.
That means there'll always be someone there to answer your questions about those strange creatures and insects.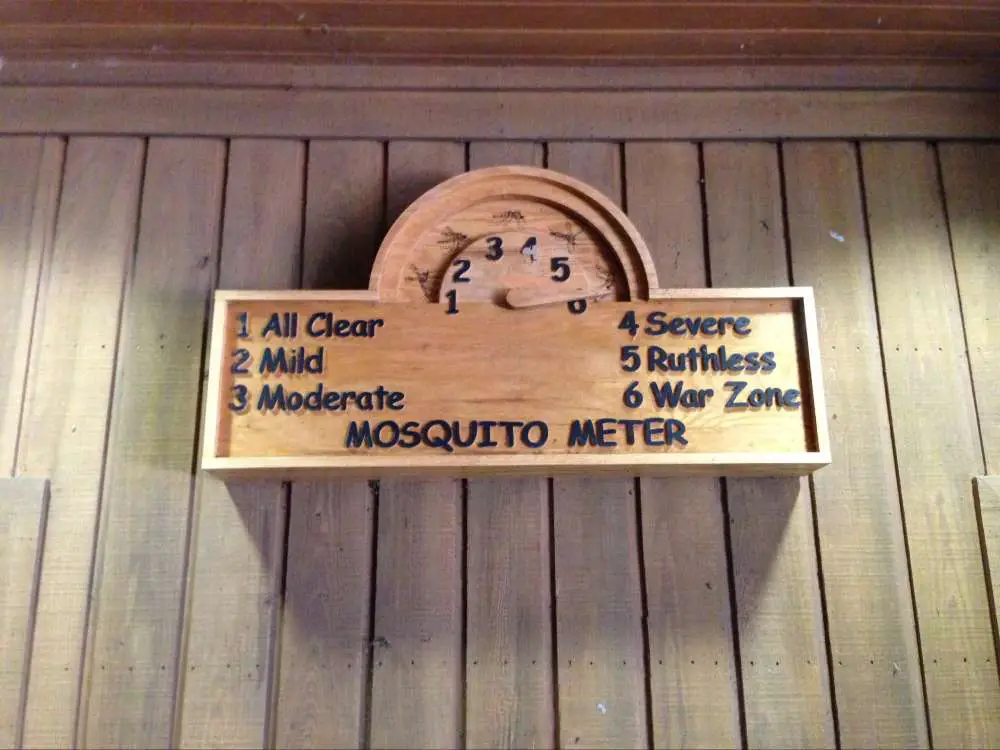 Go for a walk in the boardwalk loop
For years, the Boardwalk Loop has provided visitors with the opportunity to see Congaree's marvels.
It is, without a doubt, the most popular hiking trail in the area. It stretches about 2.4 kilometers and passes through some of the park's most iconic locations.
That means you'll get to see old woods, see local animals, and get some exercise in the process.
After leaving the visitor's center along Ancient Bluff Road, you'll be plunged into the old coastal forests.
You're immediately surrounded by massive tupelo trunks and hardwood trees.
Inky-black water spots may be found on both sides of the route. Insects race along the tree trunks, and water bird cries reverberate across the forest.
The Boardwalk Loop comes to a close with an observation platform overlooking a huge lake.
Photographers and animal lovers will like this location.
There will be glimpses of turtles, river otters, and canopy-shattering pine trees.
However, a word of caution: pack insect repellant!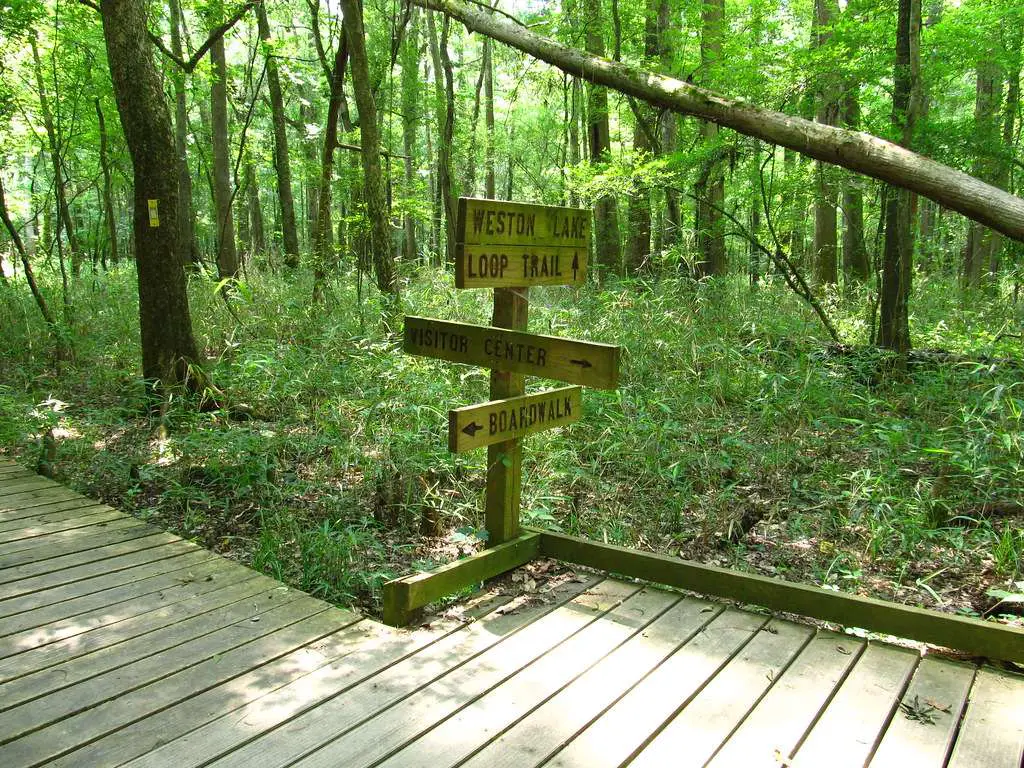 Experience the massive Loblolly Pines trees at the park
Putting aside the Congaree's historic forest camps and old-growth trees, marshes, and strange animals for a while, there's something more in the Congaree that's ready to wow.
Fans of massive plants should gather, and admirers of huge trees should be ready.
One of the world's largest loblolly pine trees may be found here.
Splintering well above the canopy, the excellent specimen may be found.
It towers over the hickories and oaks underneath it, standing 187 feet tall.
In fact, it's only a few meters away from the renowned trunks of the Great Smoky Mountains, putting the pine among America's lankiest specimens.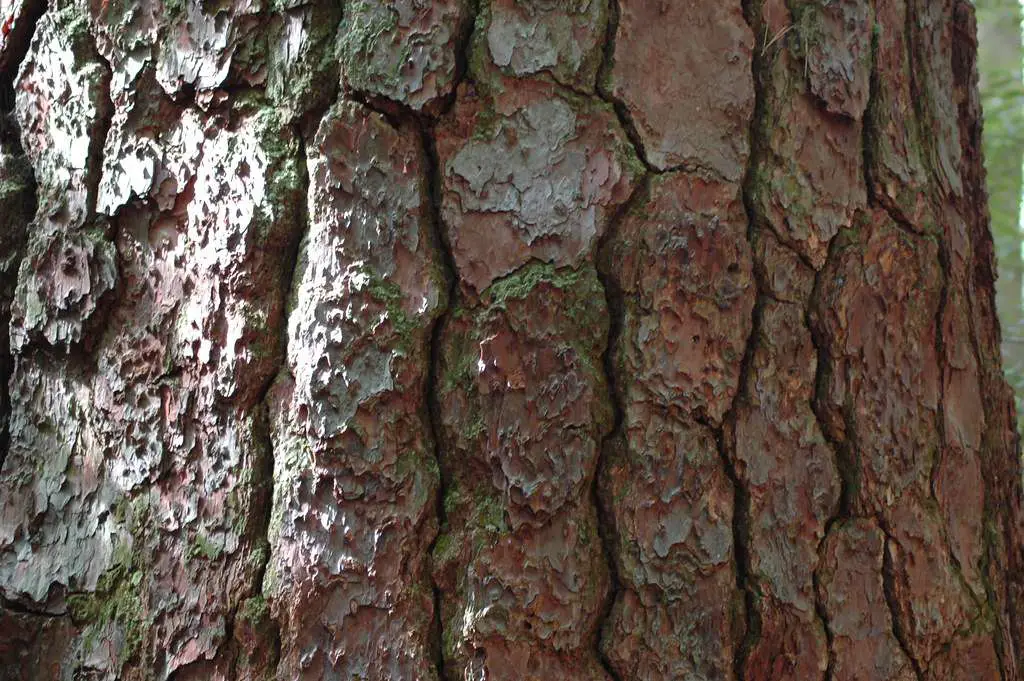 Go for a walk in the Congaree Bluffs Heritage Preserve
On the south side of the national park, search for the Congaree Bluffs Heritage Preserve.
With its tangle of hiking routes and leaf-strewn woodlands, it butts up against the Congaree River's courses as a state park.
This section of the reserve encompasses 201 acres and is home to hickory, oak, and tupelo trees, many of which are draped in Spanish moss.
The Congaree Bluffs Heritage Preserve's network of observation sites is one of its best features.
They're built on decks that look out over the Congaree River, and they're the ideal spot for taking in the scenery.
As the huge carpet of emerald that is one of South Carolina's largest national parks moves north, you'll be able to see it.
You can also see the murky waves flowing eastwards towards the lakes and beaches of the Palmetto State.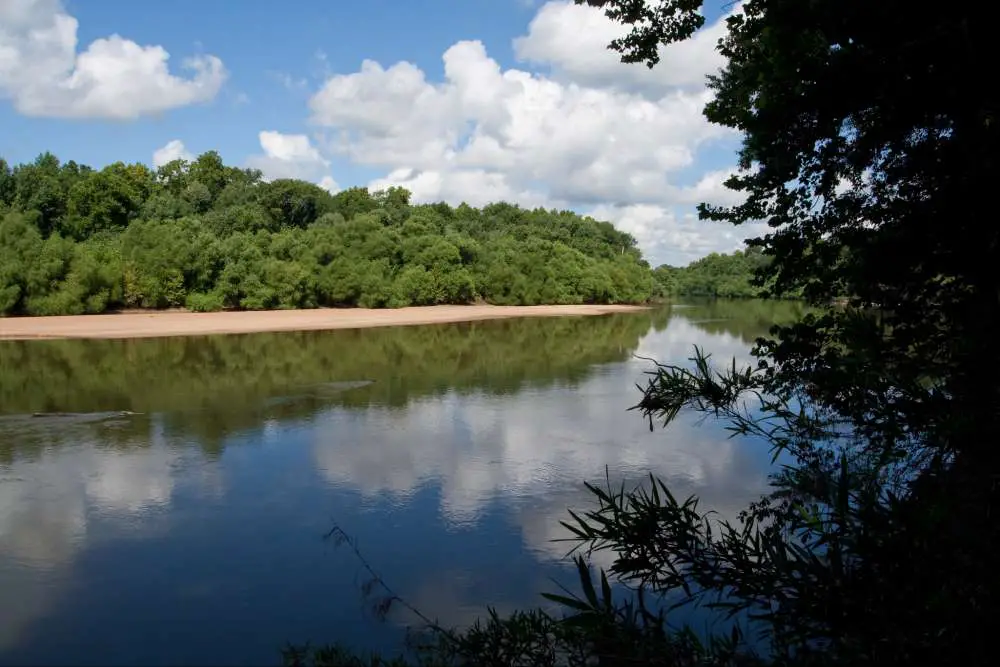 Go for a visit at the Millford Plantation Historic Site
Have you had your fill of admiring Congaree National Park's beautiful champion trees?
Just to the east, you'll find a history fix. The Millford Plantation Historic Site is the perfect example.
It's surrounded by lowland wetlands that flow off the shore of the Congaree River near Lake Marion's north end.
At first glance, it appears to be a vision of what tycoons' and luminaries' rural estates could have looked like in the 1800s.
But then you go a little further and discover the slave era's darker side.
You learn that this was formerly the home of over 600 enslaved people and was a hotspot during the American Civil War.
This somber and deep story is set against some magnificent architectural elements.
The Millford Plantation has been praised as one of the most impressive instances of Greek Revival architecture in the High Hills of Santee by experts.
Duncan Phyfe's name is also on some of the interior furniture.
In the mid-nineteenth century, he was one of America's most renowned interior designers.
Go to the Poinsett State Park
If you're planning a South Carolina adventure, the Poinsett State Park is a fantastic place to start.
To get there, head east from the Congaree National Park.
It clings to the Manchester State Forest, about 45 minutes from Kingsville.
Unlike the Congaree, the coastal lowlands of South Carolina in the Poinsett State Park fold upwards into a succession of hillocks and valleys.
As a result, they have a completely distinct topography.
And that means they have a diverse ecosystem that includes alpine flowers, Appalachian forests, and the hardwood hammocks you saw on the boardwalks to the west.
Make sure you have decent walking boots and even camping gear with you.
There are a few intriguing historic woodland campgrounds where you may pitch your tent.
There are also miles of paths to explore.
As they travel, look for them crossing rushing creeks, passing lily-strewn ponds, and passing through hickory, holly, and myrtle woods.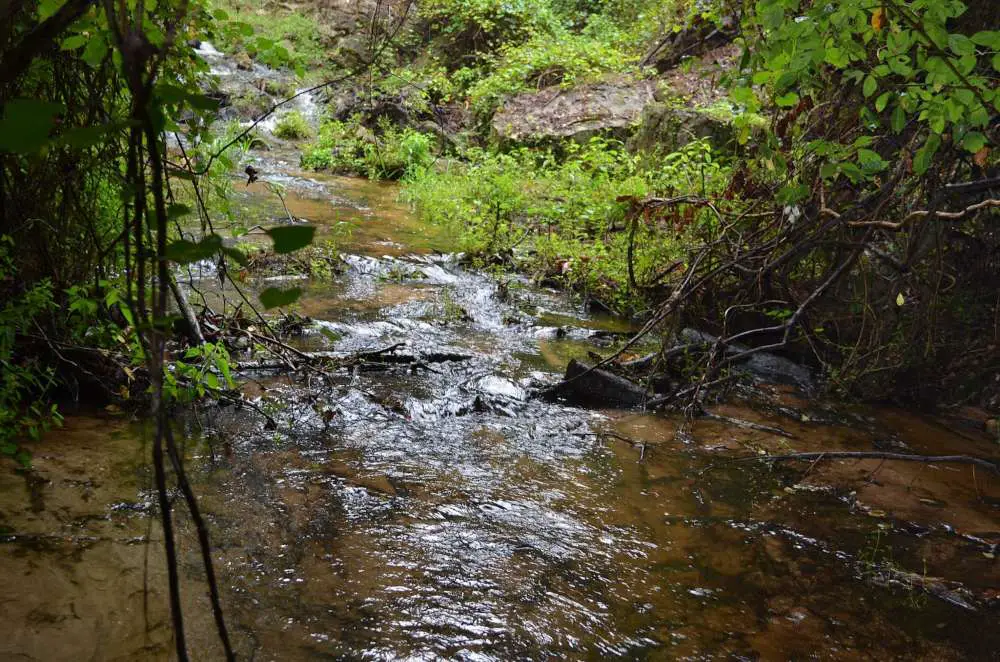 Final words
Congaree National Park is a relatively new addition to the Parks system, having been designated as a National Park in 2003. People have been pushing for it to be protected since the late 1960s, and with good reason: there isn't much swampland left in South Carolina, and with swampland comes all kinds of unique wildlife, such as luminous mushrooms, wild pigs, and canoe rides through lush vegetation. Keep these facts in mind and get the most out of what this National Park is offering.