The unique spires of the Pinnacles emerge incongruously from the flat slopes of the Gabilan Mountains east of California's lush Salinas Valley. Visitors explore canyons and talus caves as condors ride updrafts along the cliffs, deer graze grass near creek beds, and condors ride updrafts along the cliffs.

This serene setting is now one of America's newest National Parks, having been elevated from national monument status in 2013. It's easy to forget that it was produced 23 million years ago by immense geologic turmoil when molten rock erupted up between the San Andreas fault zone's changing tectonic plates.

The region was once occupied by Native Americans from the Chalon and Mutsun tribes, many of whom died as a result of Spanish missionaries' illness and colonization in the 1700s. The region was named a national monument in 1908, and additional paths and leisure areas were developed in the 1930s. President Barack Obama declared it a national park in 2013, designating it as a place to be preserved, treasured, and enjoyed.

Despite the fact that Pinnacles National Park is only a few hours away from where I grew up, I had never been! So, in the spirit of getting closer to home, I treated myself to a camping and hiking trip this November. To research this piece, I spent two full days trekking most of the park's trails, interspersed by one quiet night at the campsite. It's a difficult job, but someone has to do it!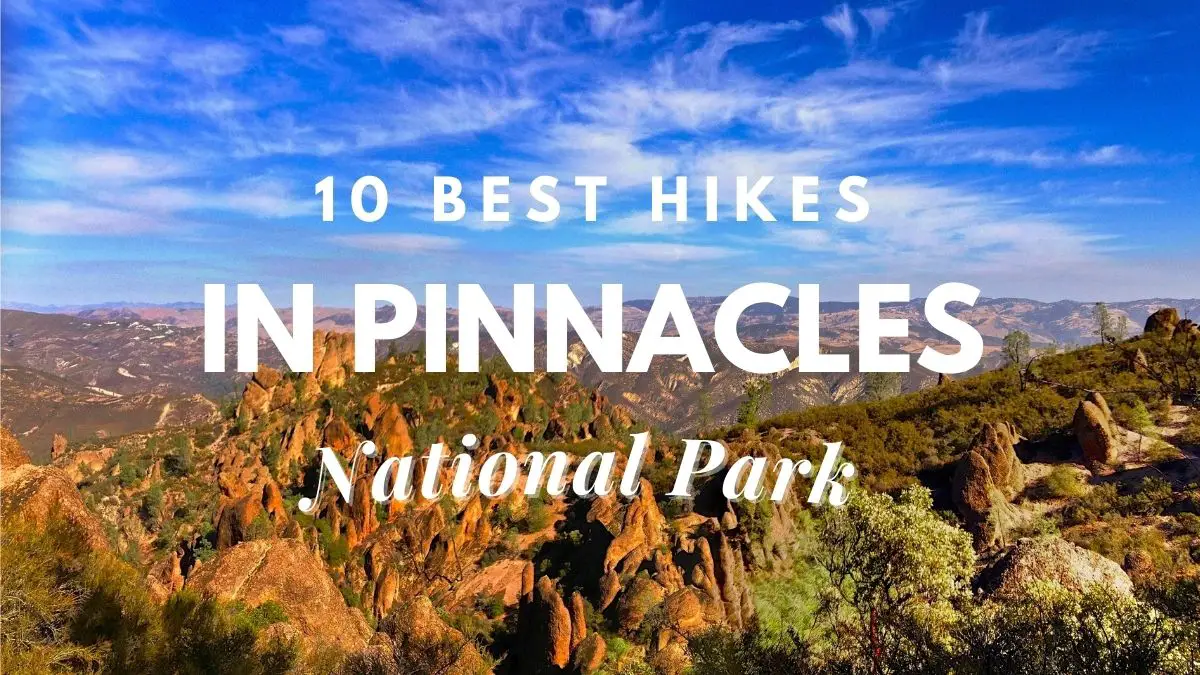 How to get to Pinnacles National Park?
Pinnacles National Park is roughly 5 miles east of Soledad or 50 miles southeast of Gilroy in Central California.
For the most up-to-date information on fees and park status, visit the park service website.
Pinnacles National Park has two entrances: one on the west side and one on the east.
Even though both entry routes are essentially the same roadway, you cannot drive into the park from one entrance to the other (146).
Therefore, decide where you want to go based on what you want to do once you get there.
Read: Is Traveling A Hobby? The Ultimate Guide To An Exciting Way Of Life Learn about the Downsides Of Traveling As A Hobby
Entrance from West
Take Highway 101 to Soledad and head east on Highway 146 to access the west gate.
After going through an entrance gate where payments are collected, you'll arrive at the Chaparral Parking Area after 13 kilometers.
Take your time on this stretch of highway 146 because it is twisty and only has two lanes.
Instead, utilize the east entrance if you have a large RV or are hauling a trailer.
The west gate is only available for day usage, so don't come here if you're planning on camping.
It's the closest entry to Balconies Cave and Jawbone Trail, but it's the furthest from Bear Gulch Cave and Chalone Peak Trail.
It's approximately as handy as the east gate for getting to the renowned High Peaks Trail.
Read: A Complete Pinnacles National Park Hiking Guide 2023Learn about Hours of Operation at Pinnacles National Park
Entrance from East
To get to the east entrance, follow Highway 25 south of Hollister for about thirty miles, then turn west on Highway 146's brief eastern portion.
You'll shortly reach the park entrance, followed by the Visitor Center and campsite.
Any of the trailheads accessible from this side of the park are only a few miles away from here.
The east entrance is closest to Bear Gulch Cave and the Chalone Peak Trail, a little farther away from Balconies Cave (but still accessible), and approximately as handy as the west entrance for accessing the High Peaks Trail.
The east entrance is the sole option for people who want to camp within the park.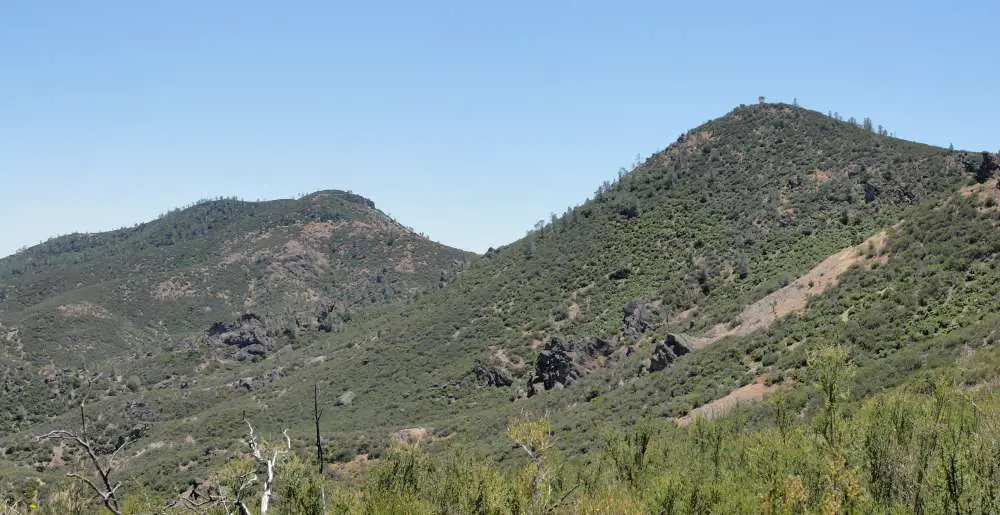 Read: What Is The Best Time To Visit Pinnacles National Park?
Alternative Routes
Other routes in the vicinity may attract you but think twice.
The sole public route crossing the Gabilan Mountains, La Gloria Road, is a single-lane dirt road that should only be traveled by individuals who are familiar with off-pavement driving.
Even if they appear on Google Maps, other roads in the vicinity are likely private and guarded.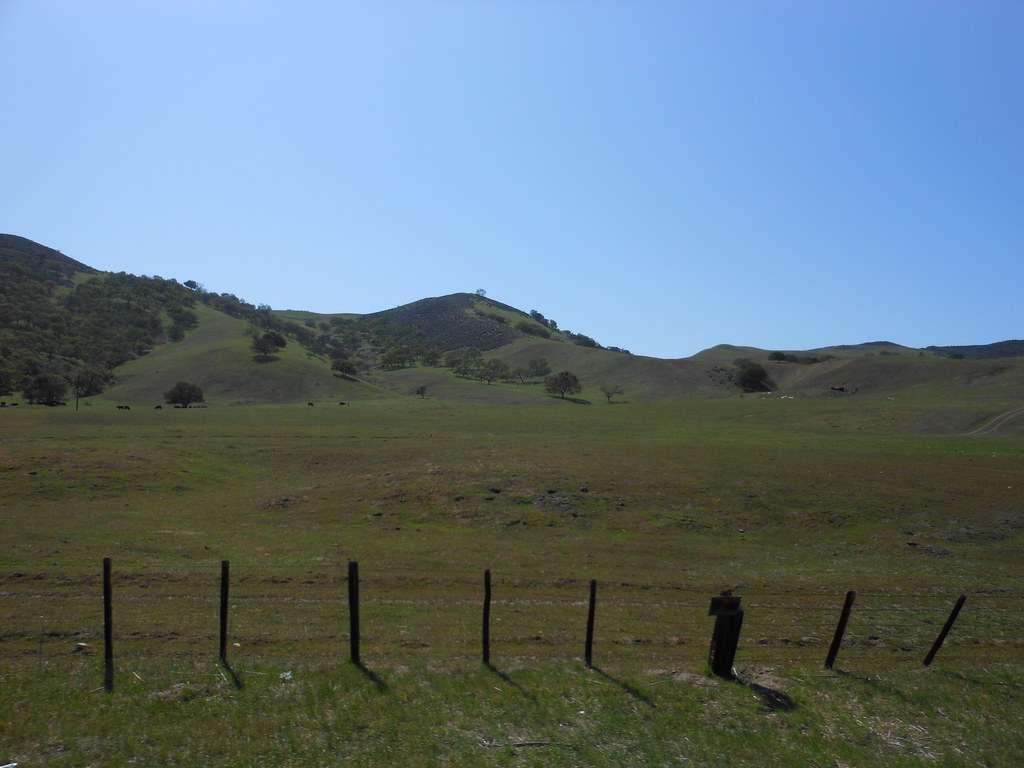 Read: 12 Best Washington Spring Hikes To Try Out In 2023Learn about Hoh Rain Forest Loop trail
Hiking at the Pinnacles National Park
Hiking is without a doubt the finest way to see Pinnacles National Park.
Unlike the picturesque drives and vistas, you may have seen in other national parks, the views from the road here aren't quite as fascinating.
Only those who are ready to walk will be able to experience the greatest vistas and most intriguing landscapes.
The park's hiking choices are restricted in quantity but not in quality, with only 30 miles of trails. Almost single path wowed me with its beauty, creativity, and variety.
Whether it's a quick scramble through a cave or a gradual ascent to an airy vista, each walk is an adventure in and of itself.
Below is a list of the greatest hikes in Pinnacles National Park, including options for walks of various lengths and levels of difficulty.
To help you get started, here's a trail map. Although the trails are well-marked, I continue to use and suggest the free Hiking Project app for planning and navigating.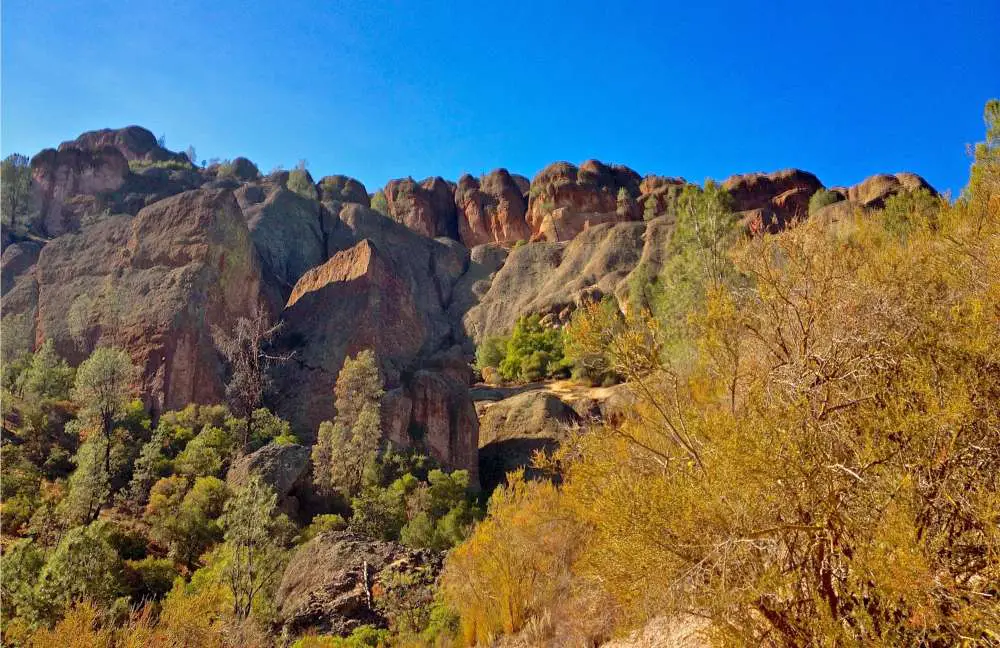 Read: 14 Best Hikes In Denali National Park To Try Out 2023Learn about The Gorge Creek Trail
Short hikes at Pinnacles National Park
Short walks lead to both of the park's famed talus caves, which are passageways formed by stones lodged between the sides of small valleys.
As mentioned later below, they can also be included into moderate and long walks.
Read: [9 Best] Kid Friendly Hikes At Mount HoodLearn about Laurance Lake trail
1. Bear Gulch Cave
This is the trek I recommend if you just have time for one short walk in Pinnacles National Park.
It loops back down to where it began, taking hikers through rock tunnels, up stone stairs, past a small reservoir, and through a beautiful area of cliffs before looping back up to where it began.
Despite the short distance, climbing steps and navigating rocky tunnels will need considerable balance and agility.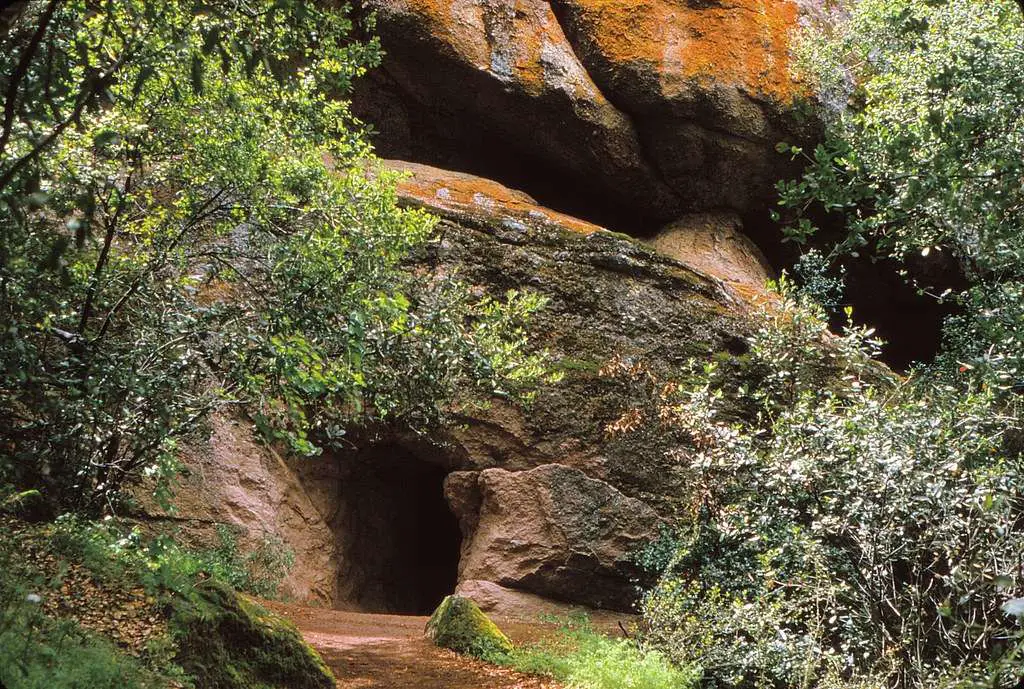 Read: 8 Best Hikes In Saguaro National Park RatedLearn about Valley View Overlook Trail
2. Balconies Cave Loop
Balconies Cave Loop is located 2.4 miles west of Chaparral Parking Area (west entrance) and 3.8 miles east of Old Pinnacles Parking Area (east entrance)
Balconies Cave Loop is the greatest option if you're searching for a short trek from the park's west gate.
From the parking area, a somewhat flat route goes into the jumble of rocks and cliffs.
A loop allows tourists to travel into the cave and return by a higher path, providing a fun scrambling experience as well as spectacular vistas.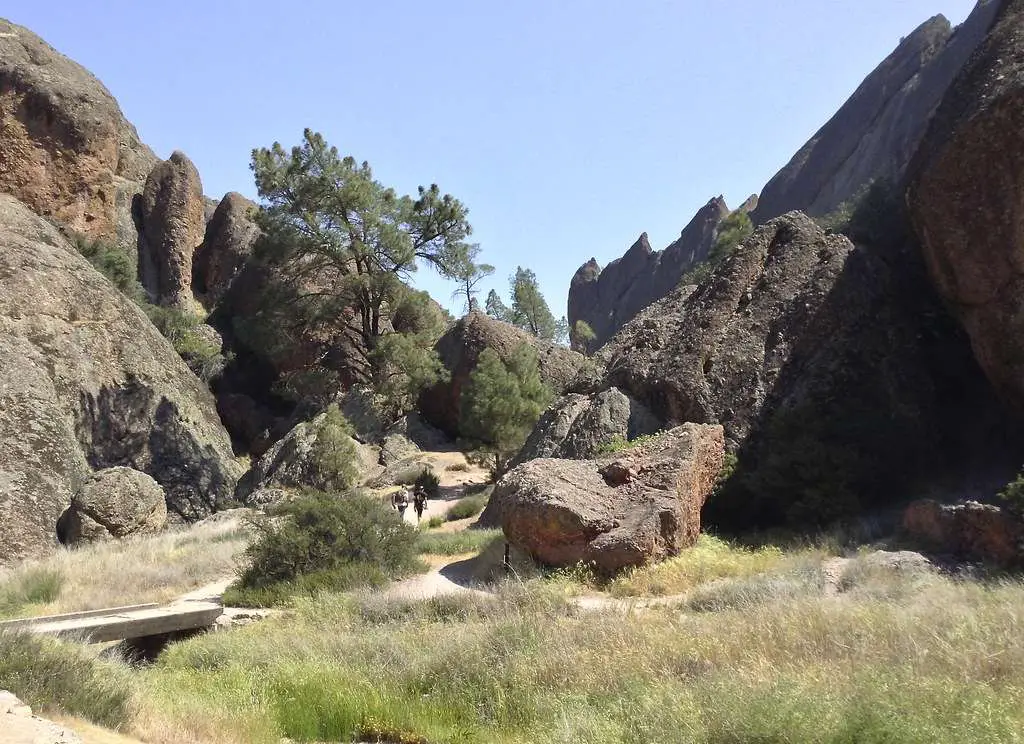 Read: 10 Kid Friendly Hikes In The Red River Gorge ReviewedLearn about Tom McCall Preserve trail
3. Cave Status
The Bear Gulch and Balconies caverns are two of Pinnacles National Park's most popular attractions, although they're not always available.
You'll have to go around them while they're closed, which is generally to preserve the bat populations mating within.
For the most up-to-date information, go here.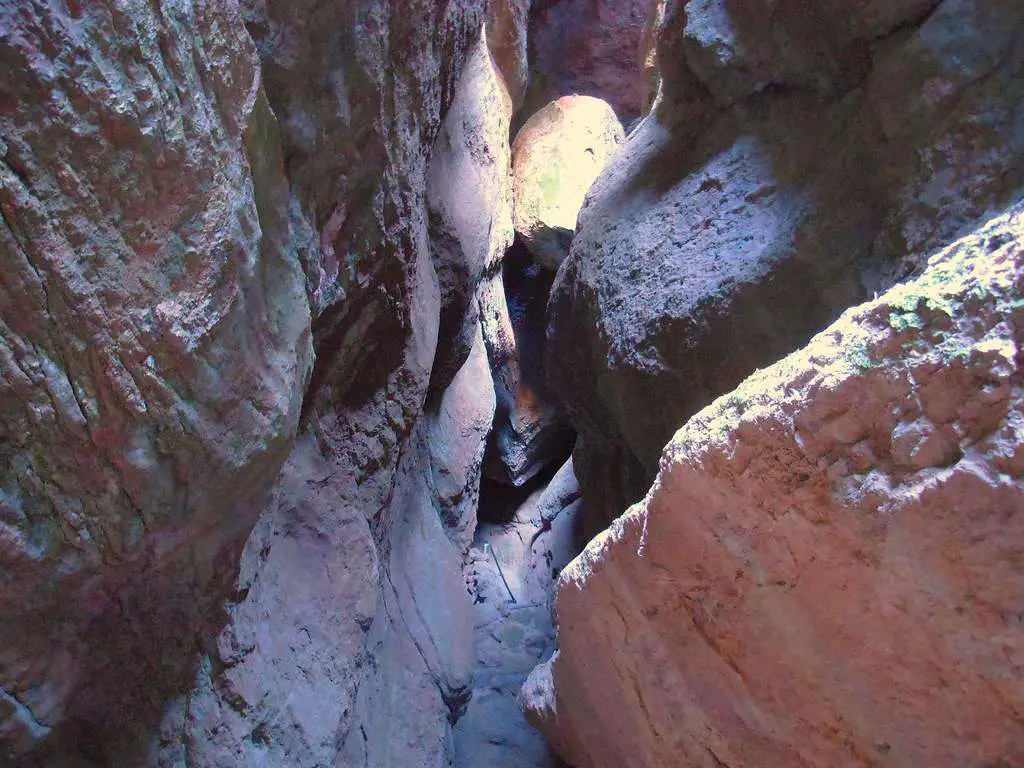 Read: 10 Best Dog-friendly Hikes In Acadia National ParkLearn about Wonderland Trail – 1.6 mile distance
4. South Wilderness Trail
From the service road at Peaks View Parking Area, go as far as you wish, up to 6 kilometers out and back (east side).
For those looking to get away from the throng, this is a "honorable mention" short trek. It isn't as fascinating or stunning as the cave walks mentioned above.
It's a fantastic spot to discover quiet and study the flora and wildlife if you're searching for an uncrowded trek near the campground.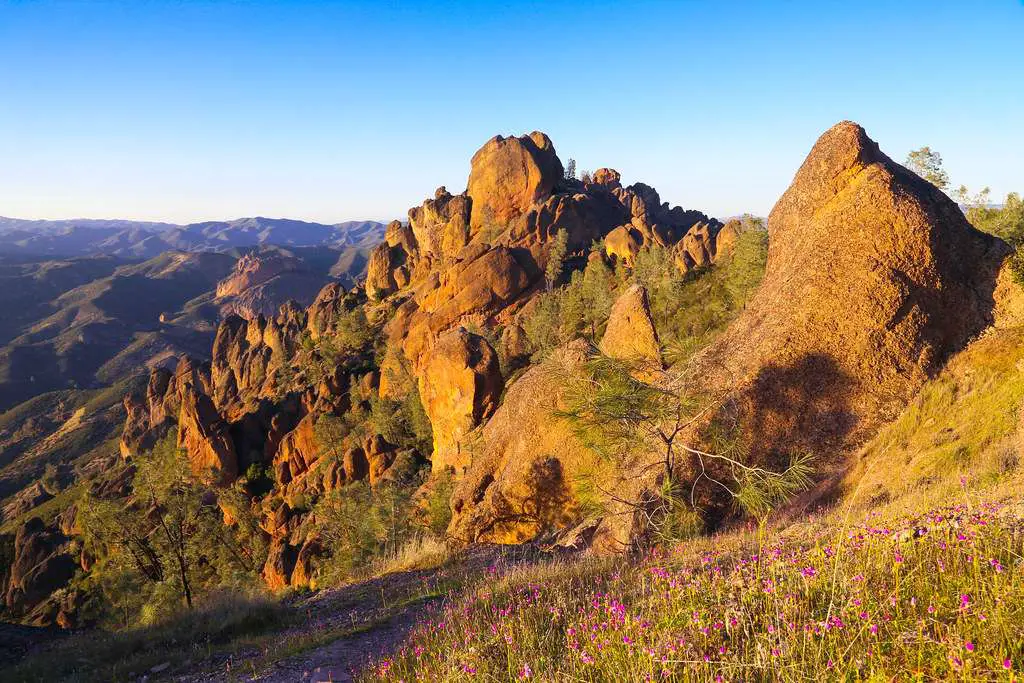 Read: [9 Best] Hikes In Everglades National ParkLearn about Pa-hay-okee Overlook
5. Best moderate hikes at the park
The High Peaks Route, snaking through narrow ledges and rock-hewn stairs with vistas on both sides of the mountain, is the most famous trail in Pinnacles National Park.
Although the famed "steep and narrow" part is just 0.7 miles long, you may access it from either side of the park.
The High Peaks Trail and one of the two caves described above are included among the finest moderate treks in this area.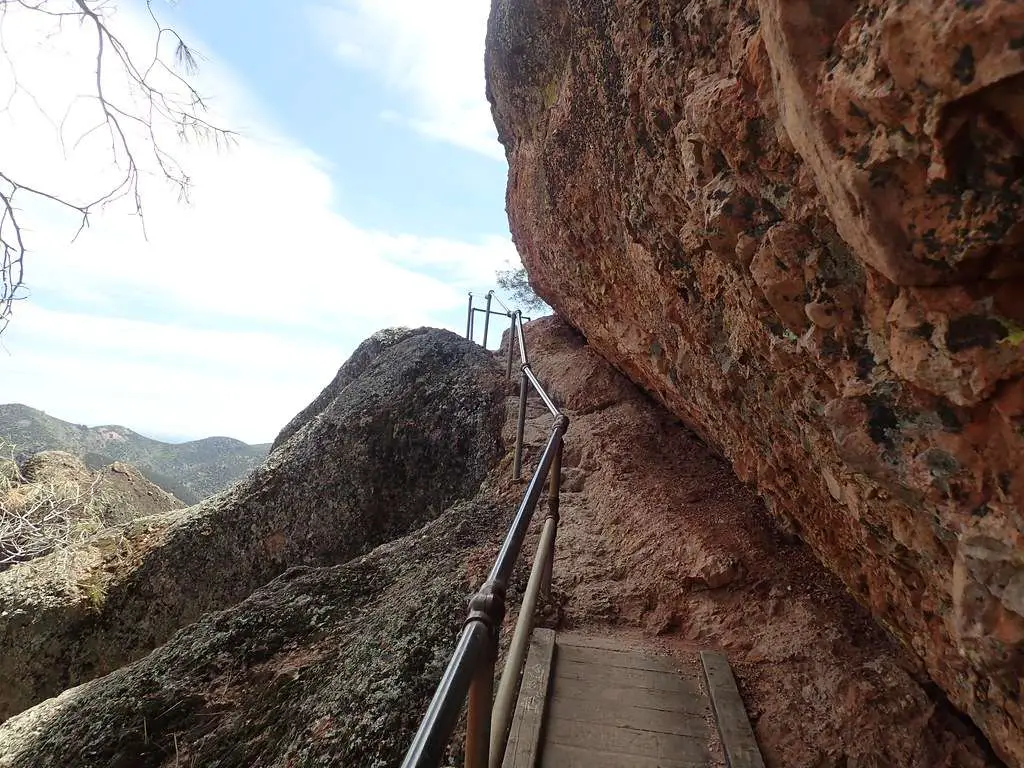 Read: [9 Best] Stroller Friendly Hikes Sedona In (2023))Learn about Devil's Bridge Trail
6. High Peaks Trail via Juniper Canyon and Tunnel Trail
If heights aren't your thing, or if you're hiking with little children, Juniper Canyon and Tunnel trails may be used to skip the "steep and tight" part of High Peaks.
Although I'm not a huge lover of heights, I felt the granite stairs and railings were pretty safe.
Give it a shot; if you need to retreat, it's not a long way back.
This is the quickest and most direct way to the High Peaks Trail's "steep and tight" section.
Starting at the Chaparral parking lot, take Juniper Canyon Trail to Tunnel Trail, then back down Juniper Canyon to the famed "steep and tight" part of High Peaks.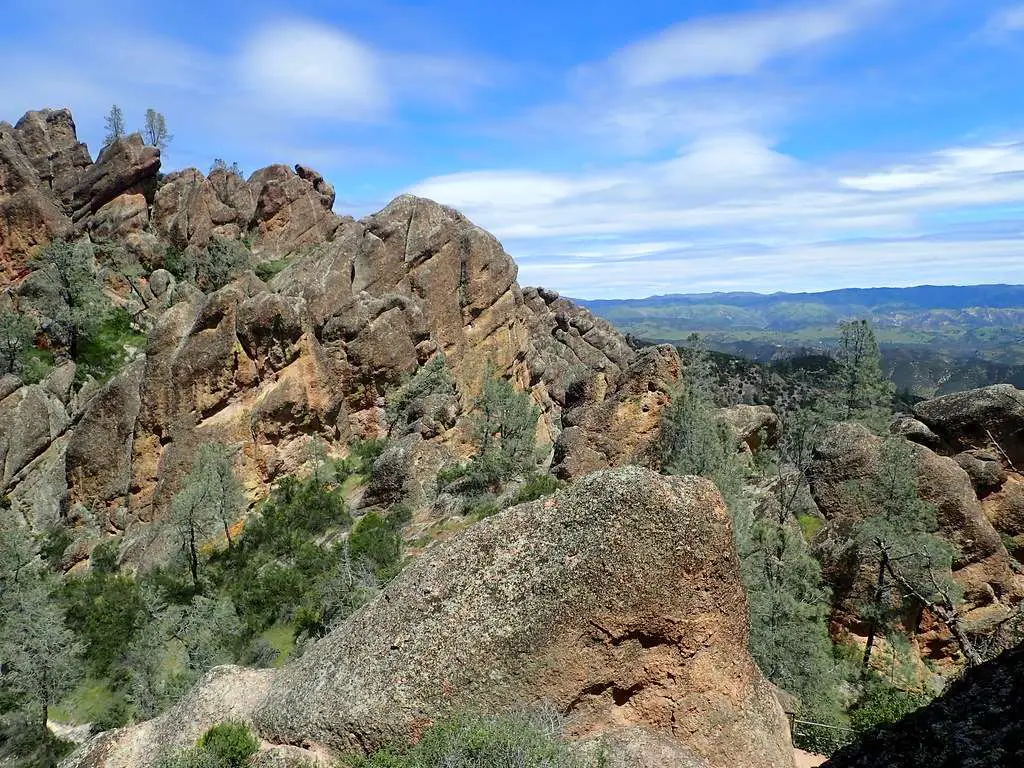 7. High Peaks Trail and Bear Gulch Cave Loop
Bear Gulch or Moses Spring Parking Areas (east entrance) are 5 miles away, whereas Chaparral Parking Area is 6.4 miles away through Juniper Canyon (west entrance)
This is the quickest route to the east gate of the High Peaks Trail, which includes the picturesque Bear Gulch Reservoir and a fun climb through Bear Gulch Cave.
For a moderate Pinnacles trip with a lot of variation, combine Condor Gulch Trail, High Peaks Trail, Rim Trail, Bear Gulch Cave Trail, and a brief stroll on Moses Spring Trail.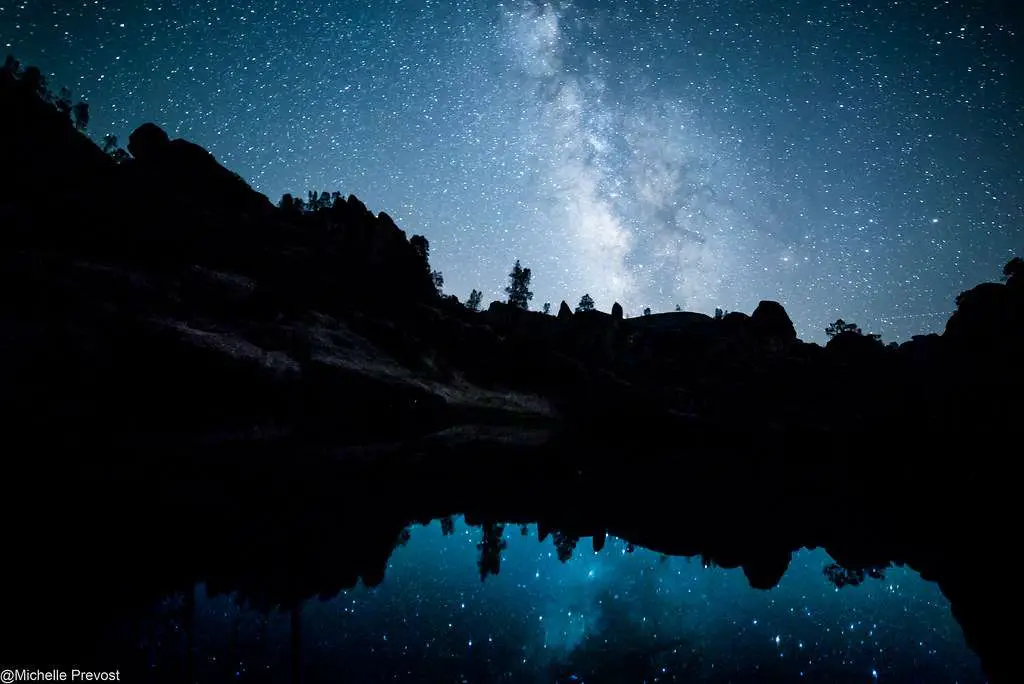 8. Longest Hikes at the Park
Balconies and High Peaks Chaparral Parking Area (west entrance) or Old Pinnacles Parking Area (east entrance) are both 9 miles apart from the Cave Loop (east entrance).
Here is the GPS track for the Hiking Project.
This loop connects two of the park's most popular attractions and may be accessed from either entrance.
Combine Old Pinnacles Trail / Balconies Cave with Blue Oak Trail and High Peaks Trail for a difficult loop that includes lots of rock scrambling and spectacular vistas.
The climb up to High Peaks Trail is the most difficult portion, so decide if you want to reserve it for last or face it on fresh legs first.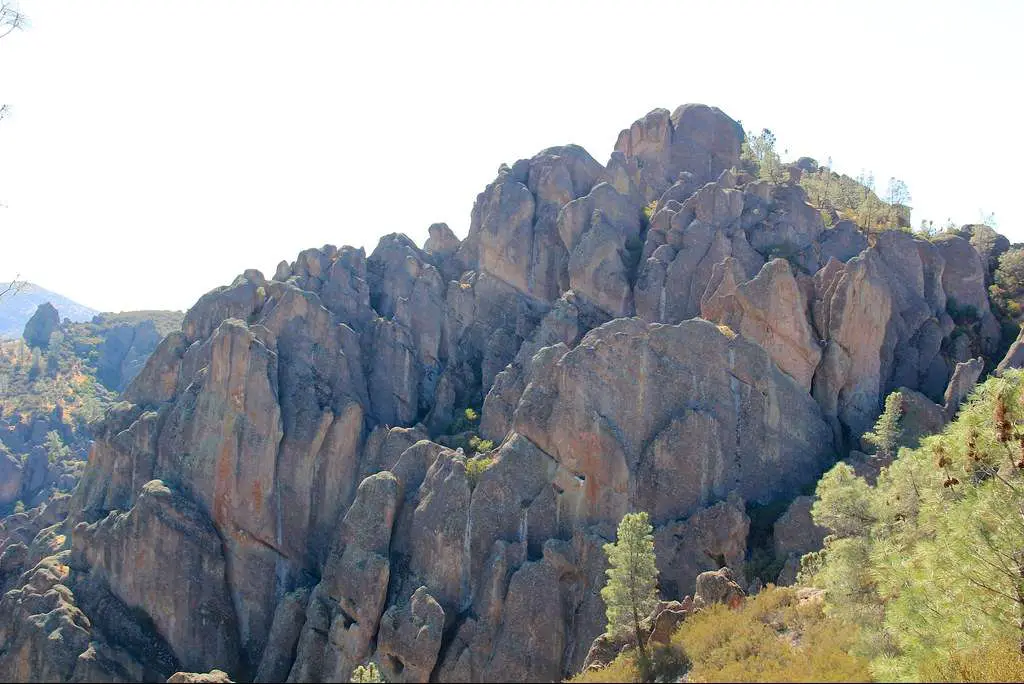 9. High Peaks and North Wilderness Trail Loop
From either Chaparral Parking Area (west entrance) or Old Pinnacles Parking Area, take the High Peaks and North Wilderness Trail Loop for 12.5 miles (east entrance).
This combination of the tranquil North Wilderness Trail and the sights and thrill of the High Peaks Trail is, in my opinion, the greatest walk in Pinnacles National Park if you want to avoid crowds.
The lovely North Wilderness Trail is ideal for people looking for privacy and a more natural hiking experience. Despite the fact that the path is labeled as "unmaintained" on the map, it appeared to be well-kept and simple to follow.
There were a few fallen trees to navigate, and the route is smaller and steeper than the more popular trails, but nothing too difficult.
Long pants are a good option if the bush encroaches somewhat to defend against scrapes and ticks.
Add the 2.5 mile out-and-back from Chaparral Parking Area to Balconies Cave for an immensely diverse route across most of the park's highlights for the ultimate long Pinnacles NP walk.
Alternatively, replace High Peaks with the Balconies Cave Trail to save around three miles and avoid the "steep and tight" portion of rock stairs and railings.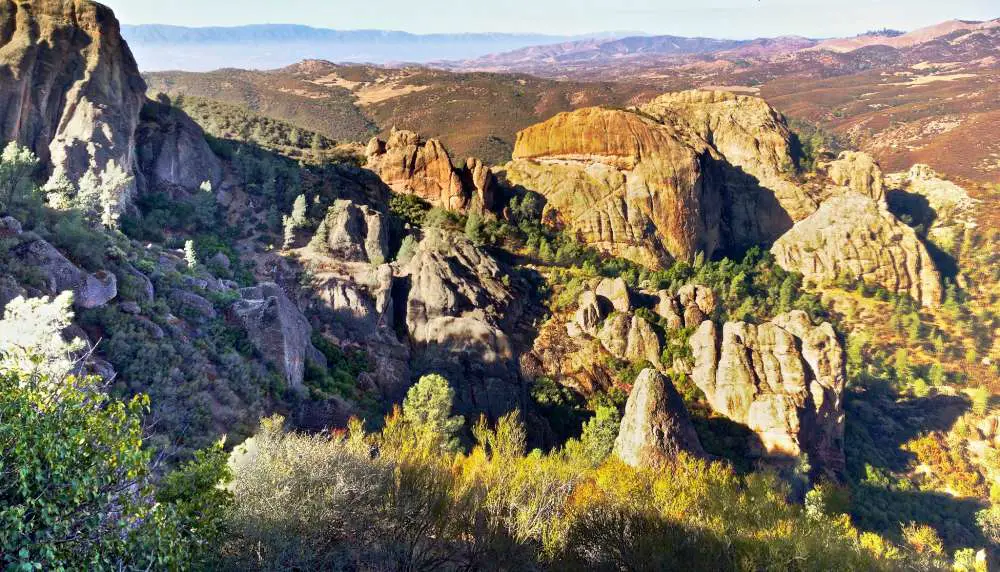 10. Chalone Peak via Bear Gulch Cave
8-12 miles from Moses Spring Parking Area to Chalone Peak through Bear Gulch Cave, or somewhat farther if parking is full. 
This out-and-back walk to Pinnacles National Park's highest point is a wonderful opportunity to get some kilometers in while avoiding the crowds.
On the way out, you'll pass through the renowned Bear Gulch Cave and reservoir, giving you a taste of the park's iconic trails, before continuing on a quieter route for many miles of steady ascent and panoramic vistas of the surrounding hills.
The summit's viewing tower is an excellent spot for a food stop, and there's even a pit toilet if you need it.
If you haven't had enough, a clear but less well-maintained route continues sharply down and up to South Chalone Peak, 1.6 miles distant.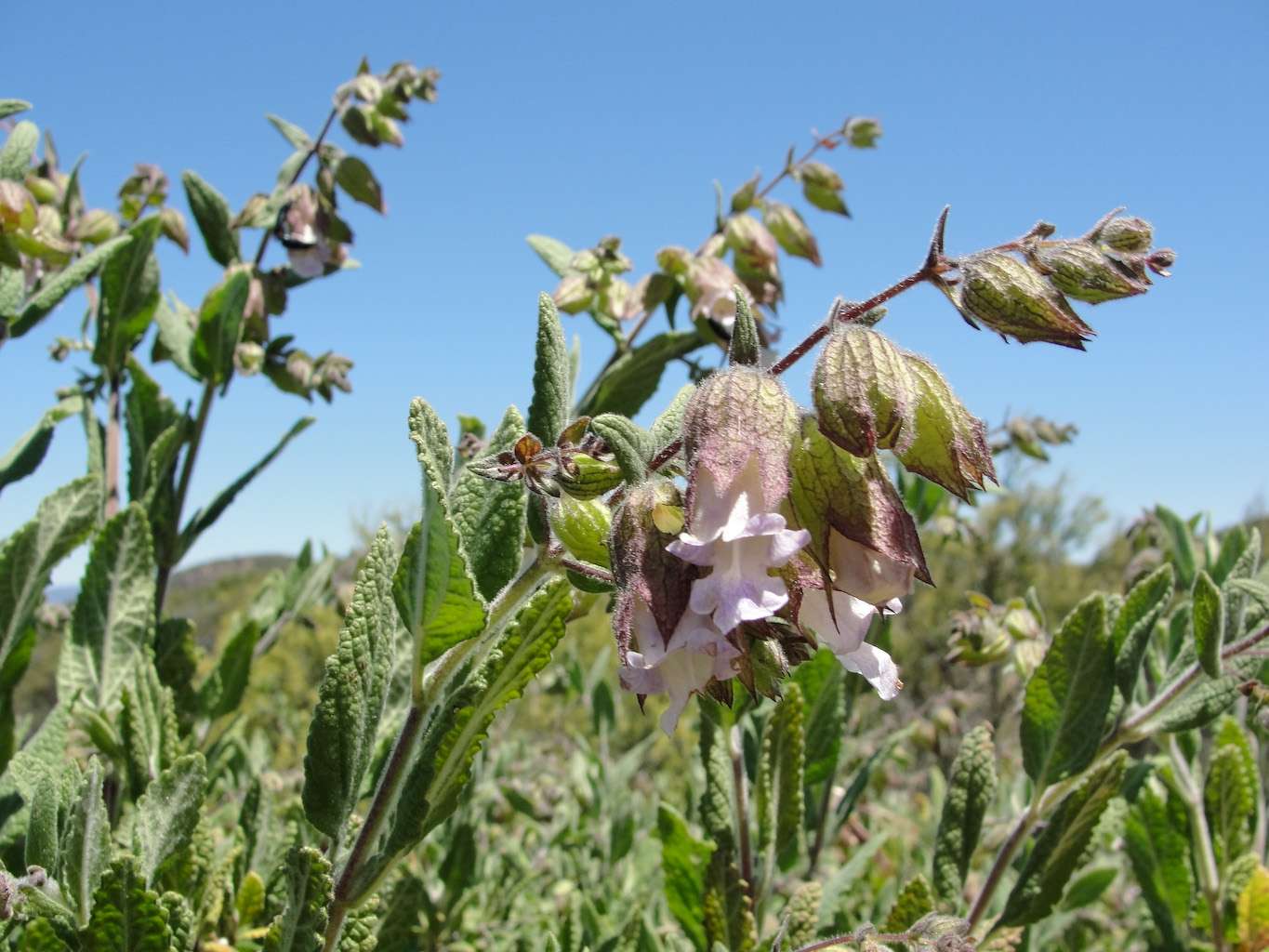 Final words
Take a look at these hikes and go ahead with the best hikes based on your preferences. Hiking poles are not required. More information on when hiking poles are (or aren't) useful may be found here. They aren't necessary for the types of trails found in Pinnacles NP, in my opinion, unless you have an injury or a balance problem. On the rough scrambles of the cave routes and High Peaks, you'll want the ability to fold them up and connect them to your pack so you can keep your hands free.
When hiking at Pinnacles National Park, remember to Leave No Trace, as you should whenever you're out in nature. Because the trails attract a large number of people, even minor errors can quickly pile up. The most essential things you can do to help future visitors enjoy the park are to leave no litter behind, remain on the paths to avoid erosion, and resist the impulse to feed animals or carve graffiti into the area's famous rocks.