Because Morehead City is one of the busiest cities on the Crystal Coast, tourists of all interests will have no trouble finding something to do if a spell of rain dampens an otherwise sunny trip. There are several ways to spend an entire morning or afternoon while enjoying miles of fun, ranging from amazing shopping options to fascinating sites that are just off the main route.

Regardless of the weather, tourists will want to make sure that these locations and activities are on their holiday itinerary so that they can see the best of Morehead City and the surrounding area.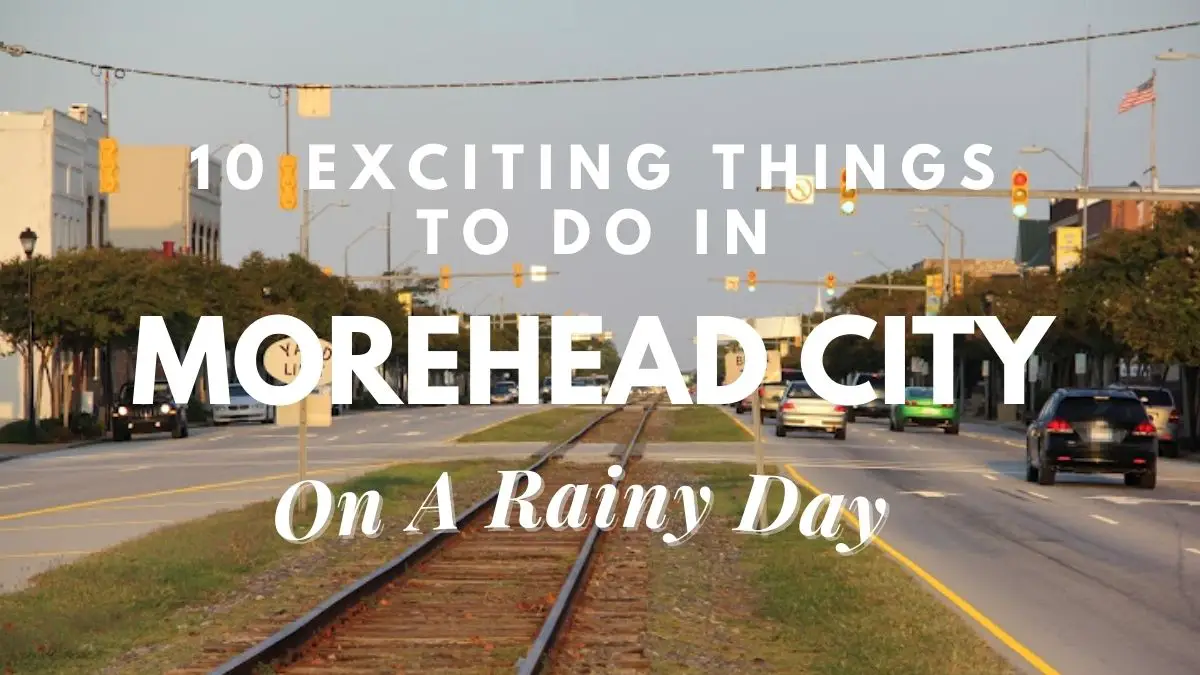 1. Carteret County History Museum
Starting from the ground up is one of the finest ways to learn more about Morehead City and the surrounding Crystal Coast region, and that adventure begins at the Carteret County History Museum (also known as the History Place.)
Thanks to an extensive research library with more than 10,000 first-hand and historical materials, an on-site conference center and auditorium, and a museum with rotating exhibits of period clothing, military artifacts, photos and artworks, and many other treasures from the county's centuries of stories, this expansive center is a popular destination for skilled historians and the general public alike.
With so much to see and learn about Carteret County, including the Civil War, the emergence of the fishing industry, the development of tourist destination beach communities, and more, visitors can easily learn everything there is to know about Morehead City in a fun day of sightseeing.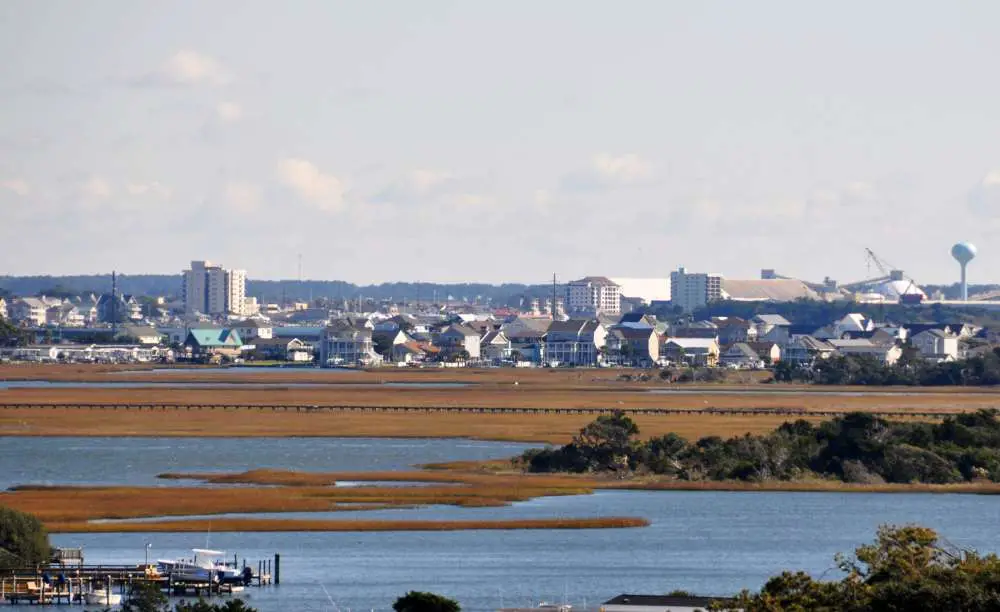 Read: Is Traveling A Hobby? The Ultimate Guide To An Exciting Way Of Life Learn about the Downsides Of Traveling As A Hobby

2. Maritime Museum of North Carolina
The North Carolina Maritime Museum is located in Beaufort, which is about a 10-15 minute drive from Morehead City.
It is one of the most popular and fascinating sites along the Crystal Coast.
This maritime themed museum, located in the center of Beaufort's historic downtown, features a diverse range of exhibits that reflect Beaufort's more than 300 years of history.
Current and historic boats, a display of seashells from more than 100 nations across the world, a plethora of Civil War items, and remnants discovered from Blackbeard's famed flagship, the Queen Anne's Revenge, are among the most popular exhibits.
The museum provides a regular series of events, such as informative talks, special kids' activities and courses, and unusual workshops, such as the famous "Build a Boat in a Day" event, in addition to the everyday displays (which may easily take an hour or more to examine).
Whether you take a self-guided tour of the museum or attend one of the numerous special events held throughout the year, a visit to the NC Maritime Museum is a must for anyone interested in learning more about the Crystal Coast's rich maritime history.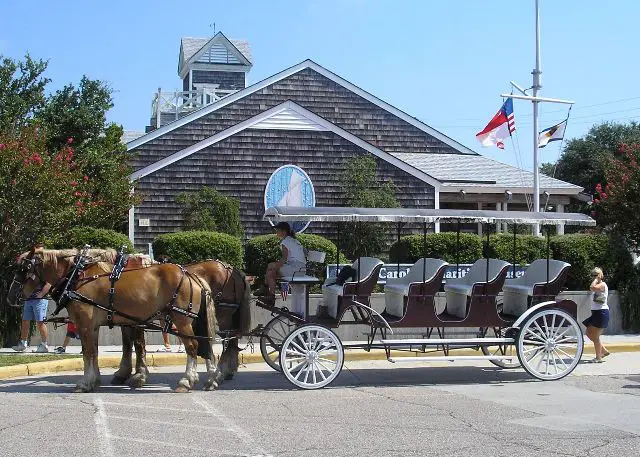 Read: What Is The Best Time To Visit Pinnacles National Park?Learn about Pinnacles National Park's Best Attractions

3. Investigate the Art Scene
Morehead City is a wonderful location for art enthusiasts, owing to a lively and creative culture that provides a platform for a diverse range of local and regional talent.
Morehead City has more than a dozen galleries (not including the extra possibilities on Beaufort and Harkers Island), as well as a variety of methods to explore local creative gems.
The Arts Council of Carteret County, located on Evans Street, is a great place to start your artistic journey since it provides information about local galleries as well as changing exhibits and displays that highlight emerging or recognized local talent.
Visitors may explore the galleries in the downtown area and along Arendell Street from here, as well as look at the local events calendars for special events such as opening show receptions and/or special art workshops for children and adults.
Art enthusiasts will find just the seaside pieces that fit their style with an afternoon trip to the area's numerous famous galleries, with a vast selection of works to pick from in virtually all mediums.
Read: [21 Best] Lake Lure Water Activities You Should TryLearn about the Sliding Rock
4. Maritime Museum of North Carolina
A wet afternoon is the ideal time to take a break from the fast-paced adventures, sink into a comfortable seat, and enjoy a performance, and Morehead City has many of options.
Visitors who enjoy live theater can check out the Carteret County Community Theatre to see what alternatives are available during their stay.
This centrally situated theater presents a variety of plays and performances, ranging from one-night-only events by nationally recognized musicians to regular dramas, musicals, and comedies presented by the Carteret County theatrical company.
In addition to live theater, there are many movie theaters nearby where tourists may watch a summer blockbuster, including one in Havelock and another in adjacent Atlantic Beach, all of which are only a 5-10 minute drive away.
There are many of alternatives for watching a spectacular performance in Morehead City, from family-friendly movies to well-performed live events that will leave everyone happy and thrilled with the local talent.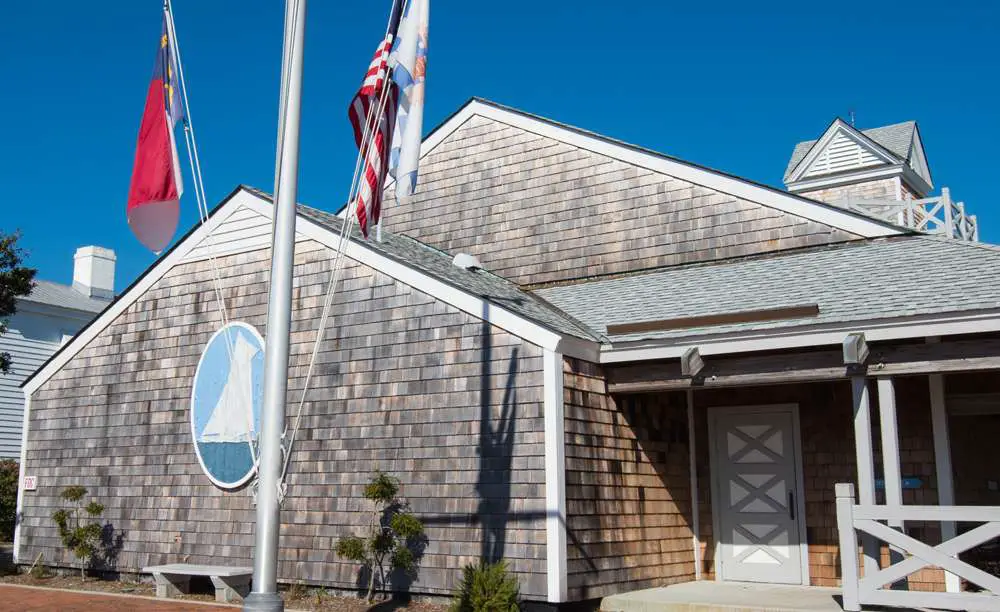 Read: Can You Drive On St. Augustine Beach?Learn about Should you visit the St. Augustine Beach?
5. Beaufort, North Carolina's Kitty Hawk Kites
Morehead City offers one of the most diverse retail offerings in the Crystal Coast region, making it a must-visit for any local visitors looking to stretch their money on a wet day.
To explore a number of large box stores, department stores, and shopping plazas, head to the commercial core of town – just west of the Downtown area along Business US 70 / Arendell Street – or stick close to the heart of town for a huge assortment of unique thrift / vintage and antique stores.
A ride down Arendell Drive is a wonderful way to start discovering the diversity of retailers that Morehead City has to offer, but a trip to the downtown area is also a must to see the many boutiques, gift shops, and art galleries that the city has to offer.
Morehead City is known for its vintage and antique shopping, so a trip to the local antique stores is a must for treasure seekers looking for a lovely collection of nautical-themed things.
Morehead City provides everything a shopper needs and then some, whether it's beach toys and gear or unique items of décor to bring the coastal vibe inside.
Read: First Time Hawaii Itinerary Learn about Day 1 in Oahu
6. Enjoy some delectable dishes at restaurants
Morehead City boasts the most restaurants of all of the Crystal Coast cities, which is why it's a favorite destination for regional visitors looking to fill their bellies.
Visitors will discover a wide range of dining alternatives to suit their preferences, including a number of fine dining businesses, casual seafood restaurants, Italian or Mexican cuisine, fast food outlets and diners, barbecue, and southern home cooking establishments, and much more.
Several restaurants in Morehead City have received critical praise and have been featured in regional and national media, while others are tried-and-true favorites that have been passed down through the years.
Morehead City's "main drag," Arendell Street, has hundreds of brand and local eateries lined up all along the road, making it a wonderful location to go for local flavor.
There are plenty of opportunities to savor fresh seaside flavors without travelling too far from the center of Morehead City, from easy-going lunches and fast meals to multi-course evenings for two.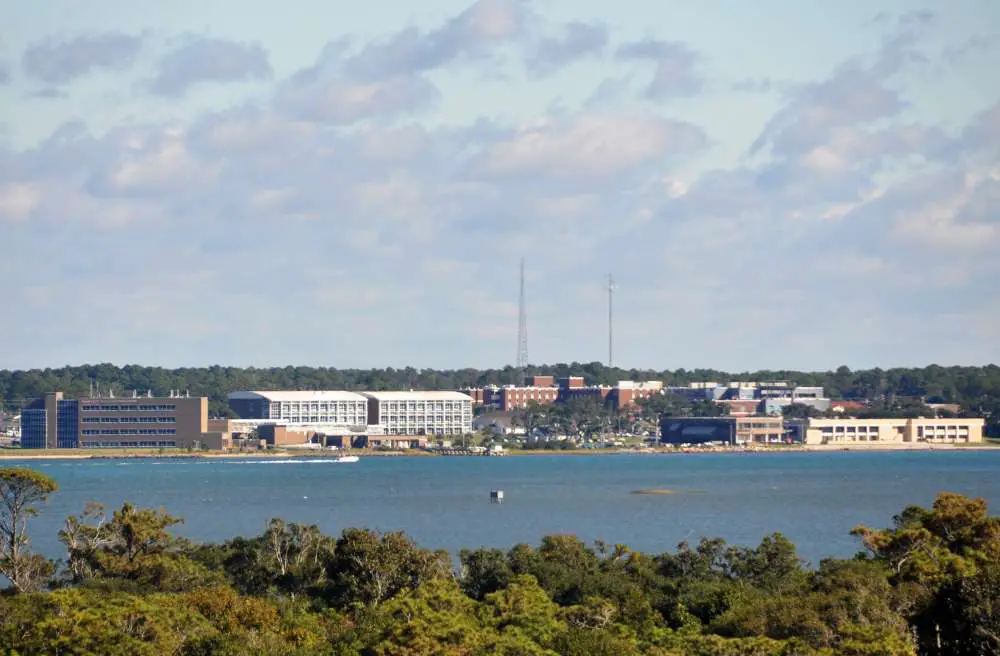 Read: Can You Kayak In Horseshoe Bend? Learn about Tips for kayaking at the Horseshoe Bend
7. Get the most out of the happy hour
The artisan beer and wine trend is sweeping North Carolina, and Morehead City has two distinct and independent alternatives for sampling local fare.
Somerset Cellars, the Crystal Coast's oldest Federal Bonded Winery, offers a diverse selection of wines from select vineyards around the area and around the world, as well as frequent special events such as seasonal wine tastings and sampling.
Tight Lines Pubs, a local brewery with handcrafted brews from the Crystal Coast area, as well as more than 30 craft beers on tap — the most craft beers at the beach – is nearby.
In addition, a number of local pubs and taverns with fantastic waterfront views and daily specials make the downtown area a great spot to get a drink.
Happy Hour in Morehead City is definitely at its most entertaining – and at its most distinctive – with everything from an afternoon cocktail to a refreshing beer to accompany the big game.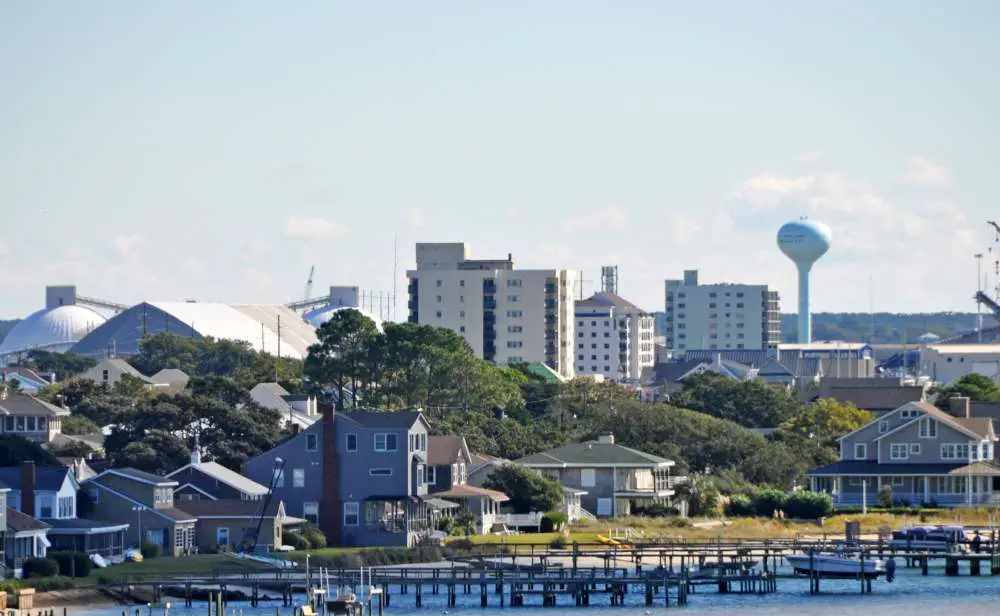 8. Explore the aquarium
The North Carolina Aquarium at Pine Knoll Shores, which is known as one of the Crystal Coast's most popular attractions and is just a 20-minute drive from Morehead City, will delight visitors of all ages.
This massive aquarium houses hundreds of diverse marine creatures from a variety of North Carolina environments, ranging from the Piedmont region's lakes and rivers to the Gulf Stream's deep blue seas.
To keep little hands and minds occupied, there are a number of interactive exhibits throughout the museum, as well as regular special events such as educational talks or programs, or daily diver feedings of the large sharks that loom in one of the largest saltwater tanks along the North Carolina coastline.
The North Carolina Aquarium at Pine Knoll Shores is a must-see destination for visitors of all interests – regardless of the weather – with plenty to see and do in a fun and family-friendly setting.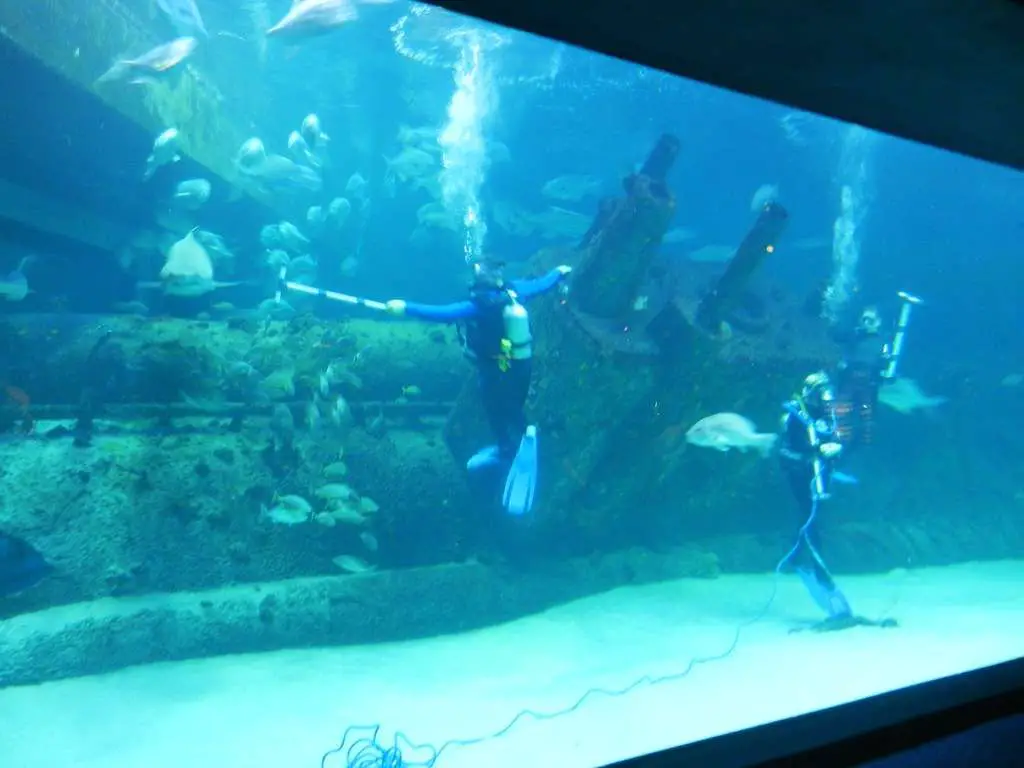 9. Go on a road trip
From the comfort of your car, one of the easiest and most picturesque ways to see Morehead City and the surrounding region in depth is to drive around the area, which offers many routes and roads that display all of the natural landscape's attractions.
Head north to link with the southernmost portion of the Outer Banks Scenic Byway, a long and magnificent coastal road that is only one of 150 national byways in the country, to see the greatest views in the region.
The byway begins just northeast of Beaufort on NC Highway 12, and from there, visitors can take an interesting diversion via Harkers Island, a coastal hamlet with historic maritime origins, or continue straight north through the Cedar Island National Wildlife Refuge.
Expect to pass over high-rise bridges, beautiful wetlands, and deep maritime forest on this route, all while taking in views of the Pamlico Sound.
Even if the weather is dismal outside, the mix of seawater, local animals, and cool old mansions and dwellings will captivate drivers and passengers alike, providing many photo opportunities without ever leaving the automobile.
While you are going on a road trip, you should be extra careful about the slippery roads. Then you can get the most out of your tour, without having to go through any major struggles.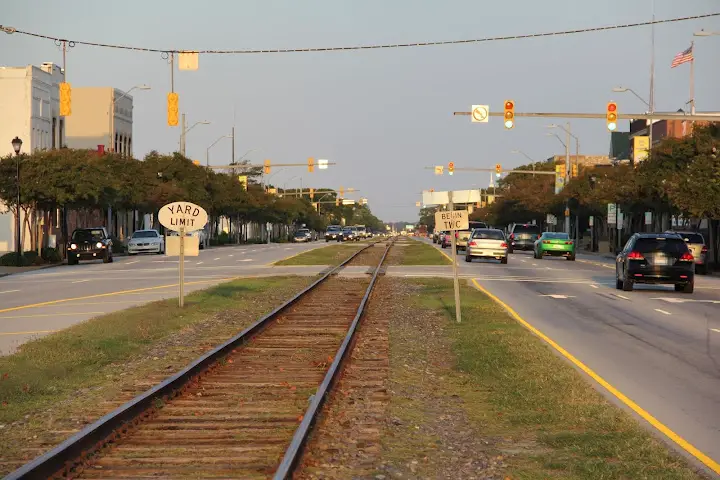 10. Make something unique
Morehead City's artistic energy is contagious, and visitors may tap into their own creative side by visiting one of the many businesses and events that are routinely accessible inside the town borders and beyond.
Morehead City has numerous name-brand and locally owned craft businesses where tourists may stock up on supplies, as well as several locations or destinations where artistic novices can get some tuition and create their own masterpiece.
Wine and Design in Morehead City is a great place to learn how to create a coastal scene while sipping on your favorite alcoholic (or non-alcoholic) beverage, while the North Carolina Maritime Museum in Beaufort hosts workshops and classes for visitors of all ages, including kids' programs and the famous "Build a Boat in a Day" session.
Exploring your creative side in Morehead City is extremely simple, whether you stock up on things to experiment with at your vacation rental property or enroll in a class taught by a local artistic specialist.
A rainy day in bright and busy Morehead City is easily just as entertaining as a sunny day, with educational activities that emphasize the Crystal Coast region's culture as well as pleasant and relaxing ways to spend the time.
Make the most of a rainy afternoon by seeing everything this seaside town has to offer and learn why the fun never stops at the Crystal Coast's vital and lively center.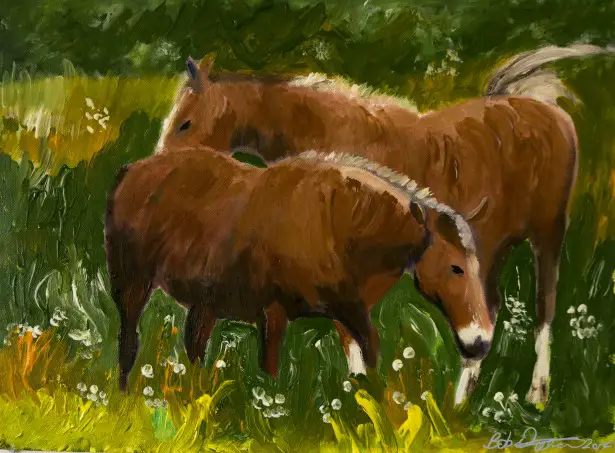 Final words
Now you are aware on what you should do while you are spending a rainy day at the Morehead City. Make sure that you follow all these ideas and pick the best idea for enjoying your day. Then you will never get bored with the time that you are spending at Morehead City.