Hawaii is made up of 137 breathtakingly beautiful islands, and it's still growing! It's no surprise that there's a lot to see and do, which may make organizing a vacation difficult. You could spend a lifetime simply touring the seven inhabited islands and yet only touch the surface.

So, how can you make the most of your seven days in Hawaii? Take a look at this Hawaii itinerary for a week!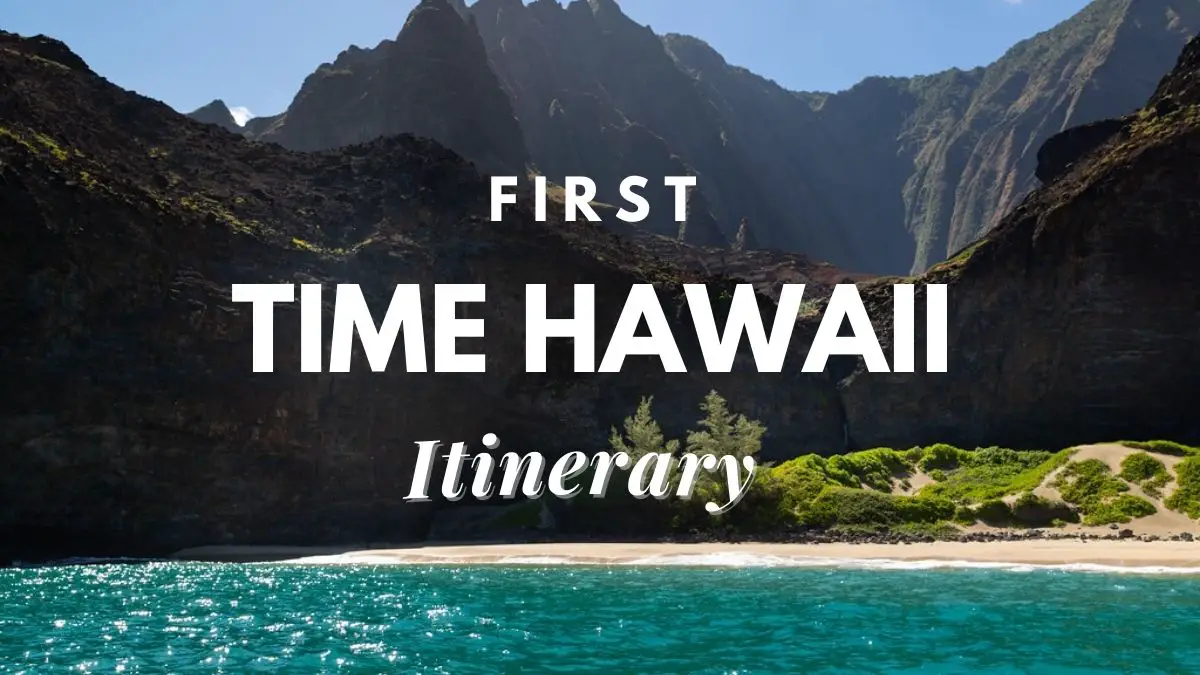 Itinerary for Day 1 in Oahu
There is no better way to spend your first day in Hawaii than by immersing yourself in the culture.
Some of the employees at the Outrigger Reef Waikiki Beach Resort can teach guests how to make lei.
All of the materials are included, so you may build your own lei while learning about its cultural significance to Hawaiians.
Make your way to the Polynesian Cultural Center after that.
The trip that includes the luau and the night performance is a bit pricey, but I strongly suggest it.
The Polynesian Culture Center is a location dedicated only to the preservation of the Polynesian countries' varied traditions and customs.
Six separate "villages" make up the center, each with different presentations and activities to assist visitors learn about their own cultures.
You may enjoy delicious, traditional Hawaiian food at the luau, and you can watch all of the villages join together to display their abilities and customs at the nighttime entertainment.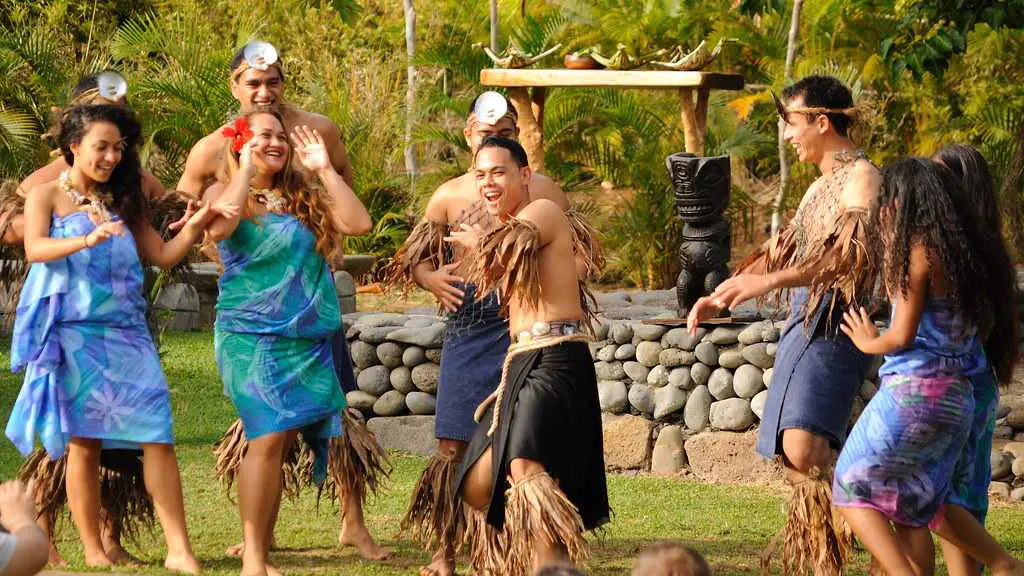 Read: Is Traveling A Hobby? The Ultimate Guide To An Exciting Way Of Life Learn about the Downsides Of Traveling As A Hobby

Itinerary for Day 2 in Oahu
Despite its popularity as a tourist destination, Diamond Head remains a must-see on every Hawaii itinerary.
Despite the history around it, it provides beautiful views of the bright blue ocean and Honolulu's busy metropolis.
Although the trek to the summit of Diamond Head is only 0.8 miles long, it is steep and requires several stairs.
Arrive early in the morning because the parking lot will most certainly fill up after 8 a.m.
If the parking lot is full, you'll have to park lower down and then climb up to the park entrance, adding to your already difficult hike.
If you're a history buff or just a lover of the TV program Hawaii Five-O, pay a visit to King Kamehameha's renowned statue (frequently shown in various scenes of Hawaii Five-O).
Hawaii was founded as a monarchy by King Kamehameha, who is credited with unifying all of the Hawaiian Islands into a single country and putting an end to the strife that had existed between them.
Iolani Palace, the monarch family's royal palace, is located across the street from the monument.
Spend the afternoon resting on the renowned Waikiki beach.
Although it will most certainly be crowded, you should be able to locate a quiet area on the sand to sit and rest.
It's a must-see beach if you're visiting Hawaii for the first time.
If you're feeling very sentimental, try writing something unforgettable on the sand before the sea rises and wipes it away!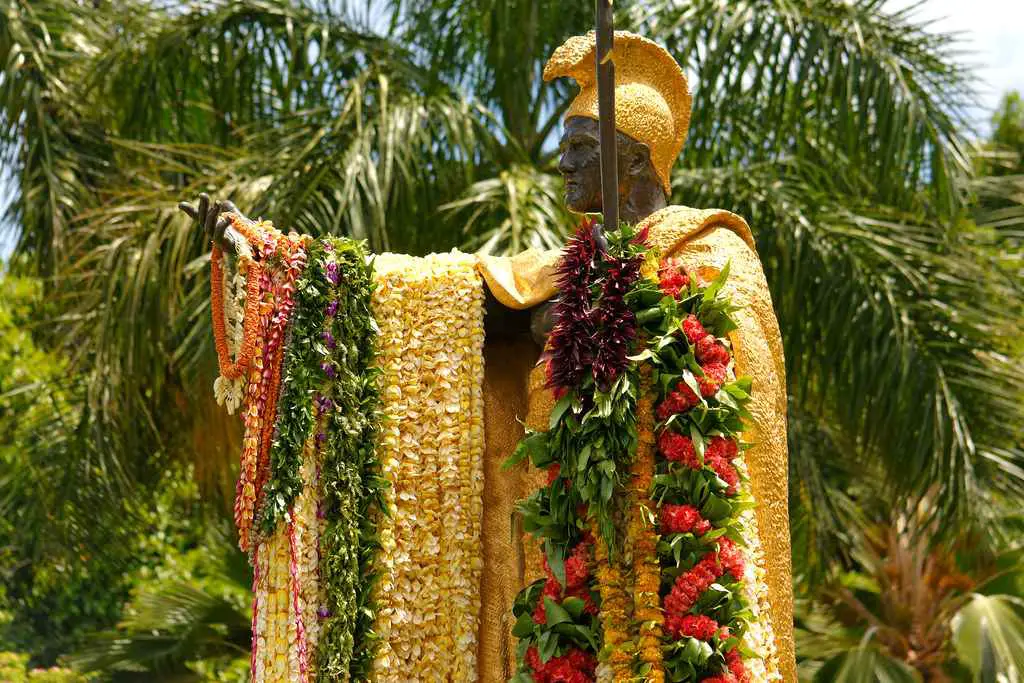 Read: The 19 Best Golf Courses In Hawaii
Itinerary for Day 3 in Oahu
Day 3 of this Hawaii schedule appears to be jam-packed with activities at first appearance, but it is readily doable even at a leisurely pace.
However, because it's another early morning, make sure you get to bed early!
If only for the historical significance, Pearl Harbor is another must-see location on a Hawaii itinerary.
The attack on Pearl Harbor was the catalyst for the United States' entry into World War II, and its historical significance makes it fascinating even to people who aren't particularly interested in history.
A tour of the USS Arizona, the primary attraction at Pearl Harbor, is free but requires a ticket (as they limit the number of entries per day).
Tickets may be reserved in advance, but they are rapidly snapped up.
Don't worry if you weren't able to get a ticket.
Daily, 1,300 walk-up tickets are available.
However, seats are available on a first-come, first-served basis, so arrive early to secure a seat.
If you're particularly interested in history, the USS Bowfin Submarine Museum & Park, the Battleship Missouri Memorial and Pacific Aviation Museum, and guided tours of the USS Missouri are among the major attractions in Pearl Harbor.
Go visit the Dole Plantation if you haven't already.
Dole Plantation is a fantastic destination for people of all ages, even if it doesn't seem thrilling at first.
The estate's garden is home to numerous unusual tropical flora, as well as several educational panels to assist you understand more about the plantation and its history.
If you have good directional abilities and love being lost, you can try to navigate the pineapple, which is one of the world's largest permanent mazes.
When you've had your fill of meandering around the maze, take a ride on the pineapple express train excursion.
There's no better way to unwind after a long day than on the beach.
Instead of Waikiki, travel to Lanikai Beach, which is often recognized as one of Oahu's greatest beaches.
The beautiful white sand beach and infinite blue sea remind you why so many people refer to Hawaii as "paradise.
" While I recommend three days to explore Oahu, you could easily spend months there! But first, let's go to the next island.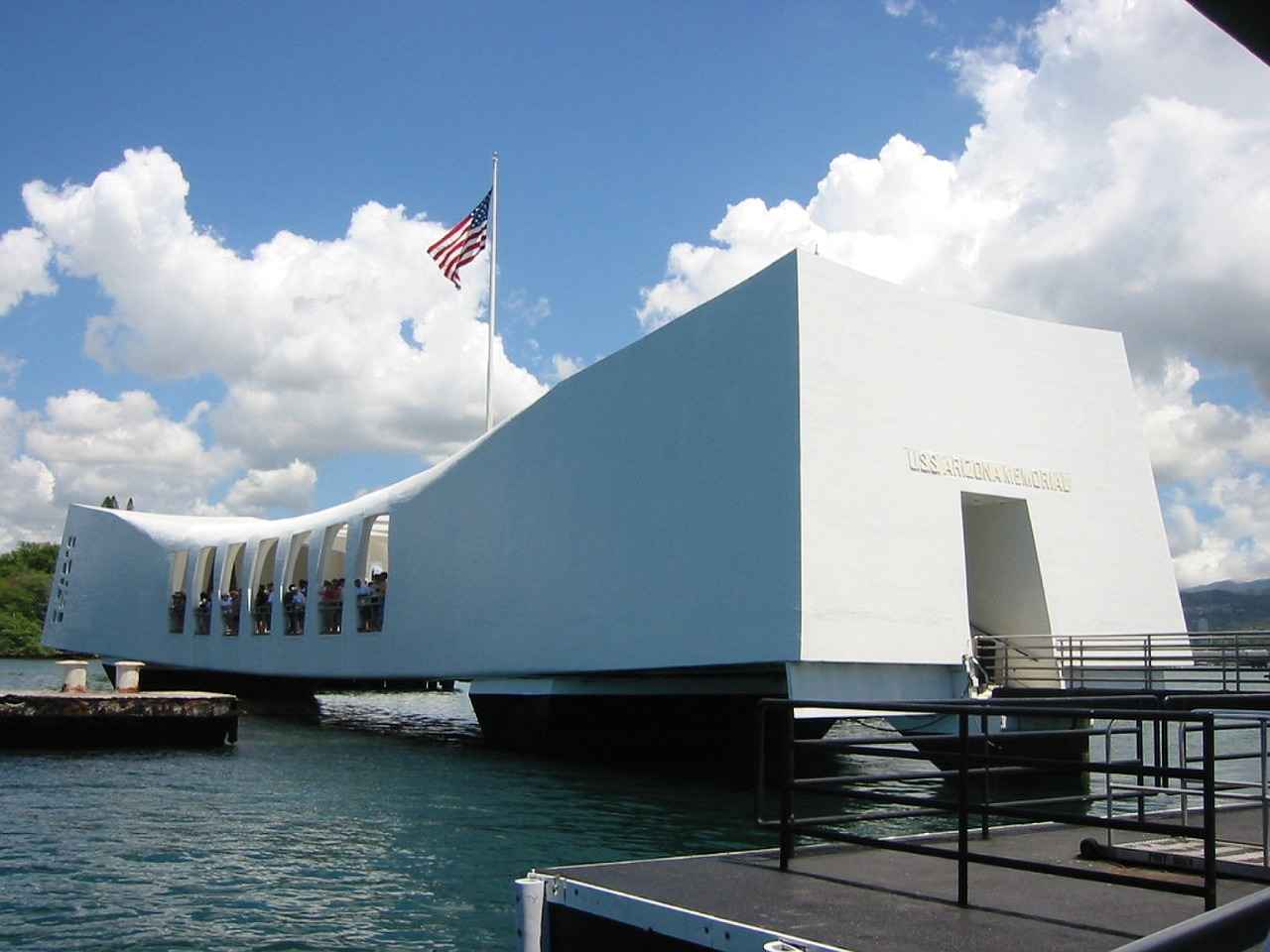 Read: Cheapest Time To Go to Hawaii (Cheap Flights Hotels & Activities)
Day 4 of the Kauai Itinerary
You could easily spend a week on Kauai if you enjoy simply relaxing on a busy beach or going on exciting treks.
Kauai, on the other hand, can be visited in a single day if you want to experience the finest of Hawaii in a week.
Make sure you book an early flight to Kauai with Hawaiian Airlines, and have a rental vehicle reserved and ready to go so you can get started right away.
Waimea Canyon is a must-see if you have some free time before or after the trip.
Unlike some canyons that have a desert feel to them, this one is extremely colorful with its red, brown, and green hues.
Visit one of the viewing spots for a nice perspective from the top of the 3,600-foot-deep canyon, and you could even catch a rainbow over one of the numerous waterfalls.
If you have more time, it's worth staying and learning about Kauai's culture and mythology, as well as hiking the Kalepa Ridge Trail.
Kauai is famed for its Na Pali Coast, which has some of the world's highest sea cliffs.
If nothing else, a trip with the Na Pali Experience will provide you with spectacular views of the towering cliffs.
If the water isn't too rough, most tour organizations will even take you into several of the sea caves.
You can go snorkeling near some of the major reefs at the conclusion of the cruise, and if you're lucky, you could even spot dolphins or sea turtles.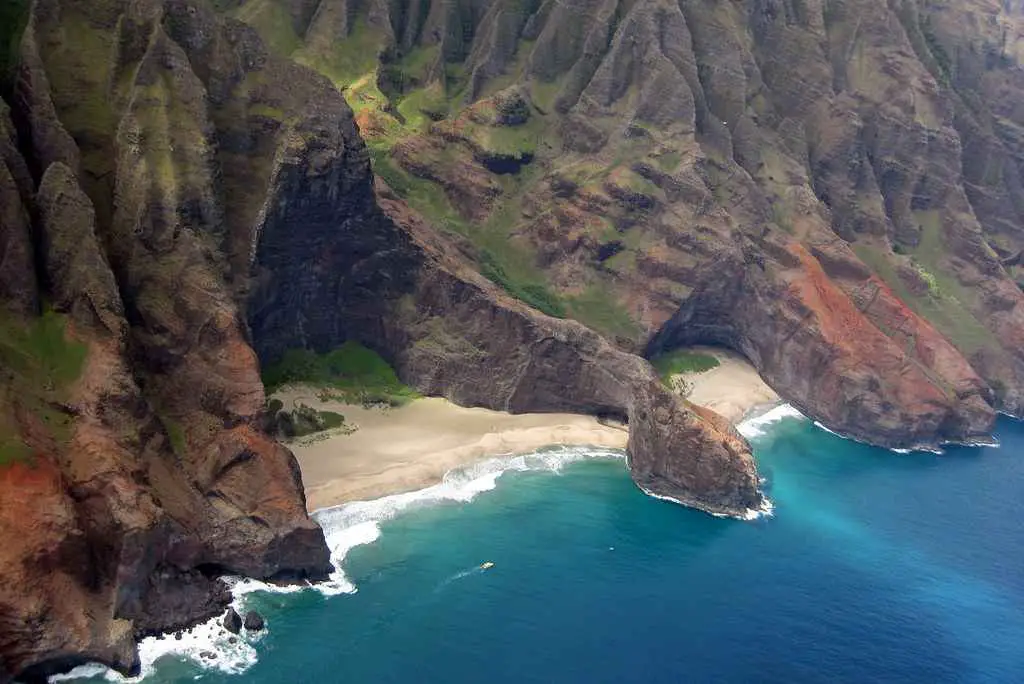 Read: The 19 Best Golf Courses In Hawaii
Day 5 of the Big Island Itinerary
Depending on how severe the seas were on your Na Pali trip, you might want to take a day to relax and recover.
Even those who do not typically get motion sickness felt a little seasick the next day.
Catch a trip to Hawaii's island (commonly referred to as "The Big Island" to avoid confusion with the state of Hawaii) and pick up another rental car near Kona airport in the morning.
Because the Big Island is the largest of the Hawaiian Islands (surprise!), you'll need a car to travel around.
There are several amazing Hawaii tree homes on the Big Island, and you should certainly consider staying in one during your visit.
Consider booking a submarine trip with Atlantis Adventures if you don't get claustrophobic.
Once on board, take a seat in front of one of the submarine's many porthole windows, then sit back and relax while it glides through the ocean's depths.
It reaches depths of around 110 feet and provides views of the diverse sea species that make Hawaii home, as well as some of the shipwrecks that have been discovered nearby.
Proceed to Punalu'u Beach, commonly known as Black Sand Beach, after the trip.
The black hue originates from lava pieces from a neighboring volcano, and it contrasts well with the ocean's gorgeous blue.
Check ahead of time to check if swimming is allowed, as the currents may be extremely strong at times.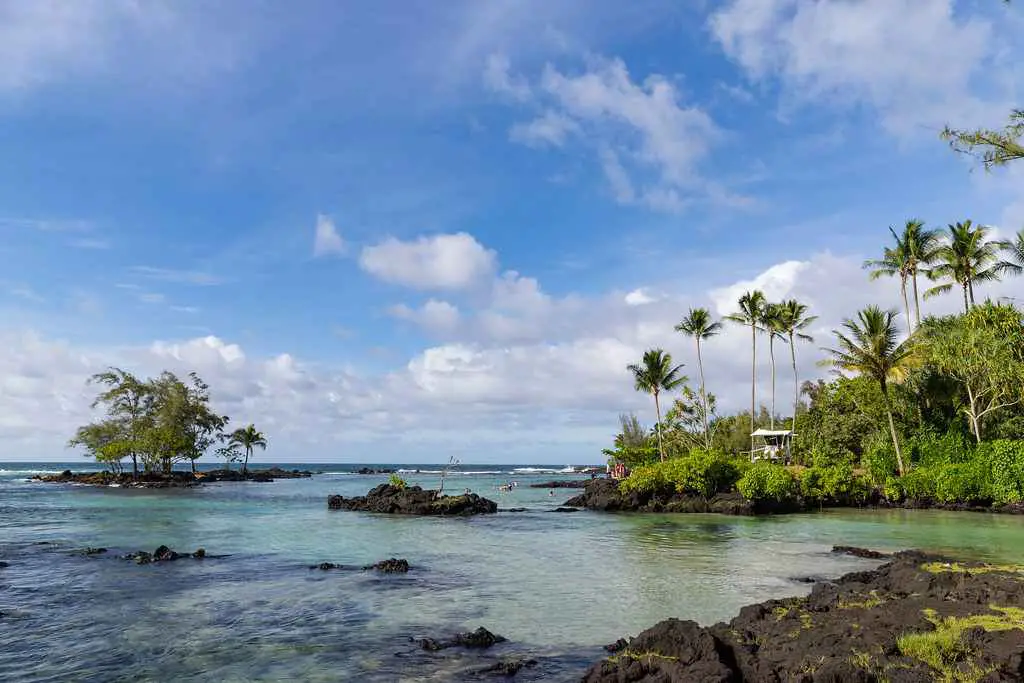 Day 6 of the Big Island Itinerary
If you've never seen a volcano up and personal, a visit to Hawaii Volcanoes National Park is a must.
I just spent an afternoon at the park, but I regret not dedicating a whole day to seeing everything it has to offer.
The Crater Rim Drive Tour and Chain of Craters Road are two of the park's primary self-guided driving excursions.
I recommend doing both if you have the time, since each has its own set of attractions to see.
The Jagger Museum (which overlooks the current eruption within Halema'uma'u crater), strolling through lava tubes (a tunnel formed by streaming lava), and other attractions may be found along the driving excursions.
You can undertake the lengthy trip to witness surface lava if you're feeling brave.
It's a 10-mile round trip trek that includes half a mile of boulder-sized lava rock, so it's not for the faint of heart.
How many individuals, on the other hand, can claim to have seen lava up and personal? Make sure you're prepared if you decide to take on the task.
Bring a full bottle of water and comfortable sneakers.
Bring a heavy-duty flashlight if you plan on going at night (it's extremely fascinating to see the lava lighted up on the slope at night).
The flashlight on your phone will not suffice.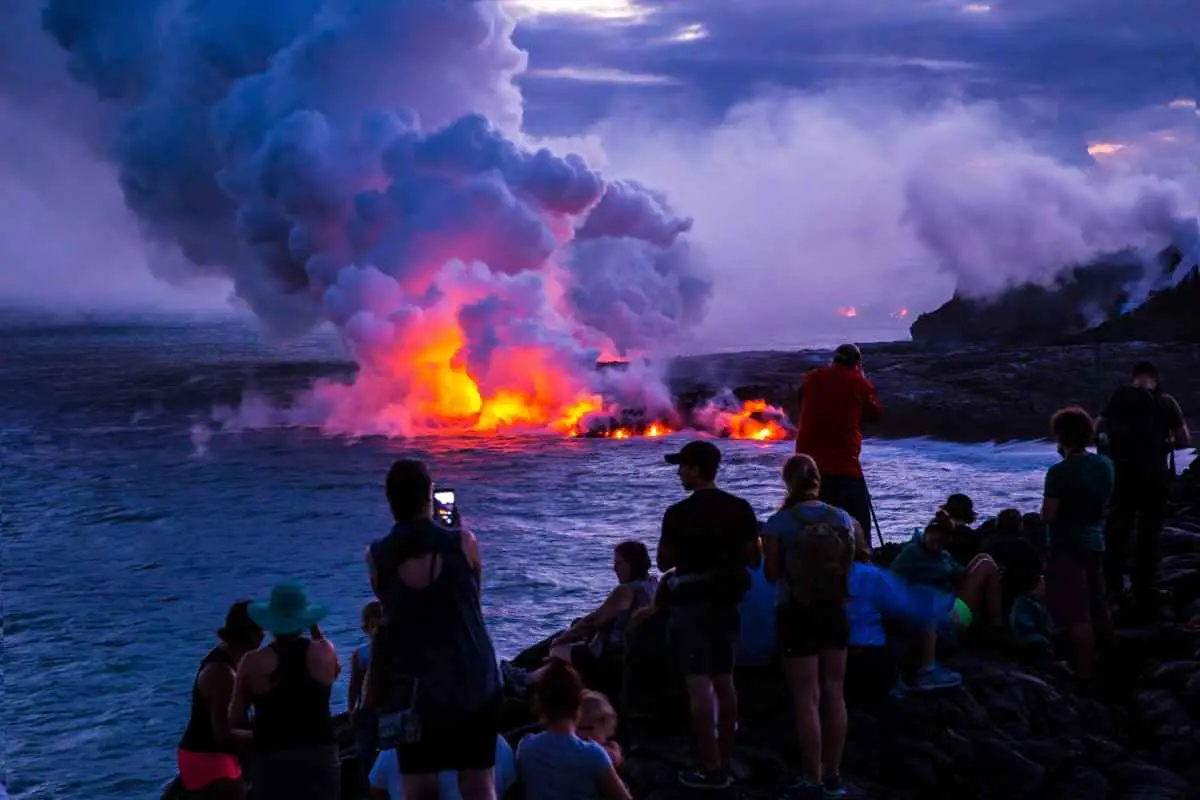 Day 7 of the Big Island Itinerary
Rainbow Falls is well worth a visit, and it's close enough to Hilo that it won't get in the way of your day's activities.
The magnificent waterfall cascades down the edge of a cliff and into a huge crater.
You can view the waterfall from the parking lot by standing at the railing.
Then walk the short route to the top of the waterfall for a look. Make one final trip at the Hawaii Tropical Botanical Gardens before boarding your flight home.
The garden features stunning coastal vistas, an amazing waterfall, and over 2,000 plant types.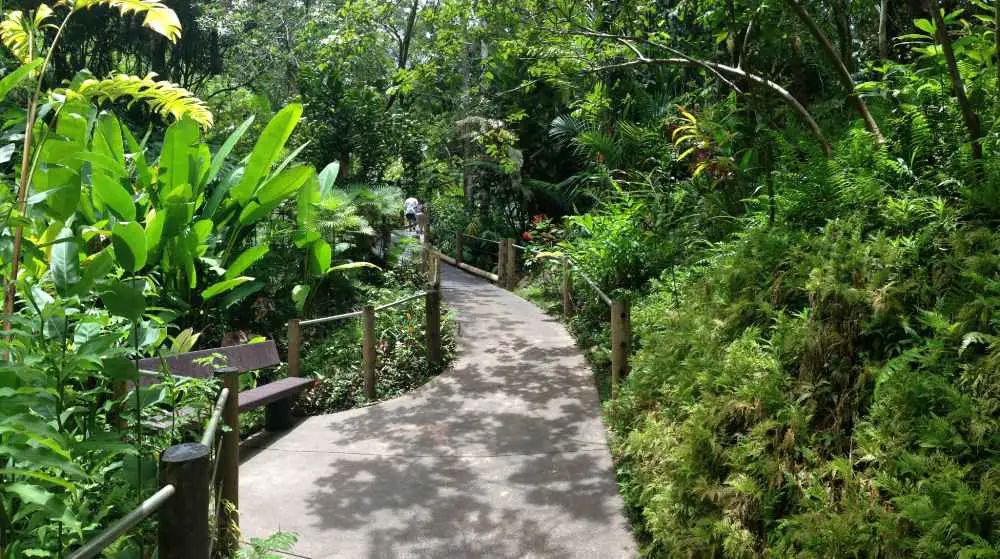 Important tips to keep in mind as you explore Hawaii
Now you know how to spend a week in Hawaii.
However, you should also keep few important tips in mind, especially when you are visiting there for the first time.
Let's take a look at the most important tips that you need to keep in mind.
Hawaii is a secure location. Take this list with a grain of salt; it's not a must-do list. These are suggestions from friendly locals to help you acquire a sense of the culture and become an inquisitive tourist. I wish I'd brought this list with me on my first several trips to Hawaii.
At the Hawaii Vacation Guide, we always recommend travelling with Aloha, and this list will help you make the most of your Hawaii schedule.
Costco is a great place to get pineapples. At $3 per, Costco boasts the cheapest pineapples on the islands.
Hawaii has a high cost of living. If you live in a condo, you can get your goods from Costco. Target and Walmart are the next cheapest options. Safeway is the cheapest grocery shop in town. Check out our guide on finding low-cost foods.
Please don't harm Hawaii's sea turtles, sleeping monk seals, coral, or other animals. Hawaii's wildlife is endangered or threatened, so keep an eye out but don't bother them.
Wear sunscreen that is reef-safe. In January 2021, it will become law. For information on what to purchase and where to get reef-safe sunscreen on the mainland and in Hawaii, read Hawaii Reef-Safe Sunscreen.
Aloha Shirts, not Hawaiian Shirts, are what they're called.
If you bring lava rocks and sand to Hawaii, you will be cursed by Pele.
Don't blare your horn. On the islands, people drive slowly, so mentally prepare yourself to drive with aloha.
Don't leave valuables in your car or on the beach unattended.
lease remove your shoes and leave them at the door. The pile of slippers will be seen (aka, sandals). Place yours on top of the pile.
Try some of the local cuisine. Poke, musubi (rice and spam wrapped in seaweed), malasadas, a meal at a food truck with local grindz, a cup of peaberry Kona coffee, and a visit to McDonald's to view the Hawaii menu
Don't go near the coral reefs. To remain afloat, use a noodle.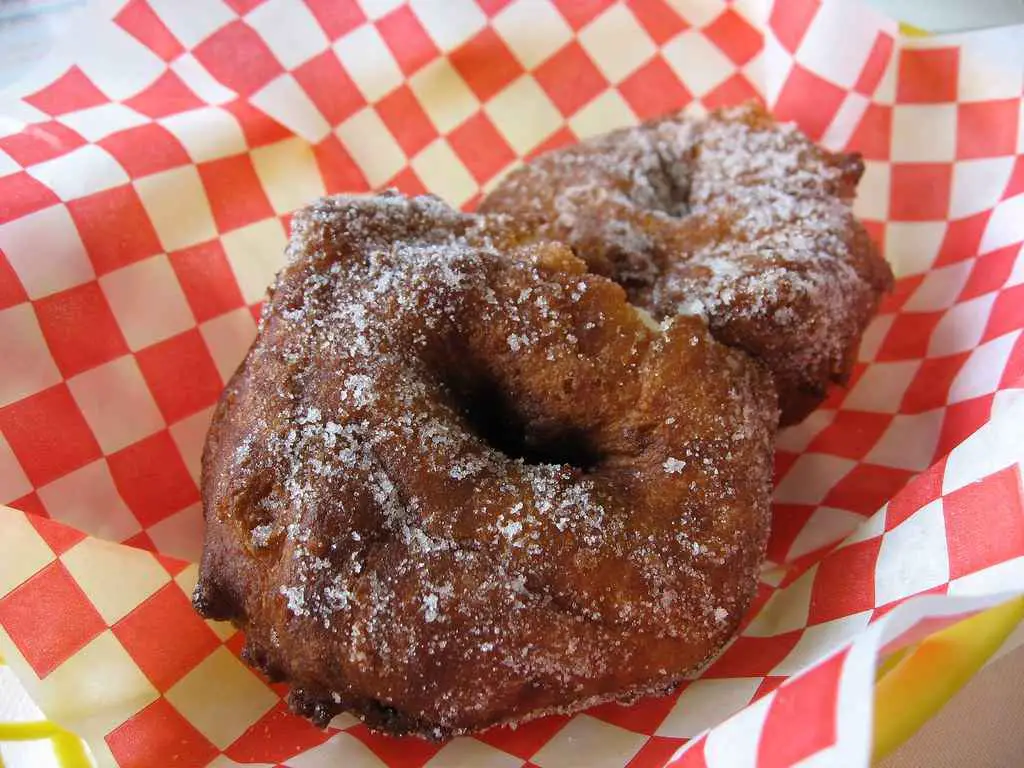 Final Words
By following this itinerary, you can get the most out of time that you are spending in Hawaii. There is no need to worry about following this itinerary and enjoying your time in Hawaii.