The beaches of St. Augustine run from Vilano Beach in the north to Crescent Beach in the south. The Intracoastal Waterway separates the mainland from the barrier islands, which include miles of beautiful shoreline and several public beach leisure and relaxation places.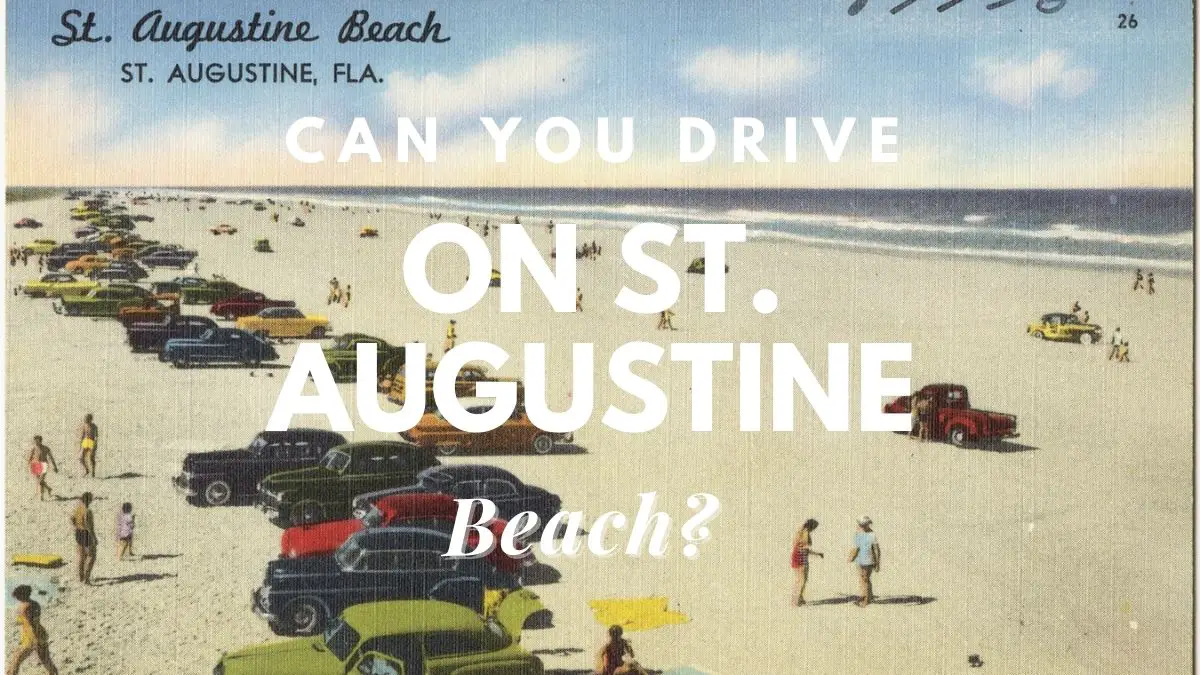 Should you visit the St. Augustine Beach?
Visiting St. Augustine's beaches is typically at the top of the list of things to do in our wonderful city.
The beaches in St Augustine provide a diverse range of experiences, from beautiful State Parks to public beaches just a block or two from eateries.
You may spend the day in Anastasia State Park, which is beautiful and unspool, with no vehicles allowed on the beach, or travel a little farther south to St. Augustine Beach, where automobiles are permitted in specified locations.
When your day at the beach is done, head to A1A, "Beachfront Avenue," to sample some of the best local pubs and eateries.
Beach laws must be followed for safety and to protect natural ecosystems.
Keep in mind that alcohol and glass are not permitted on the beach.
Pets must also be kept on a leash.
Personal watercraft must be launched from boat ramps in the area rather than from the beach.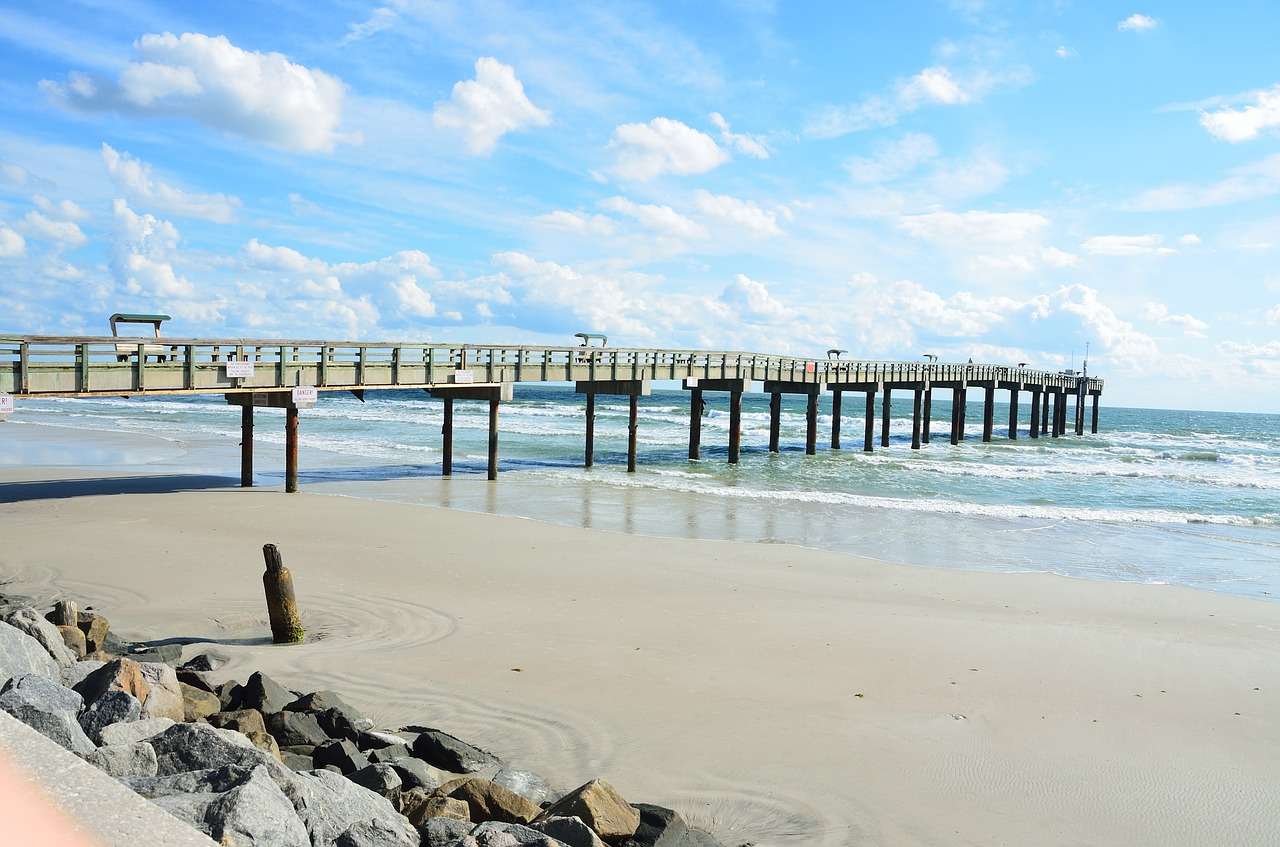 Read: Is Traveling A Hobby? The Ultimate Guide To An Exciting Way Of Life Learn about the Downsides Of Traveling As A Hobby

Can you drive to the St. Augustine Beach?
Yes, in general, it is possible for you to drive to the St. Augustine Beach.
Beach driving vehicles are permitted in specific locations of Vilano Beach, St. Augustine Beach, and Crescent Beach.
However, depending on the weather, sand, or tides, access may be restricted.
This might involve blocking vehicle access ramps or limiting cars to 4-wheel drive exclusively. A ten-mile-per-hour speed limit is tightly maintained, and traffic is controlled.
Vilano, Porpoise Point, A Street, Ocean Trace, Dondanville Rd, Matanzas Ave, Mary St., and Crescent Beach are all places with beach driving and access ramps (Cubbedge Rd).
There is a charge to drive on the beaches from March 1 to September 30.
Through the end of August, toll booths are open every day from 9:00 a.m. to 5:00 p.m., with the exception of weekends in September. The following charges are applicable:
Residents and non-residents pay $10.00 per day, while handicapped and active military pay $5.00.
Annual Passes: $50.00 for residents, $100.00 for non-residents, $40.00 for handicapped.
By providing military ID or a certificate from Veterans Affairs confirming disability status, disabled military personnel are entitled for a free yearly pass.
Additionally, all yearly on-beach driving passes for 2020 have been extended until the summer of 2021.
Please save your sticker if you purchased a 2020 on-beach driving pass, since they cannot be replaced and will necessitate the purchase of a new pass.
Download "Reach the Beach" app before you come
Reach the Beach is a smartphone app developed by St. Johns County that gives users rapid access to beach driving conditions, access and facility locations, lifeguard information, and emergency contact information.
To get the app for free, click the icon below, or contact 904-209-0331 for more information.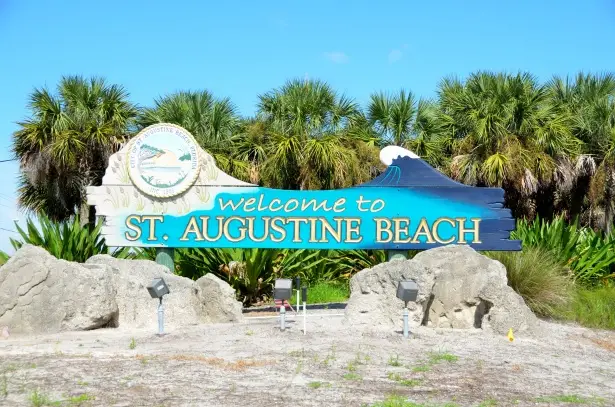 Wheelchair access for the disabled
St. Johns County offers three beach wheelchairs that are particularly built to roll on the sand, allowing everyone in your family to enjoy the beach.
The county will even deliver the chair to you on the beach if you rent it for free. To reserve one of the three available chairs, call the St. Johns County Beach Services Department at (904) 209-0752.
They are distributed based on a first-come, first-served basis.
You have the option of having it delivered (to any beach in St. Johns County) or picking it up at 901 Pope Road, St. Augustine, FL 32080.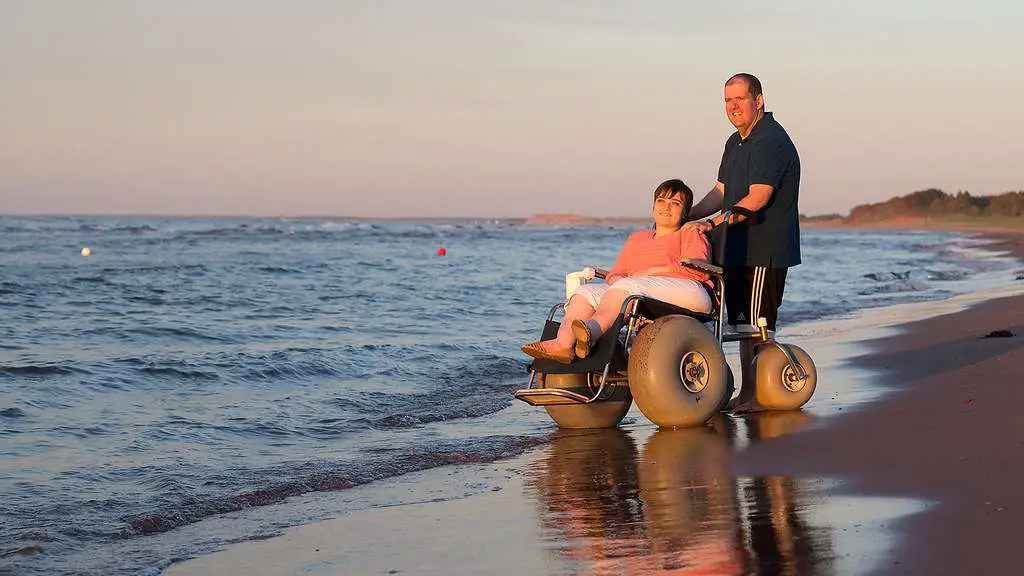 Things to do at St. Augustine Beach
The St. Johns River and Intracoastal Waterway have traditionally been popular for sport fishing, boating, and kayaking, and there are plenty of accommodation and food options.
Let's take a look at some of the most prominent activities that are available for you to do while you are at St. Augustine Beach.
Then you can decide whether it is worth to drive all the way to this beach.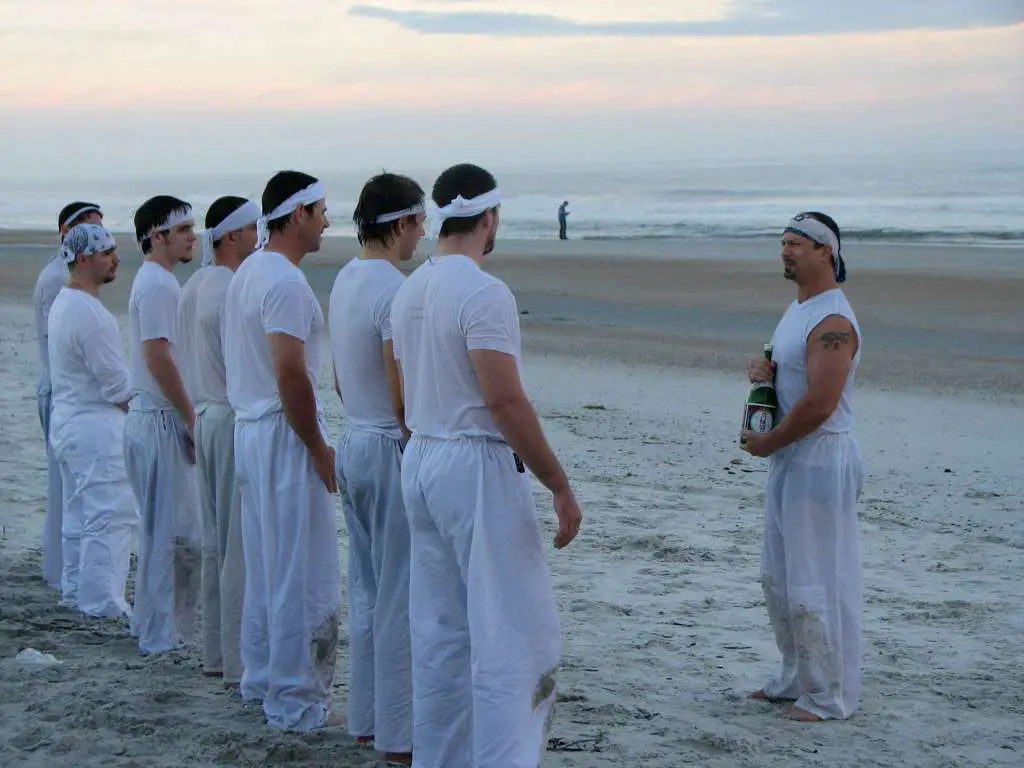 Anastasia State Park
Anastasia State Park, just a few minutes from St. Augustine Beach, is made up of marshes, mangroves, and gorgeous beaches that give outdoor-loving tourists the impression of being further away from society than they are.
Bird-watchers, hikers, and all-around nature enthusiasts flock to Anastasia State Park.
It's where many visitors in the region spend a lot of their time because of its various facilities and accessible location.
More than 1,500 acres make up the park.
There are more than 130 campsites available for people who want to stay a night or two, and kayaks and bicycles may be rented for one or more days.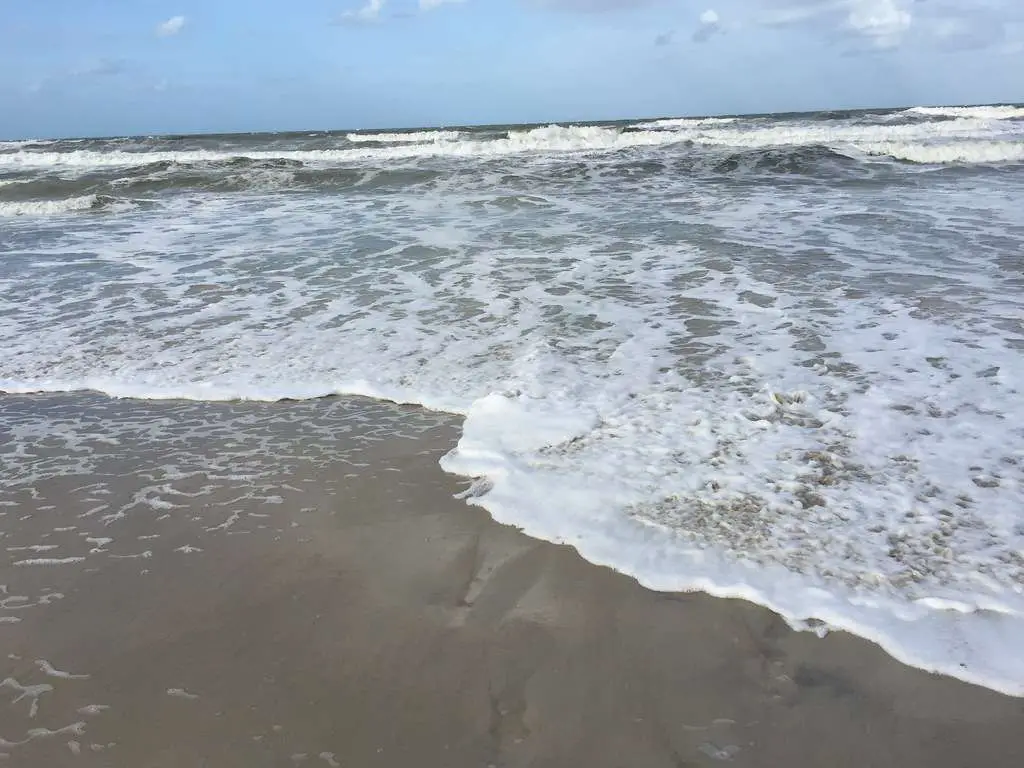 St. Augustine Beach Pier
The St. Augustine Beach Pier is conveniently positioned close to the northern portion of St. Augustine Beach, making it an ideal spot to visit in the late afternoon as the Florida sun sets over the horizon.
The pier is a fantastic spot to relax while taking in the incredible ocean views, or with a nice book and a refreshing drink, since the area is one of the most picturesque in the region.
Bathrooms, showers, and covered seating spaces are available, and there is plenty of reasonably priced city parking nearby.
The city's famous Wednesday morning farmer's market is also within easy walking distance of the pier.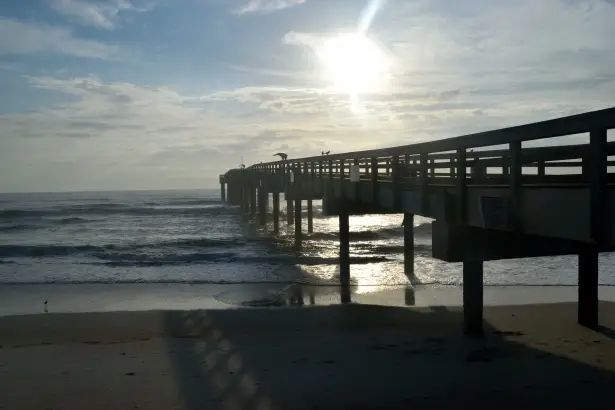 San Marcos Castillo
Castillo de San Marcos, which dates back over three centuries and is located on South Castillo Drive along the western side of Matanzas Bay, is one of the most popular and significant historic sites in the St. Augustine Beach region.
The fort originally housed a small garrison charged with guarding the shoreline when it was built by the Spanish in the 1600s.
It's now a national monument with roughly 20 acres of beautiful land overlooking the canal.
Weapons and historic signs depicting the terrible conditions of life in the castle in the past are among the site's displays.
Actors in historical costumes are frequently seen going about their daily activities in the same way as inhabitants did hundreds of years ago.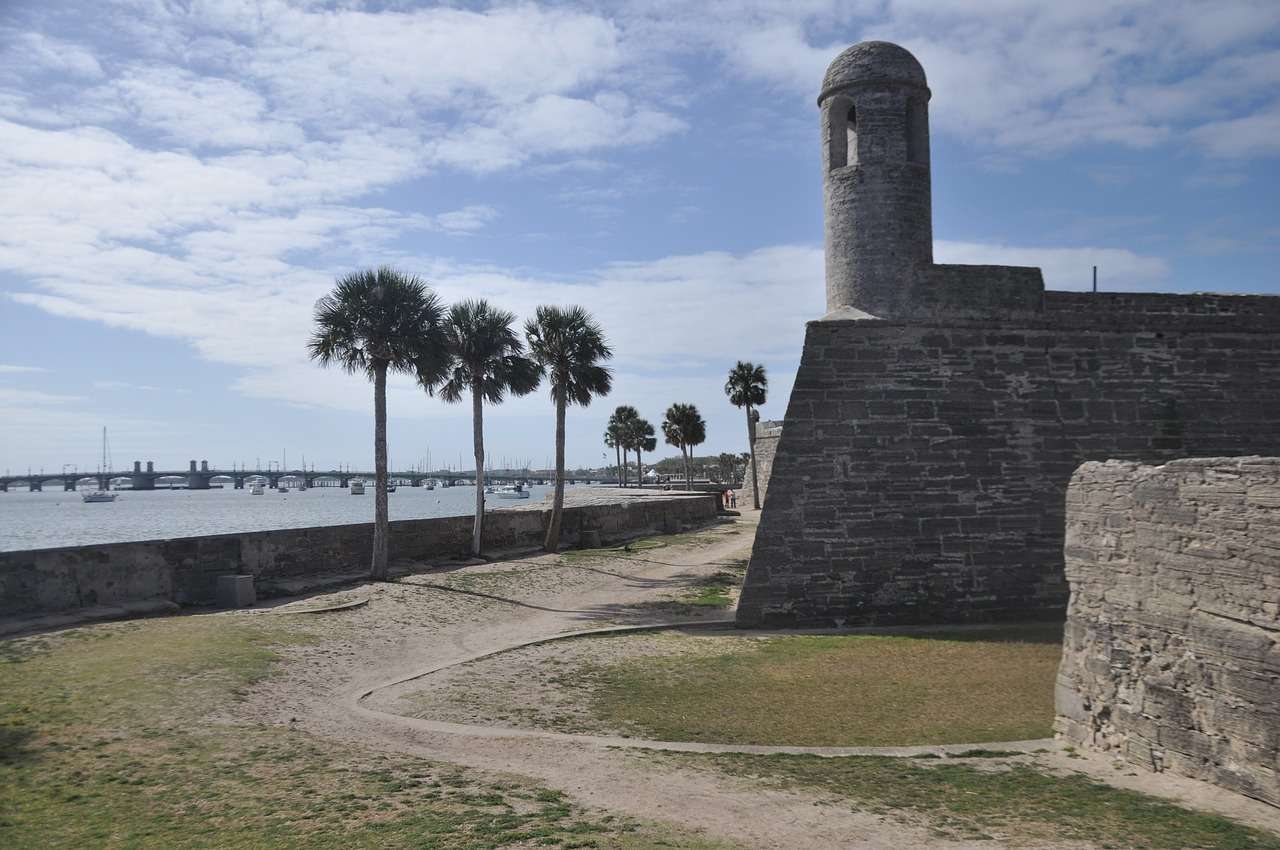 Faver-Dykes State Park
Faver-Dykes State Park, conveniently located near the intersection of Interstate 95 and US Route 1, is about a 20-minute drive from St. Augustine Beach and is along one of the state's most popular canoe trails.
Though the park lacks some of the facilities found in other local parks, this is part of its appeal; it attracts fewer visitors, making it an ideal place for individuals who like to appreciate nature without the crowds.
Popular Park activities include canoeing and kayaking, as well as fishing, camping, hiking, and animal watching.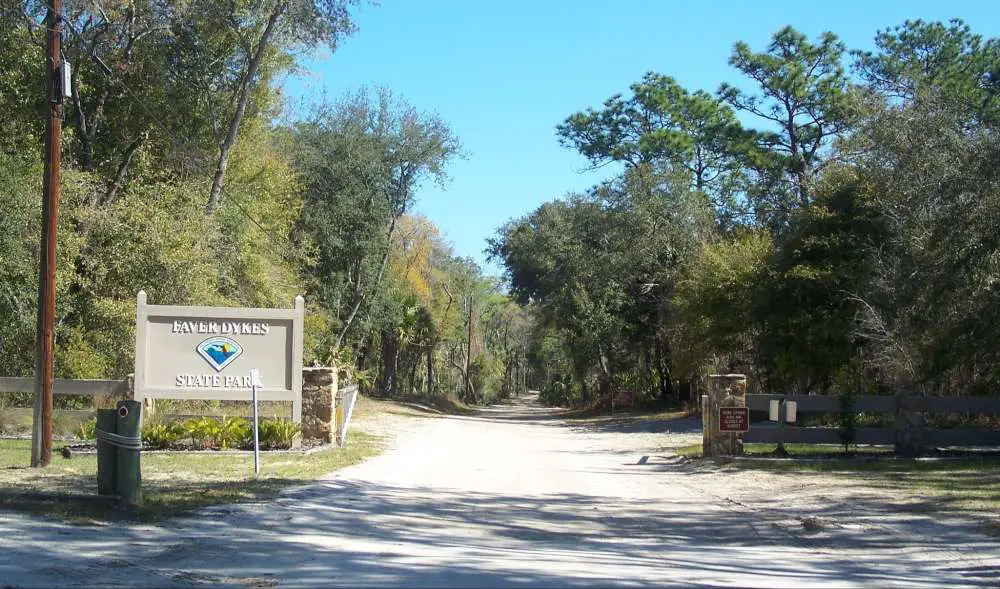 Mini Golf near Fiesta Falls
Traditional golf is one of Florida's top attractions, but it's not always possible for families vacationing with children.
Mini golf, on the other hand, is a lot of fun for people of all ages, and there's no need to worry about wearing the right clothes or following appropriate course etiquette.
The 18-hole course at Fiesta Falls Mini Golf is located next to a hotel that attracts out-of-state tourists.
It has a lot of waterfalls, caverns, and gazebos, so it's both hard and beautiful.
Playing under the lights at night is a great way to unwind after a hard day, and the course is near enough to the beach to enjoy sea breezes all day.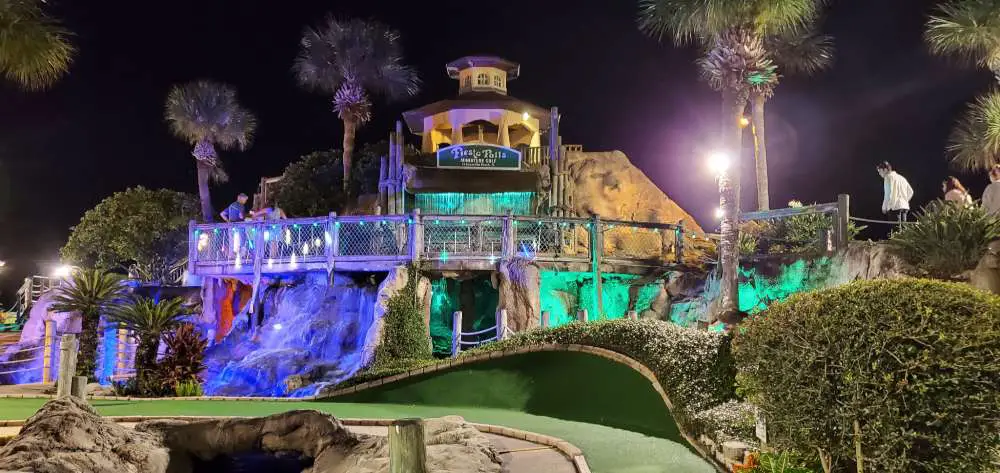 Visit the Mango Mango's Caribbean Grill
Over the last decade, Mango's Caribbean Grill has developed a devoted following.
It's a genuine go-to spot for many residents searching for delicious meals at cheap rates and a laid-back restaurant with a comfortable yet contemporary ambiance.
The restaurant, which is only a short walk from the beach, serves Caribbean and Latin American-inspired dishes with fresh local ingredients, bright tastes, and a laid-back island vibe.
Mango Mango's is noted for its corn cakes and jerk chicken, and it also offers vegan and gluten-free choices for people with dietary needs.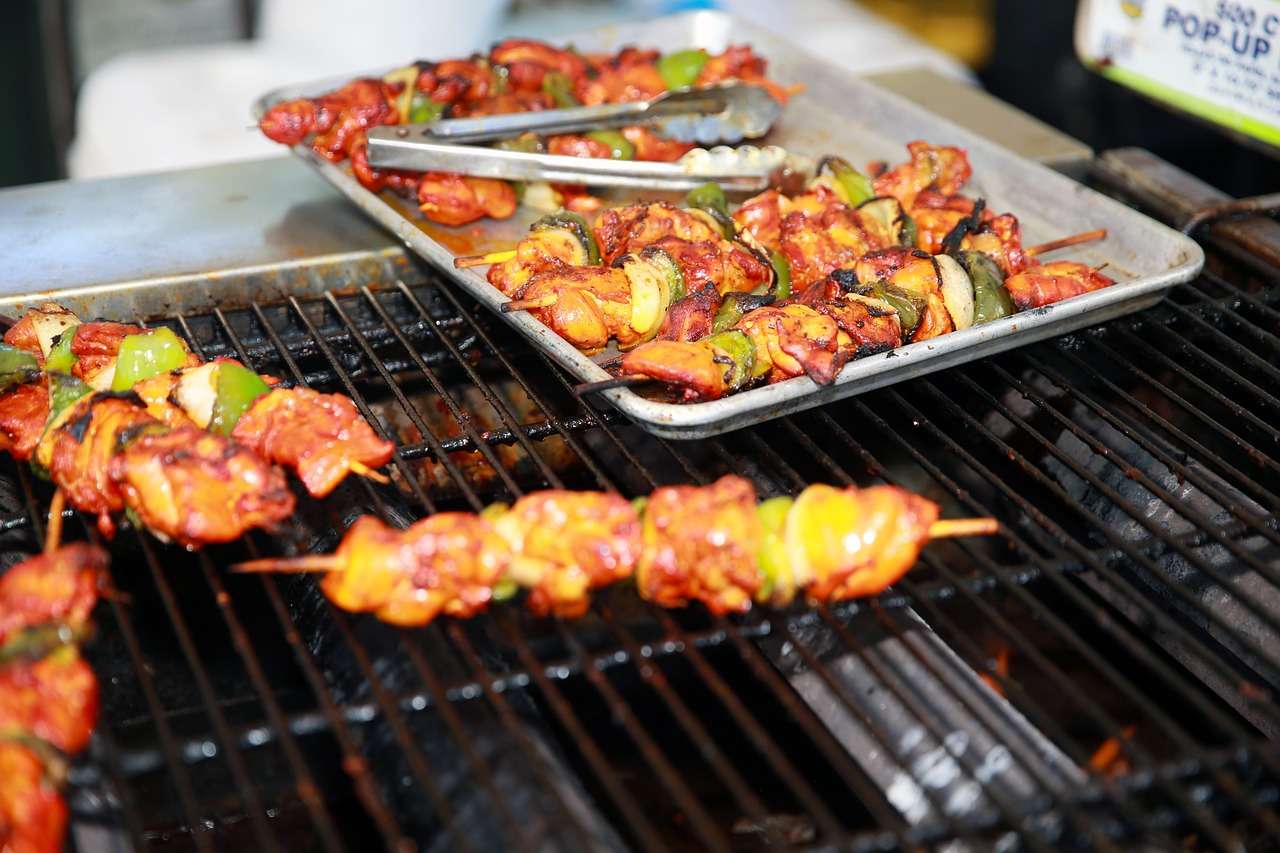 Museum of Pirates and Treasure
Pirates and other criminal individuals used to frequent the seas along Florida's Atlantic and Gulf coasts, rum-running and pillaging coastal communities.
The Pirate and Treasure Museum in St. Augustine is one of the greatest venues to learn about this fascinating and sad chapter of local history.
The museum, which is located on South Castillo Drive in St. Augustine, provides visitors with a fascinating and often terrifying look into the lives and tales of some of the region's most famous pirates and treasure hunters.
Artifacts, historical papers, and weaponry, as well as multimedia displays, are among the museum's permanent exhibitions.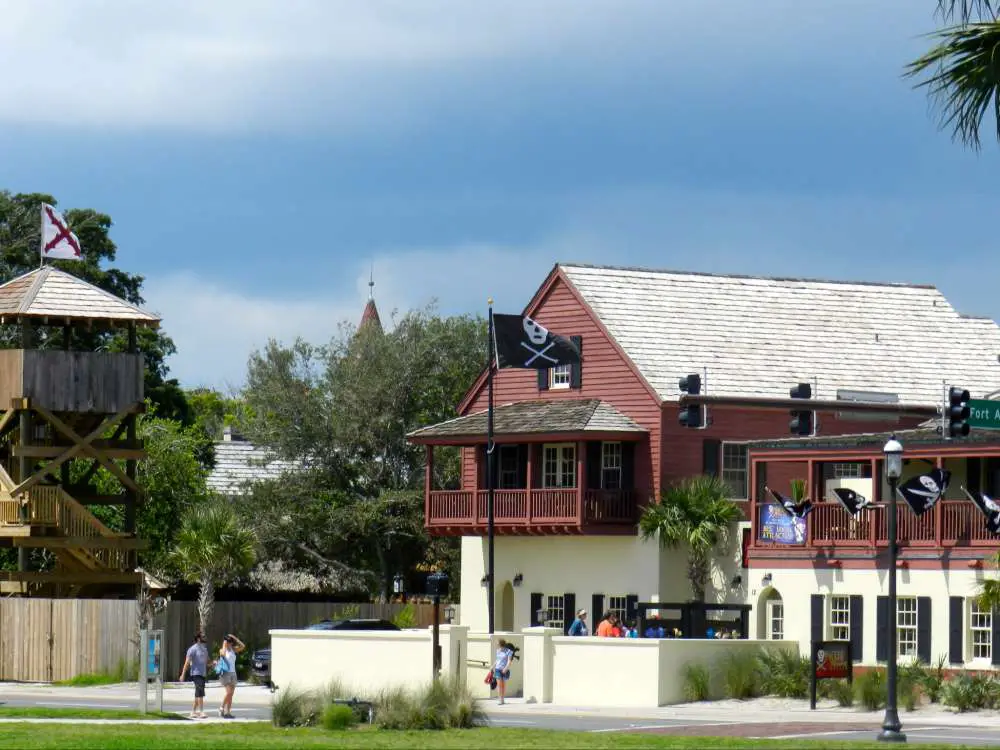 The Lightner Museum
The Lightner Museum is situated in a historic hotel on King Street in St. Augustine that was erected in the 1880s and is now listed on the National Register of Historic Places.
The structure was designed in the Spanish Revival style and features a peaceful courtyard with palm trees, ponds, and a bridge.
The museum's displays include a wide range of themes, including local history and culture, as well as music, science, and Victorian art.
Most prior museum visitors thought the entry price was acceptable, however popular shows showcasing works by famous painters such as Degas cost a few dollars extra.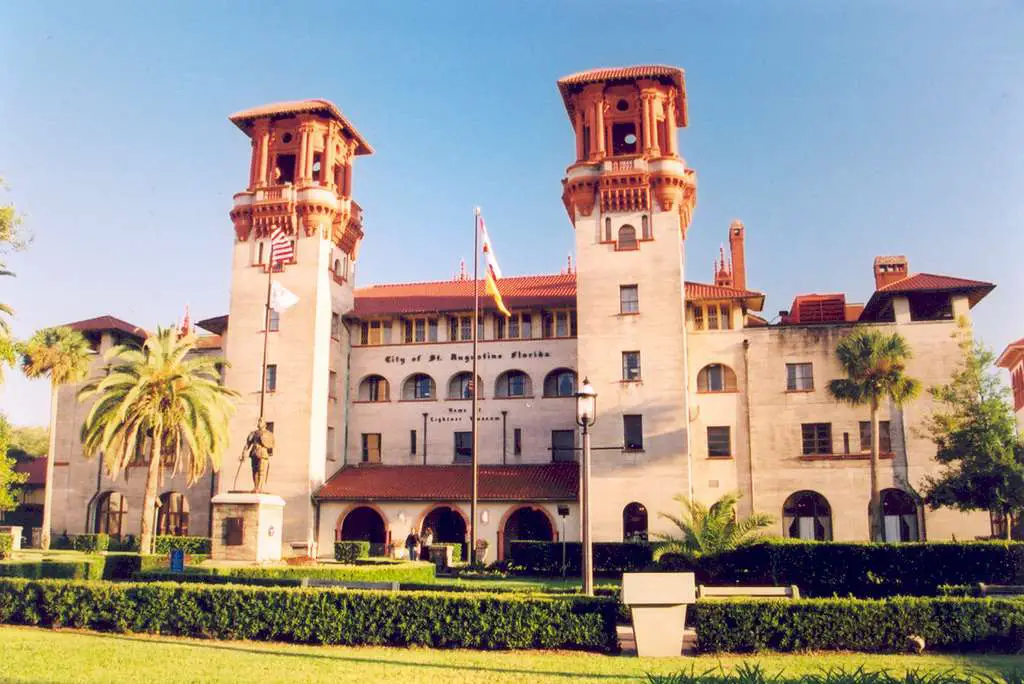 Old City St. Augustine
Outside of the area, few people realize that the shoreline around St. Augustine is some of the country's oldest continuously populated territory.
Old City St. Augustine is known for its charming streets, ancient buildings, and fashionable cafés and boutiques, making it a favorite destination for history buffs and those who prefer self-guided excursions to scheduled tours.
It's feasible to compile a list of good sites within a few blocks of one another with a little web study.
Many visitors linger in Old City for longer than they expected.
There are a number of tour choices available for individuals who would prefer to be shown around by a knowledgeable local.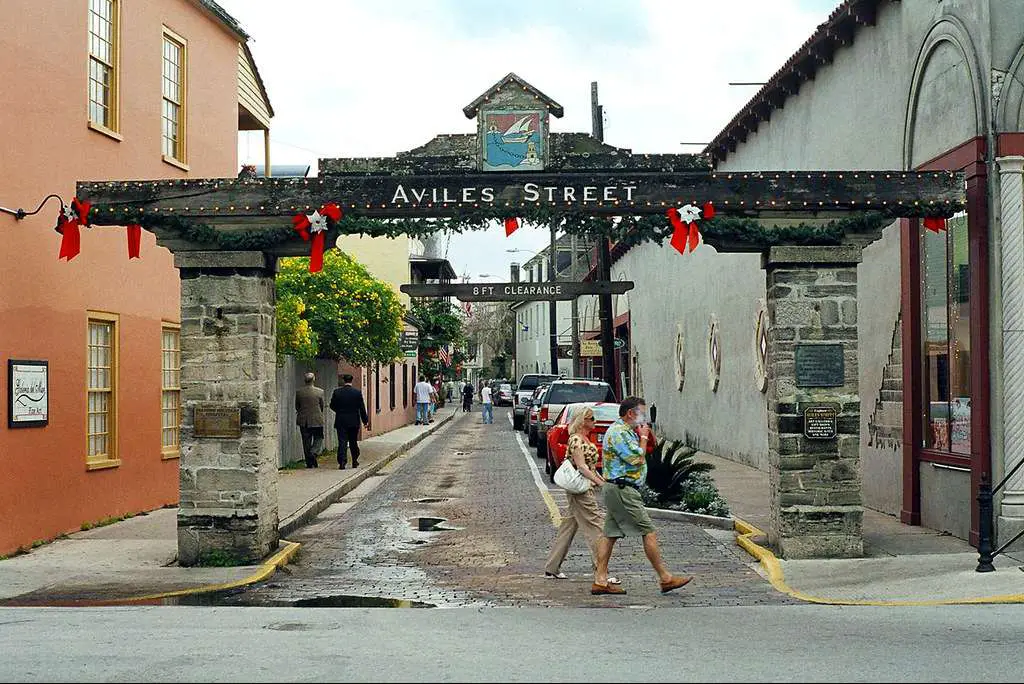 The World Golf Hall of Fame
During the fall, winter, and spring months, golfers from all over the country travel to Florida to enjoy the abundance of courses and great weather.
A visit to the World Golf Hall of Fame is a must for many people.
The complex, which is located just northwest of downtown St. Augustine at the World Golf Village, features tens of thousands of square feet of permanent displays dedicated to the history of golf both globally and in Florida.
The exhibits in the Hall of Fame showcase historic artifacts from some of golf's most famous events, as well as the progression of the game over time and the achievements made by women players.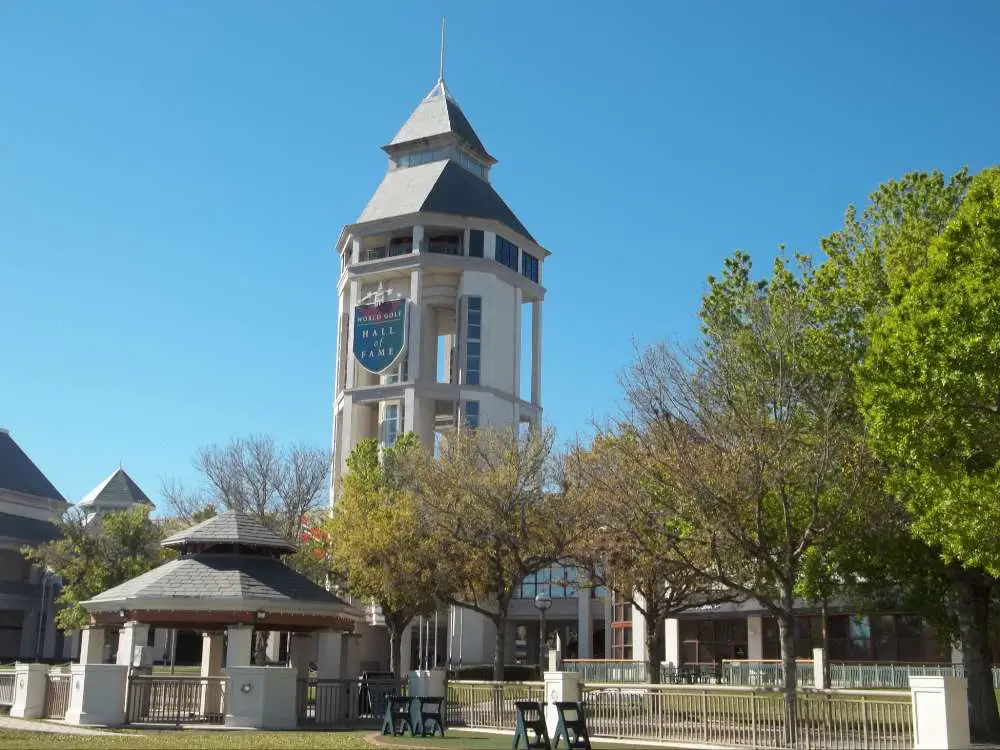 Fort Matanzas National Monument
The Spanish erected Fort Matanzas in 1742 to safeguard the river that runs through St. Augustine.
During the time when Spain was exercising colonial control, the oceans and territory around St. Augustine were Spanish possessions.
Fort Matanzas, in addition to Castillo de San Marcos, was crucial in defending their foreign holdings.
The fort is now a national monument with over 100 acres of land and has officer and soldier quarters, magazines, walls, and even historic canons.
The grounds of the monument are connected by easy-to-walk walkways and plenty of historic markers that describe what you're viewing; it's also usual to observe a variety of species.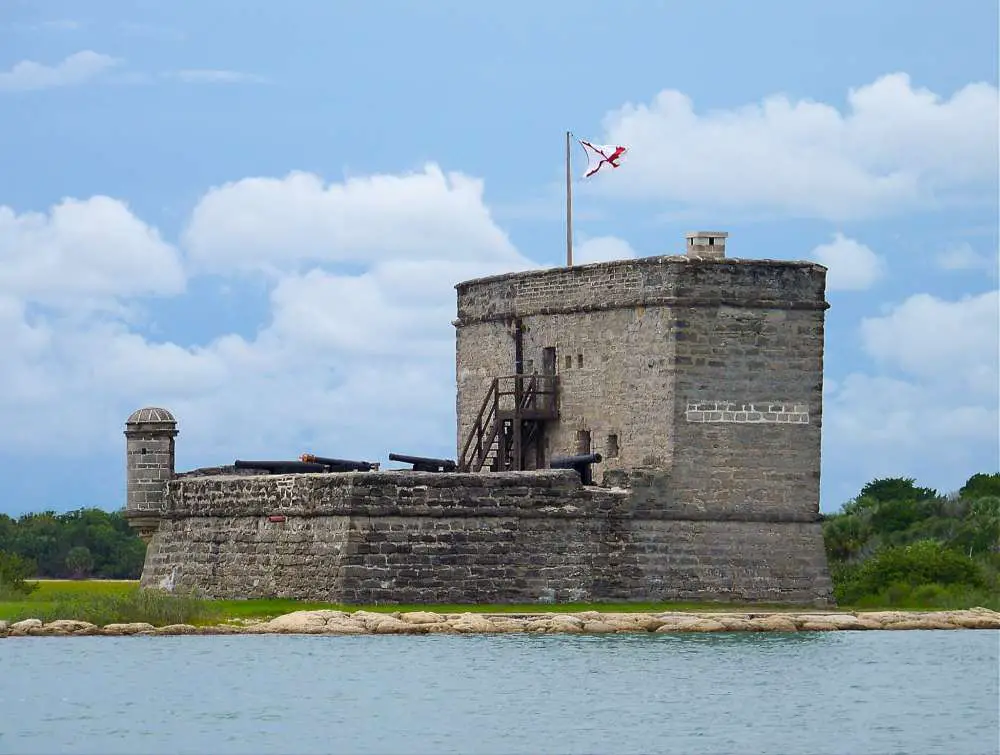 Final words
St. Augustine is a city of about 7,000 people located along the northern section of Florida's Atlantic coast, between Jacksonville to the north and Daytona Beach to the south. It is noted for its magnificent beaches and mainly untouched natural regions.
While many visitors choose to relax and soak up the Florida sun, others prefer to hit the road. Day excursions to the cities indicated above are popular, and a number of state and national parks, as well as historic sites, are nearby. By taking a look at these attractions, you will be convinced by the fact that St. Augustine Beach is one of the best beaches available to visit. Hence, you can think about driving here in the upcoming vacation, without thinking twice.