Are you looking forward to taking a break from your busy schedule? Then you can think about visiting Emerald Isle Beach. It is among the most prominent beaches in North Carolina for you to have a great time with loved ones. The time you spend at this beach will never be forgotten as well. However, pet owners often wonder whether this is a dog friendly beach or not. Let's quickly go through facts and see whether it is a dog friendly beach.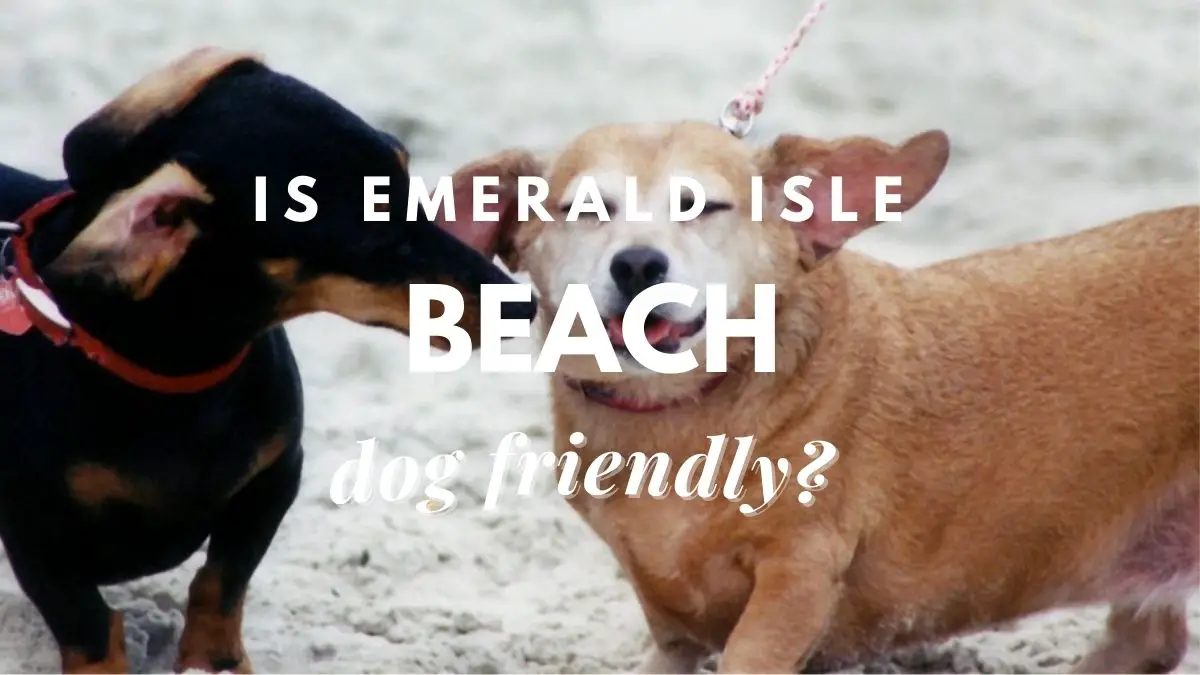 Is Emerald Isle Beach a dog friendly one?
Yes, Emerald Isle Beach is dog friendly. You can go to the E.I. web site at emeraldisle-nc.org to check out the ordinance.
Basically, it says to keep your dog on a leash at all times and to clean up after him/her. Do check to see if the rental you have is dog friendly as some are but some are not.
Then you can end up with discovering the best option available for consideration out there.
Imagine digging your paws into the soft sand. Your fur is being blown by a nice seaside wind. On your face, the warmth of the Carolina sun.
As you watch the waves smash down the coastline, the salty sea air fills your nose.
Refrain from chasing the seagulls and crabs and instead relax and enjoy the sun, sand, and waves that surround you.
Whether you're a person or a dog, life is a beach at Emerald Isle, North Carolina.
This one is especially for you, dearest doggies, because we've done a lot of Sun-Surf Realty blog articles by and for the people. Tell your puppies, and then tell the rest of the pack.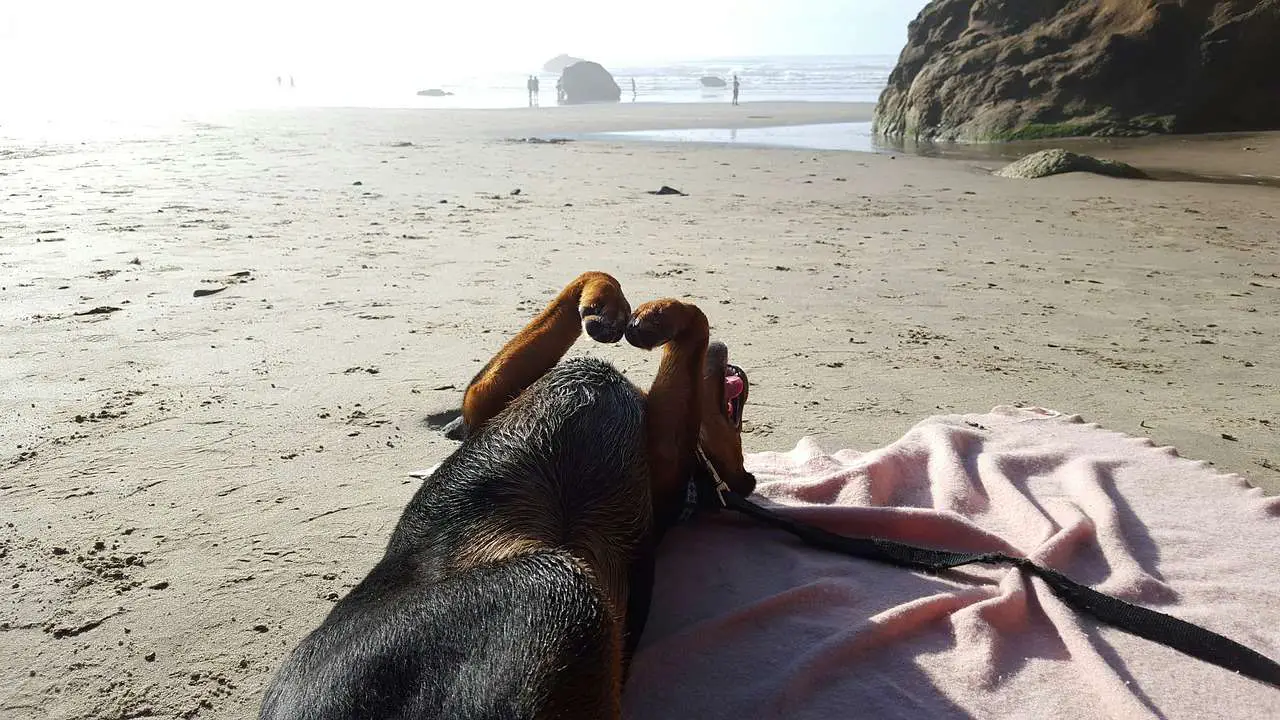 Read: Is Traveling A Hobby? The Ultimate Guide To An Exciting Way Of Life Learn about the Downsides Of Traveling As A Hobby

Exploring Emerald Isle Beach with your dog
Emerald Isle is a pet-friendly beach location, as your family may have previously informed you, and a favorite option among families for everything it has to offer for both two-legged and four-legged relatives.
With immaculate sands, dazzling crystal-clear seas, and freedom to run and wander as far as the eye can see, the Emerald Isle beaches are stunning.
Get your toes wet in the Atlantic, play fetch along the coastline, catch a frisbee, hike the Crystal Coast, promenade the sand, and see at least one Carolina sunrise and sunset while you're here.
To make sure you know what you can and can't do, have your owner read up on the Town of Emerald Isle's pet ordinances and beach restrictions.
When it comes to the regular leash and pooper scooper rules, it's quite standard.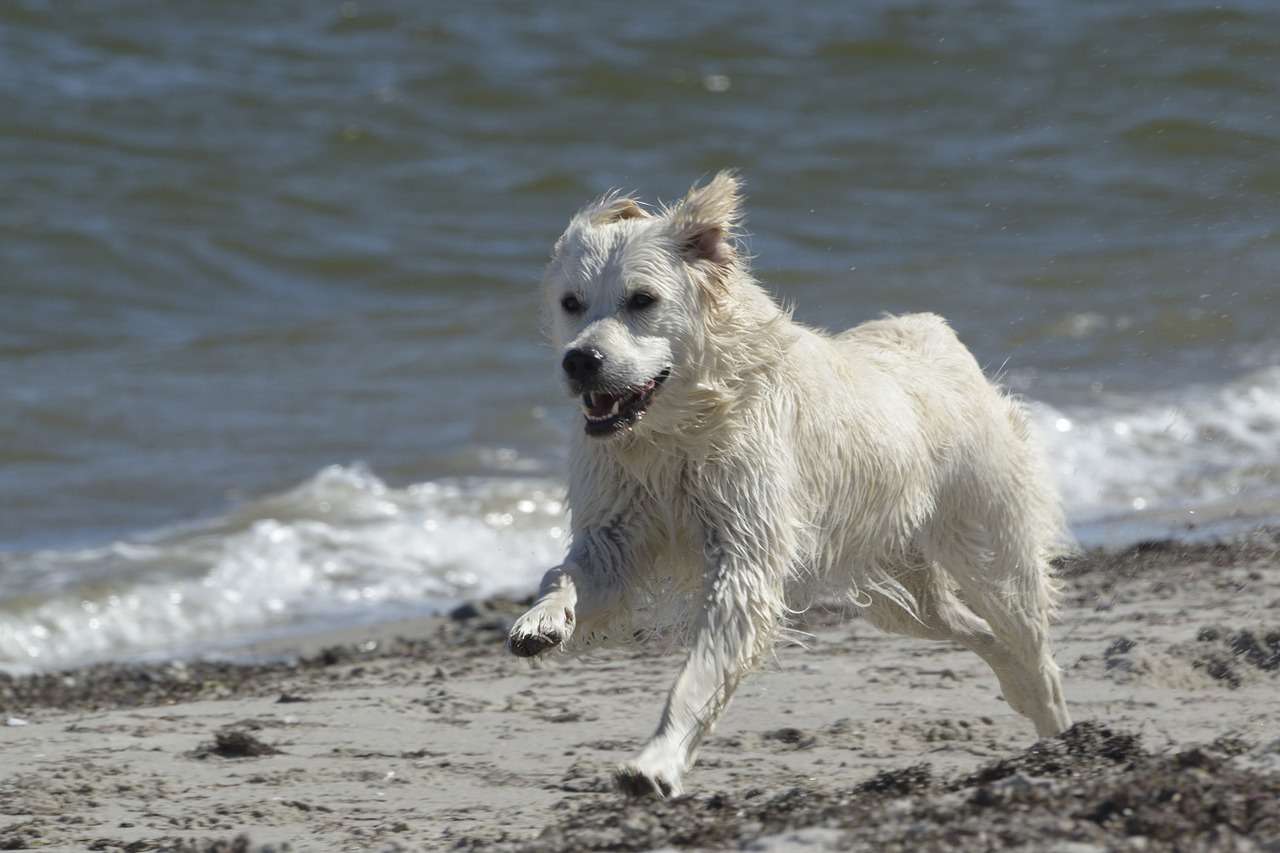 What else should you see and do while you're here?
For a historic experience with beach access, views of the Fort, and plenty of people-watching, we adore Fort Macon State Park.
Here's all you need to know about the Pet Regulations at Fort Macon State Park.
Fort Macon was selected NC State Park of the Year, did you know? That was the case. More information on Fort Macon may be found here.
We also enjoy the North Carolina Aquarium in Pine Knoll Shores, but you can't enter the aquarium unless you're a service dog.
However, it is still worthwhile for you to travel! The Theodore Roosevelt Nature Area and Trail is a fantastic way for you and your family to enjoy the scenery while exploring the aquarium's outside grounds.
You are welcome to stroll the trails with them as long as you stay leashed. It is strongly suggested!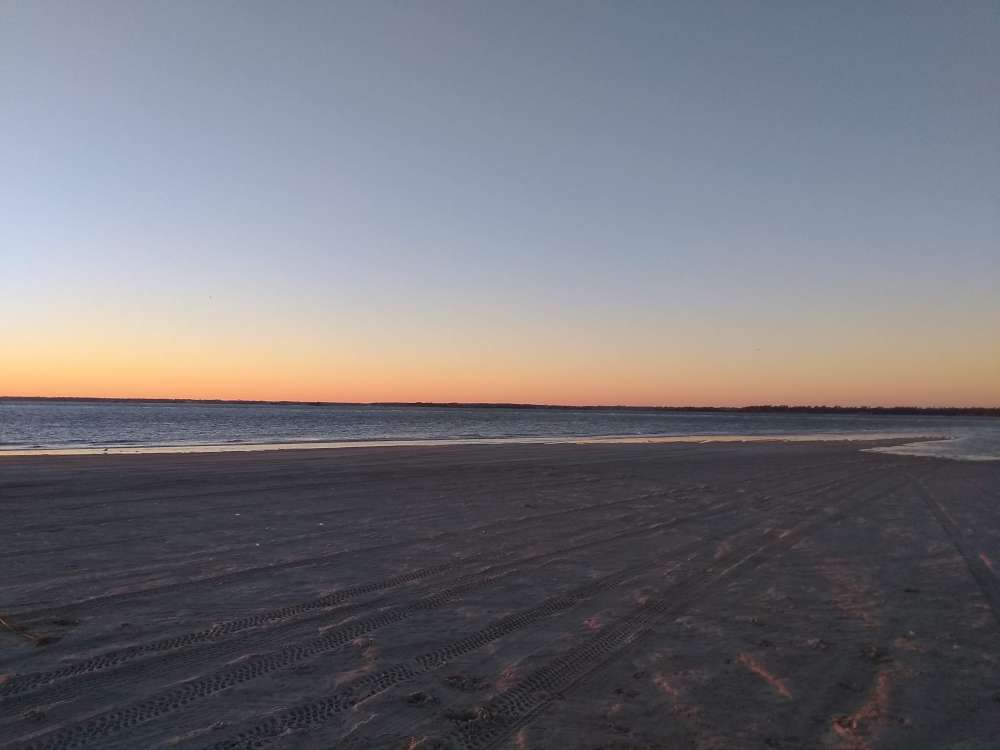 Dog-Friendly Vacation Rentals on Emerald Isle
Don't assume that just because you're a dog, you won't have any alternatives for living directly on the beach in Emerald Isle.
Sun-Surf Realty provides a large selection of pet-friendly beach vacation rentals in a number of locations, all of which have all of the facilities you and your family require.
Your owner can personalize your stay by including amenities that blend the conveniences of home with the joys of a vacation—all in one location.
Take advantage of everything we have to offer by snuggling up with the family indoors in between your time at the beach, sleeping in air conditioned comfort or with the windows open and the sea breeze softly drifting in.
We think you'll agree that it's just right. We're hoping for a four-paw rating!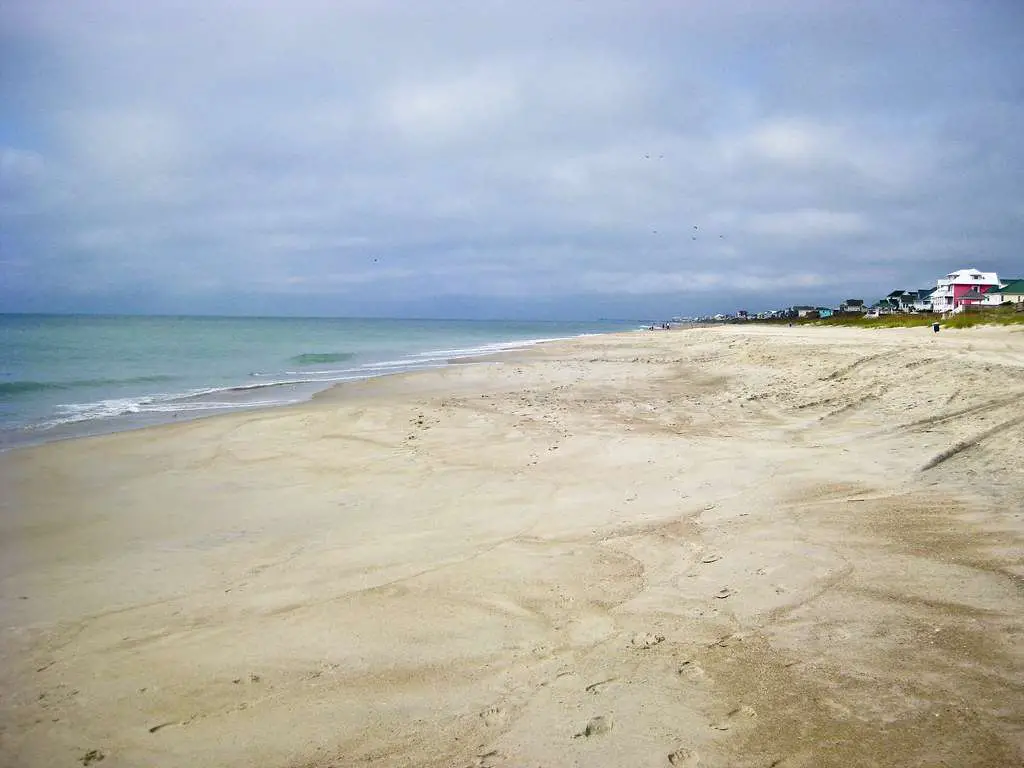 How to get the best experience as you spend your vacation in Emerald Isle Beach
Vacations are usually more enjoyable when you can bring the entire family along, including the animal members of the family who are frequently left behind.
When you consider the logistics of locating a pet-friendly hotel, packing their necessities, getting them from the homestead to the vacation rental, and caring for them while you attempt to relax, taking a pet on vacation might seem daunting.
But it just appears to be difficult. We've compiled a list of the finest pet-friendly tips, techniques, and vacation homes on the Emerald Isle so that taking a pet along for the ride won't stop you from having a great time!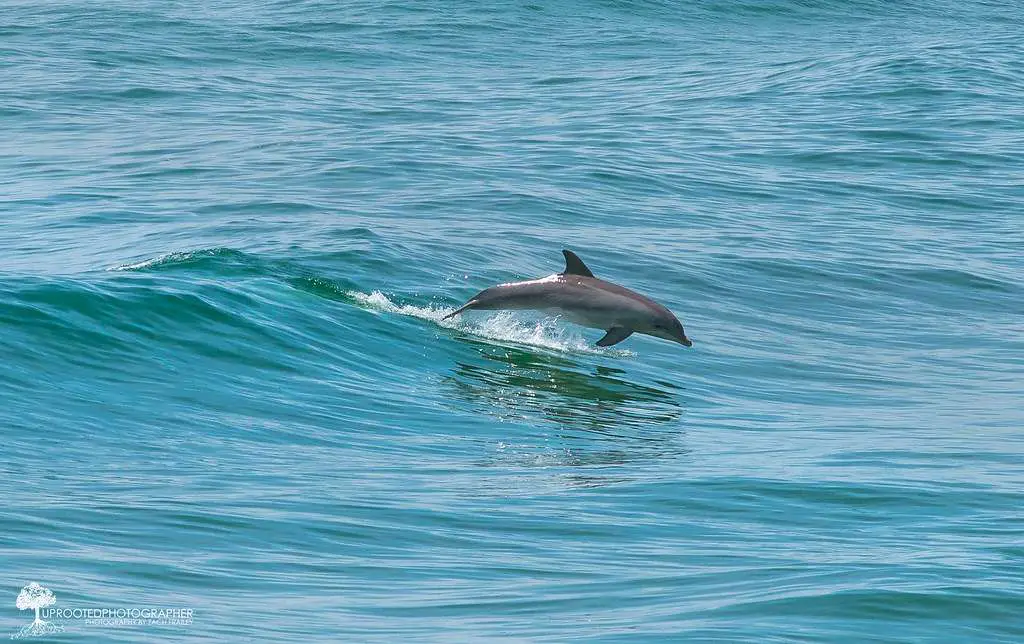 A Place to Call Home
Many people are hesitant to take a vacation since it involves leaving their dogs at home, but what they don't understand is that there are lots of vacation rentals right on the lake that welcome these vital family members!
Sun-Surf Realty offers a great selection of pet-friendly rentals available. You can search all of our excellent properties for your pet-friendly holiday on our website.
Take everything needed by your pet
Traveling with your pet may be a lot of fun but remembering everything you need to pack as well as everything your pet will need to be happy on vacation can be stressful, so we've compiled a list of necessities to help you out!
Harness/leash
Necktie (with tags with information such as your name, phone number, and where you are staying)
Bedding
Grooming equipment
Any medicines that are required
a meal (unless you plan on buying some at a local store when you get to your rental)
Bowls for pet food
For the trip, bring a pitcher of water (or ice) so your pet may keep hydrated!
a recent picture of your pet (in case you happen to get separated)
Toys for your pet
Bags (to clean up any spills!)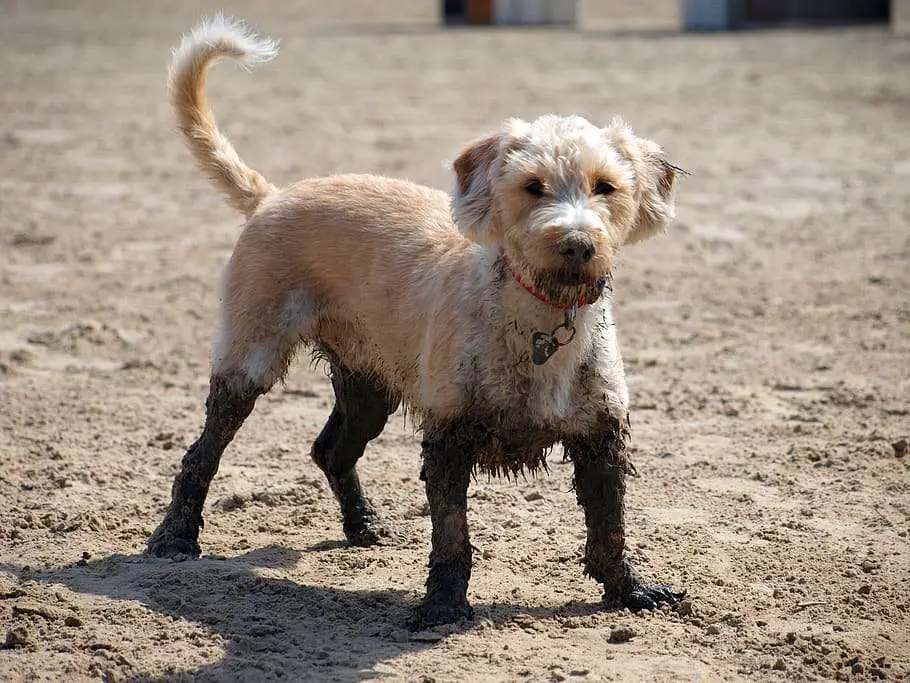 Taking Your Pet on Vacation
There are a few tricks that can aid you while going to the Crystal Coast with your pet, whether you're traveling by car, aircraft, boat, or any other mode of transportation.
Make sure your pet is transported in a sturdy and comfy carrier.
Carriers should have several ventilation places as well as a robust opening.
Inside, there should be enough space for your pet to stand and lay down comfortably, but not so much that they are jostled around if you hit a bump or experience turbulence.
Your four-legged buddy will be more comfortable if the carrier is lined with a blanket or newspaper.
Many animals, however, are susceptible to motion sickness when traveling. You may help prevent this by offering your animal ice cubes instead of huge volumes of water.
This keeps them cold and hydrated without overhydrating them, which can make them ill. Also, a few hours before you depart, serve them a smaller meal so it has time to settle in their tummies.
If you're going by aircraft, make sure you're familiar with the airline's or airport's pet policies before you leave so you're ready for the necessary procedures when you arrive.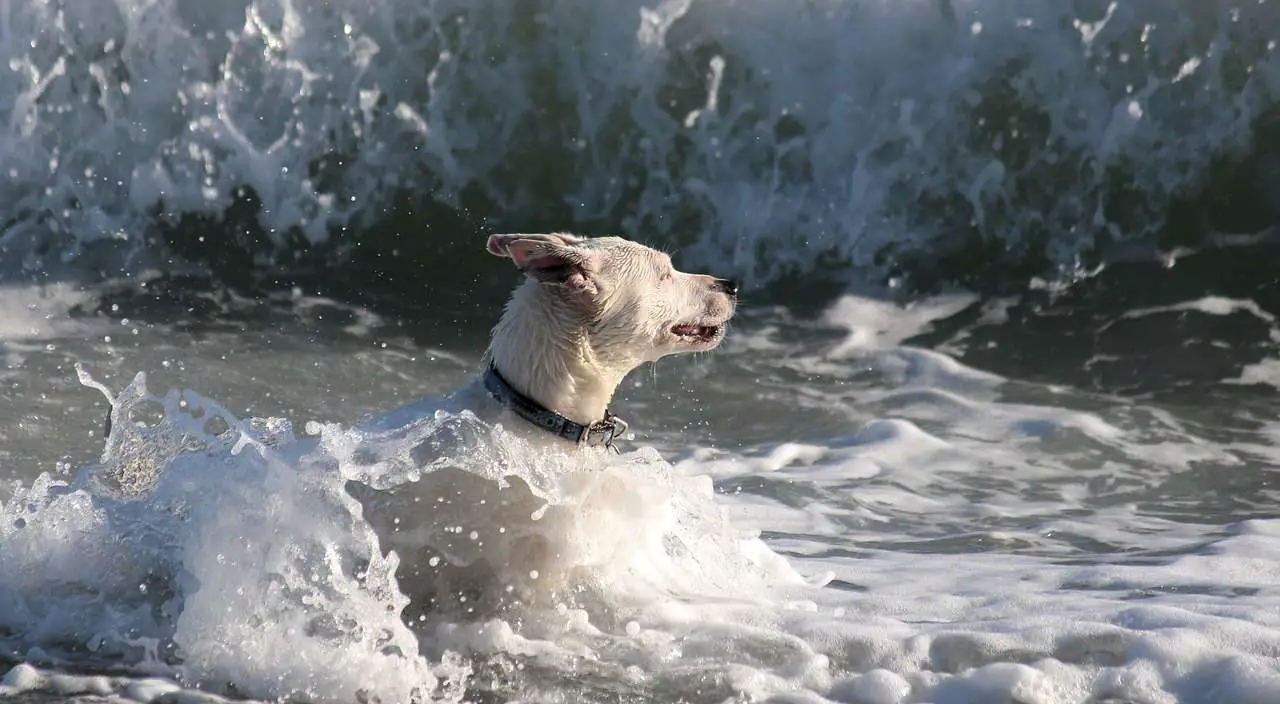 Enjoying your time at the beach
You've made it through the most difficult part when you arrive at your pet-friendly holiday property!
Wasn't it not too bad? Now you may spend time acclimating your animal to the new environment and take a breather!
If you intend on visiting any of the locations in Emerald Isle with your pet, be sure you are aware of any pet laws.
There are rules on the beaches, such as the leash legislation and the "pooper scooper" ordinance. (Those bags you brought will come in helpful at this point.)
Fortunately, trash cans are positioned around the beach, allowing you to simply pick up after your pet and continue walking down the beach.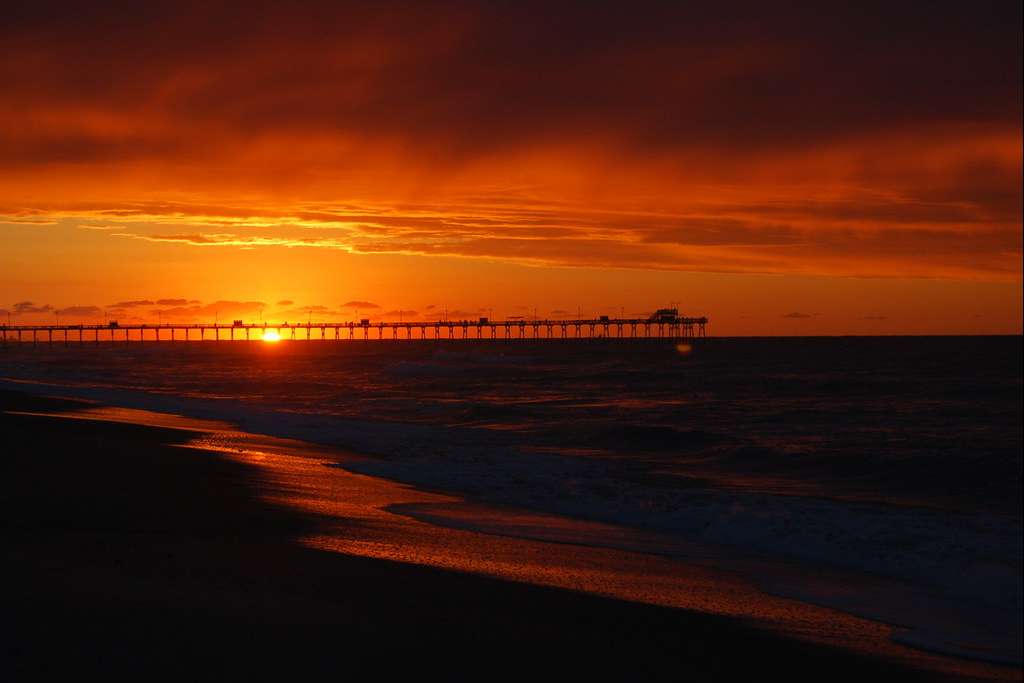 Should you visit Emerald Isle Beach?
The decision you take to visit Emerald Isle Beach is not something that you will regret about.
That's because it is one of the most prominent beaches that you can find in the region.
Here are some great reasons available for you to visit the beach.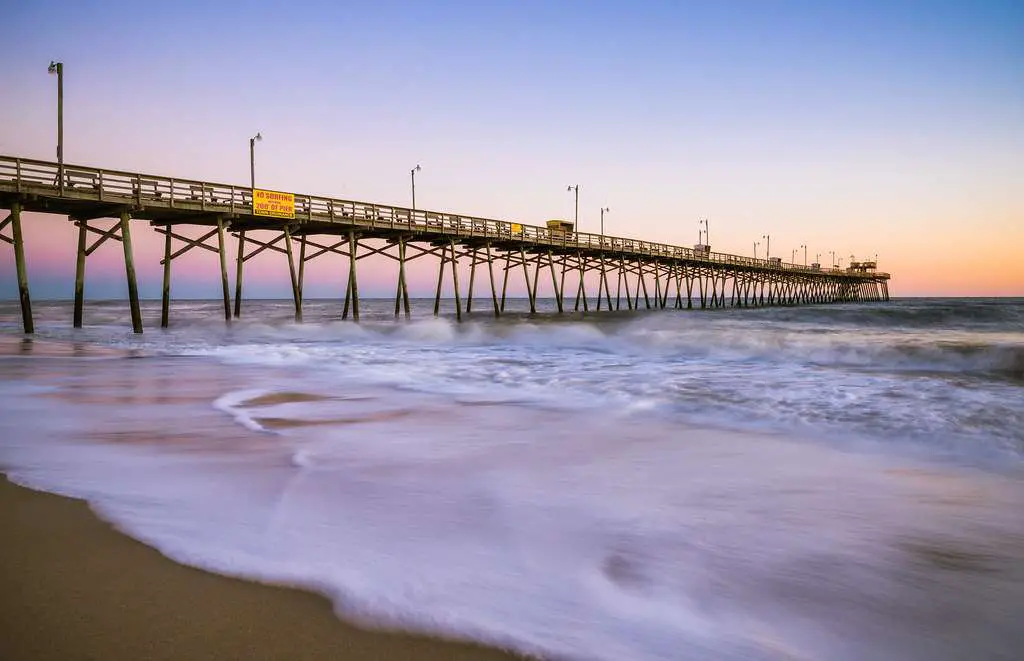 This is one of the most beautiful beaches
On Emerald Isle's beautiful beaches, dig your toes into the sand while soaking in the sun.
The Crystal Coast of North Carolina is famed for its miles of beautiful beaches and Emerald Green seas, which are ideal for swimming or trying your hand at water activities like kayaking or fishing.
Spend your days resting on the beach, where even the most basic activities like constructing a sandcastle or beachcombing for shells become some of the most cherished memories.
Emerald Isle, located on the southern end of the Outer Banks, is a favorite beach location for family vacations, weddings, and group events due to its small-town charm.
Because the beaches on Emerald Isle and the Crystal Coast are so near to the Gulf Stream, the waters have a beautiful turquoise hue and provide a milder option to the colder seas seen on the Outer Banks' northern reaches.
The coastal waters are also home to an abundance of marine life and hundreds of fascinating shipwrecks, making it a popular scuba diving destination.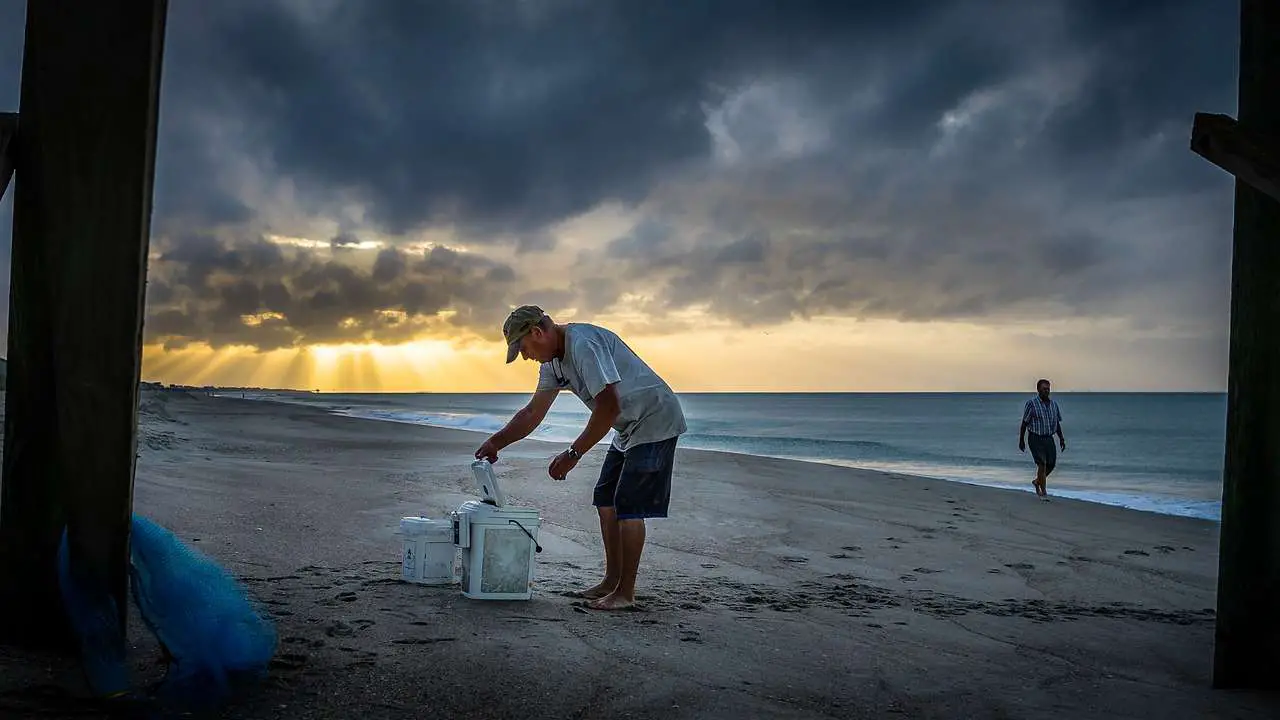 You can even visit with your kids
Have you ever visited a beachside amusement park?
Nothing like soaking in the coastal air while racing your kids in a go-cart race or discovering who in the family has the greatest putting abilities during a round of mini-golf.
Nothing beats an afternoon at the waterpark, racing down slides and seeing who can produce the largest splashes, no matter how much time the kids spend playing in the water at the beach.
A visit to the North Carolina Aquarium in Pine Knoll Shores would round off any excursion to the Crystal Coast.
See river otters, sharks, sea turtles, stingrays, and more up close!
Attractions on the Emerald Isle provide a plethora of opportunities for everyone in the family to laugh and make new memories and may even bring back memories from your own youth.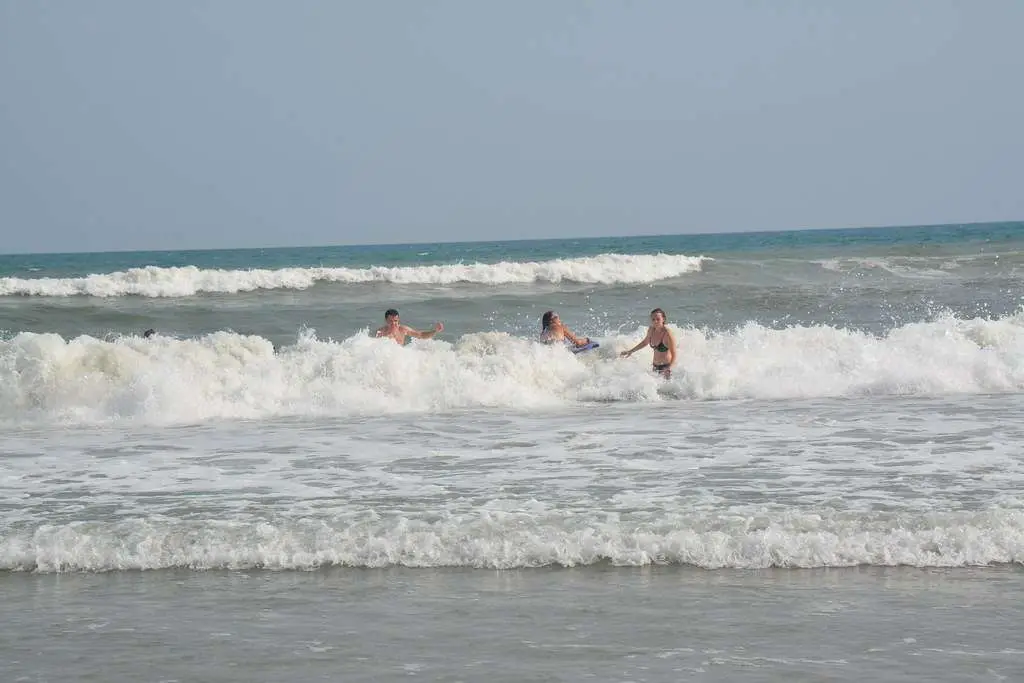 You can spend your time at untouched beaches
The national parks and seashores that can be found all along North Carolina's Crystal Coast are some of the area's best-kept secrets.
Take a day trip to the Cape Lookout islands, which extend 56 miles from Ocracoke to Beaufort Inlet.
Enjoy the breathtaking views from the top of Cape Lookout Lighthouse, or go shelling, swimming, or fishing to see the wild horses.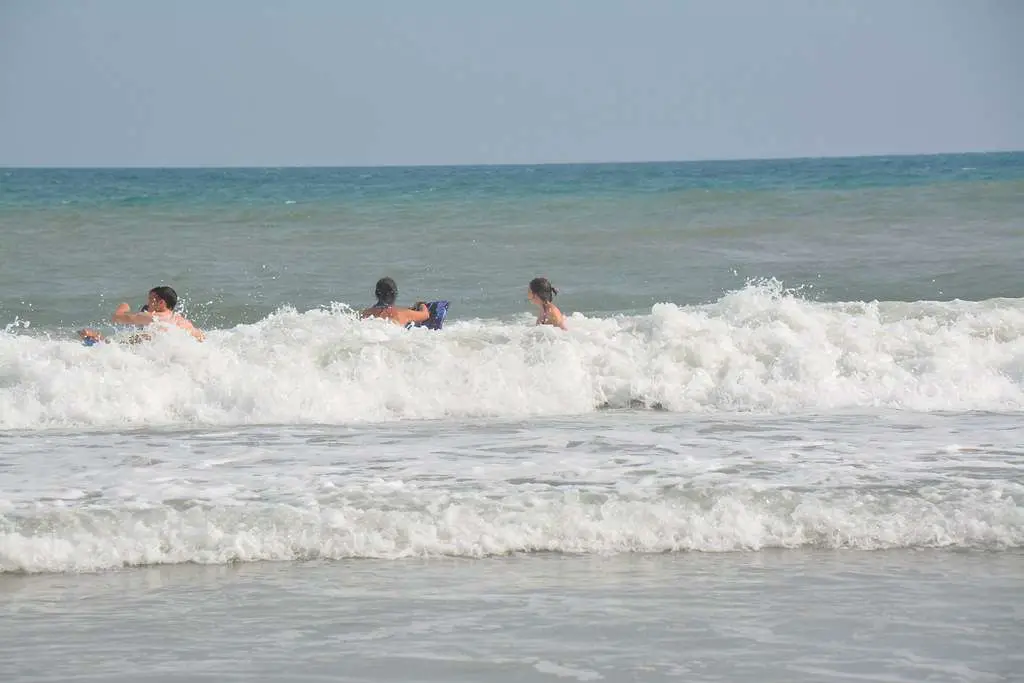 Availability of different activities to consider
You didn't intend to spend the entire day indoors, did you?
The number of outdoor activities accessible to enjoy while your stay in Emerald Isle, both on and off the sea, is almost infinite.
The Crystal Coast provides a variety of waterways ideal for kayaking, surfing, parasailing, and golfing, among other activities.
Fishing has long been a popular sport on the Crystal Coast, and it is something that both locals and visitors can enjoy all year.
Surf fishing is permitted on the beaches of Emerald Isle and the Bogue Banks.
Fishing from the top of Bogue Inlet Pier allows you to fish in deeper areas without having to go in the water.
A deep-sea fishing excursion should be on your bucket list if you only want to bring home the big one.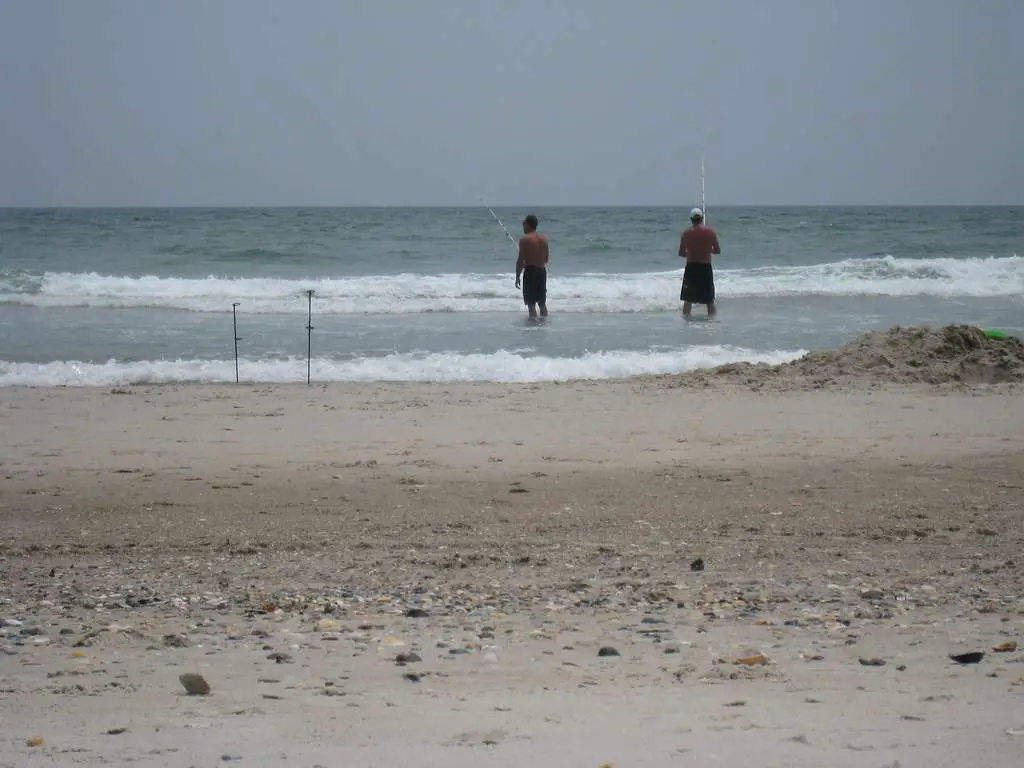 Final words
Now you know that Emerald Isle Beach is one of the best beaches that you can visit along with your dog. It is a great place to be for the upcoming family vacation. You will never be disappointed with the decision that you take to come all the way to Emerald Isle Beach.