Are you interested in spending your next vacation or day outing at the Lake Lure? Before you visit the Lake Lure, you need to plan your visit accordingly. That's because you can discover so many activities to do at Lake Lure. Hence, you will get overwhelmed by the different options available. To help you with planning, we thought of sharing a list of the best Lake Lure water activities that you can try at the Lake Lure.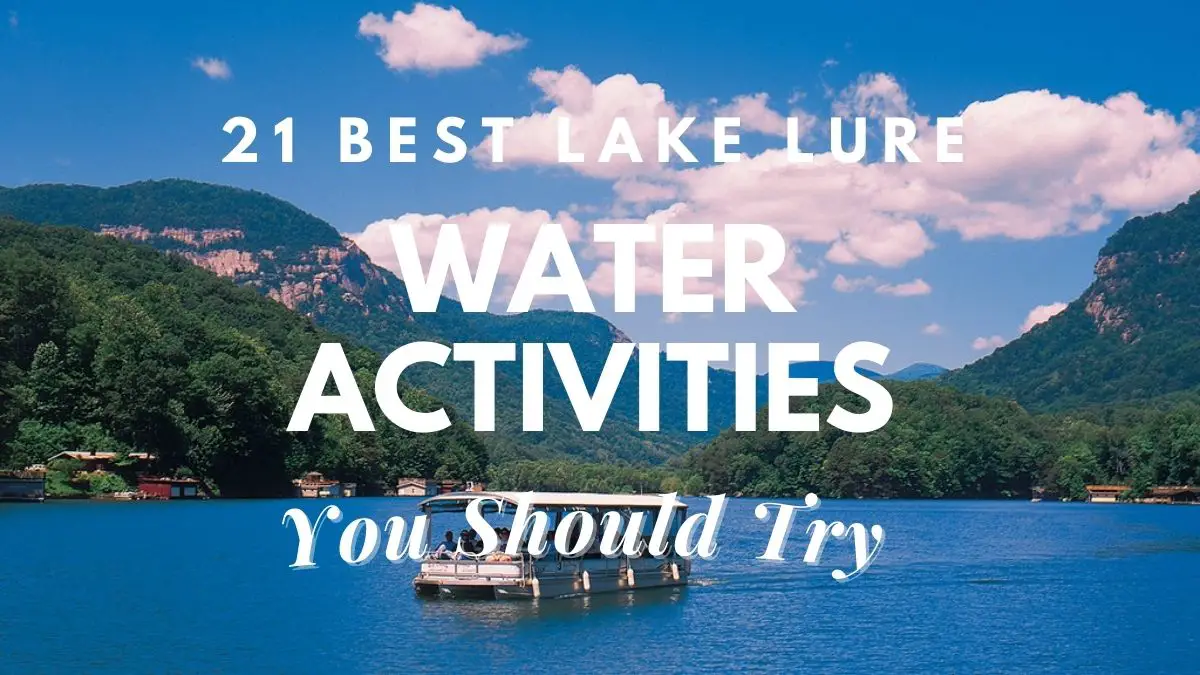 1. Sliding Rock
Sliding Rock is North Carolina's most popular natural water slide.
It's 60 feet long, and tourists may slide down the waterfall, which dumps 11,000 gallons of water into the tidal pool every minute.
The pool is around 6-7 feet deep. From Memorial Day weekend through Labor Day, the slide is a Forest Service recreation facility with lifeguards and employees on duty.
Because they are so close together, you may combine a visit to Sliding Rock with a visit to Looking Glass Falls (see below).
Because the water is chilly, it is best to visit on a hot summer day.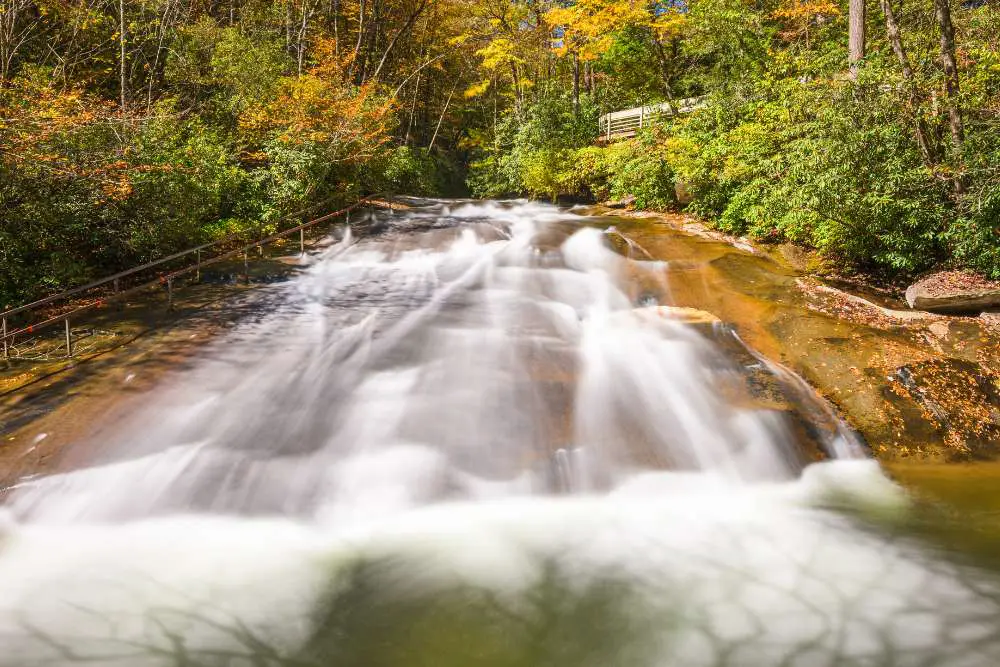 Read: Is Traveling A Hobby? The Ultimate Guide To An Exciting Way Of Life Learn about the Downsides Of Traveling As A Hobby

2. Tubing on the Green River Cove
A leisurely inner tube cruise down the Green River is a great way to beat the heat.
This is a lot of fun for both adults and children (must be 5 years old or 42 inches tall). Green River Cove Tubing provides a 3-mile (about 2-1/2 hours) and a 6-mile (approximately 4-1/2 hours) tubing tour.
Tubes, transportation to the launch location, client recuperation at the end of the trip, and parking are all provided by Green River Cove Tubing.
We took the 3-mile journey downriver from the launch location and had a great time! It was one of the most enjoyable activities we've ever done, and our nephews enjoyed it as well.
The youngest was nine years old, and he was tethered to his mother, making it a little more difficult to traverse some of the rocks.
There were just enough rapids to keep it exciting without being too dangerous. I can't express how much fun we had for only $9.00 per person.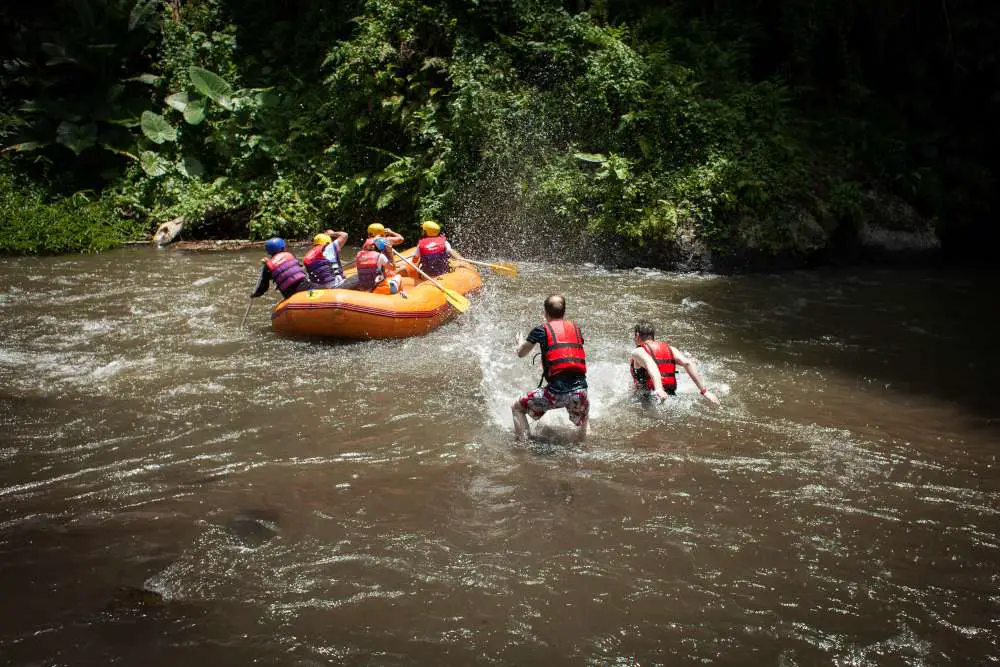 3. White Water Rafting on the French Broad River
This is the nearest whitewater rafting to Lake Lure, North Carolina, and it features class I–IV rapids.
From a 5-mile trip (3–4 hours, class I–III rapids) to a 9-mile excursion (3–6 hours, class I–IV rapids), French Broad River Rafting provides a range of rafting adventures.
Depending on the water flow, the time range might change.
Because the French Broad River is a broad, free-flowing river, the severity of the rapids is determined by recent rainfall.
As a result, heavy rain makes for a faster and more interesting journey. My nephews loved it and gave it a thumbs up.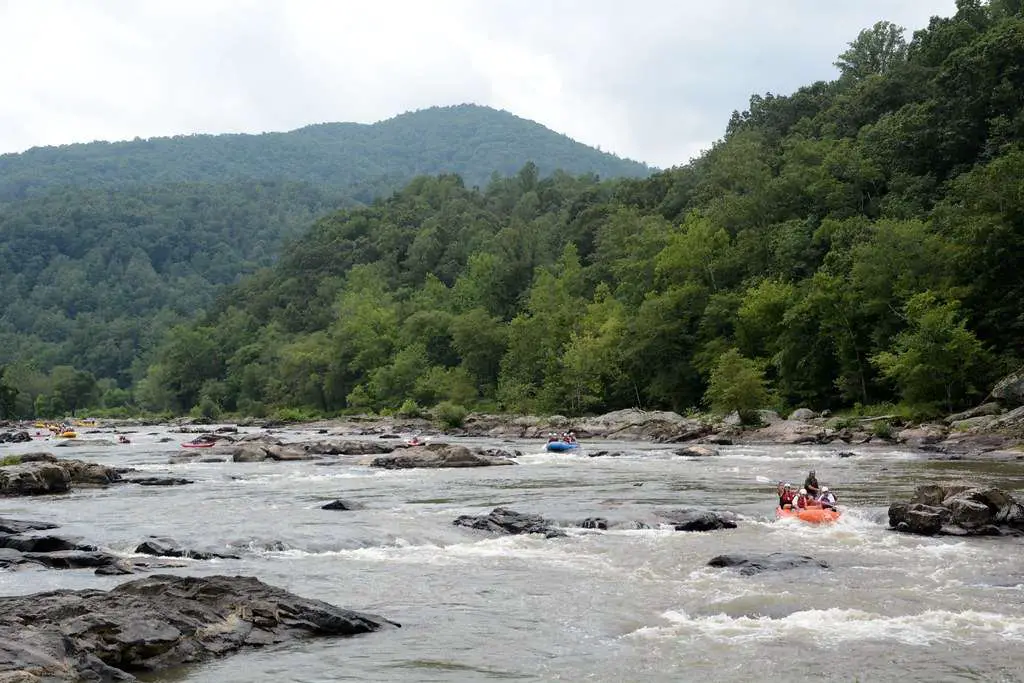 4. Horseback Riding at Cedar Creek Stables
Cedar Creek Stables is situated on the shores of Lake Lure.
On their 350 acres of picturesque trails, they offer a range of equestrian trail rides ranging from 1 to 2 hours, as well as pony rides for their younger riders.
Their outstanding guides and well-behaved horses have received rave reviews.
This is an excellent choice for a novice or starting rider, as well as smaller children.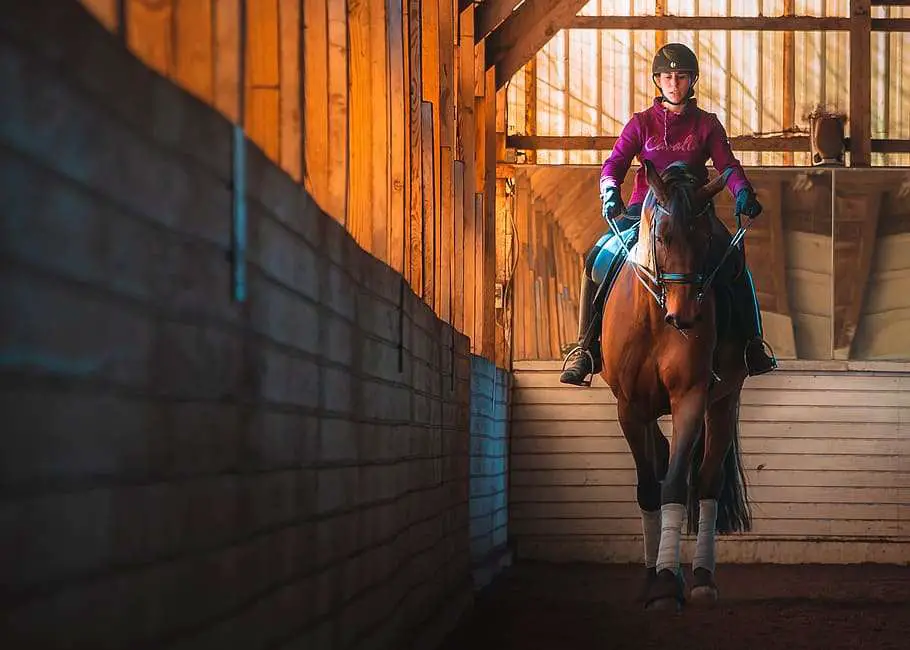 5. Riding Stables on the Riverside
Riding is available for all ages at Riverside Riding Stables.
Pony rides for children ages 2 to 6, a 1-hour trail ride for children ages 14 and up, and a 2-hour trail ride for children ages 14 and up are all available.
The 2-hour trip is for the more daring riders who desire to swim through the river with their horse.
They also have three-day, two-night overnight pack excursions available.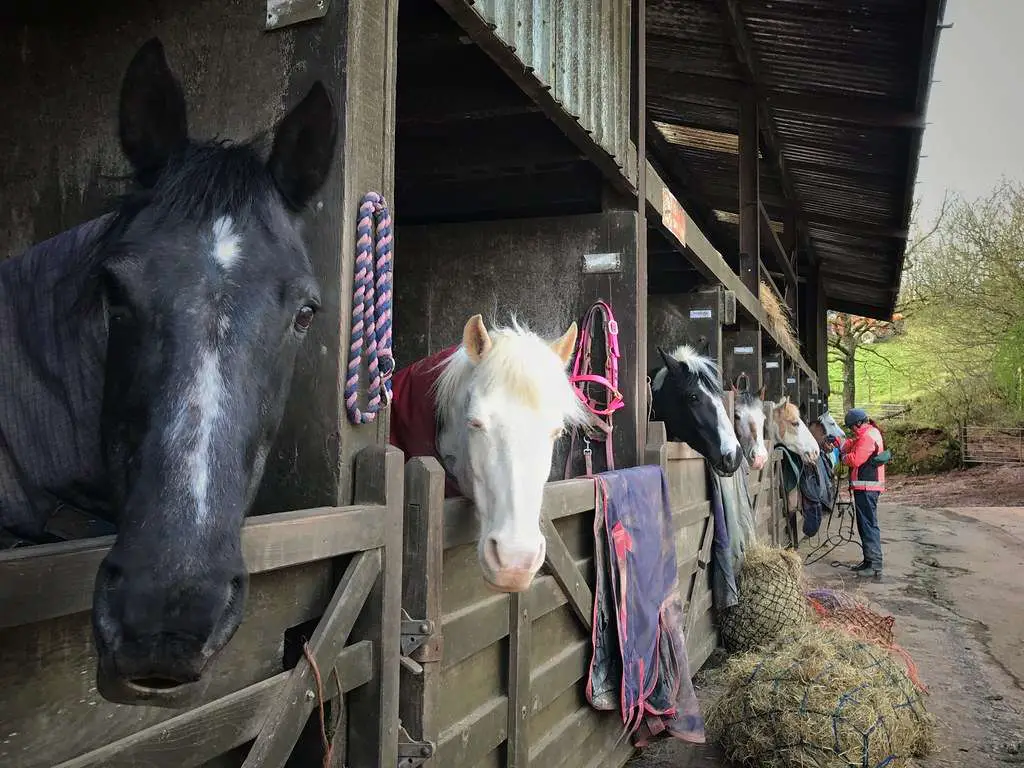 6. Take a Zipline Adventure Tour of the Canopy
In and around Lake Lure, there are numerous zipline choices where you may soar through the lush, green woods of the Blue Ridge Foothills and explore the lovely Hickory Nut Gorge and neighboring locations.
One of the only zipline programs open to both children and adults is Boulder line Adventure Programs.
Richard and Tammy specialize in creating custom programs for schools, camps, civic groups, and other organizations.
They're extremely hands-on educators, which makes for a fantastic family outing.
You'll discover a climbing tower, a gigantic V-swing, and even Night Flight excursions all throughout the immaculate and gorgeous grounds, in addition to zip line trips that generally take approximately 2 hours.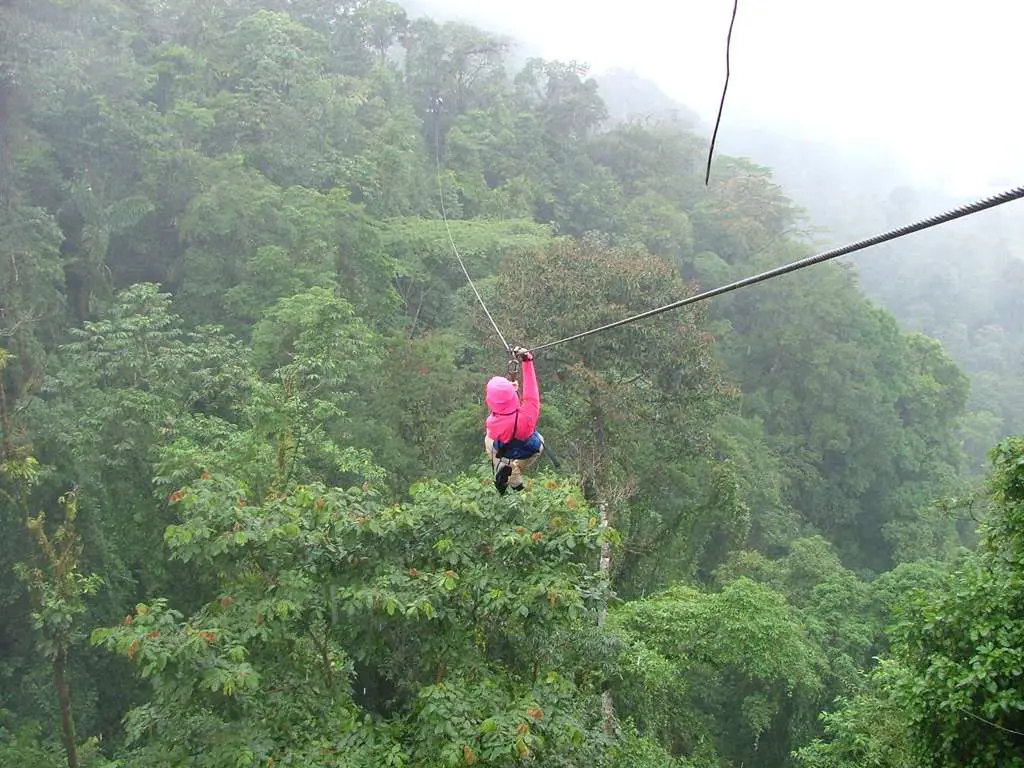 7. Rent a boat, go tubing, or wakeboarding
Lake Lure Adventure Company provides a variety of water activities, including boat rentals, water skiing or wakeboarding trips, guided fishing trips, wakeboarding, and paddleboarding.
If you wish to tube or water ski, this is a wonderful alternative because tubing and water skiing are not permitted on rental boats.
Moonshine Mountain is the place to go in Western North Carolina for a seasonal snow tubing fun.
You'll find 500-foot tubing lines, a gift store, a fire pit area, and Ugly Pit BBQ's rib-sticking barbeque. This is a lot of fun in the snow!
8. Play FootGolf at the Lake Lure Golf Club
FootGolf was introduced to the course in June 2015 to provide non-golfers another way to enjoy the gorgeous grounds.
Using golf regulations, players kick a soccer ball through a nine-hole course to 21″ holes.
The United States FootGolf Association built and certified the Lake Lure FootGolf course, which was the first certified FootGolf course in North Carolina.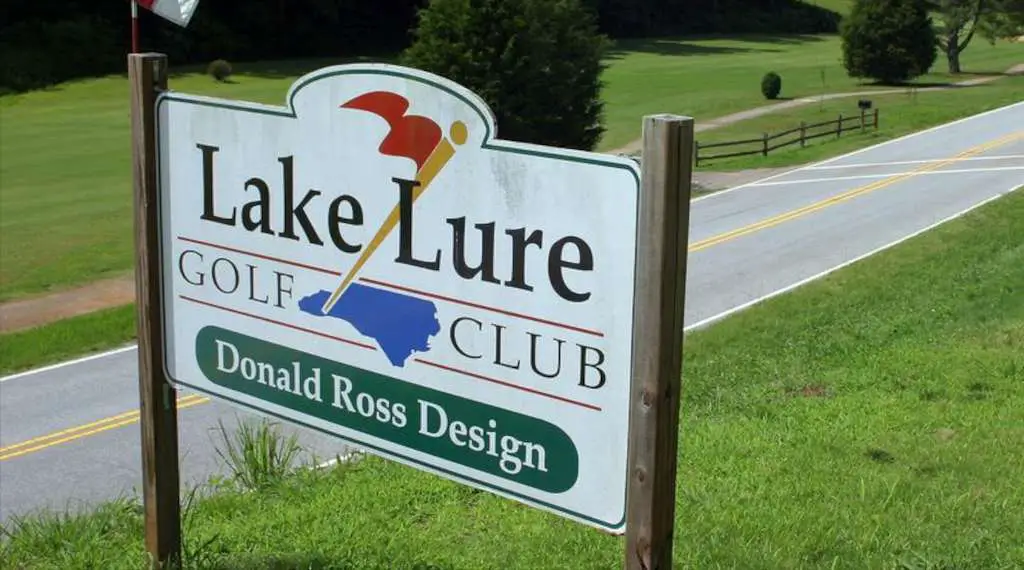 9. Riverwalk on Rocky Broad
In the heart of Chimney Rock Village, enjoy free entertainment along the Rocky Broad River.
Along a 1/8 mile route, a natural boardwalk with stone arches, huge boulders, and rushing water meanders.
Pack a picnic, wade in the river, skip stones, and enjoy life's simple pleasures while shopping and dining along the riverside.
My nephews love it, and that's where we got the huge image at the start of this piece.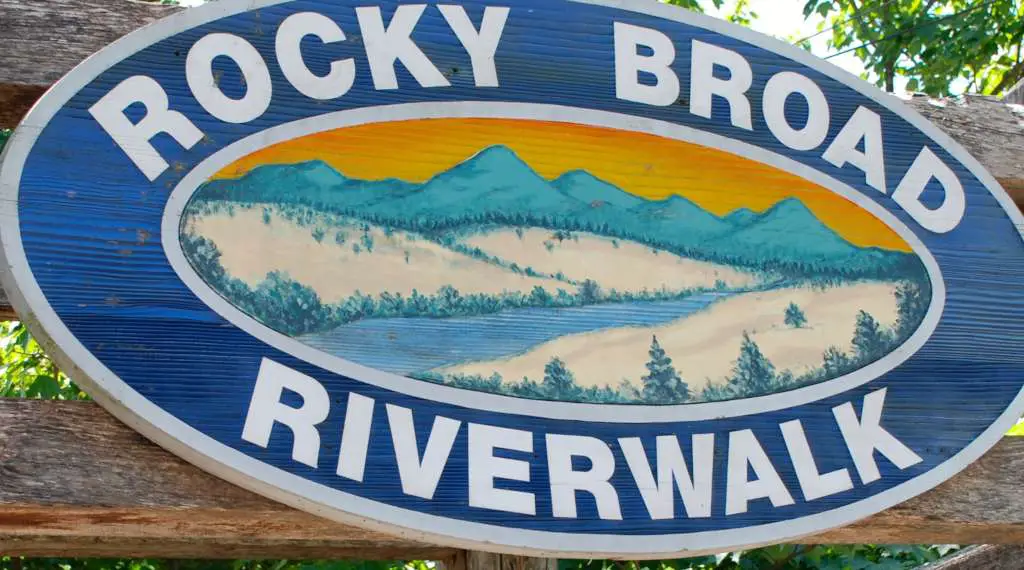 10. Broad River Inn's Mini-Golf Adventure
Play putt-putt golf on a lovely, naturally landscaped miniature golf course in Chimney Rock Village, which is located along the Rocky Broad River.
Play 18 holes of tough mini golf while listening to the sounds of the river and admiring the sights of the Blue Ridge Mountains. This is a family-friendly experience.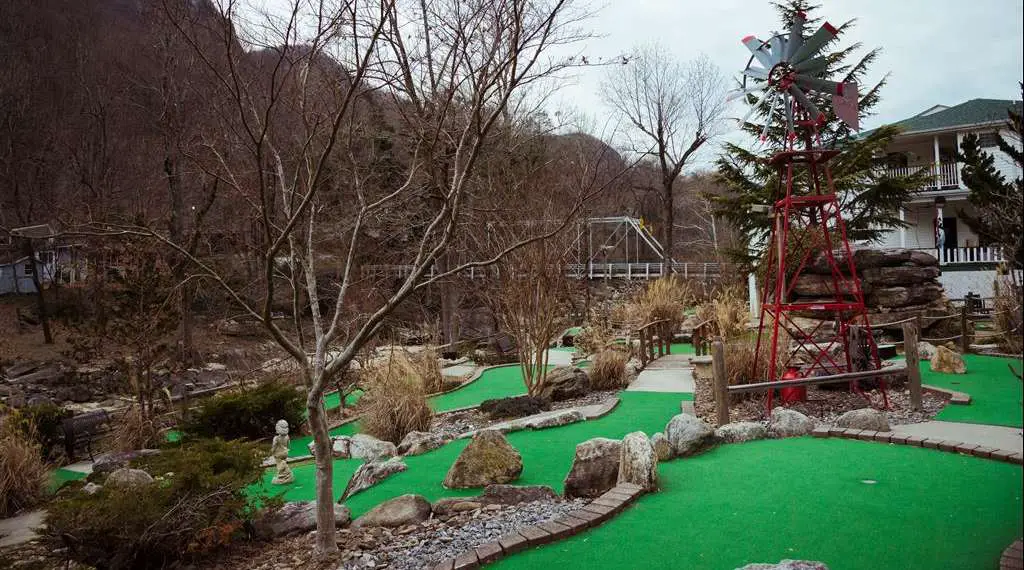 11. Beach and Water Park at Lake Lure
Spending the day at the beach is one of the best activities to do with kids in Lake Lure. On lovely Lake Lure, enjoy the simple pleasures of a day at the beach.
Soak in the sun, relax in the cold waters of the lake, and take in the breathtaking splendor of the Blue Ridge Mountains.
The Water Park, which includes soaking activities, a water slide, and a water wars area, makes for wet fun in the heat for the kids.
The cost of entrance to the beach includes access to the water park.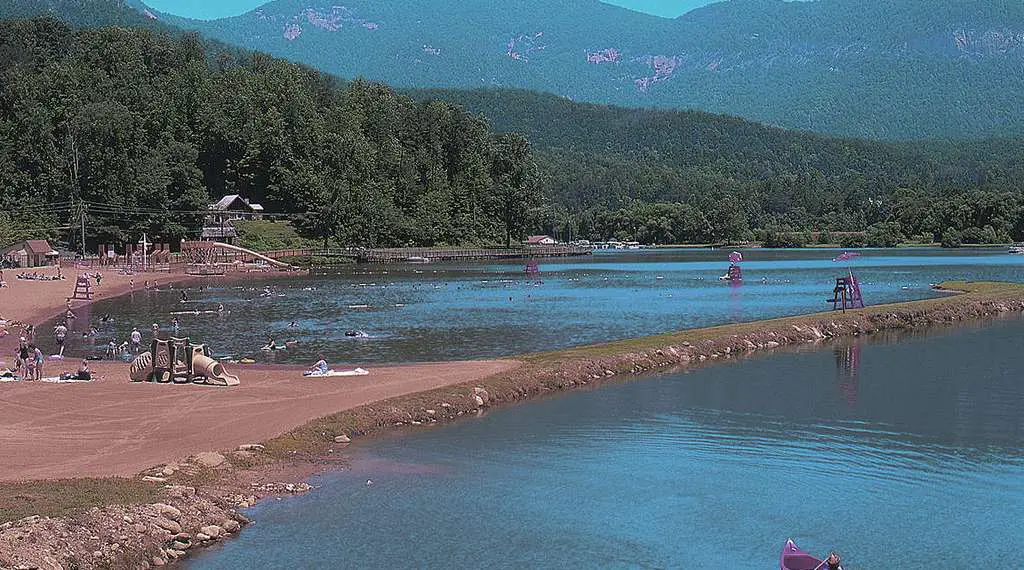 12. Lake Lure Walking Tour at Morse Park
Morse Park, located between the beach and The Flowering Bridge, offers beautiful views of the surrounding mountains, Lake Lure, and the local flora and animals.
There is a lovely path around the park, as well as picnic tables, tennis courts, and a children's playground.
13. Flowering Bridge at Lake Lure
The Lake Lure Flowering Bridge is home to over 700 different plant varieties as well as seasonal ornamental gardens.
The gardens, which are tended by local volunteers, are free and available to the public all year.
In the winter, the bridge's colorful lighting welcomes visitors to take a stroll across it.
Along the way, a cell phone audio tour gives information.
The audio tour's Sensory Trail section details individual plants that you may smell, touch, and even taste.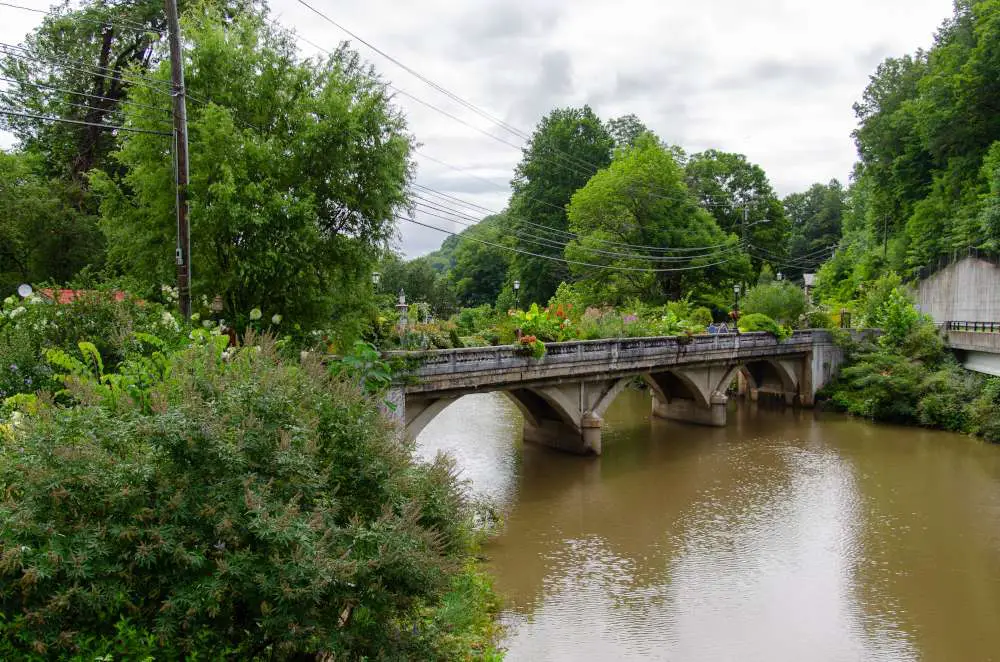 14. Visit the Donald Ross Nature Trail Park
While there are many hiking opportunities in the Lake Lure area, Dittmer-Watts Nature Trail Park is ideal for smaller children.
It's surrounded by nature, and the paths are well-kept and range in difficulty from simple to moderate.
There are two open fields where children may run and play, as well as a number of picnic shelters scattered throughout the park.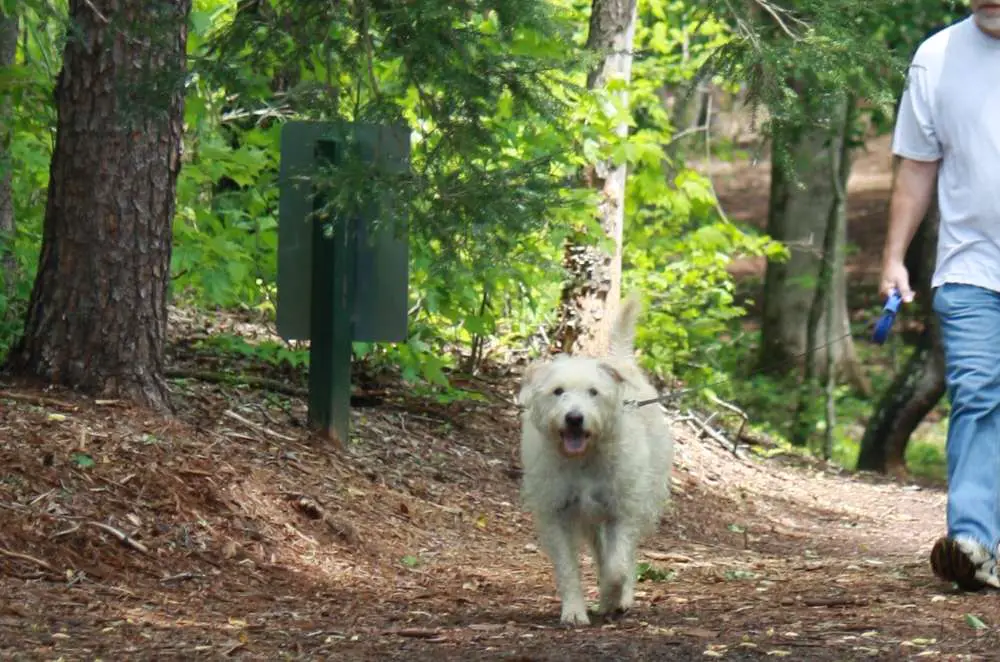 15. Looking Glass Falls
Looking Glass Falls is one of North Carolina's most well-known waterfalls, located in the Pisgah Forest.
It can be seen from the roadway, which is ideal for young children or anyone who have trouble walking, and the top is wheelchair accessible, with a magnificent view of the 60-foot waterfall.
If you're feeling brave, go for a short stroll down below for a closer look and perhaps a swim, although there are no lifeguards on duty.
Because they are so close together, you may combine a visit to Looking Glass Falls with a visit to Sliding Rock (above).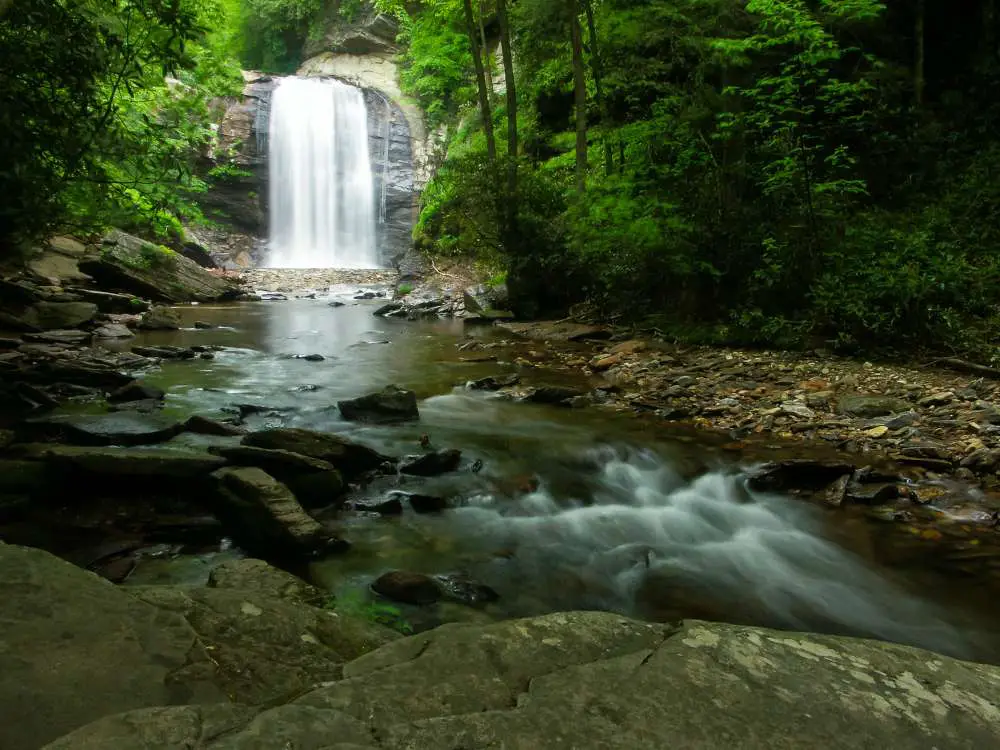 16. Pearson Falls waterfall experience
This waterfall is on the list because it is another easily accessible, magnificent waterfall; but, because it is a nature sanctuary, there is an admission charge and several limitations.
Pearson's Falls is located between Tryon and Saluda in Western North Carolina, along Highway 176. 268 acres of natural woodland, granite, and spring-fed streams make up this animal and bird sanctuary.
The 90-foot waterfall is reached through a short, scenic 1/4-mile path. This is a fantastic picnic spot.
To preserve the beauty, a number of limitations have been imposed: Swimming, climbing, smoking, dogs, fishing, and weapons are all prohibited activities.
For further information, go to the website.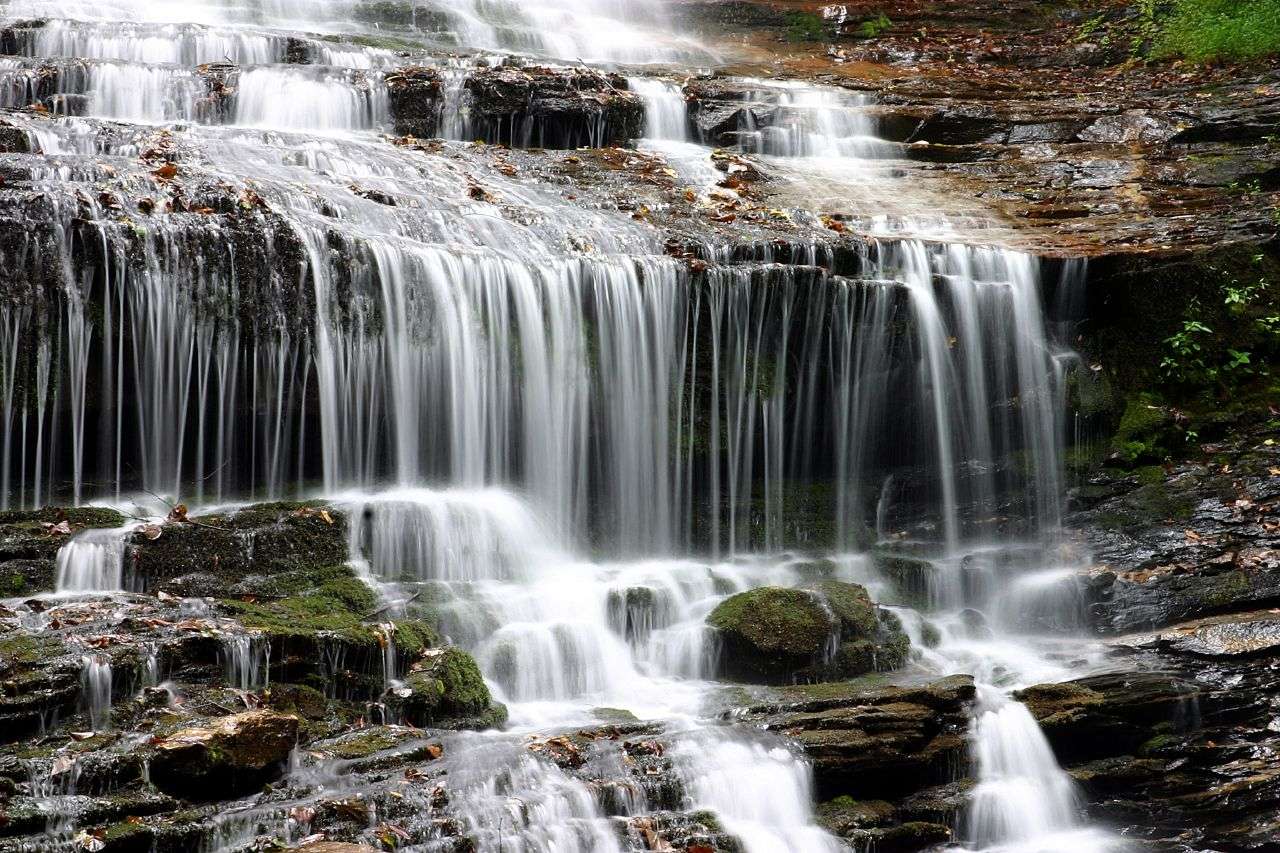 17. Endless Miles of Scenic Beauty on the Blue Ridge Parkway
Beautiful vistas of the Blue Ridge Mountains may be seen from the Blue Ridge Parkway in Asheville, North Carolina. Along the Blue Ridge Parkway, there are several magnificent viewpoints and places of interest.
All of them are well-marked, have dedicated parking places, and some even provide short walks and hiking paths to enjoy.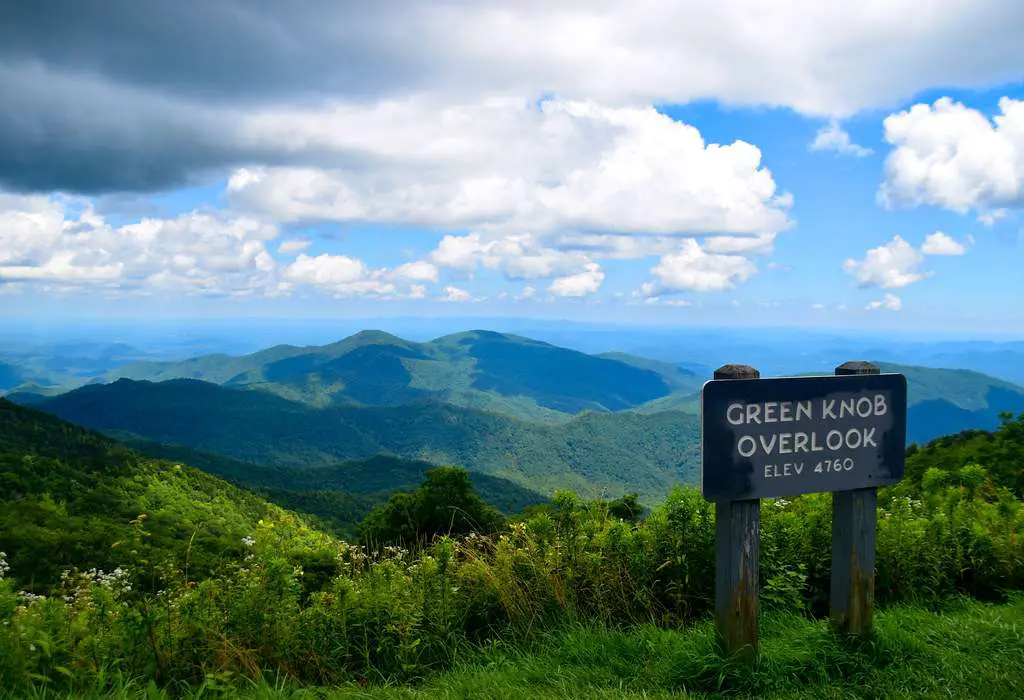 18. Visit to the highest peak of Mississippi at Mount Mitchell State Park
Mount Mitchell State Park is located in Burnsville, North Carolina, right off the Blue Ridge Parkway.
Mount Mitchell's top, at 6,684 feet above sea level, is the highest point east of the Mississippi.
The stone observation platform is reached by a short walk that begins at the summit parking area.
On a clear day, tourists may see for up as 85 miles and take in breathtaking views of the surrounding mountains and Pisgah National Forest.
A concession stand, gift shop, tiny history museum, and longer treks are all accessible.
Because of the inconsistency of the weather at that elevation, it's crucial to check the website for road and park closures.
We like to go around the park and then eat lunch at The Mount Mitchell View Restaurant.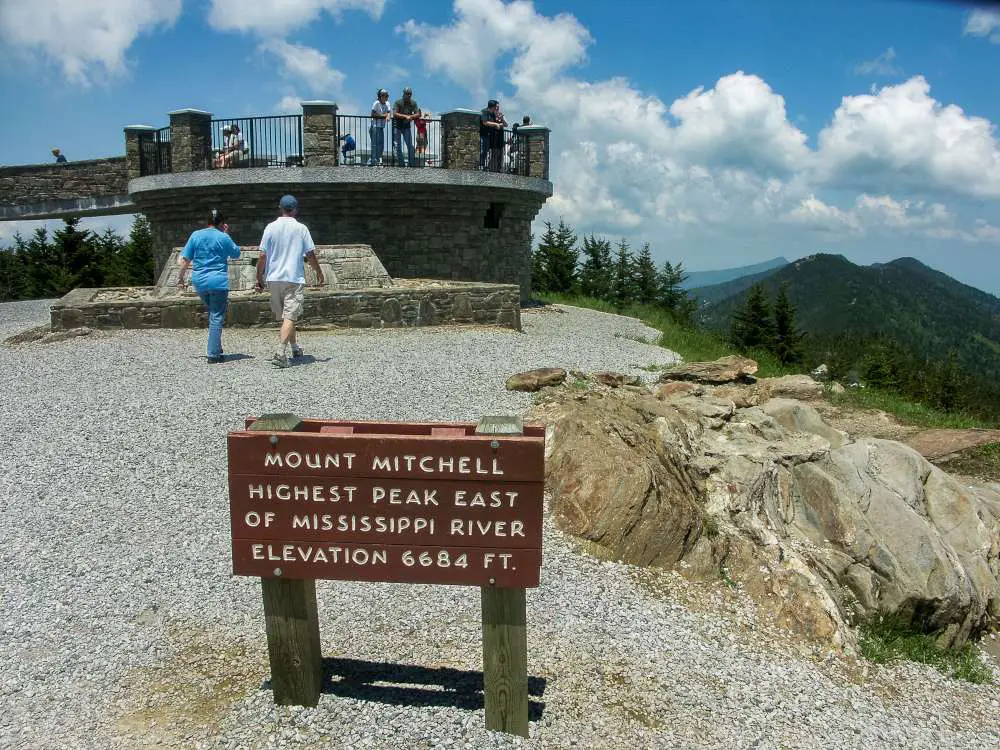 19. Arboretum of North Carolina
The North Carolina Arboretum is located at Milepost 393, adjacent to the magnificent Blue Ridge Parkway, and is placed in one of America's most stunning natural settings, consisting of 434 acres of public gardens within the Pisgah National Forest.
There are over 10 miles of hiking and bicycling trails, guided walks, geocaching (10 total), indoor and outdoor displays, festivals, plant shows, and more at the Arboretum.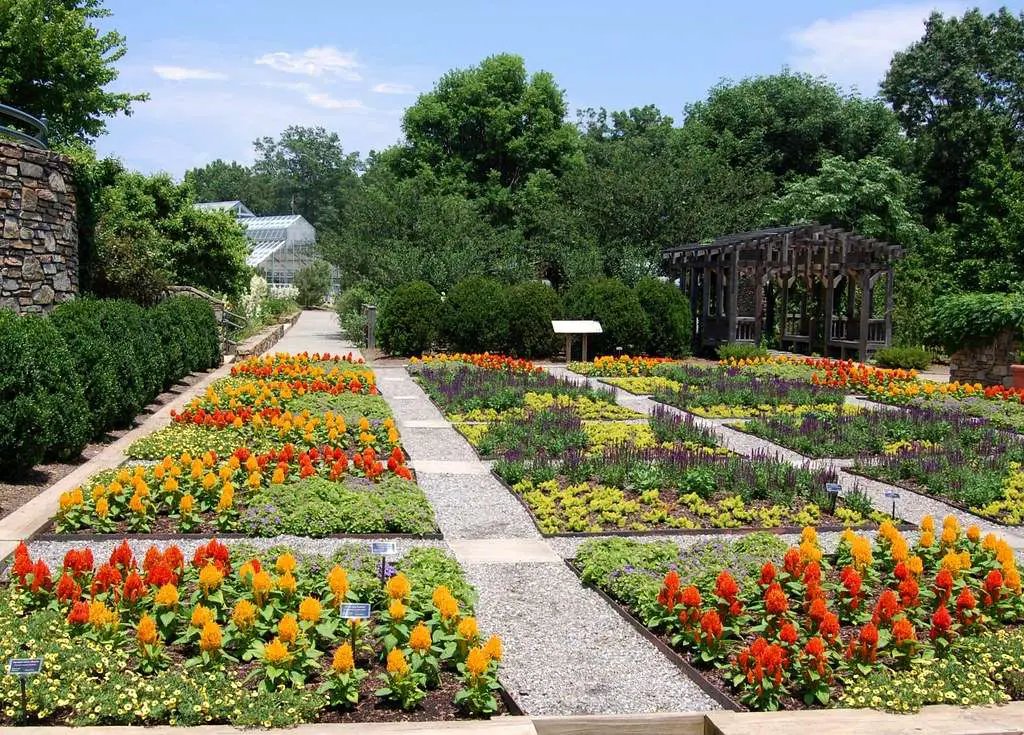 20. Visit Chimney Rock State Park
Chimney Rock State Park offers a variety of activities, including stunning panoramic views of Lake Lure, a 404-foot waterfall, and filming locations for The Last of the Mohicans.
There are five distinct paths to choose from, each with a different level of difficulty.
Those seeking an exercise can go for the Outcroppings Trail, which is an alternative to utilizing the Chimney's 26-story elevator.
The Great Woodland Adventure, which comprises of a.6-mile route and 12 Woodland Creature Discovery Stations, will appeal to youngsters throughout the year.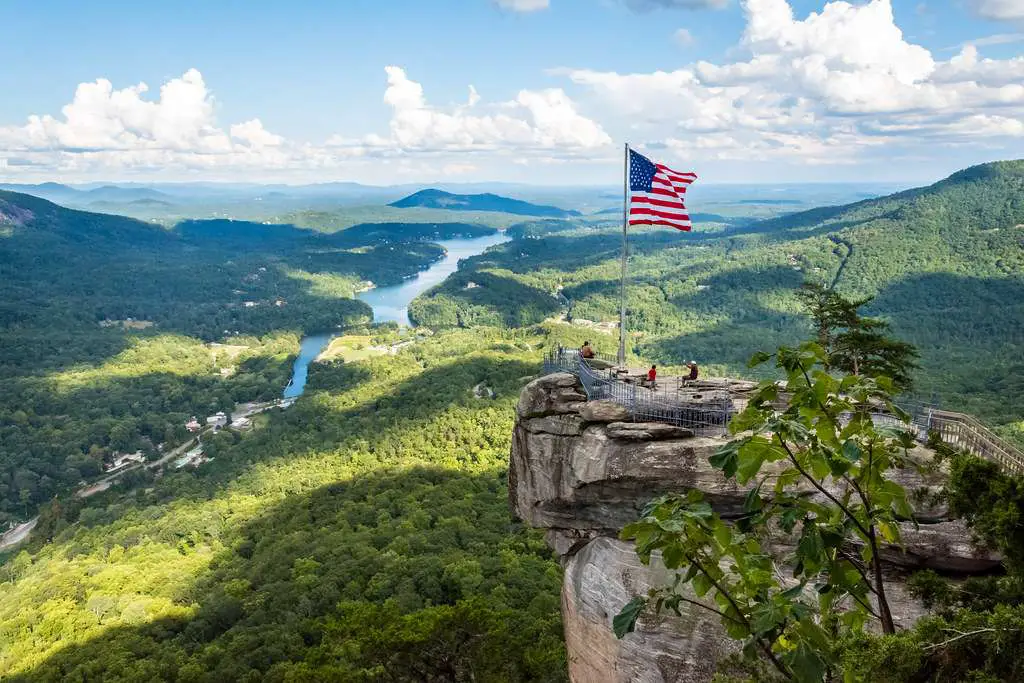 21. Visit the Toy Train Museum
Toy trains from the early 1900s to the present will be on display.
Several tracks with operational trains are put up, and visitors may operate the trains themselves!
Our youngest engineers have their own railway area, complete with push trains, engineer costumes, and coloring pages!
A $5 contribution per person is required for admission.
Children under the age of two are free.
The Pancreatic Cancer Action Network receives 100% of your gift.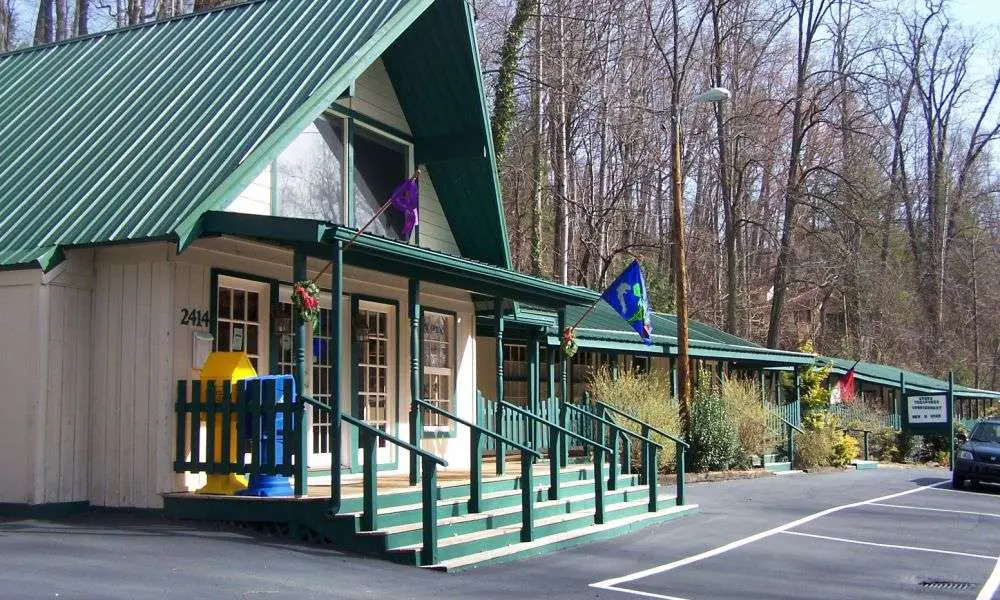 Final words
As you can see, you will be able to discover numerous activities to engage with while you are spending time at the Lake Lure. Plan your trip accordingly, and you will end up going home with the best experiences.