Texas, which has some of the most spectacular scenery in the country, as well as some of the country's most popular attractions and top things to do, has a plethora of excellent lodging alternatives. Some of the country's major luxury hotel and resort brands are at the top of the list of the finest places to visit and stay.

Four Seasons Resort and Club Dallas at Las Colinas, a fantastic family vacation recognized for its numerous exciting activities and kids' programs, is a popular choice. The luxurious Ritz-Carlton, Dallas, and the JW Marriott San Antonio Hill Country Resort and Spa, both ideal for visitors wanting some pampering while exploring the surrounding countryside, are both worth considering when making an online reservation.

Whatever your requirements, whether you're here for business or pleasure, traveling alone or with a spouse or family, the Lone Star state offers it all. With our list of the best resorts in Texas, you can find the perfect match for your vacation style and budget.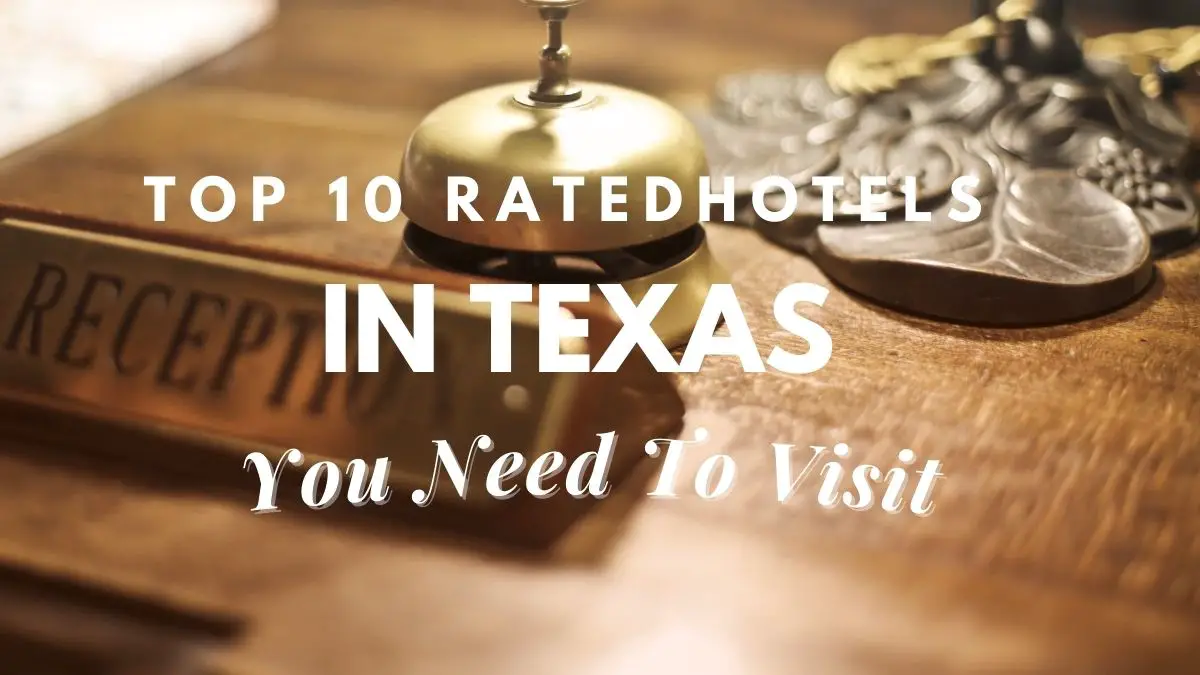 1. Four Seasons Resort and Club Dallas
There are several reasons to stay at the magnificent Four Seasons Resort and Club Dallas at Las Colinas in Irving. The manicured greens of this 5-star resort's 18-hole championship golf course complement the resort's exquisite country club setting, which also features a big outdoor family swimming pool.
Two calmer pools are also available for guests' enjoyment, as well as lots of patio area to relax and sunbathe. A big fitness facility, a full-service spa, and a variety of eating options, including a fine-dining restaurant, are also available.
There's also a lot to like about the resort's lodgings. The handy pullout sofa in the amply proportioned living space makes the bright and roomy one-bedroom flats extremely popular with couples and families. Classy custom furnishings, comfy master bedrooms, big living spaces with toasty fireplaces, dining areas with tables, spacious marble bathrooms with a stand-alone shower and bathtub, and wide furnished balconies with wonderful views over the property are just a few of the amenities.
Read: Biggest Lakes In Texas [Top 20]

Learn about the largest natural lake in Texas
2. Hotel ZaZa Dallas
The boutique-style rooms of the 4-star Hotel ZaZa are perhaps one of the most unusual locations to stay when visiting Dallas, and they surely make for a memorable stay. The hotel has a world-class cuisine, a full-service spa, and a fitness facility in addition to its varied art collections. There's also a large heated outdoor swimming pool with lots of room to sit and unwind. There is a valet parking service available.
The lodgings are similarly fascinating in terms of décor, and many beautiful pieces of local artwork are on display. A 1960s-themed suite with love beads, lava lights, and beanbag chairs is a popular choice. This big room can easily accommodate up to four people thanks to its king bed and futon.
The renovated one-bedroom apartments are also worth considering. These large suites have fully equipped kitchens, separate dining and living areas, as well as balconies or patios.
Read: Is Traveling A Hobby? The Ultimate Guide To An Exciting Way Of Life Learn about the Downsides Of Traveling As A Hobby

3. Hotel Granduca in Houston
The stylish 5-star Hotel Granduca, which debuted in 2006 and has established itself as one of Houston's poshest locations, is a wonderful alternative for anyone going to Houston for some luxurious downtime. When your hallmark restaurant, Ristorante Cavour, is as popular with locals as it is with visitors, it definitely helps; it's famed for its exquisite afternoon teas and lavish breakfasts (the hotel's Christmas brunch is especially popular).
Meeting and banquet space, ideal for beautiful weddings and other gatherings, a business center, a wonderful, heated swimming pool in a charming courtyard setting, and a well-equipped gym are among the other prominent features. Use the hotel's limo service for a special treat and be chauffeured around town in a beautiful Italian Maserati. There is also a concierge and room service.
This uptown hotel, with 122 bright and tastefully designed guest rooms and suites, certainly delivers when it comes to comfort. The spacious 825-square-foot Granduca Suites are popular with both visitors and business travelers, and include contemporary kitchens with complete appliances, separate living and dining areas, big walk-in closets, and furnished balconies with city views.
Read: Texas [5 Free] Beach Camping SpotsLearn about the North Beach Campground
4. Four Seasons Hotel in Austin
The exquisite Four Seasons Hotel Austin is an excellent choice for anyone seeking a gorgeous lakeside setting near to all the excitement of a large city. An on-site spa with steam rooms, a well-equipped fitness center, and a big outdoor saltwater swimming pool are among the perks and facilities at this popular 4-star hotel.
Other lovely details include having access to a chauffeur-driven luxury automobile, valet parking, and free loan of musical instruments, including guitars, for those with the talent. The hotel's restaurant, which serves a famous weekend brunch, is definitely worth visiting.
You can surely anticipate the same degree of excellence in the hotel's spacious, light guest rooms – it's a rather large facility with 294 rooms and suites. Large bathrooms with high-end bath items, excellent linen, and a choice of king or two queen beds are noteworthy features. Work tables, HDTVs, and large balconies with seats and wonderful views of the city or lake are all included. There are a few pet-friendly units available, but you must request them when making your reservation.
Read: Texas Outdoor Family Camping Workshops [Top 5 Ultimate List]Learn about the Texas Outdoor Family Leadership Training at the Bastrop State Park
5. Ritz-Carlton Dallas
The Ritz-Carlton is a stylish location for people who want their hotels elegant, located in the center of the city's popular uptown neighborhood.
This exquisite 5-star resort has a range of accommodation layouts with nicely decorated and equipped rooms. The well-appointed one-bedroom suites are a wonderful alternative for people looking for a bit more space than a normal hotel room. Master bedrooms with their own parlor, lots of comfortable sitting, and suite bathrooms with huge bathtubs and separate showers are all included in these spacious homes.
A magnificent lobby and lounge space for mixing and mingling, as well as an excellent fine-dining restaurant, are available on site. If you're traveling with a party, make a reservation in one of the restaurant's peaceful private dining rooms, and inquire about their popular high tea experience.
Do you want to be pampered? The hotel's enormous full-service spa is well worth a visit. A business center, a fitness facility with training programs and personal trainers, and a heated outdoor swimming pool are also available.
Read: Texas Beach Camping Laws [Answered]Learn about Can I do beach camping in texas?
6. Rosewood Mansion on Turtle Creek, Dallas
Consider staying at the beautiful 5-star Rosewood Mansion on Turtle Creek for something really unique. This historic former private home in downtown Dallas has grown more famous for its exquisite restaurant (locals eat here, so you know it's excellent).
A well-equipped fitness center, a full-service spa, and a big heated outdoor swimming pool with lounge chairs and umbrellas are among the other on-site amenities.
The hotel's stylish rooms have all been restored and provide a pleasant, peaceful refuge just steps away from the city's hustle and bustle. The spacious 450-square-foot king suites are equally popular with couples as they are with business travelers, and include separate lounging spaces, huge bathtubs with stand-alone walk-in showers, work desks, and good-sized balconies with views over the gardens (ground floor units have a patio instead). There are also double queen choices.
Read: Texas Outdoor Family Camping Workshops [Top 5 Ultimate List]If you are looking for such family camping workshops in Texas, here are 5 of the best options
7. The Woodlands Resort
Look no further if you enjoy exploring the vast outdoors. The 4-star Woodlands Resort & Conference Center provides visitors with access to Piney Woods' magnificent 28,000 acres of natural splendor. The resort offers two first-class golf courses, as well as a huge tennis facility with lessons and activities for all ages, in addition to exploring its gorgeous surroundings (there are lots of hiking and bike paths here).
A variety of heated outdoor swimming pools are also available. Younger guests will like the resort's private water park's waterslides and attractions, while adults will appreciate the full-service spa and excellent restaurants.
The Woodlands' rooms are no less remarkable, especially because they all have spectacular views of the surrounding countryside. Choose one of the large poolside condos, which come with a choice of king or two queen beds, as well as a mini-fridge, if you're traveling with youngsters who want to hang out at the water park. The club level accommodations, which provide perks like access to a relaxing private lounge, are also popular.
Read: [20 Best] Bass Fishing Lakes In TexasLearn about Lake Palestine that is an excellent location to start if you're wondering how to catch bass in Texas.
8. La Cantera Resort & Spa in San Antonio
The 4-star La Cantera Resort & Spa is another excellent option in San Antonio. On-site activities include relaxing in one of the resort's five heated swimming pools, which feature separate pools for adults and children, as well as hot tubs (cabana rentals are available).
The resort also has two championship golf courses, as well as a pro shop and coaching for those looking to improve their game. A big and well-equipped exercise facility, jogging paths, a full-service spa, and on-site shops are among the other attractions. The resort has a wide range of eating options and restaurants, all of which feature excellent children's menus.
Consider staying in one of the bigger family suites if your budget permits it. The two distinct bedrooms, the biggest of which has its own parlor space, are highlights of these very opulent 1,700-square-foot lodgings. Separate eating and living spaces, as well as a work area with a desk, are very beneficial. All of the rooms include big bathrooms with separate showers and bathtubs as standard amenities.
Read: [20 Best] Beach Towns In TexasLearn why Galveston is one of the best beach towns in texas
9. Moody Gardens Hotel, Spa, and Convention Center in Galveston
The 418-room Moody Gardens Hotel, located on 242 acres overlooking the Gulf of Mexico in Galveston, is an excellent choice for anyone looking for a peaceful beach getaway. This 4-star hotel has a beautiful lagoon and a number of interesting glass greenhouses in the shape of pyramids, where you can see a variety of animals in a rainforest environment and an aquarium, in addition to its stunning gardens. These are a few of Galveston's most popular sights.
Guests may also visit the beautiful Moody Gardens, which is one of Texas' finest botanical attractions. A full-service spa, a fitness facility, and a variety of eateries are also available on-site.
A wide range of lodging alternatives are also available. The 500-square-foot queen rooms (two beds) are a popular choice, with some having Gulf views. Separate living spaces, big bathrooms with walk-in showers and soaking tubs, and mini-fridges are all available in a larger form.
Read: [Top 10] Texas Beaches That Are So Gross You Could get SickLearn about the Pleasure Pier bacteria concentration is over 104cfu per 100ml
10. The San Luis Resort
The San Luis Resort is another excellent option for visitors to Galveston. Large furnished patios, big bathrooms with separate bathtubs and showers (bathrobes provided), Keurig coffee machines, mini-fridges, and microwaves are among the amenities available in the 250 bright and well-appointed guest rooms and suites. There are also a few executive suites available. Request a gulf view if one is available.
Guests will have immediate access to a lengthy stretch of beach as well as on-site facilities such as a huge heated outdoor swimming pool with lots of sunbathing area; lounge chairs and umbrellas are supplied, and elegant cabanas with refrigerators and TVs may be leased. A plunge pool is also available. The resort also has a full-service spa and a fitness facility, as well as a large variety of dining options.
Read: [10 top-rated] restaurants in texasLearn about the Royers' Round Top Café
11. Gaylord Texan Resort & Convention Center (bonus)
The huge lakefront Gaylord Texan Resort & Convention Center, located in Grapevine, is a fantastic alternative for visitors looking for luxury lodgings near Dallas.
The large one-bedroom suites are popular lodging choices in this top-rated 4-star resort, especially for families. Separate master bedrooms, huge bathrooms with deep soaking bathtubs and separate showers, and spacious dining areas are all included. Whatever room size you pick, you can anticipate high-end amenities like furnished balconies, HDTVs, and mini-fridges.
There's much to do in and around the resort as well. Splashing around the resort's private water park with its many exciting slides and heated indoor and outdoor swimming pools is one of the most popular activities. There are a number of excellent eating options, as well as a full-service spa and a gaming area. The restaurants are likewise well-regarded, and they are particularly crowded around the holidays.
Read: [5 Best] Fishing Getaways For Couples In TexasLearn about outdoor fishing adventures by the ocean, Galveston is the best option available out there to consider.
Final words
If you are looking forward to enjoying a luxurious vacation in Texas, you should be visiting one of these hotels. They will provide an unforgettable experience to you.