Captiva Island is small enough to tour in a single day, but most visitors choose to stay longer to enjoy the island's beaches, water sports, sights, restaurants, and shopping. Its "downtown" section is readily accessible by foot. Cycling may be difficult due to the lack of bike routes, particularly when the island is overrun with visitors and snowbirds during the winter months. In this article, we are going to show the steps on how you can enjoy one of the day trips to North Captiva Island. Based on the information we share; you can figure out how to enjoy your tour and get the most out of it.

Few could argue that each day on Captiva Island is a wonderful day, but here are some things you should not miss during your brief stay. Note that boat trips and spa treatments must be scheduled ahead of time.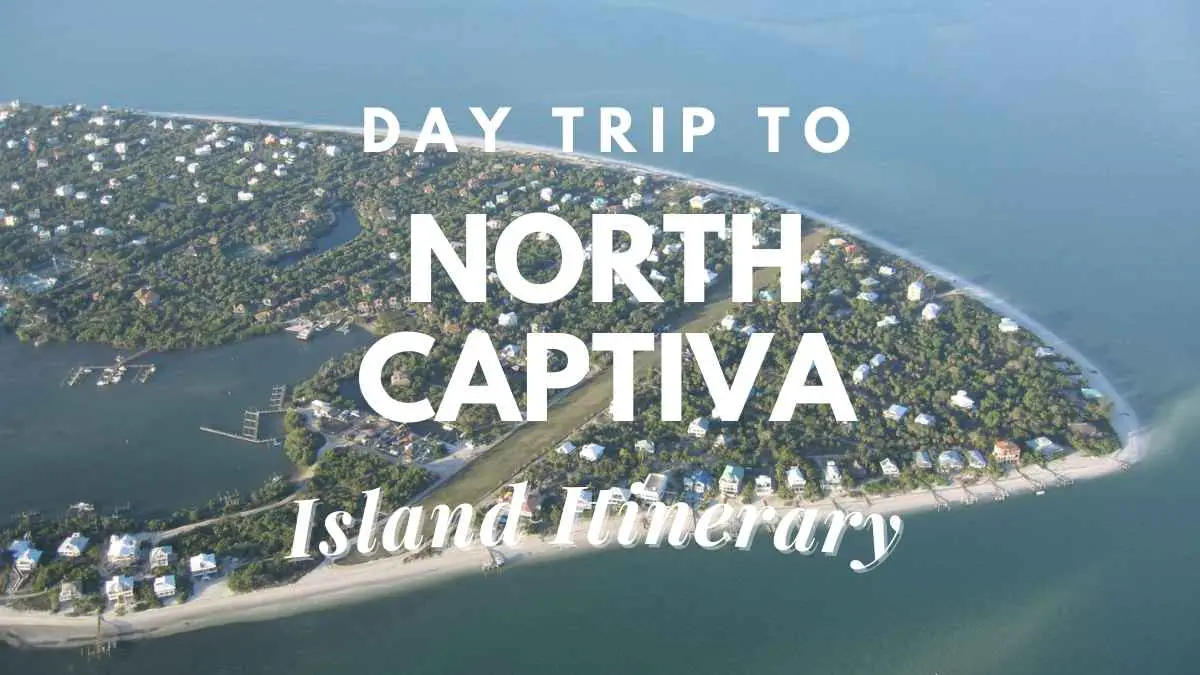 Can you go to the North Captiva Island for a day?
Yes, it is possible for you to visit North Captiva Island for a day. There are numerous things that you will be able to do while you are spending the time in North Captiva Island. On the other hand, you may call it as a great location to spend a family vacation as well. Among places that are filled with beautiful sandy beaches to spend time, North Captiva Island is holding a prominent place. Therefore, you don't really have to worry too much in order to visit North Captiva Island and get the best travel experiences that come on your way.
If you are willing to visit North Captiva Island for a day, we encourage you to rent out a charter boat. There are multiple rentals in the neighborhood that offer charter boats. You will be able to overcome hassle associated with traditional transportation options by selecting a charter boat. On top of that, it can positively contribute towards the little adventures that you are having in North Captiva Island as well. It would usually cost around $25 for you to get to the North Captiva Island on a ferry.
Read: Is Traveling A Hobby? The Ultimate Guide To An Exciting Way Of Life Learn about the Downsides Of Traveling As A Hobby

Captiva Island Breakfast
Start your day with a kayak paddle from Tween Waters Inn Marina to Buck Key Paddling Route, a canopy trail through the mangroves just across the channel from Tween Waters Inn. The greatest time to watch birds darting about the trees and dolphins arching from the waves is early in the morning.
Read: How To Get To Captiva Island ( Maps And Travel Information )
Things to do at the mid-day
To refuel, go to Doc Ford's Rum Bar & Grill at the South Seas Island Resort's entrance. Do you have a nagging ache from your morning paddle? Visit Kay Casperson's Spa for a relaxing massage before heading to the beach for some R&R. Alternatively, take a stroll around the hamlet for some unique shopping. The Jungle Drums Gallery is a must-see. Chapel by The Sea and its charming graveyard are worth a visit. This is something that you shouldn't miss out when creating an itinerary for a day trip to North Captiva Island.
Read: Can You Drive To Captiva Island?
Things to do in the evening
Captiva Cruises offers a sunset boat tour. It provides two types of cruises: one that focuses on wildlife and the other that focuses on partying with live music. For supper, you'll have a plethora of choices. If you're bringing the kids, the tacky, entertaining Bubble Room is a good option. Also, don't forget about the cake for dessert.
Additional things to do in North Captiva Island
You get free access to kayaks, beach chairs, and bikes if you rent with NCIC! This is fantastic since biking and kayaking around the island is so much fun! All of these things are available at Mangos.
Jet skies and paddleboards
Paddle boards and many sorts of boats may be rented at Boats and Fun, which is located near Mangos. The personnel at Boats and Fun is quite friendly, and you'll have a fantastic time regardless of any activity you select. For additional information on the various rentals and activities, as well as rental and charter pricing, go here.
Boats and Fun also has a gift store with a variety of products that you may use on the island or purchase as fun keepsakes to remember your trip. Take Day Trips + Fishing Trips on Boats and Have a Good Time Day tours to see dolphins and manatees, fish, participate in water activities, and even visit surrounding islands are available. For lunch, we like to rent a boat and go to Cabbage Key. It's just about 30 minutes from North Captiva and makes for a fantastic day excursion. Rates may be found by clicking here.
Cabbage Key Fishing Day Trip on a Charter Boat
Cabbage Key is a great place to have lunch. The island of North Captiva is just around 4 miles long and half a mile broad at its widest point. Because of its tiny size, walking the full length of the island – either along the beach at low tide or via the nature preserve – is rather straightforward.
The whole southern section of the island is a natural preserve/Florida State Park, with no residences or building in sight, just magnificent walks through a tropical forest. The southern part of the island has fantastic shelling and is an excellent spot for a picnic while watching the dolphin's leap. Note that depending on the weather and tides, it may not be able to walk the whole length of the island on the beach. If this occurs, just stroll across the natural preserve to the beach on the island's southern point.
Golf Cart Rides and Beach Walks
This is one of the most popular pastimes on the island, and you'll see a lot of families riding about on golf carts while appreciating the stunning surroundings. Most rental properties come with a golf cart (or two), but if not, NCIC may rent one for you. Everyone on the island is really friendly, and you'll see visitors and homeowners' wave to everyone they pass.
What should you bring when you come?
Apart from your own belongings, most rental houses will provide you with everything you want throughout your stay! However, there are a few things we suggest bringing with you to make your stay as enjoyable and environmentally sustainable as possible.
Bars and restaurants, in my view, use much too many straws; carry your own to reduce unnecessary waste, particularly since you're so near to the water. For other adorable variations, see here and here – the large size is ideal for frozen beverages!
These are ideal for bringing snacks to the beach or preparing a picnic! When traveling through airport security, you may also use them for toiletries. For a ten-pack, go here.
Books Despite the fact that the island has a "leave a book, take a book" mailbox, there is no place to purchase books. Some houses contain literature left behind by previous visitors, but I suggest bringing your own. I've just been enamored with Liane Moriarty's novels — Nine Perfect Strangers is a fascinating read! You may also bring a Kindle or iPad to download books quickly!
Many rental properties will have board games accessible for usage, however this isn't always the case. For family game evenings, I suggest bringing a couple of your favorites, or at the very least a deck of cards! Because there isn't much to do at night on the island, your board games will be put to good use! Taboo and Sequence are two of my favorite games.
Final words
Finally, I believe it is critical, while regrettable, that there is no recycling on the island via NCIC at this time. This is a major flaw, and after speaking with the island club owners, I discovered that the absence of recycling facilities is due to a lack of county funds. NCIC island employees are already working on putting in place a recycling system, and Safety Harbor already has one! I'm excited to see recycling arrive on the island shortly, as well as additional eco-friendly initiatives like banning plastic straws at bars!
When you are visiting the North Captiva Island, make sure to take lots of food and drinks along with you. That's because you are going to have a difficult time when you are trying to order them on your own. You should also take sunscreen as you visit North Captiva Island. Moreover, you will need to pack your bags with swimsuits and clothes as well. However, you don't need to take a lot of them along with you. Only few would be more than enough to have an enjoyable time at the island. If it is needed to take books and games, you may take them to the island as well.
Finally, I hope our recommendations for visiting North Captiva Island will assist you in having a fantastic holiday! North Captiva is a beautiful spot that you'll want to visit again and again.