When it comes to pets, national parks might be a little restrictive. Many only allow dogs on a limited number of paths, if any at all, and prohibit them from backcountry exploration, camping, and other activities. Fortunately, other parks, such as Shenandoah National Park, are still dog-friendly. While there are still a few no-go zones, such as parts of the park's hiking trails, fewer than 20 of the park's total of over 500 miles of trails have restricted access, leaving plenty of area for you and your dog to explore.

Shenandoah National Park is certainly one of the greatest places for you and your canine partner to enjoy some adventure, with over 300 square miles of gorgeous woods, rolling hills, mountains, rivers, and streams.

The autumn season is ideal for hiking. Hiking is a terrific way to bond with your pet, especially now that the weather is colder, and the leaves are changing colors. Check out our selection of the finest dog friendly hikes for the autumn, whether you're searching for the best dog friendly trails in Shenandoah National Park or other nearby places.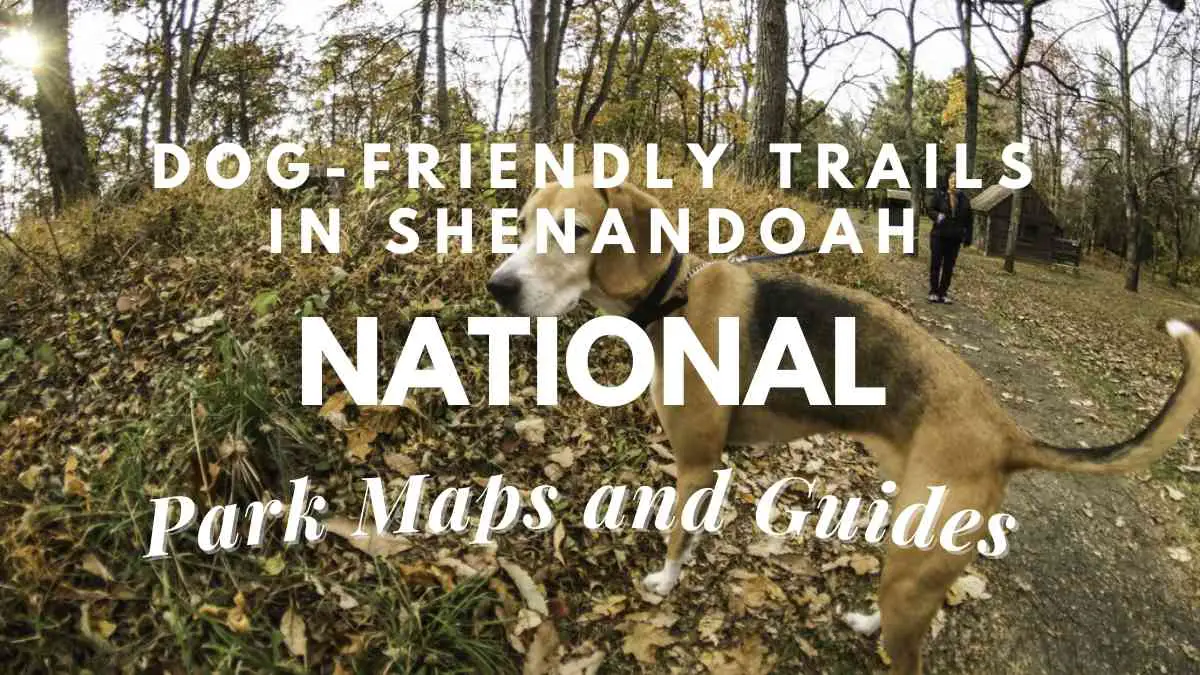 Can you take your dog for a hike in the Shenandoah National Park?
It is true that you can find a large number of dog-friendly hikes in Shenandoah National Park.
However, it is important for you decide whether your dog is fit enough to go on a hike or not.
First and foremost, it's critical to understand that not all dogs are capable of trekking.
Because your dog will try everything she can to keep up with you, even if it means jeopardizing her health or safety, it's up to you to be realistic about what you're asking of her.
Dogs who are too young or too elderly to make the trip may not only lack the stamina and strength to do it, but their immune systems may also render them vulnerable.
(If you follow these guidelines, you might be able to take your old dog for a hike.)
Any dog with health problems or who isn't physically healthy enough to move all day and withstand temperature changes may not be the greatest hiking companion.
Pugs, boxers, and Boston terriers are brachycephalic (short-muzzled) breeds that do not perform well in heat and are not recognized for their stamina.
Taking them out in the heat or on endurance walks is actually rather risky due to their reduced muzzles and narrower nares.
Heat stroke and activity intolerance are more common in these breeds.
That isn't to say they can't have fun on shorter trips; just be cautious.
Scent and sight hounds, as well as canines with a high prey drive, are not suitable for the wild.
Some dogs can be trained to stop behaving this way and learn to respond to whistles and instructions, but these dogs are more likely to chase something and disregard your commands.
Dogs who have not been properly trained and do not obey orders pose a risk to themselves, other hikers, and wildlife, and should be left at home.
Even if your dog walks with you on a daily basis, don't overestimate her talents.
Take into account the trail's terrain and weather conditions.
Is the terrain rocky, jagged, icy, or slick? Is it going to be terribly hot, and is there going to be adequate shade?
Consult your veterinarian to verify whether your dog is ready to go.
Make sure you're up to date on your vaccines and ask your veterinarian about medicinal or preventative treatments for waterborne diseases, as well as snakebites and parasite treatment (like ticks).
If you microchip your dog, you'll be able to find her if you become separated while hiking.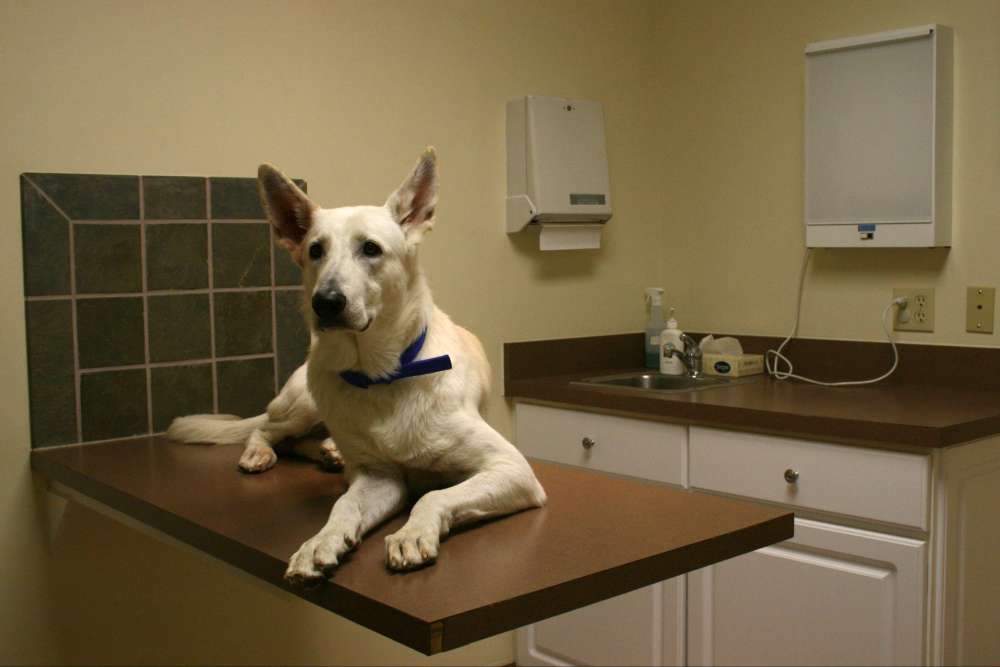 Read: Is Traveling A Hobby? The Ultimate Guide To An Exciting Way Of Life Learn about the Downsides Of Traveling As A Hobby

What are the best dog friendly trails in Shenandoah National Park?
If you are interested in taking your companion for a walk, you may take a look at any of the following trails.
All these are dog friendly hiking trails, and you don't have to worry too much about anything as you go ahead with them.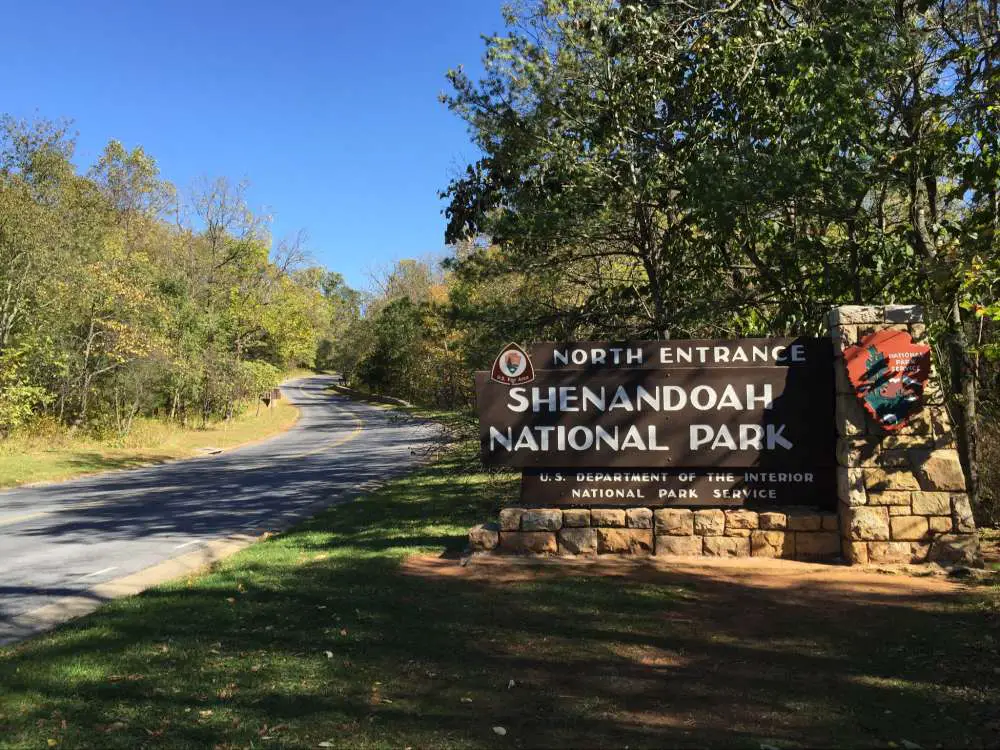 Black Rock Summit Trail
Looking for a short, simple trek with spectacular views? Take a look at the Black Rock Summit Trail.
This 1.1-mile track offers only 180 feet of elevation gain, making it an ideal trek for the whole family.
On Skyline Drive in Shenandoah National Park, the Black Rock Summit Trail is about an hour and ten minutes from Harrisonburg.
Check the Trayfoot Mountain-Paine Run Loop if you're searching for a more difficult, longer walk in the same region.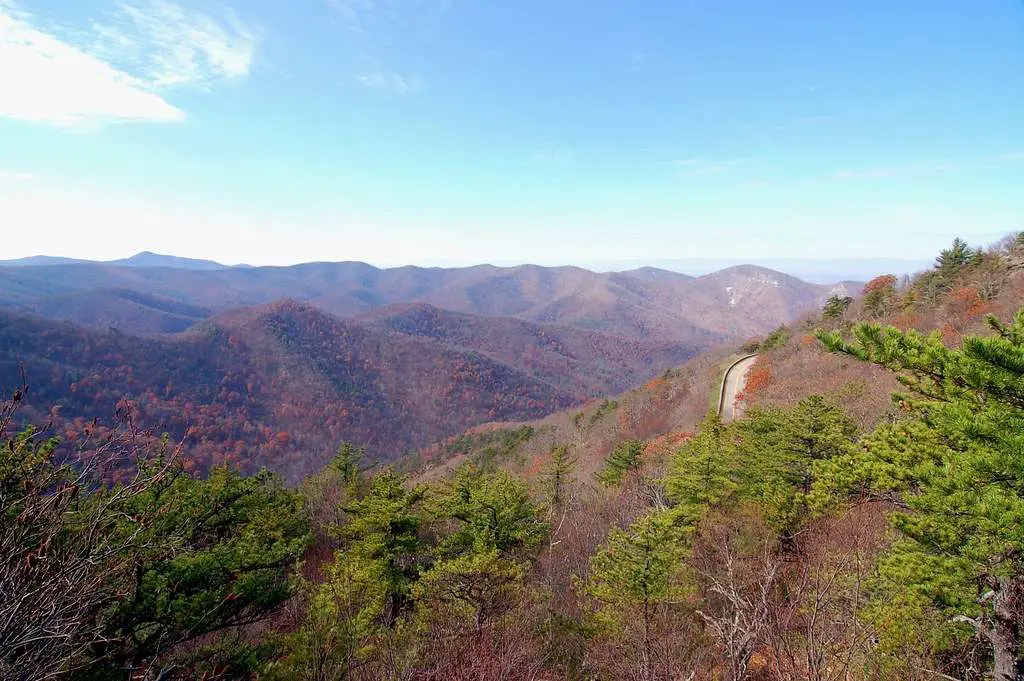 High Knob Fire Tower Trail
This is a moderately difficult Hike through the George Washington National Forest for 2.9 miles.
The High Knob Fire Tower Trail, located on the Virginia-West Virginia border, is a simple 30-minute drive from Harrisonburg.
The 2.9-mile climb concludes with breathtaking views from the historic High Knob Fire Tower.
The hike should take around 2 hours.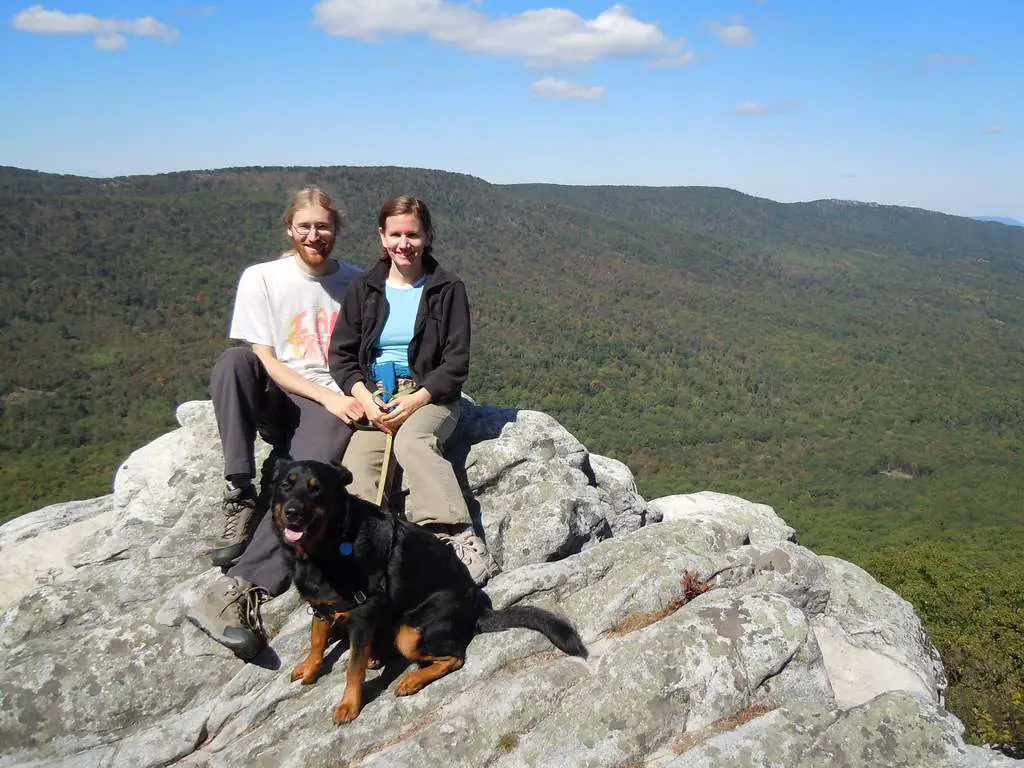 Rose River Loop
Check the Rose River Loop if you're searching for a relaxing waterfall trek with your pet.
The fairly tough 3.8-mile walk offers beautiful views of Rose River Falls as well as a brook where your pet may cool down.
Shenandoah National Park's Rose River Loop is roughly an hour's drive from Harrisonburg.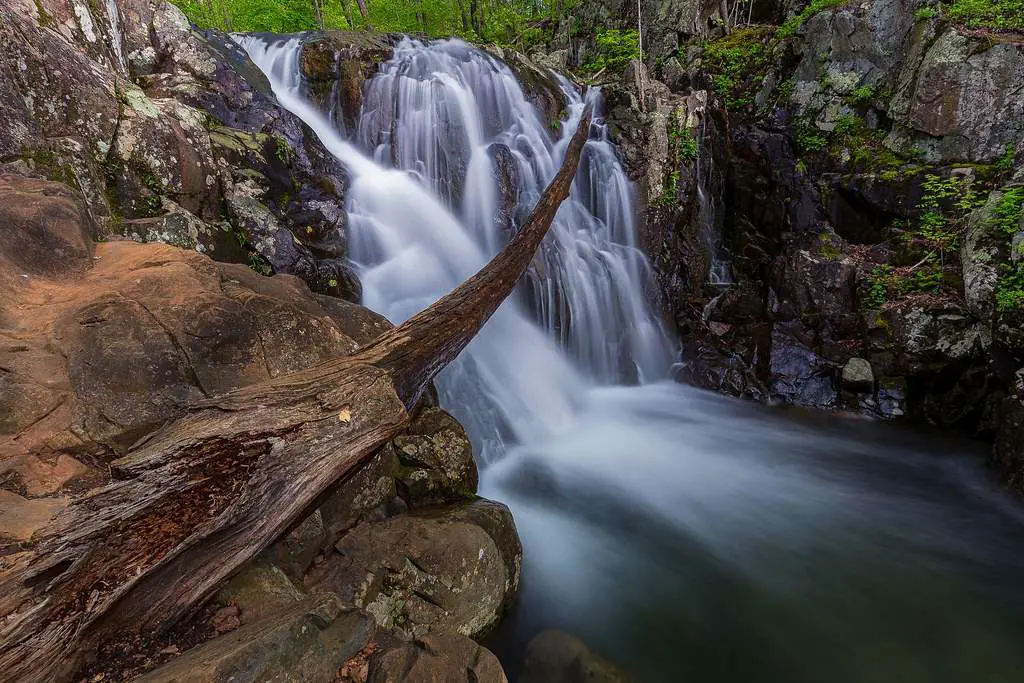 Hawksbill Gap Trail
Hawksbill Gap Trail is a beautiful area to take in the autumn colors. The 2.6-mile moderate climb offers spectacular mountain vistas and stunning wildflowers.
Because of the trails' popularity and limited parking,
it's best to arrive early to avoid the crowds.
The Hawksbill Gap Trail is roughly an hour and a half drive from Harrisonburg.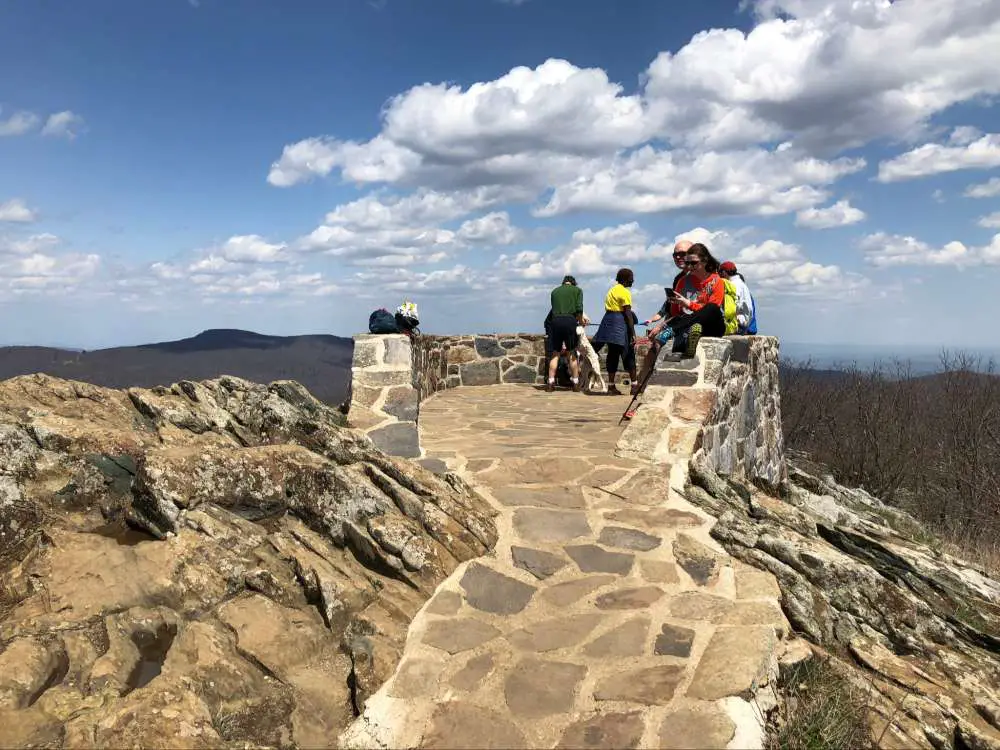 Little Stony Man
Have you recently acquired a new puppy?
Or have you never taken your pet on a hike before?
Little Stony Mountain is an excellent location for your pet's first mountain adventure.
The 0.9-mile out-and-back track is short, sweet, and beautiful!
This must-do walk is located in Shenandoah National Park, about an hour and a half from Harrisonburg.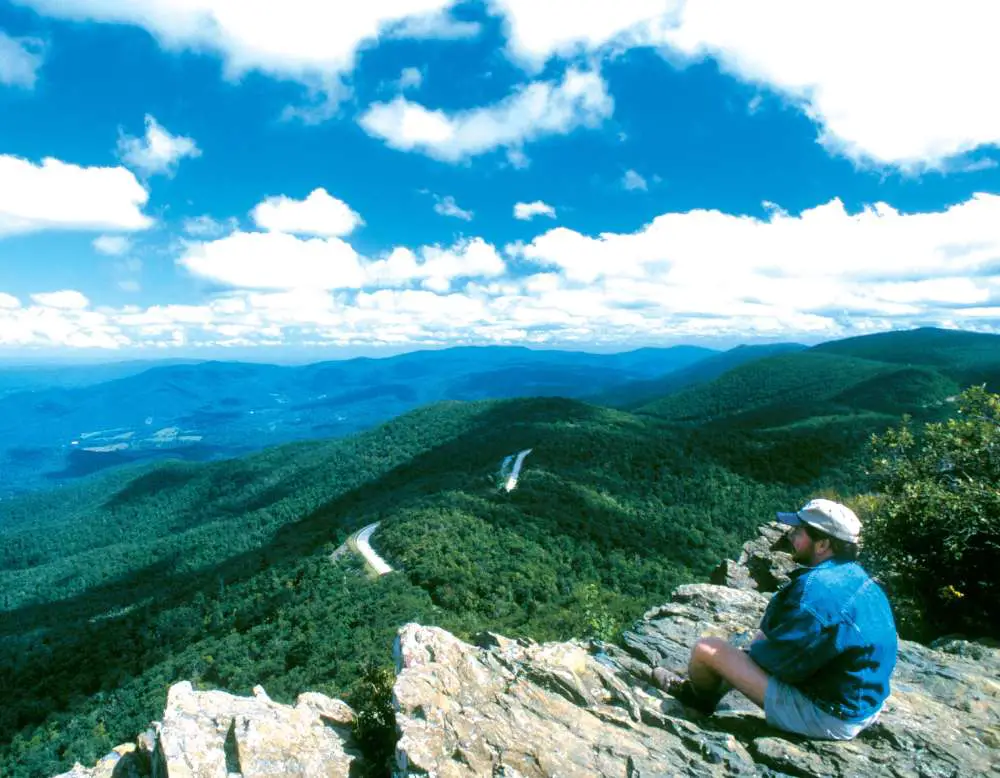 Humpback Rock
The trek to Humpback Rock is quite popular, and for good reason!
The vistas are breathtaking.
Don't be fooled by the hike's small distance.
The two-mile out-and-back trail is somewhat challenging.
On the summit, be careful with your dogs because the rocks have a sharp drop-off.
The Blue Ridge Parkway takes you to Humpback Rock in less than an hour from Harrisonburg.
Prepare for your hike before you go.
Bring lots of water for both yourself and your pet.
To avoid tick-borne sickness, make sure your pet is on prophylactic medicine.
Wear sunscreen and insect spray, but do not use human-grade items on your dogs.
Keep your pet on a leash and clean up after them when you're out on the trails.
How to Get Your Dog Ready for Hiking or Camping
You'll want to do the following to prepare your dog psychologically and physically for the trip in the national park.
Here are some tips that can assist you with it.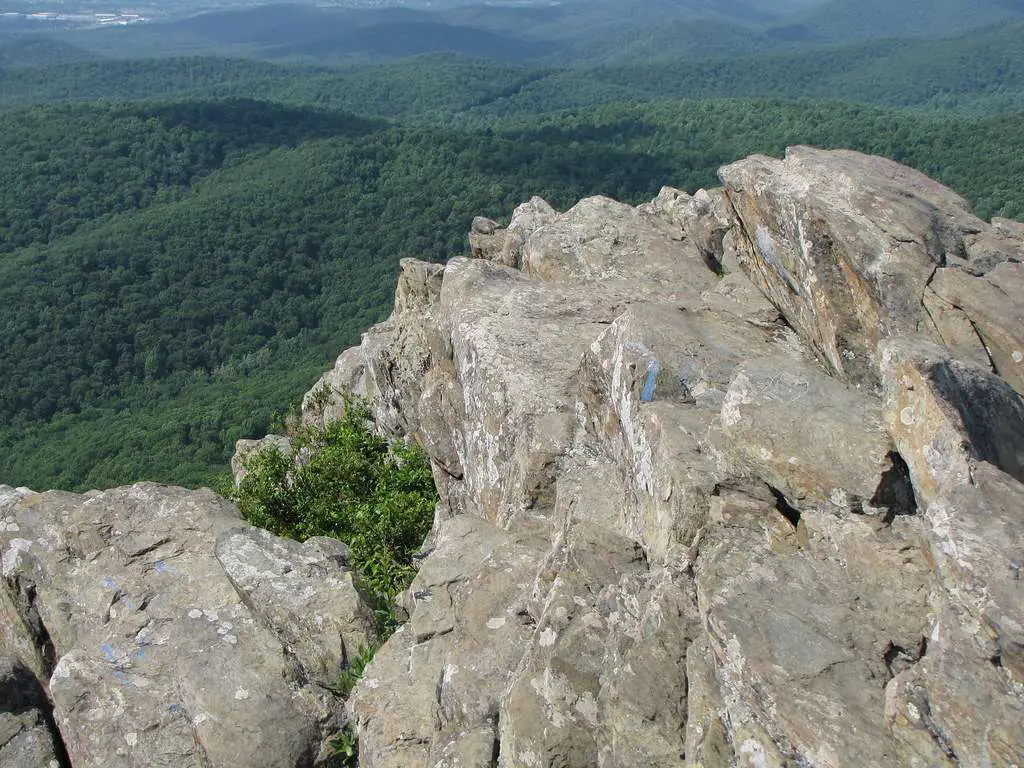 Take brief treks ahead of time to prepare.
Longer excursions should be preceded by a succession of shorter hikes.
Begin with gentle or short walks and gradually increase your distance.
Begin by watching your dog's reaction on a somewhat level and smooth surface.
If she still has energy after an hour or so, increase the difficulty and distance of the following trek, gradually increasing her stamina and strength.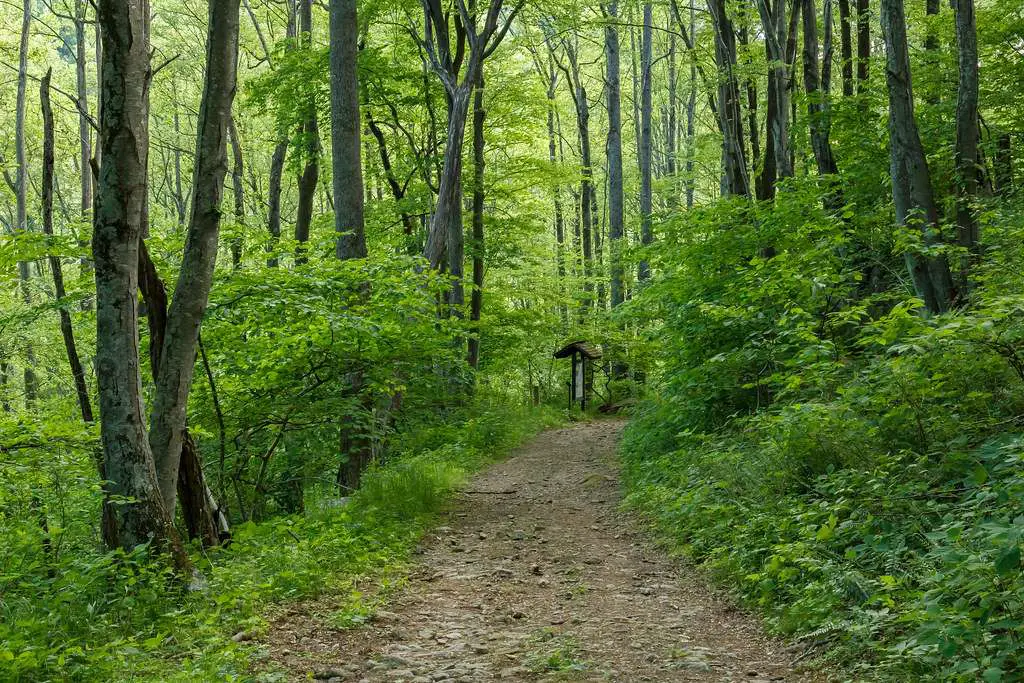 Prepare your dog's feet for a long journey.
Small practice treks can also be employed to toughen up your dog's paws or acclimate her to wearing those beautiful hiking booties you got for her.
A paw salve might help her prepare her feet for longer walks.
If she'll be sleeping in a tent, make sure her nails are trimmed before the trip to avoid tears in the tent floor.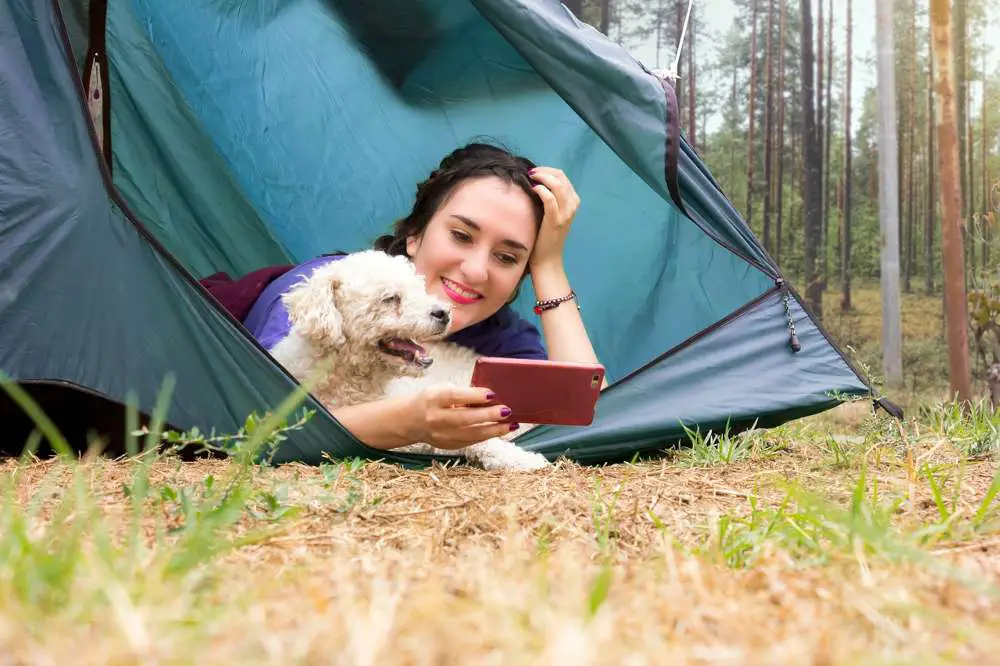 Your dog's obedience training should be reinforced.
It is your responsibility to keep your pet under control and with you at all times, whether on or off the leash.
Even if you believe you're alone on the path, keep your dog in sight and near enough to hear your orders.
Regardless of how well-trained she is in general; the thrill of a new environment is likely to necessitate a refresher course in obedience.
Make sure she recalls how to listen, sit, stay, heel, and come on practice hikes.
Consider using a whistle that can be heard from 400 yards away for recall training.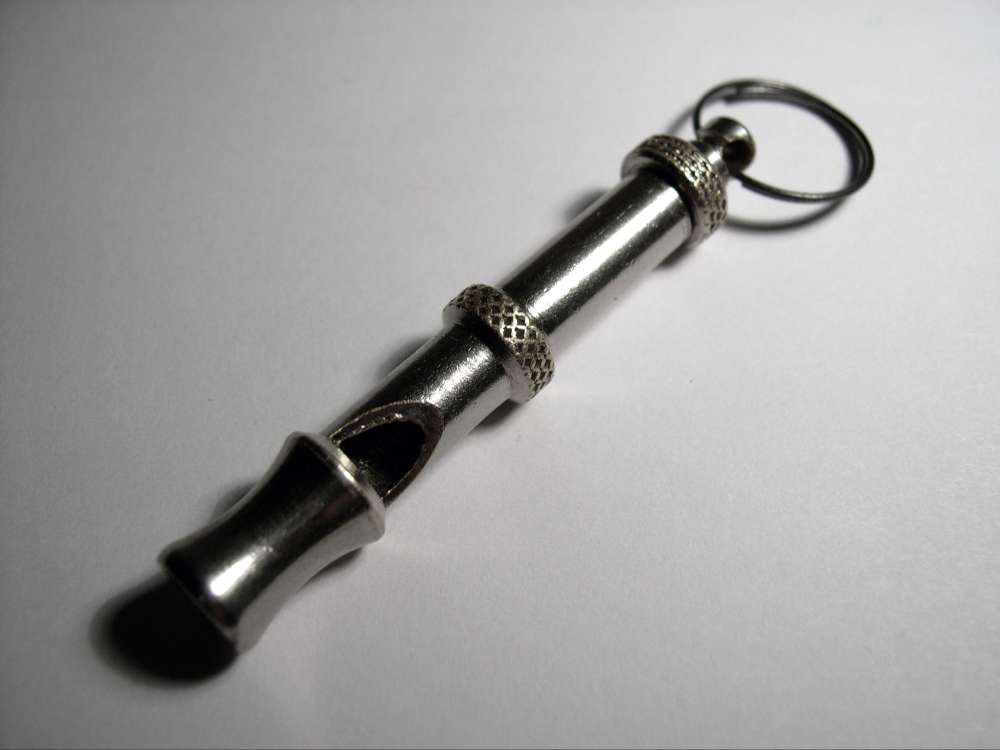 Teach your dog the trail's regulations.
For the trail, even the most well-behaved dog will need to learn some new skills.
See "How to Train Your Dog for the Trail" for further information on good trail etiquette.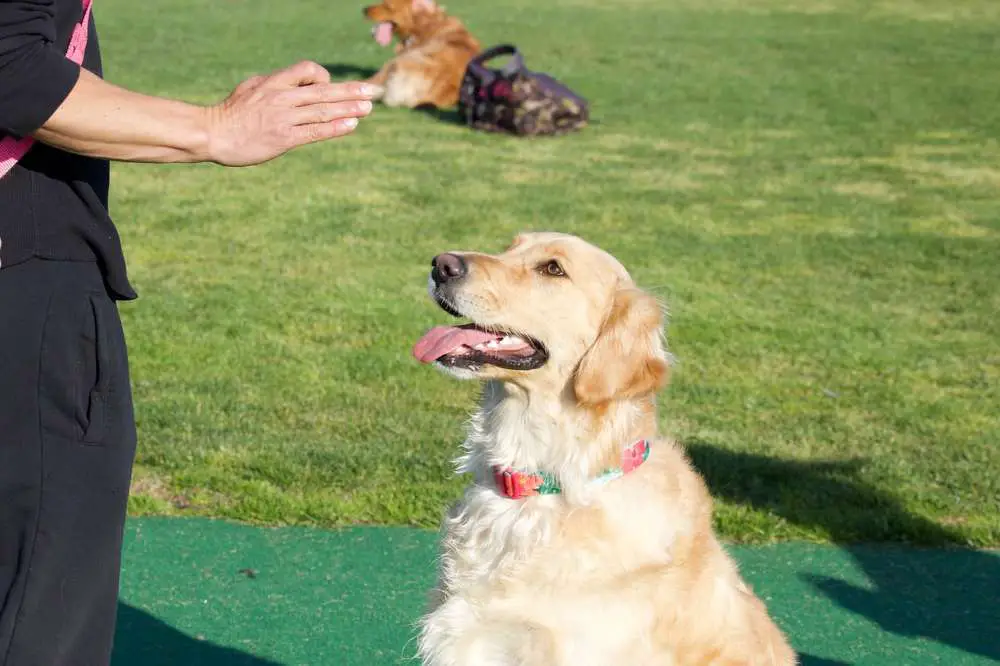 Tips to keep in mind when you explore Shenandoah National Park with your dog?
Always keep your dog under control.
She should constantly be visible and audible.
Keep her on a short leash (six feet or less) if the route requires leashes or if there's a chance she'll run into or leap up upon other hikers.
A lengthy leash is more likely to become trapped in undergrowth.
Your dog should not be permitted to roam freely even if you are comfortably seated at a campground.
More information on hiking off-leash may be found here.
Allow other hikers and bikers to pass.
When people approach, always step off the route and make your dog heel.
Proactively communicate.
Let people know your dog is friendly when you meet them on the path and transmit that serenity to the dog.
Don't try to control more than one dog at a time.
Bring a second individual to assist if you need to bring two.
However, no matter how many hikers are in your group, don't try to handle more than two dogs, as three or more dogs form a pack, which may be difficult to control.
Leave no sign of your presence.
Bring poop bags to collect and dispose of your dog's waste.
Bring a shovel if you're going backpacking overnight and plan to bury it at least 8″ deep and 200 feet away from paths, camping sites, and water sources.
Animals should be protected.
Allowing your dog to go off the track to chase animals, run through the vegetation, or play in the water is not a good idea.
The natural flora and fauna will have to be protected from your pet's interest (and not only that, but some plants are poisonous, and some creatures bite back and may host dangerous viruses or diseases).
Pet policy at the Shenandoah National Park
Pets are welcome in Shenandoah National Park and the nearby communities!
All of the dog-friendly hotels, wineries, breweries, and eateries in the region pleasantly delighted us.
The majority of Shenandoah National Park's paths are also dog-friendly.
There are a few well-known paths that are dog-free (for good cause!).
Check out this page for a list of trails where dogs are not permitted.
Keep your pet on a leash at all times, just to be safe.
This trip, we had a nasty incident with three off-leash dogs racing down the hillside.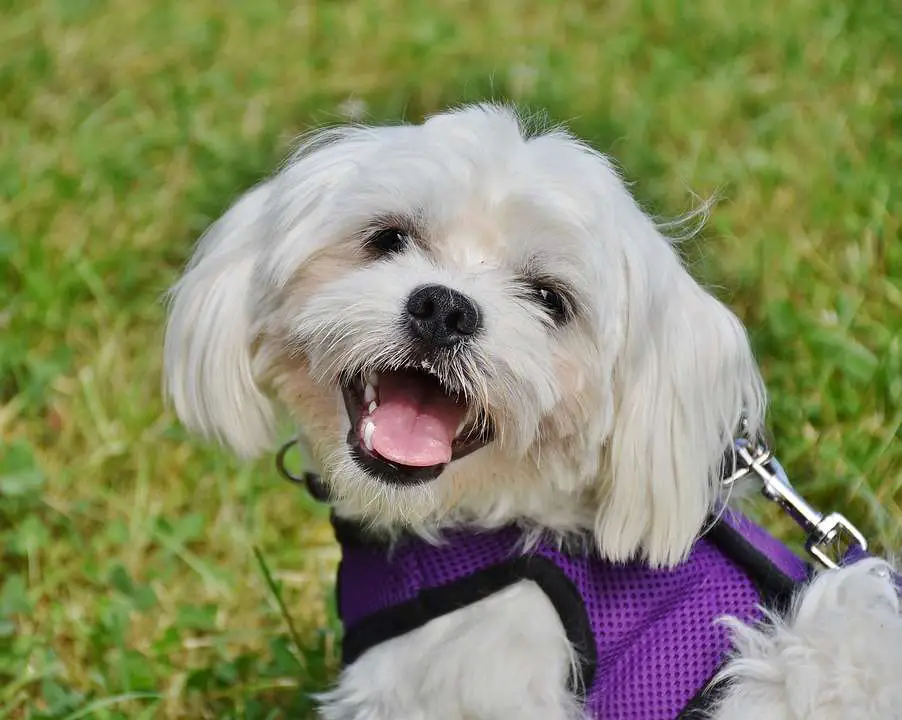 Where can you stay with your pet?
Most Shenandoah National Park campsites accept pets.
You don't want to sleep in a tent? There is also pet-friendly accommodation available!
I will note that the number of pet-friendly accommodations available at the popular Big Meadows Lodge and Skyland Resort is limited, and these rooms sell up quickly.
On Airbnb, we are huge fans! Look for pet-friendly lodging in and around Luray, Virginia.
There are also fantastic cabins and farmhouses to be found.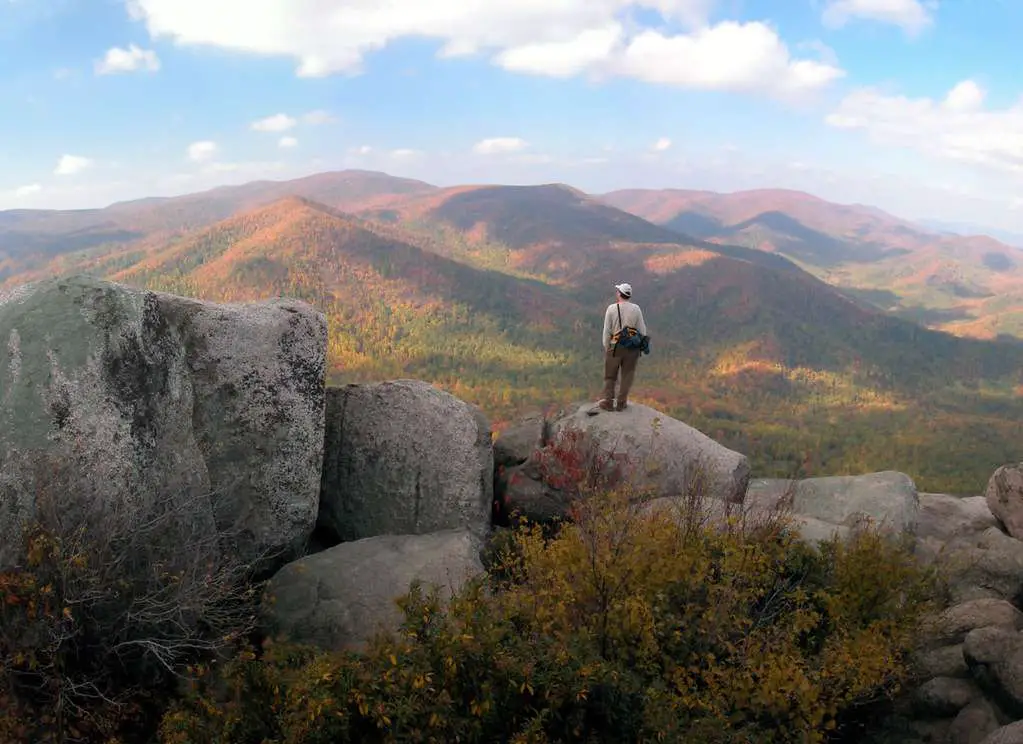 Final words
Shenandoah National Park is located in Virginia, about 75 miles from Washington, DC, along the Blue Ridge Mountains. From the park's northern entrance at Front Royal to its southern entrance in Waynesboro, Virginia, it was roughly 105 miles long. The primary route that passes through the park is Skyline Drive. It connects to all of the hiking routes, hotels, camping spots, and a variety of spectacular vistas where you can park and enjoy the scenery. Keep these tips in mind and get the best experience out of exploring the park with your pet.