With beautiful sky, fresh air, and a 3,300-acre recreational lake for boating, fishing, camping, and other fantastic outdoor family fun activities, Lake Elsinore provides the ideal year-round environment. It is tucked up against the Cleveland National Forest and Ortega Mountains. This offers fantastic options for hiking, mountain biking, or just taking it easy in this paradise for outdoor activities.

Water skiing, wakeboarding, and jet skiing are excellent activities in Lake Elsinore. Fishing guides and charter boats in Lake Elsinore on Lake Elsinore, a wide variety of fishing guides provide guided fishing excursions. You may choose a local guide to arrange your next guided fishing excursion. If you're interested in going on a guided fishing trip or charter boat, you may continue to read about Lake Elsinore fishing guide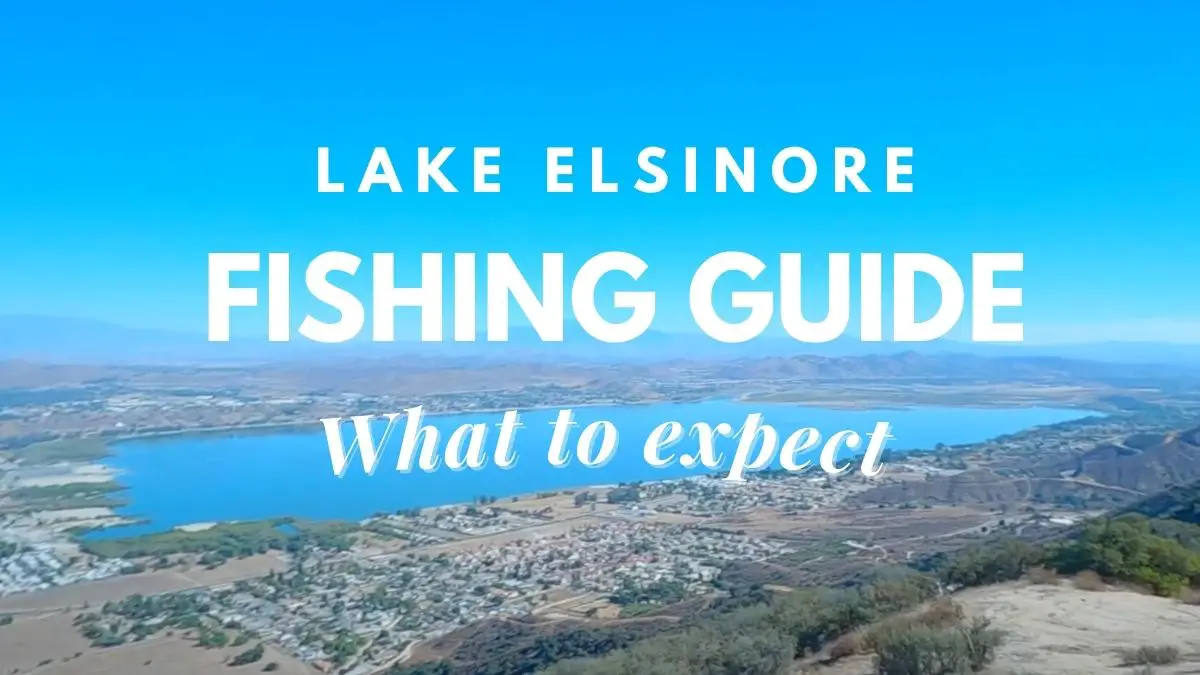 How to get to Lake Elsinore?
I-5 South to Highway 91 East is the route you should use if you're traveling from Los Angeles. Take I-15 South to the Main Street Exit. Information about Boating on Lake Elsinore To use the lake, boaters must possess a Lake Use Pass, which costs $15 and is available at all boat launch stations. For boat launching and day use sites, you could be required to pay a supplementary cost that varies according on the facility. During normal business hours, you may also buy yearly Lake Use Passes at City Hall's Cashier. These passes are valid for the whole calendar year.
Information about fishing in Lake Elsinore Before, only boats were utilized on Lake Elsinore. The City of Elsinore has made significant efforts to enhance the lake's fisheries, notably by adding new structures and fish habitat, making it a fantastic lake for fishing as well. Additionally, fish are regularly supplied to maintain a healthy population of catchable fish in the lake. At order to boost the fisheries, Wiper bass, a hybrid between Striped Bass (Striper) and White Bass, were planted in the beginning of 2005. Here, it is possible to catch a ton of carp, catfish, wiper bass, panfish, and largemouth bass.
Read: Is Traveling A Hobby? The Ultimate Guide To An Exciting Way Of Life Learn about the Downsides Of Traveling As A Hobby

Visiting Lake Elsinore for fishing
One of a small handful of fishing lakes where you may catch hybrid fish known as wipers, Southern California's biggest natural freshwater lake is accessible from most of the area's main cities. Unlike many SoCal waterways, Lake Elsinore does not get a winter stocking of hatchery rainbow trout, but for many fishermen, those hybrids of striped and white bass more than make up for the absence of trout.
In addition, Lake Elsinore is a fantastic location for catching a number of game fish species, such as largemouth bass, catfish, and several panfish species. A short distance from Orange County, Lake Elsinore is situated on the western end of Riverside County, close to the city of Lake Elsinore.
When fishing, boating, hiking, or engaging in other activities, the lake's location just east of the Santa Ana Mountain Range provides breathtaking vistas. It should come as no surprise that the lake is busy, particularly on weekends and much more so during summer vacation weekends, given its proximity to big cities like Los Angeles and San Diego. If possible, schedule your fishing expeditions to avoid the splash-and-dash mob brought out by the warm weather.
Although the majority of tourists are day trippers, you are very welcome to load up the camper, hook up the boat, and stay a while. Common carp have sometimes overwhelmed Lake Elsinore, which has had a negative impact on more well-liked game species. However, recent initiatives to reduce the carp population have helped restore the lake's productivity. The installation of the wipers, which eat juvenile carp, helped reduce carp by removing them as adults as well as by removing them altogether.
What to experience with Lake Elsinore fishing?
The California Department of Fish and Wildlife notes that procedures that have aerated and maintained the water levels have improved circumstances for bass, panfish, and catfish… and consequently fishermen. In addition to managing the carp.
The Lake Elsinore and San Jacinto Watersheds Authority (LESJWA) oversees the quality of the water and has collaborated with CDFW to enhance the balance of fish species, including the removal of countless tons of carp.
For the first time in more than ten years, wipers were recently supplied in Lake Elsinore, but other species were also added, including bluegill, black crappie, and redear sunfish for the winter.
Anglers of all skill levels have the chance to capture fish here because of the diversity of game species. Wipers are a combination of white bass and striped bass, as was already described. Since they are infertile, they won't overpopulate the lake, but they are aggressive eaters and will consume almost everything that can fit in their jaws.
Additionally, since they are eager biters and tough competitors, they are a blast to capture. The wipers are still developing as of this writing, but given the abundance of feed in Lake Elsinore, they will develop swiftly. The wipers could have reached the required minimum 18-inch size to maintain in 2021.
In a few years, wipers weighing five pounds or more should appear, and the largest wipers from Lake Elsinore should ultimately weigh ten pounds or more and put up a fierce battle on medium-weight tackle. Crankbaits should be cast or trolled in places with little structure. Wipers often wait to ambush bait on flats along the edges of channels for the most of their time. Topwater lures sometimes provide an exciting bite with a wiper throwing itself out of the water as it strikes the artificial. These lures are handled gently across the surface.
Many fishermen who are looking for wipers are surprised to hook up with a largemouth bass. They are also worthwhile targets on their own. The lake's largemouth bass are captured in a number of methods and may weigh more than 10 pounds. The largemouth prefers grassy locations, so cast your line or go to shorelines with grassy vegetation.
In these places, soft plastic baits with weedless hooks should be thrown. Work the fish back in gradually with little rod jerks, letting the bait sink to the bottom before reeling in the slack. Another method is to troll crankbaits near trees, rocks, docks, and drop-off edges. Since largemouth like to hide from predators and avoid the sun, particularly in the middle of the day, you'll need to transport their food directly to them, much like Uber Eats, while they are camped out. In the dim light of early mornings and late nights, when bass fishing is often at its greatest, they will go out and hunt more.
Surprisingly many strikes may result by blind casting lures from the beach and covering plenty of areas. To make sure you cover all of the water in front of you, spread the casts from the bank on one side of your body to the other.
Particularly when the sun is low or down, largemouth are known to put on an acrobatic display and can bite topwater lures.
Anglers working the lake's bottom often capture bottom-dwelling channel catfish. Cats that frequently weigh more over 10 pounds may be found in Lake Elsinore, but fish that are between 12 and 24 inches long make great meals.
Focus on soaking baits near the lake's bottom to attract bullheads or channel catfish. In the dirt, catfish were hiding and looking for their next meal. Cut fish like mackerel or shad, shrimp, fake stink baits, chicken livers, and nightcrawlers are some of the greatest baits for catching catfish. Any one of them will work.
Fishing for catfish requires a basic setup. Attach a weight 12 inches above the end of the rope with a hook. The catfish may take the line without feeling the weight when it is a sliding weight halted by a swivel. Put your preferred bait on the hook, then throw the line. As you wait for a bite, let the bait rest on the bottom. Remain patient while you place the rod in a rod holder or a Y-shaped stick and rest it against it. The catfish should come to you thanks to the aroma of the bait.
Set the hook as the blow comes and take pleasure in the fight but handle with care. A painful wound may be caused by the dorsal fin at the top and the pectoral fins on the side closest to the skull. Catfish may be fished from a boat or from the beach. There will be catfish to catch at several bank-fishing locations across the lake, but Whiskers Fishing Beach on the east side (next to the middle school) will undoubtedly yield. Catfish may be caught at any time of day, although they tend to be more active at night and in the early morning.
Although they might be a little hit or miss and run in cycles in most lakes, crappie is a popular fish to capture. Both white crappie and black crappie have been captured in Lake Elsinore, some of which are genuine slabs.
Crappie like small jigs and other minnow-like lures, however bait also works. Crappie fishing is popular around buildings.
In addition to being great for catching bluegill and redear sunfish, Lake Elsinore is also a great place to get little green sunfish. Although they sometimes consume smaller fish, bluegill and sunfish are mostly insect-feeders. Worms, mealworms, crickets, and other buggy baits, together with tiny lures and fake flies, all perform well for capturing bluegill and other varieties of sunfish. Many fishermen put their lines near weedlines or other places where sunfish may hide while using bait and a bobber to catch them. They are often seen in areas where a building provides some shade.
Crappie and several sunfish species are often seen in groups. Crappie schools may sometimes be quite huge, but bluegill and sunfish can often hold with many fish as well. In order to keep getting bites once you capture one, keep working that area. You just need light action rods and reels for sunfish. The constant activity will keep the youngsters entertained for hours.
Even though they tend to put a strain on particular fisheries, carp still make up a sizable amount of the fish in this area and are terrific fighters when cast to. Make sure you are prepared for them if you are fishing for carp in Lake Elsinore since they may grow large enough to break poles and strip reels.
The most popular baits for catching carp are dough balls, maize, and other items; sometimes, these lures will also bring catfish to the end of your line. As previously said, Lake Elsinore is not normally supplied with hatchery rainbow trout during the winter since the cooler weather may cause a little halt in fishing activity. Nevertheless, you may catch anything here at any time of the year. Check out Lake Skinner, Diamond Valley Lake, or Lake Perris, among others, if you're particularly looking for stocked trout in the area (especially during the colder months).
How to plan your trip to Lake Elsinore
The summer months on Lake Elsinore may be hectic because southern Californians come to the shore of the biggest natural lake in the region to cool down. Between Memorial Day and Labor Day, boat traffic reaches its height. If you want to avoid the traffic you want to avoid by leaving the city and going to a lovely location, try traveling in the spring and autumn.
Where exactly is Lake Elsinore?
The village of Lake Elsinore, which offers all the necessities for a day trip or overnighter, is conveniently positioned not far from Interstate 15 and Ortega Highway (State Route 74). Plan on traveling for around an hour and a half from Los Angeles, or a comparable distance from San Diego, the majority of Orange County, or Palm Springs, outside of peak traffic hours.
Access to the bank and boats
There are several parks along the coast that provide different access points to boat ramps, beaches, and banks. Elm Grove Beach offers parking for free for beachgoers. The park offers leashed dogs welcome, shaded spaces, fire pits, volleyball courts, and free parking.
There is a lot of fishing access because to the many parks, other public spaces, and exclusive lake resorts, as well as the kilometers of coastline. If you're searching for a public beach, you may choose from places like Lowell Street Fishing Beach, Davis Street Fishing Beach, and Whiskers Fishing Beach.
Three boat ramps are available to boaters. Remember that you will have to pay a launch charge. Launch Pointe Recreational Destination & RV Park, Lake Elsinore Marina, and SeaPort Boat Launch are some of the ramps.
Don't worry if you don't bring all the necessary bait and equipment. The staff at the neighborhood bait stores is probably knowledgeable about what and where the fish are biting. All fishermen 16 years of age and older are required to obtain a fishing license before casting a line. Boat rentals are offered by Launch Pointe Landings, while they are not necessary to take advantage of everything the lake has to offer.
Camping and lodging
With so many alternatives, choosing where to stay during your trip to Lake Elsinore will be challenging. All of these alternatives will be open to you, whether you choose to set up camp in a tent, bring the RV, or stay in a hotel or rental cottage.
Launch Pointe is the most well-liked retreat on the lake. The name-bearing boat launch is only one of the many amenities available at this area.
Another one-stop shop that may meet most of your requirements is Lake Elsinore Marina & RV Resort. Coyote Cove, Lake Elsinore Marina & RV Resort, Crane Lakeside, Lake Park, Road Runner, and Weekend Paradise RV Park are more places to stay overnight. Day travels may be just as enjoyable as longer vacations. Making time to experience new activities nearby is what's most essential.
Final words
You may catch bass, crappie, bluegill, wipers, and catfish when fishing from a boat or from the shore. With the installation of artificial structure and fish stockings, fishing has improved. There are several fish over five pounds present. To learn more about ideas and methods for catching these high-quality bass, visit the California bass fishing website.
At Lake Elsinore in California, anglers chase largemouth bass, channel catfish, blue catfish, white catfish, black crappie, rainbow trout, bluegill, green sunfish, redear sunfish, and striped bass. It is the biggest freshwater lake in Southern California, with a surface area of nearly 3,300 acres. is a vacation for many different water and outdoor activities. With several access locations for boating, swimming, picnics, and shoreline strolls, Lake Elsinore is encircled by the town.
If you are a fishing enthusiast, Lake Elsinore is a place that you must consider visiting. But before you visit Lake Elsinore, you should take a look at this guide. Then you can gather all sorts of useful information and proceed with Lake Elsinore fishing. This will help you to fall in love with the overall experience as well.