On the east shore of Prince William Sound, between Hawkins Island and Lake Eyak, and hidden from view by Mount Eccles, lies the small fishing town of Cordova. Visitors visiting the little coastal town of Cordova, which has a population of around 2,800 people, are rewarded with a stunning natural backdrop, an engrossing history, warm Alaskan hospitality, delicious seafood, and a broad variety of conveniently accessible outdoor excursions.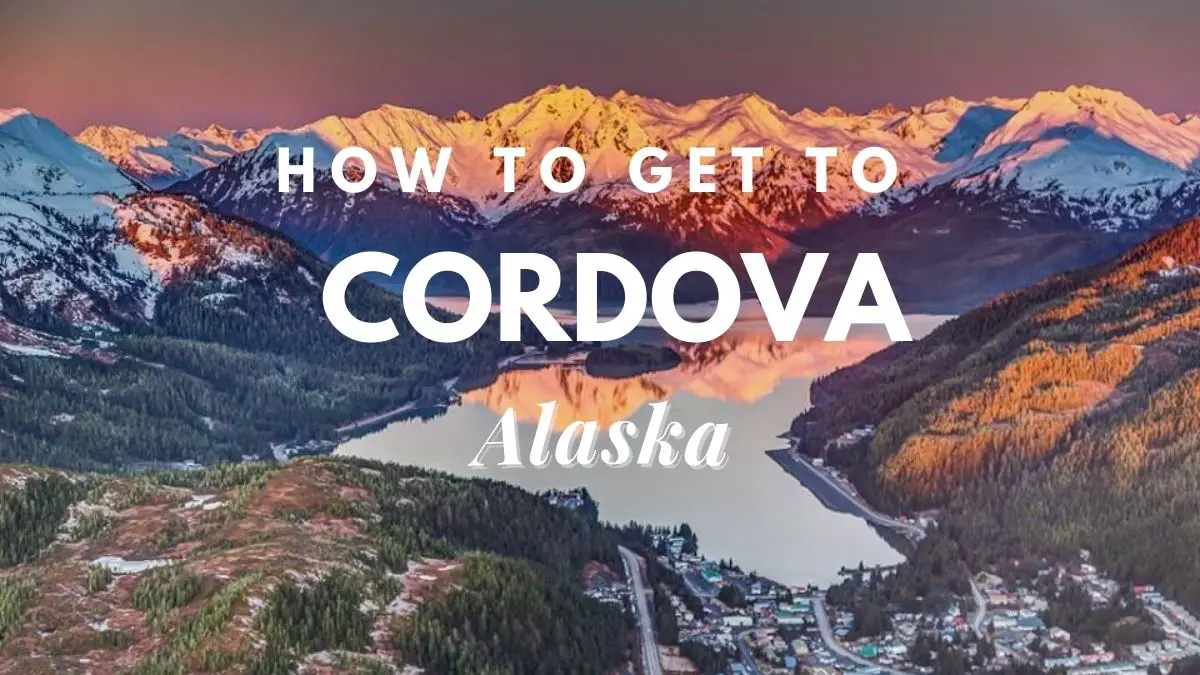 How to get to Cordova Alaska?
The Alaska Airlines plane visits Cordova twice a day. Flight 61 departs Seattle going for the north, stopping in Juneau and Yakutat on route to Anchorage. Flight 66 arrives from Anchorage, traveling southward to Yakutat, Juneau, and ultimately Seattle. Seattle and Anchorage are regarded as the entryways to Cordova. For bookings, timetables, discounted rates, and more, visit the Alaska Airlines website.
From Anchorage to Whittier, you may reach the Whittier Ferry Terminal, where there are frequent sailings to Cordova, by taking a breathtaking scenic drive of around 70 minutes along Turnagain Arm. To make a reservation, see timetables, compare prices, or learn about upcoming ferries, visit the Alaska Marin Highway website. Another way to go to Cordova from Valdez is via boat.
Read: Is Traveling A Hobby? The Ultimate Guide To An Exciting Way Of Life Learn about the Downsides Of Traveling As A Hobby

Things that you can do at Cordova Alaska
The Copper River Highway, which is mostly made of gravel, is the entrance to the Copper River Delta, an area rich in wildlife and offering a variety of hiking, fishing, and birding activities. At mile 36, where a bridge has been washed away, the road now comes to an end.
The Million Dollar Bridge, which offers stunning views of Childs Glacier, is located at around mile 50 of the roadway. The Copper River & Northwestern Railroad needed a way to transport ore from the productive Kennicott Mines in McCarthy, so this four-span bridge was built in 1910. While it is no longer possible to drive to the Million Dollar Bridge and Childs Glacier, you may still visit the region by taking a boat excursion up the Copper River with a local tour operator. One of the most active glaciers in Alaska, Childs Glacier advances by around 500 feet a year and thunderously calves' icebergs into the Copper River.
In the spring and autumn, the Copper River Delta is home to millions of birds and waterfowl, including the entire West Coast dunlin population and 7 million western sandpipers. At the start of May, birding activity is at its height. The first weekend in May is the Copper River Delta Shorebird Festival, which attracts birders from all over the globe to Cordova to see the greatest migration in the country. The event includes talks, seminars led by professionals from across the world, and excursions to excellent viewing locations.
Throughout the summer, charter boat companies provide fishing excursions to tourists out of Cordova. Halibut, silver salmon, and sockeye salmon make up the bulk of the catches. The Copper River Salmon Jam, which takes place in mid-July, honors the seasonal runs of salmon in the Copper River by hosting a number of events including art fairs, concerts, road races, and, of course, plenty of food.
Pristine Kayakers may spend a day kayaking at Orca Inlet, which is located north of Cordova. Local outfitters provide drop-off transportation, kayak rentals, and guided excursions of Orca Inlet and other nearby inlets. The Copper River is a well-liked rafting location. Local outfitters provide multi-day expeditions that include other activities in addition to guided half-day cruises down the river.
With a variety of routes that explore the Chugach National Forest's temperate rainforest, glaciers, and mountains, Cordova is a hiker's paradise. The Ski Hill Trail, which is easily accessible from town, is one of the most well-known routes. The path ascends through the meadows and woods of the Mount Eyak Ski Area throughout the summer, offering breathtaking views of Orca Inlet and the nearby mountains.
Beautiful scenery surrounds Saddlebag Glacier, which is bordered by peaks and cliffs. The Saddlebag Glacier Trail leaves the Copper River Highway at Mile 25 and heads off onto a marked dirt road to the glacier. To get to Saddlebag Lake, where you can observe icebergs that have called off the glacier, it is a short 3-mile walk between cottonwood and spruce trees.
A trip to the Cordova Historical Museum is essential to understanding the city's lengthy and interesting history. A three-seater bidarka (kayak) fashioned of spruce wood and sealskins, artifacts from the town's early history, and local marine life are all included in the exhibits. The town's famed ice worm, which inhabits glaciers and is honored each winter during Cordova's biggest festival, is the subject of a fascinating exhibit.
Final words
Now you know how to get to Cordova Alaska and the things that are available for you to do. You may follow this quick guide and come all the way to Cordova to secure an unforgettable experience.