In the Sierra Nevada foothills, midway between San Francisco and Los Angeles, near the entrance to Sequoia National Park, Three Rivers is a mystical community where the Middle or Main Fork, the North Fork, and the South Fork of the Kaweah River merge. The river really has two more forks, the Marble and East Forks, which mostly run outside of Three Rivers in adjacent Sequoia National Park. The river starts 12,000 feet up in the surrounding Sierra Nevada mountains. Together, the Middle, North, and South form the stunningly magnificent Kaweah Canyon. The Yokuts term "Gaweah," which means raven or crow, is most likely the source of the name "Kaweah," which is thought to have Native American origins.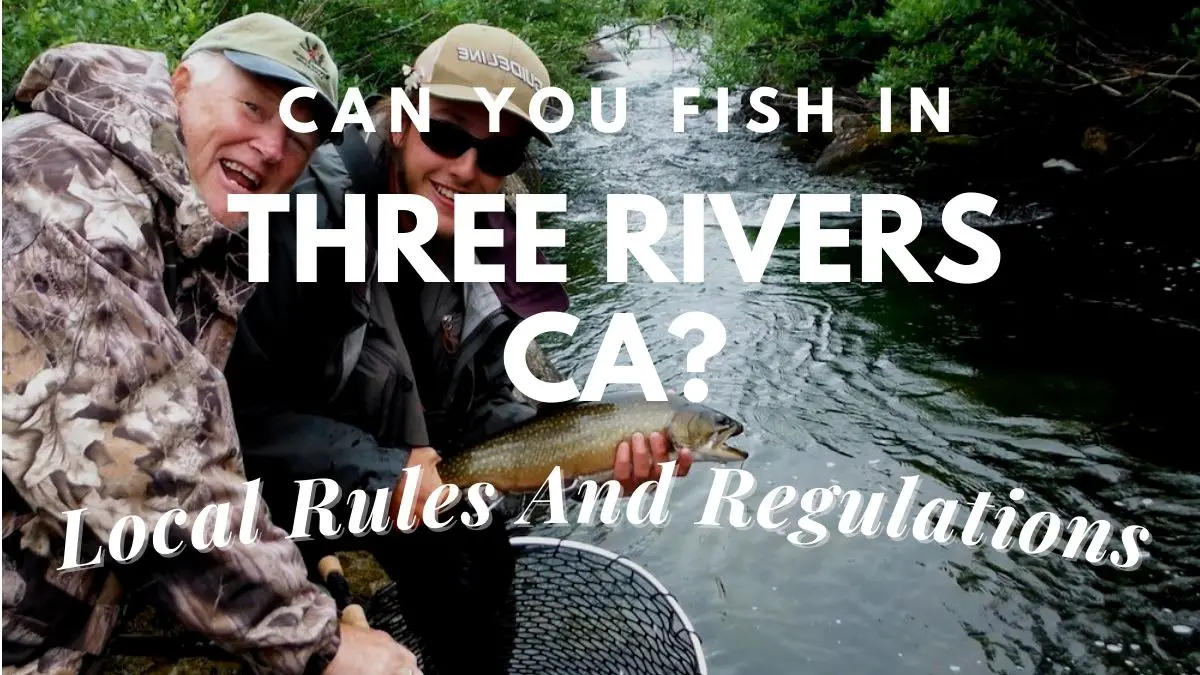 History of Three Rivers
The Yokuts were the original inhabitants of Three Rivers before European settlers arrived there in the 1850s. They discovered that the area's native oak trees, buckeyes, plants, fish, deer, birds, ducks, squirrels, rabbits, and other small animals created a small paradise that allowed them to survive, at least during the fall, winter, and spring. The Yokuts in Three Rivers were like other Californians of the time, who lived in two homes—one in the winter and another in the summer. During the summer, they relocated their camp to what is now Giant Forest, in Sequoia National Park, then returned to Three Rivers as soon as it became too cold or snowy for them to readily acquire food.
Cattle, sheep, and pigs were originally raised by the first European settlers in the middle of the 1850s. They moved themselves and their animals into Giant Forest in the summer as per the Yokuts' custom. These immigrants succeeded in rearing domestic animals by the 1870s, and they had also established several orchards of citrus trees and other fruit plants.
A second wave of roughly 160 persons came in the late 1880s. They originally met in San Francisco and decided to move to the mountains to build their socialist utopian dream, which included a place where people would truly be treated equally, value would come from labor rather than merely demand, everyone would have access to a good education, and women would be treated with the same respect as men. When the colonists were refused ownership to their property, the colony progressively disintegrated and the experiment was abandoned, but not before the group had grown to 300 people and made contributions that are still being used today. After the colony was destroyed, some of the residents moved away, never to return, while others stayed and gradually became a part of the neighborhood.
Read: Is Traveling A Hobby? The Ultimate Guide To An Exciting Way Of Life Learn about the Downsides Of Traveling As A Hobby

Can you go ahead with Three Rivers fishing?
Yes, it is possible for you to go ahead with fishing in the Three Rivers. However, not everyone can do it. You will need to obtain appropriate licenses before you do it. You are not alone yourself. On their approach to Sequoia National Park, most travelers swiftly pass the Californian village of Three River without understanding how much there is to do there.
We adore Three Rivers, and whenever we visit the Sequoias, we always prefer to stay in this gateway town and take advantage of all it has to offer rather than in the National Park itself. Everyone can find something to do in Three Rivers, including families with young children, history enthusiasts, and fans of water sports.
The list of our top Three Rivers attractions is provided below in the hopes that it may assist you in organizing your next great American road trip.
Fishing the Kaweah River
California's Tulare County is home to Kaweah River at Three Rivers. Less than 10 miles separate residents of Three Rivers and Lemon Cove from Kaweah River. California Department of Fish and Wildlife is the organization in charge of regulating fishing in the state. If you need a fishing license, you may get one from Kaweah River Fishing License at any time. The list of costs and options includes non-resident fishing permits. Please be careful you follow the state's fishing rules. Keep in mind that restrictions exist to safeguard fish species and maintain access to fishing for future generations.
What are the best places to go fishing Three Rivers CA?
It is nearly difficult to provide an overview of all the excellent fishing spots in California since it is one of the largest states in the country. For bass, the Sacramento River is famous, and for trout, the Trinity. Bass are abundant in lakes and impoundments throughout the state, while game fish are plentiful in coastal fisheries from San Francisco Bay to San Diego. To learn more about fishing spots in your region of the state, visit the CDFW website.
What type of fish can you catch at Three Rivers?
The quantity of game species in California is astounding, especially when you combine freshwater species like brown and brook trout with saltwater species like yellowtail and yellowfin. Due to the immensity of the state, which stretches from the desert environment of the Mexican border to the marine climate of the Pacific Northwest, and its geography, which ranges from sea level to the highest peaks in the Lower 48, there are almost endless opportunities for fishing. Bass, done. Salmon and trout are present. Sea bass and striped bass? Check. To learn more about the variety of game species that live in Californian waterways, visit the CDFW website.
Which fishing path in Three Rivers is the longest?
Sawtooth Peak and Columbine Lake via Sawtooth Pass and Timber Gap Loop is the Three Rivers fishing path with the greatest distance, according to AllTrails.com. It takes 12 hours and 2 minutes to trek this estimated 17.6-mile path.
Which fishing path in Three Rivers gains the highest elevation?
Three Rivers: Of all the fishing paths in the region, Sawtooth Peak and Columbine Lake via Sawtooth Pass and Timber Gap Loop has the most elevation rise, rising 6,607 feet. Bullfrog Lakes via the Farewell Gap Trail has the next-highest rise for fishing paths, rising 4,537 feet.
Final words
A popular location for all kinds of water activities is Lake Kaweah, which is close to Three Rivers. It was created by building a dam on the Kaweah River and is within a 15-minute drive from the city. It is a sizable lake where you can go trout, bass, and catfish fishing. While some people bring their own boats, there is a fantastic marina where you can hire a variety of boats for a half-day or full-day. There are also rentals available for kayaks, paddle boards, and aqua cycles.
Because they provide a ton of shade on a hot and bright California day, we like their patio boats. There are boats with capacities ranging from 8 to 18 people. For our family of four, we booked an 8-person boat, and it was the ideal size for us and our whole team, including food and beverages, fishing gear, and swimming equipment. We had a wonderful day at Kaweah Lake, and we will most certainly return. The lake's water warms up in the summer and is ideal for swimming. You can swim off your boat with ease because all patio boats have a staircase leading into the water, making it possible for even young children to climb up and down.