You probably envision soaring over beautiful landscapes, taking in unfathomable vistas, defying gravity, or experiencing an unexplainable rush when you think about ziplining. However, there is a lot more to an extraordinary zipline trip than, dare we say it, the ziplines themselves.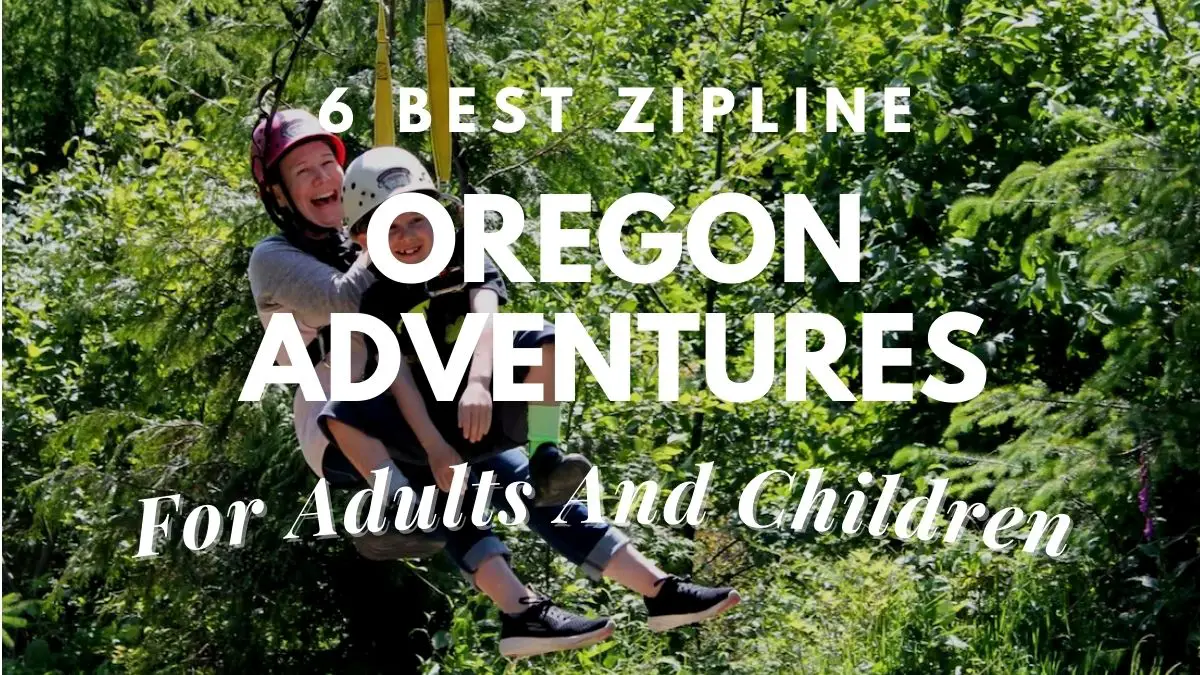 What exactly is ziplining?
A steel cable that is strung from one end of the zipline to the other makes up the construction. The beginning point is often higher than the ending point. People using a zipline are secured to the steel cable by a harness and fall down the path as a result of gravity.
Typically, the zipline path is round. Typically, the end point serves as the provider's base. After you arrive, you will get your equipment and undergo a safety briefing: When you are prepared to begin, the service provider will drive you in a van to the location where the descent will commence. You will ascend the platform one at a time, the guide will tie you to the line, and you will then go. People will begin at the same time if the zipline has many ropes. When you get to the next station, you stop, release the rope, and go to the following line.
The supplier may sometimes not have an office at the end of the trip, in which case they will transport you back to the meeting place via minibus.
Read: Is Traveling A Hobby? The Ultimate Guide To An Exciting Way Of Life Learn about the Downsides Of Traveling As A Hobby

Is the zipline a sport that everyone can enjoy?
Everyone in good health is welcome to use the zipline. In truth, you must be able to traverse the jungle a bit. Even though ziplining is not a challenging activity, it is very adrenaline-inducing, so you should be ready for intense feelings.
The required age varies depending on the supplier. There are variations among ziplines, and a greater minimum age may be needed based on the speed obtained and the height at which they are positioned. Sometimes a minimum height of 150 cm and a minimum weight of 30 kg are also necessary.
Best Zipline Oregon adventures
When you take a zipline adventure trip, you'll spend a good deal of time doing activities besides ziplining. The individuals you go on the journey with and the tour guides who accompany you at every turn are what make it a true experience. The joyful mood is infectious and amplifies the thrill of soaring through the air while you are exploring with a terrific group of coworkers. While overcoming anxieties or checking items off of life objectives, the leaders and your group will be encouraging one another. If you are looking for the best zipline Oregon adventures, you may take a look at these options. Then you will be able to pick one of these and have an unforgettable experience.
1. Ziplining near Crater Lake
Take a nine-zipline trip through the forest while perched in the treetops. All nine ziplines, two suspension bridges, and two guide-controlled tree rappels are included in this supervised, two to three-hour excursion. aged 10 and above and weighing between 70 and 250 pounds. Enjoy the breathtaking vista of the Cascade Mountains, Mt. McLoughlin, Upper Klamath Lake, Winema National Forest, and more. On this exhilarating journey, you'll zip 1.5 miles of cable as you down the mountain back. Sasquatch Hollow, a fantastic zipline experience for kids aged 5 to 12, is also accessible on-site and offers ziplines, bridges, and other obstacles. Come along for the most popular zipline activities in Oregon! We are on Highway 140 in Medford, Oregon, just south of Crater Lake National Park, halfway between Klamath Falls and Medford.
2. ZipLine in Rogue Valley
In the picturesque Southern Oregon hills known for their historic gold mining, we provide a distinctive ZipLine experience. We cordially welcome you to go on one of our amazing trips with one of our licensed Zip Guides. The centerpiece of our private park is our progressive 5-zipline course, which offers breathtaking vistas of the Crater Lake Rim, Mt. McLoughlin, and Table Rocks, among many others. It is the location of the infamous Zip, Dip, & Sip Tour as well as the most DANGEROUS ZipLines in the Pacific Northwest.
3. Ghost Town Zip Tour
8 zip lines on this family-friendly zip tour go through lovely woodlands, across magnificent suspension bridges, and close to the breathtaking Brunswick Canyon. This trip is a fantastic opportunity to fly across the forest canopy while taking in Oregon's beautiful environment. You will fly through towering Western Red Cedars and Douglas Firs while taking in the forest from a perspective that is often reserved for birds.
4. Tree to Tree Adventures Park
Aerial ropes courses, zip lines, and other unique treetop challenges may be found at Tree to Tree, a playground in the treetops. Discover the thrills of navigating unstable bridges, tightropes, zip lines, and more as you go from platform to platform (tree to tree). At T2T Experience Park, our trained team will help you on your thrilling new adventure. We are on gorgeous Hagg Lake, only a short drive from Portland and the Oregon Coast! Scoggins Valley Road should be followed straight; no park pass is necessary. For each kind of group, Tree to Tree provides team building activities. Experience the outdoors while improving communication skills and pushing each person to go beyond their comfort zone in the dense forest. T2T is the place to be, so come join the party! Team building is offered year-round at Tree to Tree, which is open from March to November. Beginning on June 15, peak season, we are open seven days a week from 9:00 am to 4:00 pm throughout the summer. There is always a need for reservations.
5. Dakota Camp
Try something new at Camp Dakota Adventures! Open all year round by appointment for daytime recreation and overnight camping. (Phone ahead) Zip line tours, paintball games, a rock climbing wall, disc golf, a tomahawk range, r/c car racing, gold panning, an 18-hole disc golf course, a high ropes challenge course, and more activities are available. Tent sites, RV sites, yurt rentals, and tee potty rentals are available for overnight camping. On-site amenities include hot showers, coffee service, firewood, food, ice, and camping supplies.
6. Ziplines in a treehouse
You may zipline at speeds up to 45 mph and heights of up to 70 feet on this exhilarating excursion. While flying over a beautiful woodland scenery in Southern Oregon, you may go beyond of your comfort zone and interact with others via shared experiences. – A sequence of six wires that give great speeds and extreme enjoyment will let you soar above trees as you descend them. – With the assistance of qualified teachers, you may learn how to zipline down while flying through and over the lush vegetation. – Boost the canopy wires or, if you're feeling very daring, take a spin on the Tarzan Swing. – It has been shown that when you leave your comfort zone, it grows. Visit your adventure zone to go outside of your comfort zone. – Some folks prefer to hang out with our guides than flying about, so come hang out with them. – While receiving exploration advice from your amiable guides, take pleasure in learning about southern Oregon.
Some tips to keep in mind before you go with zipline Oregon adventures
You may be considering going ziplining for the first time. We can assure you that, particularly if you do it in an aerial adventure park, it will be a unique experience. We've really been ziplining around New York, Massachusetts, and numerous other locations for more over ten years. We can thus claim to be experts in this field and are here to make your ziplining experience the greatest you've ever had.
You've probably heard stories about your pals doing it, but for many people, fear prevents them from participating. But rather of being something to be feared, the journey is an opportunity for personal development. In fact, engaging in this thrill-seeking hobby is a fantastic method to lower stress and boost confidence.
It's beneficial for newcomers to have a general concept of what to anticipate. Here are 7 things you should know before your first encounter if you want to go ziplining at an aerial adventure park. Instead than scaring yourself silly, let's learn more about what to anticipate from your first ziplining adventure. Here are some pointers to help you get ready and have a safe time on the expedition.
1. Dress correctly
What would you dress at such an occasion? You want to feel comfortable most of all. When ziplining, it is recommended to wear fitted fitness clothing. If you're planning your vacation for the sweltering summer months here in NY and MA, lighter clothing will come in handy. Dress for the weather if you're participating in an adventure park or zipline where it's colder or snowing. For your once-in-a-lifetime journey, you want to feel comfortable!
Sneakers or any other kind of comfy sporting footwear is highly advised for covering up your feet. Always wear closed-toed footwear; never wear Birkenstocks, sandals, flip-flops, or any other open-toed footwear. Skirts and dresses are often not allowed at zipline sites because they pose a safety risk. Wear no dangling jewelry. Let's talk about how our advisors (and others) will support you on the big day now that you have the dress down to a fine art.
2. You can get help from the guides
Do not worry if you have no prior ziplining experience. Despite the fact that we offer some challenging courses for you seasoned veterans, we don't anticipate that you will arrive at the adventure park knowing precisely what to do. Your trip at Boundless Adventures will be safe and pleasant thanks to our guides.
Whether you decide to zipline at our park in New York or Massachusetts, we guarantee that we will support you at every turn. When you go to the park, a guide will walk you through how everything works (that includes the zip line and everything else). As your guide reviews the instructions, pay close attention.
Never be afraid to approach someone for help if you forget something or are uncertain about anything. If you have any questions or need assistance, you may find staff members and guides stationed all across the park.
3. Keep in mind that your safety is the first priority
We guarantee that you can enjoy ziplining in New York and everywhere else that does so while always putting safety first. Since we prioritize your safety above anything else throughout your trip, we hire only the best guides, routinely check, and upgrade our equipment, and get our parks inspected.
You can now relax and have fun without worrying about the specifics thanks to all of your hard work. The following gives you a sneak preview of what Boundless Adventures' unmatched safety system entails. You will be fitted securely into a full-body harness by trained personnel. Your harness is secured to a safety line at Boundless Adventures via an always-on belay system.
Users are unable to completely detach from the safety line due to the connection of two carabineers. The moment a participant is solidly on the ground, they are allowed to come "off belay." You may feel secure knowing that you're constantly connected to a safety line thanks to this technology. Before going up to the woods, you may practice using the equipment at training stations. You can rely on the guides to help you get the most out of the trip while keeping your safety as their main concern.
The Association for Challenge Course Technology (ACCT) establishes the construction and maintenance regulations for zip line courses, which is crucial to know if you want to dive into the more technical side of safety. The ACCT mandates that programs be reviewed yearly by an authorized outside party. Always choose a place that has received ACCT clearance when deciding where to zipline.
You're going to have a fun if you dress appropriately and follow the instructions of the instructors (all while being safe in the process).
4. Never try to speed up the experience
We've seen a lot of individuals hurrying through the ziplining experience in order to go on to the next course. The variety of events that will test your mind and body is what sets aerial adventure parks apart from simple zipline courses.
Make it the experience you've always desired by taking your time, ziplining with friends or family. How frequently are you, after all, soaring through the woods, from one to the next? That is what we believed.
5. Record the moments safely
Of course, you can't participate in this amazing, thrilling sport without capturing it on camera. But remember that your safety is far more crucial than taking that perfect selfie. Unfortunately, using a camera while ziplining is not safe. To complete this task, you will need both hands.
To get a ground-level view of your ziplining or adventure park experience, ask a family member or friend. If you want to snap shots in the trees, there are also several tree platforms scattered around the courses. Remember that the photograph will capture your true emotions as you soar into the skies. Therefore, have fun, shout, and demonstrate to the world what ziplining is all about.
6. You will develop an affection to adrenaline
It's possible that some of you already like the thrills that ziplining and adventure parks provide. Those of you experiencing ziplining in New York and Massachusetts for the first time risk developing an addiction. Why? Because it's difficult to understand what it was like to be on the ground all the time when you're in the air,
To keep the experience fresh, several adventure parks (like Boundless Adventures) include additional activities. If there was just one method to accomplish our goal, we couldn't encourage you to push your limits!
7. Take in the day in the park
Any novice zipliner may feel some trepidation before they start, but don't allow that worry stop you from getting out and pushing yourself. A little bit of apprehension is very natural, but as soon as you feel the wind surge into your face, you'll realize how worthwhile the experience was! Consider the surroundings while you zipline wherever you are. While there will undoubtedly be an adrenaline rush from this experience, there will also be an opportunity to find tranquility in the great outdoors. Take advantage of the chance to inhale some fresh air and fly for the first time.
Useful tips to keep in mind about ziplining
1. For a fantastic discount, zipline as a group!
With your friends and family, ziplining is the ideal activity to take in the splendor of the Blue Ridge Mountains. For parties of 10 or more, we provide a 10% discount. AAA members and active military personnel are also eligible for discounts. Along with savings, we also provide packages with other nearby attractions like rafting and zipline tour bundles. Save money when you buy your group pictures in advance!
2. Use sun protection!
It might be simple to overlook the fact that you are receiving a lot of sun as you soar over the trees while feeling the air cool you down. Apply sunscreen before you start your zipline excursion to protect both you and your kids.
3. Dress Properly
During warmer months casual attire is acceptable, although modest attire is preferred. A full-body harness that crosses the shoulders and wraps across the legs will be worn by each participant. A collared shirt may be more comfortable even if a tee shirt or tank top is OK since it provides some protection from the chance of the shoulder straps pushing on your neck. The comfort of the leg straps may also be improved by wearing longer shorts or light-colored pants. We highly advise visitors not to wear short shorts.
Dress according to the weather; for chilly days, we advise carrying many layers. Thinner, less bulky clothing is often chosen since loose or heavy clothes might obstruct safety devices.
4. Pay attention to your guide and ask inquiries
Your biggest resource is our team! The greatest training is offered for French Broad Ziplines guides, and they are well competent. Ask your guide about anything you're uncertain about or if you have any questions! When we teach you the fundamental skills necessary to enjoy your zip trip safely at "ground school," pay careful attention. If you have any questions, don't be afraid to ask! You can count on your guide to make your ziplining experience both safe and enjoyable.
5. Verify your age and weight restrictions
Our ziplining age requirement is 10 years old. No exclusions. Your weight must also fall between 70 and 250 pounds. Prior to participating, each participant will be weighed in order to ensure their safety.
6. Plan to join us for your zipline trip for two to three hours
The 10-line, 2-reverse-rappel canopy tour leads you through a jungle of local flora and trees and provides lovely mountain vistas. Expect to be with us for two to three hours. You will ascend the mountain in our biodiesel powered UTVs, get training in proper ziplining technique at our practice area, then zipline on our 10 different lines, each measuring between 75 and 1,000 feet in length, for a total of more than 1 mile of cable!
7. Be ready to take in breathtaking scenery
It should come as no surprise that when you zipline with us, you will enjoy breathtaking vistas since we call the gorgeous Blue Ridge Mountains home. The tiny pieces of nature you may encounter when ziplining with us can surprise you. Ziplining with us is a real visual delight, from local flora to creatures and insects that scamper over the forest floor.
Final words
Now you are aware about the best Zipline Oregon adventures and how to get the most out of them. Just pay attention to these tips, and you will be able to secure an unforgettable experience.