A surprise and significant setback for Austin's public golf was the end of 2019 closure of the well-liked Bluebonnet Hill Golf Course on the city's east side for redevelopment. We had no idea how significant the shutdown would turn out to be at the time. A few months later, COVID-19 appeared, followed by a rise in golf rounds. The golf market's "oversupply" narrative had officially changed to one of balance, or dare I say, under-supply?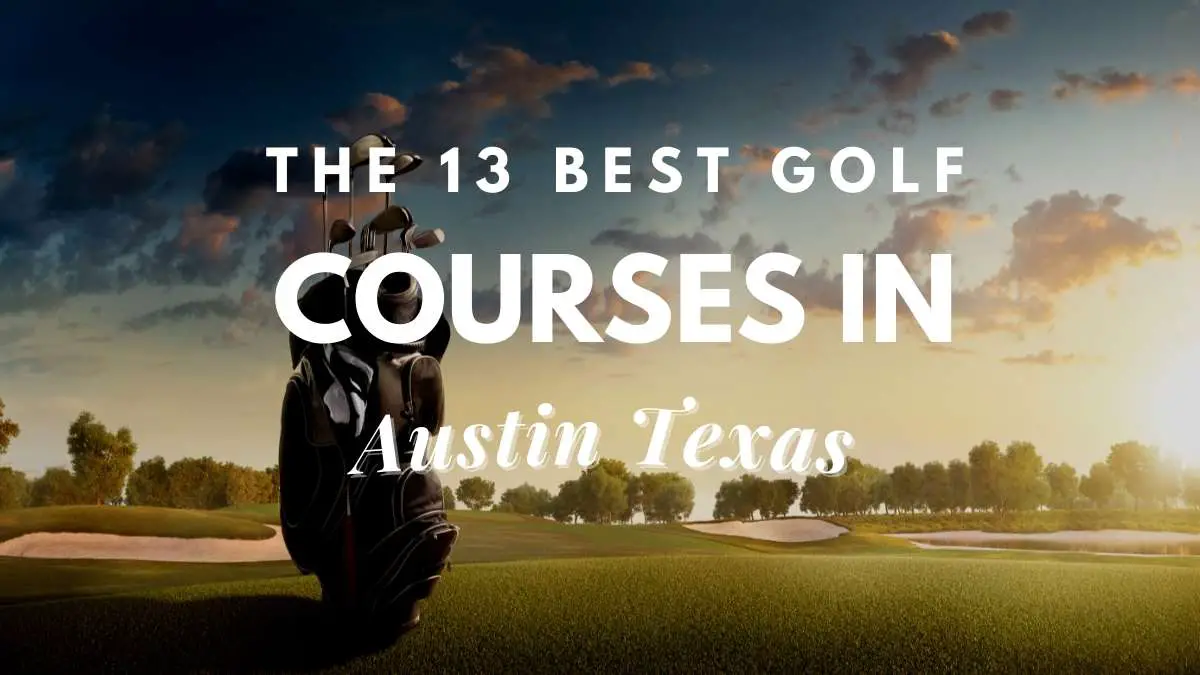 Golfing in Austin, Texas
The capital city of Texas, which borders the Texas Hill Country, is a fantastic golf destination. Its bohemian roots and, more specifically, Harvey Penick, whose gentlemanly Texas stoicism helped to permeate through all the golfers he touched during his lengthy tenure at Austin Country Club, are both responsible for the city's laid-back and friendly vibe. I've never played a "stuffy" round of golf on a public or private course. Visitors are usually surprised to learn that the Munis allow dogs on leashes, but it's simply a typical aspect of our community's low-key attitude.
Since I've been living in Austin since 2008, I'm beginning to feel a little bit like a local, lamenting the disappearance of beloved landmarks that have made way for luxury condominiums. Given that we were in the midst of the economic slump at the time, the golf environment in 2021 seems quite different than it was. Since then, several programs have ended. Local Golfsmith is no more. Private clubs are now in a boom, so if you want to get the best weekend tee times, you'll need to be quick with your mouse. After being recently acquired by Arcis Golf, the formerly completely private courses River Place and Onion Creek, which formerly allowed limited weekday public play, have become entirely private.
However, opportunity comes with progress, so I'll continue to be upbeat about the future. In April, the laid-back Butler Park Pitch & Putt will reopen with fresh leadership and vigor, and we hold out hope that our beloved neighborhood hero Ben Crenshaw may perform the miracle that will really prevent the Lions Muny from being developed. This September, the Discovery Land Company's Driftwood exclusive club will debut. Although previous plans for a new golf course and metropark near Lake Walter E. Long were put on hold a few years ago, this innovative concept is essential to ensuring leisure alternatives on the east side as more people move in.
Read: Is Traveling A Hobby? The Ultimate Guide To An Exciting Way Of Life Learn about the Downsides Of Traveling As A Hobby

What are the best places to play golf in Austin Texas?
Here is a list of the best places to play golf in Austin Texas. All you have to do is to take a look at the list of places and pick the best ones based on your preferences.
1. Lions Municipal Golf Course
Of all the Austin courses, I play here the most. Yes, there are better all-around courses, and a makeover is long required. There isn't a more picturesque location to play golf, but Lions is where the tale of Austin golf begins. It was basic in compared to Austin Country Club's sand-green, wacky layout when it was opened to the public in 1924. The first desegregated golf course in the South, it encouraged the typically reserved Ben Hogan to do a comic act. The course would subsequently serve as the starting point for local stars Ben Crenshaw and Tom Kite.
Townie brawls of today compete in the storied yearly Firecracker tournament. The course's short layout of 6,000 yards is filled with magnificent oak trees, dogleg fairways, and challenging greens (everything breaks towards the lake). It favors those who can lash out forcefully or bend it both ways. Although it is always packed, the pace has improved with 10-minute tee time intervals and the elimination of fivesomes due to Covid-19. However, if Crenshaw's refurbishment plan is successful, Lions is positioned to rise up this list and become one of the most sought-after muni rounds in the nation.
When paired with Deep Eddy Pool, a few local pubs, and eateries, it makes for a pretty enjoyable day on the west side if you're staying in downtown.
2. Avery Ranch Golf Club
In the developing tech corridor northwest of Austin, there isn't much true "ranch" acreage left these days. But owing to the nearby Brushy Creek Trail, Avery Ranch, a semi-private property amid a large residential complex, offers some natural views. The course's five par 3s and five par 5s increase the potential for birdies, while the thrilling and picturesque final hole plays along Lake Avery.
3. Jimmy Clay Golf Course
I alternate between thinking Morris Williams or Jimmy Clay is the finest all-around muni. In the end, Mo Willy may have a few stronger holes, but I find it hard to recommend it wholeheartedly to tourists due to its often unreliable conditions. I'll tell them to go see Jimmy Clay instead. This serene parkland course, built in the 1960s and bordering McKinney Falls State Park, features the appropriate proportion of trees and a rolling topography in my opinion. It has new irrigation as of the spring of 2021 and new greens as of a few years ago.
The 16th hole, a stunning risk-reward hole with a tee shot up and over a little crest, is the best of the par-5s and one of the course's highlights. As you cross it, you see a little green that is surrounded by a pond to the left and a tree to the right. Given that the 18th hole has the toughest finish in town and is tight with ponds and trees, it would be advisable to go for a birdie here. I really like this walking path to the Roy Kizer next door since it has more trees.
4. Kissing Tree Golf Club
Kissing Tree, the area's newest course (until the private Driftwood course opens in Spicewood), is situated near San Marcos, another college town, some 35 minutes south of the city center on Interstate 35. Although it is a part of a brand-new 55+ neighborhood, anybody may play the golf course, which is run by Troon. It's a lot of fun, has three short par 4s, and has some gorgeous holes, particularly on the back nine. The back-tee length of less than 6,600 yards may irk scratch players, but for the great majority of us, Kissing Tree offers enough of golf with a few enjoyable birdie holes.
5. Falconhead Golf Club
The city of Lakeway, which is west of the city on Lake Travis and is known for its 72-hole private club, is a major golf destination. The nearby public course, Falconhead, was built in 2003 and was created by PGA Tour Design. It is a difficult course that is maintained in excellent condition. Both the artificial, floating 8th hole green and the peculiar, rectangular grass structure in a couple of the bunkers are eye-catching features. However, it's a hilly area with some interesting views and beautiful landscape.
6. Golf Club at Star Ranch
The most popular public/semi-private golf course in the area is Star Ranch because of its enjoyable, but not too difficult, course layout by Roy Bechtol and Carter Morrish, as well as its residential neighborhood, which is less invasive than some of its other north suburban neighbors. The club had a very well-liked "all inclusive" pricing that included range balls, lunch, and space-available replays before the COVID-19 epidemic.
7. Fazio Canyons at Omni Barton Creek
Fazio Canyons, the newest and most private course at Barton Creek, is approximately a mile from the main resort. It exudes exclusivity. With expansive fairways and greens, as well as almost everything being directly in front of you, it is a Fazio member favorite. The course's layout is interspersed with creeks and rocky outcrops, and a few of the greens are noticeably high. Although the front is lovely, the back nine picks up speed and elevation shift. A par five with a straight downhill trajectory, the 18th hole is framed by two brand-new buildings downtown Austin. Although rating panels often place this course first among the four Barton Creek courses, I rank it third at the resort because I believe it is more due to its upscale atmosphere than the variety and excitement of its golf holes.
8. Omni Barton Creek: Crenshaw Cliffside
You need to play a Crenshaw design because you're in Austin (and his other local works, Austin Golf Club, and nine holes at Onion Creek, are fully private). One of Coore-early Crenshaw's creations, Crenshaw-Cliffside, just underwent renovation. Compared to the two Fazio designs at the resort, Cliffside's form and routing seem completely different. A show-stopper, the greens are enormous and soft yet challenging to interpret. Back-to-back par 5s on Nos. 15 & 16 are bookended by a manageable par 4 and a sensitive par 3. It is walkable, as the C&C business is renowned for, and is $60 less expensive than the two Fazio courses at the resort. It also employs as traditional of a routing to a very challenging section of Hill Country terrain as humanly feasible.
9. Wolfdancer Golf Club at Hyatt Regency Lost Pines
By a wide extent, Wolfdancer is the greatest public course available that you can play without staying at a resort. Despite being situated in the family-friendly Hyatt Regency Lost Pines, this Arthur Hills masterpiece is a players course through and through. Few approach shots are simple, and the approach to the lengthy par-4 second shot, which has a high green and a stream, is no exception. The par-3 sixth hole has a notorious four-putt green.
The wide natural landscape is Wolf dancer's biggest draw for the typical golfer. With a combination of high grassland terrain, rolling ridgeline holes, and a final length that plays along the Colorado River, it is a large, vacant location with stunning Texas scenery. I haven't stepped foot in a golf course location in the state that is more naturally impressive than Black Jack's Crossing.
10. Fazio Foothills at Omni Barton Creek
Here is the pinnacle Texas Hill Country Resort Course: Fazio Foothills, where the designer provides everything a visitor could possibly need, including elevated tee shots, Hill Country vistas, and an abundance of waterfalls. The residences play a bit closer to the fairways in a few locations, and it's an older course than Fazio Canyons, but the shot variety is a touch greater, and the routing is more interesting, at times playing along high land overlooking the course's eponymous stream.
A strength of the course are the par 5s, particularly the daring shots into the challenging 8th and 14th greens. Consider playing the 18th hole, which features a steeply raised green and a little cave that eats mishits, before assuming Fazio is always resort-friendly. This ostentatious arrangement has just undergone repair and tree management as part of Omni Barton Creek's significant development.
11. Delaware Springs Golf Course
This welcoming municipal golf course in Burnet, Texas, is one of the greatest in Texas for the balance of price, surroundings, and course layout. Axland & Proctor designed a very enjoyable route across modest but beautiful terrain close to Inks Lake. The only downside is that, in contrast to my second choice, it's a bit too spread out to stroll comfortably. My 2013 course evaluation in its entirety
12. Landa Park Golf Course
I like this loop over the neighboring newer, flashier (and more expensive), Bandit because it is a classic New Braunfels muni treasure. The route is located in the heart of the old town and goes down the Comal River, across train lines, past the municipal park, and along Schlitterbahn's boundary. Even though there are only 6,200 yards, the Finger-Dye-Spann crew recently renovated the green complexes, making them more exciting (playing here makes me salivate over what Lions would be like with rebuilt greens). Pack your swimsuit and go to Schlitterbahn or the spring-fed pool next door if you play Landa in the summer. going there in the autumn? Schedule your round of golf around Wurstfest.
13. Horseshoe Bay Resort
This resort is located on the beaches of Lake LBJ an hour's drive west of Austin on Highway 71. It has three Robert Trent Jones Sr. championship courses, the most popular of which being Apple Rock (though Ram Rock is usually rated higher). Horseshoe Bay will finally be able to debut its brand-new Cap Rock clubhouse in 2021. Families will love staying at this resort, and the Lake LBJ Yacht Club is a great place to spend a summer day.
Final words
Now you are aware about the best places to play golf in Austin. You can visit any of these places and enjoy an unforgettable experience with playing your favorite sport.