The biggest body of water in Westminster is said to be Standley Lake. The reservoir, which has a surface area of more than a thousand acres, was first constructed to provide water for agricultural irrigation northwest of Denver.

Currently, it mostly provides drinking water to several Denver neighborhoods, including Westminster, Northglenn, and Thornton. Cars must pay a day-use charge or acquire an annual pass. The City of Westminster manages the park, and Standley Lake has been used by the community for more than a century. In this Standley lake fishing guide, we are looking forward to sharing some more and useful details with you. Continue to read and you will get all useful information you want.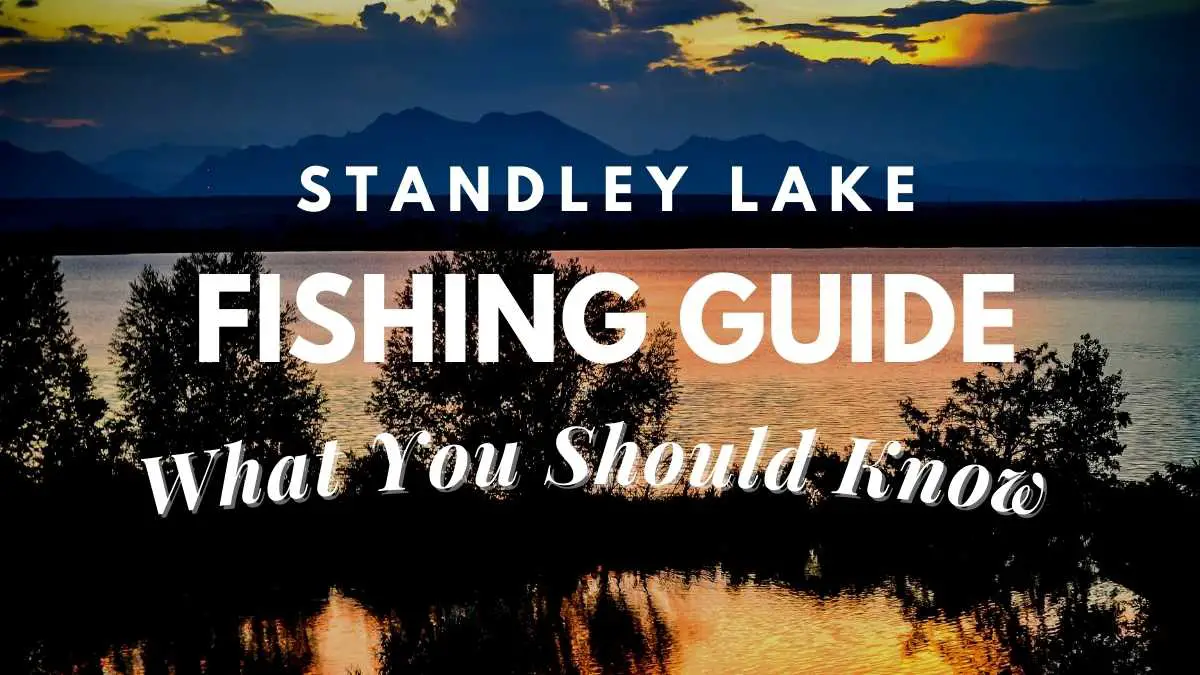 What is Standley lake?
Standley Lake Regional Park is accessible for recreational purposes in addition to providing the city's water supply. Within the park's boundaries, visitors may engage in activities including camping, hiking, biking, and animal watching. Additionally, visitors are permitted to fish and use powerboats on the lake (by permit only).
The park has an entrance charge; however, parking is free until dusk. There are many pricing structures for various entry kinds, such as using your own paddle craft. Seniors, those with disabilities, veterans, and service members in the military may also purchase annual tickets at discounted prices. For all park visitors to have a more tranquil and enjoyable time, there are laws and restrictions in place. These guidelines are expected to be followed by all visitors.
The public is welcome to ride, stroll, and run for free at the Standley Lake Regional Park. In the lots near 86th Parkway and Simms Street, 100th Avenue and Owens Street, people may park for free and enter the park on foot.
Read: Is Traveling A Hobby? The Ultimate Guide To An Exciting Way Of Life Learn about the Downsides Of Traveling As A Hobby

Is There a Swim Beach at Standley Lake?
For picnics, there are few picnic tables and gazebos accessible. The lake's swim area is available for swimming.
Can You Walk Around Standley Lake the Entire Way?
A two-mile path makes up the South Standley Lake Trail Loop. The lake-featured, seldom used circular route is accessible to people of all fitness levels and is located close to Arvada, Colorado. The primary activities on the path are hiking and excursions into nature.
Fish from Standley Lake may be eaten.
What safety issues exist and is fish safe to eat? Yes. Although the fish at Standley Lake are not awful, at times they might be challenging to catch. The Colorado Division of Wildlife regularly fills the lake since there is a good turnover of fish there throughout the summer.
Is Standley Lake Ice Fishing Friendly?
At Standley Lake, alcohol is not available. Animals (of any sort), even those at the campsite, are not permitted anywhere in the park. Wading or swimming are not allowed. Fishing and going onto the ice are both prohibited.
Is Standley Lake now accessible?
All seasons are welcome in the Standley Lake Regional Park. The hours are dawn to sunset for walk-in access and 6:30 a.m. to 11:00 a.m. to 8 p.m. during the summer (May 1 to September 30). You may get this reward if you drive in.
The closure of Standley Lake: Why?
A suburban Denver man has been arrested and is being held on marijuana possession charges. Standley Lake, which provides drinking water to more than 300,000 people in the north metro region, will be closed to boats as a result of an agreement between Northglenn, Thornton, and Westminster.
Does Standley Lake have any fish?
Fish of many types may be found at Standley Lake Regional Park, where fishing is a well-liked hobby. The lake is routinely supplied as part of the summer stocking program run by the Colorado Division of Wildlife.
Standley Lake Is It Free?
Numerous activities are available at the park, such as camping, hiking, biking, and animal viewing. The lake is a great area to powerboat and go fishing (by permit only). Although parking is accessible until dusk for a cost, park entry is free.
Is boating permitted on Standley Lake?
As part of its attempts to stop invasive mussels from contaminating the water supply, Westminster authorities said on Monday that the majority of boating on Standley Lake would be permanently prohibited.
Can Kayaking Be Done on Standley Lake?
The main park gate at 100th Avenue and Simms Street is the only place from which paddle boards, canoes, kayaks, inflatable rafts, and tubes may be accessed to Standley Lake.
At Standley Lake, is there a swimming beach?
There is a dedicated area for swimming in here. You can go there to engage with swimming.
How Public Is Standley Lake?
The Standley Lake Regional Park is owned and managed by the city. Even though anybody may use the parks and leisure facilities, the water rights to the lake are owned by Westminster, Thornton, Northglenn, and the Farmers Reservoir and Irrigation Company (FRICO).
Exists a beach at Stanley Lake.
According to a geological study carried out in Idaho, the March 31 earthquake's geological processes were congruent with the inundation of Lake Inlet Beach.
Does it cost money to enter Standley Lake?
No, there is no cost for you to enter the Standley Lake. You will have the freedom to go ahead with entering the park. However, it is still important to get the required licenses, so that you can engage with boating or paddling in the park. This would cost you money, but it is relatively inexpensive.
Paddling and powerboating are permitted on the lake from 7 a.m. until sunset from May 1 through September 30. Seasonal boating and paddling licenses, as well as paddle craft rentals, are offered.
A daily paddle pass or paddle permit is required to operate a paddle craft on the lake every day. No day passes are allowed, and any trailered vessel must have a boating or paddling permit. The main park gate at 100th Avenue and Simms Street is where all boats must dock.
Camping: Starting on January 1st, reservations are only accepted online for 66 campsites and 6 Deluxe Bell Tent rentals. From May 1 to September 30, you can camp.
Both tents and RVs may stay at the campgrounds. There are fire rings and picnic tables in each one. Two bathrooms, potable water, and free outdoor showers are available to campers. Some of the locations, like the Deer Bell Tent, are ADA-accessible. Adults 18 and older must have a current Colorado fishing license in order to fish in the lake.
Hiking: A fantastic route around the lake. The beginning of the 9.5-mile Big Dry Creek Trail, which goes to I-25, is also reachable. The Westminster City Park section of the national recreation path.
Final words
Now you have a basic idea on what it is like to go on fishing Standley lake. Along with that, you are also aware about some other great activities available as of now to try and engage with during the stay. Colorado's fishing laws are subject to change at any time of the year. For the most recent rules and restrictions for the current season, be sure to check this page before going fishing. When you can fish, the largest fish you can keep, how many fish you can keep, and other factors are governed by local restrictions.