Anyone who has visited Ocracoke Island will attest to the fact that it is a genuinely unique location. Only reachable by boat, getting there is a significant part of the trip. Many OBX residents frequent Ocracoke Island, so if you have the chance, we suggest going there for the day. We're pleased to offer the itinerary for our most recent restorative day excursion from Duck, North Carolina, to Ocracoke Island. While preparing for the day trip to Ocracoke Island, you can keep these activities in mind, so that you can end up with securing an unforgettable experience.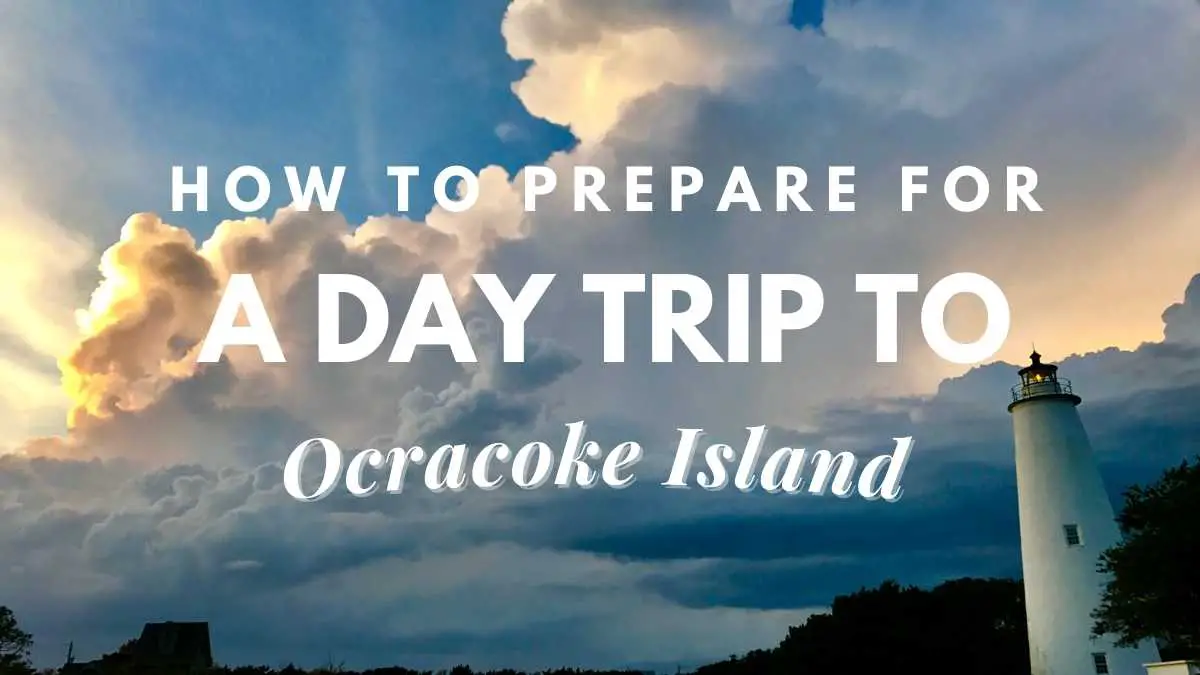 How to Prepare for a Day Trip to Ocracoke Island
The kids love taking the boat to Ocracoke Island since it's such an interesting experience! From Hatteras to Ocracoke, there are currently two ferry options: a car ferry and a passenger ferry. The Hatteras Ferry Terminal (59063 N.C. Highway 12 South Hatteras, NC 27943) is a little under two hours' drive from Duck, North Carolina. There is a lot to view on the route to the ferry port, so the two hours of travel are definitely not monotonous. To avoid traffic and lengthy delays at the ferry port, as well as to do some sightseeing and have breakfast along the route, we advise departing early in the morning.
To help you organize your day, look out the boat timetable before you go as well as the busiest periods for waiting. The automobile ferry runs on a first-come, first-served basis and is free to and from Ocracoke. The car ferry has several departure times throughout the day. The trip on the car ferry lasts around an hour. Ocracoke Village may be reached after a 13-mile journey south on NC-12 from the Ocracoke North Ferry Terminal.
Between the Ocracoke Ferry Terminal and the Hatteras Ferry Terminal, there is a passenger ferry called the Ocracoke Express. You'll arrive right in Ocracoke Village since the Ocracoke Ferry Terminal docks on Silver Lake. There are three daily departures for Ocracoke Express from Hatteras and Ocracoke. The cost of using the boat is fixed, however reservations may be made in advance. The trip on the Ocracoke Express boat takes around 70 minutes.
Read: Is Traveling A Hobby? The Ultimate Guide To An Exciting Way Of Life Learn about the Downsides Of Traveling As A Hobby

Arrive early to Ocracoke Island
Leave early to optimize your time on Ocracoke Island and to avoid traffic jams in the Kitty Hawk, Kill Devil Hills, and Nags Head regions. Before you get at the Marc Basnight Bridge that spans Oregon Inlet and links Nags Head to Hatteras Island during your early morning trip, you'll pass the Wright Brothers National Memorial in Kill Devil Hills and the Bodie Island Lighthouse in South Nags Head. At this point in your travel, we advise stopping at Pea Island National Wildlife Refuge to see the dawn over the water.
1. Hatteras dawn
You continue down NC-12's picturesque coastal route via Rodanthe, Waves, Salvo, and Avon. You will be able to see the Cape Hatteras Lighthouse as you go farther down the shore. Watch for Orange Blossom Bakery & Cafe on your right after the road curves to the right in Buxton and stop there for an apple ugly for breakfast. Keep a sharp lookout for the Futuro House in Frisco as you continue down NC-12 toward the Hatteras Ferry Terminal.
2. Frisco Futuro House
A day excursion to Ocracoke Island is more appealing just because of the boat journey. Whether you choose to travel the Ocracoke Express passenger ferry or the car ferry to cross Hatteras Inlet, relax and enjoy the trip. As we did, be sure to snap plenty of photos!
3. Visiting Ocracoke
Ocracoke Village is a quaint seaside community with a colorful past and a relaxed atmosphere. The community is built around Silver Lake, a little port with several uses for residents and guests of Ocracoke. Due to the island's seclusion and isolated location, some people who have lived there for centuries have created their own distinctive dialect, known as Ocracoke Brogue. A dingbatter, for instance, is a visitor to Ocracoke Island or the Outer Banks.
4. Touring Ocracoke Island's attractions
Take a trek to Springer's Point to start the day. Less than a mile long and appropriate for all ages, this lovely walk winds through the marine forest. The Pamlico Sound is beautifully visible at the trail's finish. Edward Teach, often known as Blackbeard, met his demise on Ocracoke Island on November 22, 1718, and Springer's Point previously housed "Teach's Plantation," as is well known. After your climb, visit Ocracoke Light Station to stroll about and snap photos of the lighthouse's grounds.
5. Ocracoke Lighthouse
Go to the British Cemetery next for the history aficionados in your group. Four British servicemen were buried on the little piece of land during World War II, and they were afterwards bequeathed to the British Commonwealth. After a German U-boat torpedoed their ship, the troops washed onshore.
6. Eduardo's Taco Stand for Lunch
Eduardo's Taco Stand is one of our favorite lunch venues on Ocracoke Island. Mexican food is available for breakfast, noon, and supper on this unique food truck. We don't advise passing by this hidden treasure without stopping since these tacos are not your typical fare. Try the freshly prepared, locally sourced fish tacos. With both residents and tourists, as well as famous chefs, Eduardo's has developed a cult following.
Beaches on Ocracoke Island
Without seeing the stunning beaches, no day trip to Ocracoke would be complete. The nearby Lifeguarded Beach, which is just outside Ocracoke Village, is what we advise. There are various ramps along NC-12 that you may use to reach the beach if your car has four-wheel drive. You need a permit to bring your car onto the sand. If you decide to drive on the beach, we advise that you do so while adhering to the same safety precautions as when driving on the 44 beaches north of Corolla, such as decreasing your tire pressure.
Afternoon Ocracoke Island shopping and leisure activities
Visit 1718 Brewing on your way back to Ocracoke Village after your beach time. To choose your favorite beer, get a flight of five. Snacks may be ordered via Plum Pointe Kitchen.
Spend some time strolling around the town and checking out all of the interesting stores and galleries, including Books To Be Red, Village Craftsmen, and the gift shop of the Ocracoke Preservation Society.
A meal at Dajio
Dajio's "Ocracoke from Scratch" menu does not let down. The emphasis is on regional fish dishes, but they also provide a range of alternatives for landlubbers, such as vegan meals and a kids' menu. Before proceeding back to the ferry port, cross the street and take one more look at Silver Lake.
Back to the Ferry Dock at Silver Lake
Your visit to Ocracoke Island for the day is drawing to an end, so it's time to return to the ferry terminal. Remember that many tourists visit Ocracoke for a day excursion, so expect a big queue at the boat. In the meanwhile, take in the sunset.
Final words
This is a perfect itinerary for anyone who wants to go on a day trip to Ocracoke Island. However, it is quite flexible and you may think about adding new activities on your own as well.