One of our favorite weekend activities in Oklahoma is floating the Illinois River! Just outside of Tahlequah, there is a portion of the Illinois River that is in Oklahoma; this area is well-liked for floating. It's easy to see why with miles of calm river to float and gorgeous cascading cliffs nearby. If you are looking forward to going ahead with Illinois river camping, this article is for you. We will share all useful details that you need to be aware of before you go camping.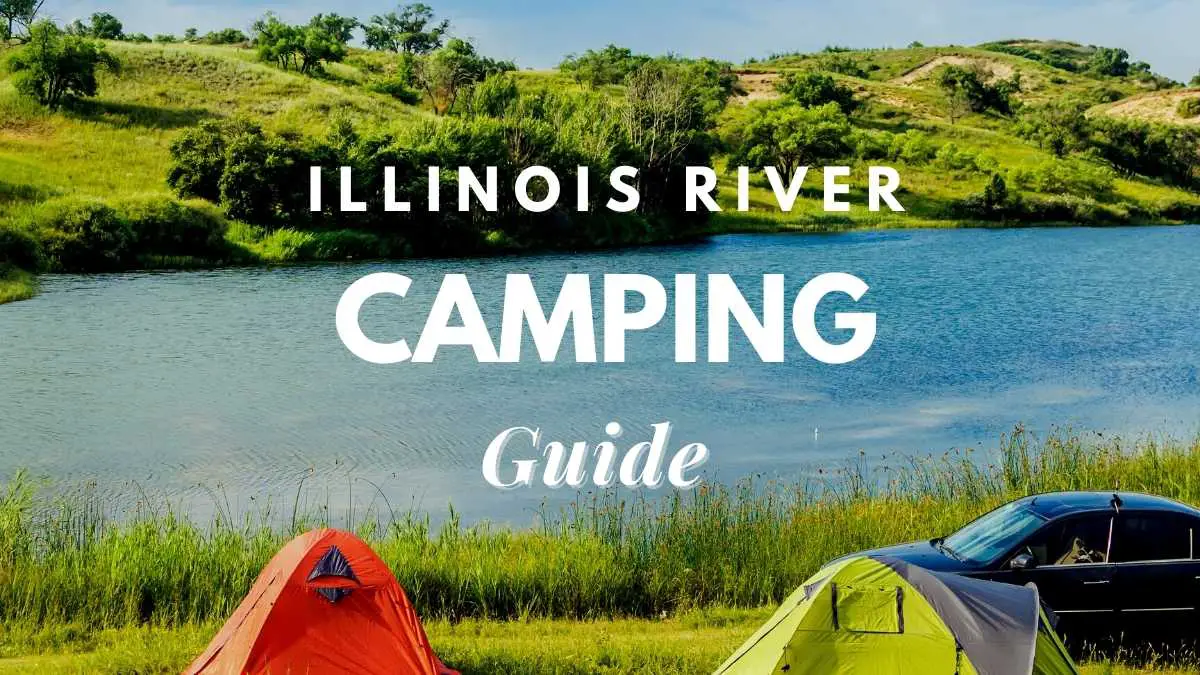 What is Illinois River all about?
The 145 kilometers of the Illinois River in Oklahoma are filled with breathtaking scenery. It begins with its headwaters in the Ozark Mountains in northwest Arkansas. After crossing through Tahlequah, Oklahoma, it continues southwest through Oklahoma until finally joining the Arkansas River.
The 68 miles of Class II River in Oklahoma that are utilized for river floating are perfect for people of all ages and ability levels. A Class II River is one where the flow of water is evident but there are no significant rapids or challenging impediments to cross. Class II rivers are our favorite for going on float excursions since the water is flowing quickly enough to prevent getting trapped but slowly enough to allow us to relax and chat with the other floaters.
Read: Is Traveling A Hobby? The Ultimate Guide To An Exciting Way Of Life Learn about the Downsides Of Traveling As A Hobby

Where to go floating in Illinois river?
Choosing your destination is the first step in organizing your vacation! Not all of the 145 miles of the river are utilized for floating. Just north of Tahlequah, Oklahoma, the Illinois River stretch utilized for floating is considered to be a part of the Cherokee Nation. Depending on where you're coming from, the easiest method to travel to Tahlequah in northeastern Oklahoma can vary.
1. 72 miles to Tulsa
The simplest route is from Tulsa since it is quite nearby. From Tulsa, take Highway 412 east until you reach Highway 82. From there, it's essentially a straight shot to the south.
2. 168 miles to Oklahoma City
The additional distance to Oklahoma City will likely take you less than three hours. From the city, go I-40 east until you reach Highway 69. Take it heading north, then take Highway 165, then Highway 62, to arrive at Tahlequah.
3. 183 miles to Springfield
Springfield is also roughly a three-hour drive away if you are traveling from the Missouri side. You may leave town on I-44 West and travel practically the whole length of it until you reach Highway 69, when you should exit the highway and begin traveling south. To get to Tahlequah, use Highway 82 first, then 20.
Best time to go to Illinois river camping
It's time to decide on a time to go to the Illinois River now that you know where you're going. Since the Illinois River in Oklahoma can be navigated all year long, you could theoretically take a float trip anytime you wish! The greatest time to go floating on the Illinois River depends depend on what you're searching for since the experience varies greatly from summer to winter.
1. Illinois river camping in summer
The choice that is most popular is summer. The period from Memorial Day to Labor Day is the busiest time of the year for the river. In July, Jess and I went rafting on the Illinois River and had a blast! Swimming and floating in and out of a tube are made so much more enjoyable by the warmer weather!
The Illinois River may become a bit busy during the summer months, particularly on the weekends, since pretty much everyone else enjoys floating it as well.
2. Illinois river camping in winter
If you want a more peaceful, less crowded experience, floating the Illinois River in the winter (or spring/fall) is a terrific choice. The majority of Illinois River Outfitters are open all year since the Illinois River is floatable year-round. To ensure they can accommodate you, you may need to phone ahead. Additionally, to make a reservation in the summer, you will need to phone ahead since they may be fully booked.
The most important thing to keep in mind while floating the Illinois River in the winter is that Tahlequah often only experiences average temperatures of approximately 40 degrees Fahrenheit in December and January, which is much too cold for swimming. While a raft or tube may be a fantastic choice for the summer. You will undoubtedly need a canoe or kayak with a skirt in the winter to keep you warm and dry.
3. Day trip to Illinois river
I would advise beginning with a day trip if you have never gone floating on the Illinois River in Oklahoma previously. A day trip typically ranges from 4 to 12 miles and takes 1 to 8 hours, depending on how quickly you paddle, how often you stop, and how quickly the river is flowing at the time.
Day excursions are a fantastic choice for summer floats, and they're best experienced while lounging in a raft or a tube and taking in the ever-changing scenery of stunning cliffs, forested regions, and open fields. Choose a good day excursion if you're going to be floating with children or others who have never visited, and everyone will enjoy themselves.
4. Overnight trips
An overnight Illinois River float trip is the way to go if you've done Illinois River floating previously or if you love camping and are seeking for a little extra excitement. You'll go in a canoe or kayak with all of your camping supplies, spend the night camped by the river, and then resume your float the following morning.
Where to camp?
A fantastic alternative to floating the Illinois River is camping. The fact that so many Outfitters double as campsites makes camping really handy! A large number of outfitters will also begin or conclude your float excursion at the campsite.
If you generally have a leisurely start to the day, launching from the campsite eliminates the need to factor in additional time in the morning for the shuttle journey to the put-in spot.
But in our perspective, finishing at the campsite is much better! Yes, you must take the shuttle before you can begin. But after your float is finished, all you have to do is pull up to the shore, return your gear to the Outfitter, and then go over to your camping!
1. Communal campgrounds
Near the Illinois River East of Tahlequah, almost all of the campsites are privately owned. On Fort Gibson Lake, however, there are several public campsites if you don't mind a short journey west of Tahlequah. Returning to Tahlequah takes around 30 minutes, and the additional 15 minutes it takes to reach the Outfitters brings the total driving time to roughly 45 minutes.
2. Public campgrounds
Private campsites, in my view, are a better choice if you want to float the Illinois River. They are considerably closer to the section of the river where floating is permitted, and it's extremely simple to locate a campsite that doubles as an outfitter so you can phone and make all of your reservations at once.
Final words
Now you know how to get the most out of Illinois river camping. Create your itinerary based on this, and you will surely enjoy the amazing results that Illinois river camping can offer on your way.