In northern Arizona, it's a scorching summer day, and you want to cool down. Most tourists to northern Flagstaff are unaware of how much water is all around them. There are a ton of lakes, streams, rivers, and bathing holes where you may go swimming. Others are a bit more off the beaten route and definitely worth the trekking approach to get there, even if some of the locations, like Lake Powell, are pretty evident. From this article, we are planning to sharing a list of all the Flagstaff swimming destinations. Apart from swimming locations in Flagstaff, we will also share a couple of nearby locations, so that you can get the best possible experience out of your stay.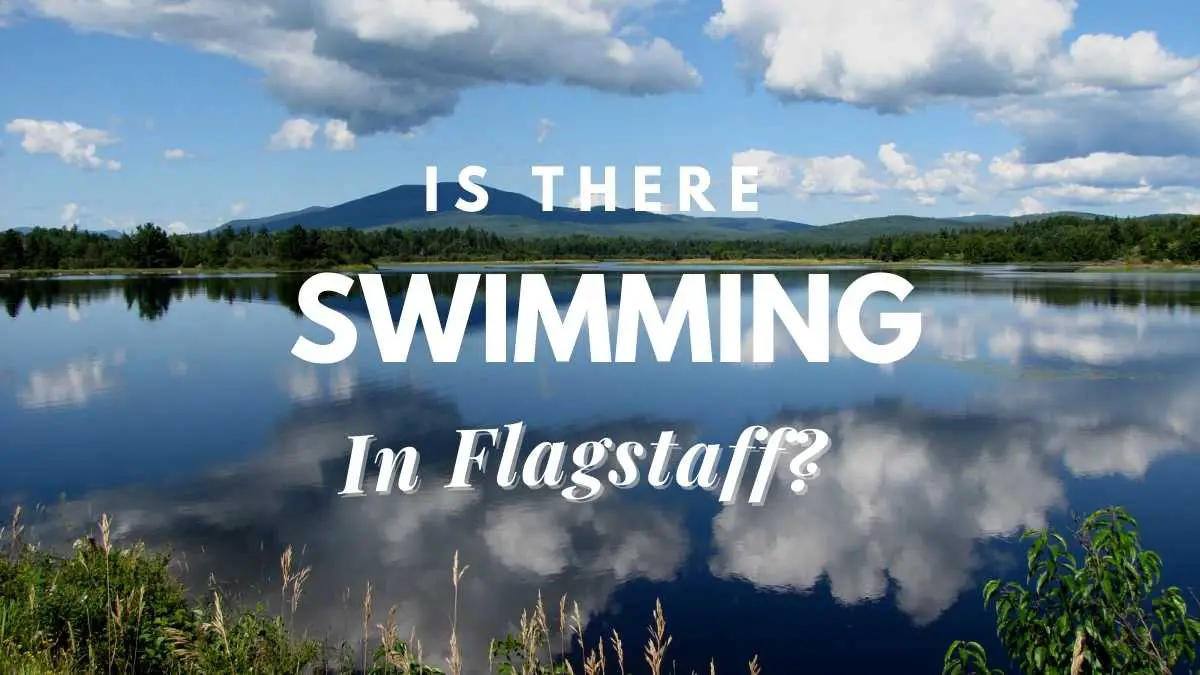 1. The campground at Wet Beaver Creek
For a convenient area to cool down, drive to Beaver Creek Campground. It's simple to bring coolers, towels, and anything else you would need for a leisurely day by the water since the entry to the creek is just outside the parking lot. There is also a rope swing farther down. Reasonably deep pools and flat rock ledges allow for kid- or adult-friendly "cliff leaping." In the summer, this location may become somewhat crowded, but it is still well worth the trek. There are crawdads everywhere, so be careful. There is no price, although during busy hours, the parking lot may fill up.
Read: Is Traveling A Hobby? The Ultimate Guide To An Exciting Way Of Life Learn about the Downsides Of Traveling As A Hobby

2. Red Rock Overpass
Red Rock Crossing is known for having the "most photographed vista in Arizona" (Cathedral Rock), but it has much more to offer than just a few good picture ops. Starting at a picnic area with paved parking, take a simple, sandy walk that crosses the river multiple times until it comes to an end (or keep going to reach other, more strenuous, Sedona trails). The whole region is ideal for swimming and wading, and for those who are interested, there is even a nearby vortex. Just keep in mind to get a parking permit; a day ticket costs $5.
3. "The Crack" on Bell Rock Trail
Bell Rock in Wet Beaver Creek Canyon combines swimming and hiking (not to be confused with the campground). The whole trip is 11 miles long, however most of the swimming holes are located in the first few kilometers. Spend the day exploring the many brief side paths, the most of which lead to a body of water. Alternately, trek all the way to the end and back, stopping sometimes to take a swim. Even though the route might be challenging at times, persevere for a satisfying, revitalizing exercise. Near the start, a side trail leads to "the crack," a large, flat, rocky area that may become busy in the summer. This path requires a parking fee, which costs $5 for a day ticket.
4. Sycamore Canyon National Park
The daring will want to go to Sycamore Canyon, which is close to Cottonwood. There are several stream access points and a couple fantastic hikes nearby. Otters may only be seen there; also, the canyon has some of Arizona's greatest isolated swimming holes and drinking holes. Water suddenly erupts from natural springs, and Sycamore Creek meanders through the forest at some points being deep enough for cliff jumping and at other points rushing through rapids. Many people are deterred from visiting by the difficult access roads that start out and become worse, but the adventurous and well-prepared will discover an oasis of cold, turquoise water with few other visitors to obstruct the view. Hikers should be advised that there are parts of the Parson's Spring Trail where camping is prohibited.
The 193 million-acre National Forest System is promoted for improvement and public pleasure by the National Forest Foundation. The NFF enhances Americans' outdoor experiences by involving them directly and using both public and private support. Millions of Americans are educated about the value of these priceless landscapes thanks to NFF initiatives. Every year, the NFF enhances recreational options, helps communities manage their local National Forests and Grasslands, and restores fish and animal habitat. It also plants trees in places damaged by fires, insects, and disease.
5. Lake Mary at the easy of Flagstaff
Lower Lake Mary and Upper Lake Mary are the two sister lakes that make up Lake Mary. Fishing, kayaking, and picnics are more often used sports than swimming in the former, which is fairly tiny. Despite being located twelve miles to the east of Flagstaff, Upper Lake Mary does get crowds during pleasant weather. This lake and many of the activities it offers are accessible all year round.
On this lake, all boat kinds are permitted, so you may paddle your own kayak or canoe or opt to water ski behind one. When you're through enjoying the water at Lake Mary, take use of the picnic spots for some relaxation and a meal. Fishing is another favorite activity there.
6. Wet Beaver Creek's "The Crack," close to Cottonwood, Arizona
Yes, you must travel for three and a half miles to get to this sliver of heaven, but as soon as you take your first jump from "The Crack" at Wet Beaver Creek, you will forget about the arduous journey.
While it is possible to trek along the route itself, we advise doing so since it enhances the whole experience. Additionally, you may swim whenever you want while traveling! You can readily reach the water from either side of "The Crack" and neither side is better than the other. Unless you genuinely have a reckless attitude, it is advised that you start with the eight-foot cliff leap before attempting the ones that are as high as thirty feet. A genuine Arizona Micro adventure is "The Crack at Wet Beaver Creek."
7. Sedona, Arizona's Red Rock Crossing
Red Rock Crossing, one of the nicest swimming spots in northern Arizona, is situated in west Sedona on the banks of Oak Creek. It is also my personal favorite swimming location in Sedona. Red Rock Crossing, with its elevated rocks and waterfalls, is located under the magnificent Cathedral Rock and is the ideal place to cool down in the sweltering Sedona heat. Additionally, Red Rock Crossing is a very popular location for landscape photography. In the summer, you can count on long lines of photographers, myself included, during golden hour and sunset.
Final words
You can keep this article in mind and get the most out of Flagstaff swimming. The most popular beach sports here are boating and water skiing, so keep a look out for idiots with their bloodshot, beer-induced eyes who have difficulties spotting people swimming, wading, paddleboarding, or kayaking.
The camping atmosphere at Lone Rock Beach is peculiar. At Lone Rock Beach, camping is permitted, and throughout the spring and summer, people really do it! Everything from enormous RVs to simple tents and everything in between is to be expected.
Lone Rock Beach is a swimming location on another level with all of the activities accessible from the beach, the beauty of the neighboring canyon and Lone Rock monolith, as well as the camping scene. Lone Rock Beach in northern Arizona is my preferred swimming location due to these features alone.