Biscayne National Park is without a doubt one of America's most intriguing and unusual national parks. This park entices visitors with its stunning underwater riches, despite the fact that it lacks dirt pathways and lush trees. In reality, Florida's beautiful, crystal pure blue water covers 95 percent of this national park. Biscayne National Park is a genuine ocean playground, with its vibrant coral reefs, exciting outdoor hobbies, and shipwrecks.

Furthermore, this 270-square-mile underwater wonderland offers a diversified environment with multi-colored fish and interestingly formed corals. Did we mention the picturesque lighthouses and miles of undulating seagrass and mangrove channels? Check out our comprehensive Biscayne National Park travel guide for a wonderful, sunny, and salty getaway.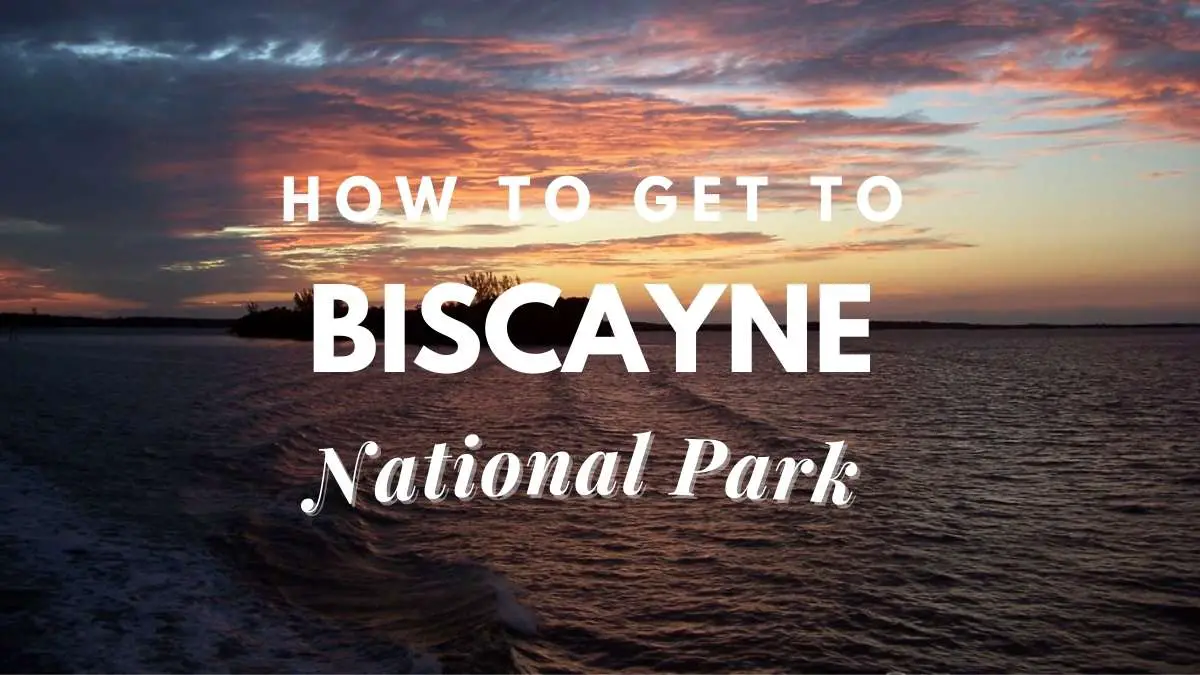 Biscayne Bay's Brief History
Juan Ponce de Leon was the first European to find the Florida Keys in 1513.
The Florida region fell under Spanish dominion with the advent of additional Spanish conquistadors and explorers later in the 1500s.
Spanish ships sailed by the keys on a regular basis from the 1500s until the twentieth century and were often trapped in major storms.
At least two Spanish ships from the eighteenth century were wrecked in the national park's boundaries.
As contemporary settlements grew, developers searched for new ventures in Key Biscayne's undeveloped regions in the 1890s.
In 1962, a thriving industrial seaport was envisaged for Biscayne Bay's mainland shoreline.
Thankfully, environmentalists were successful in their campaign to save the bay.
The bay was declared a national monument in 1968.
Biscayne Bay was renamed a national park a few years later, in 1974.
Read: Is Traveling A Hobby? The Ultimate Guide To An Exciting Way Of Life Learn about the Downsides Of Traveling As A Hobby

What is the best way to go to Biscayne National Park?
The primary entrance to the national park is the Dante Fascell Visitor Center in Homestead.
This gateway may be reached in 90 minutes or less from Downtown Miami.
Simply take Exit 6/Speedway Boulevard and turn left onto SW 328th Street.
The only way to get to Biscayne National Park is via boat.
There are no boat ramps or marinas at the Dante Fascell Visitor Center, despite the fact that it offers a paddleboard, canoe, and kayak launch.
Boats may be launched from a variety of adjacent access sites that flow into the bay, including:
The Best Way to Get Around at Boca Chita Key in Biscayne National Park
Because the park is primarily made up of water, the best way to explore it is by boat.
You may explore the park on your own if you have your own boat or watercraft.
Before entering this magnificent natural marvel, we suggest speaking with a ranger.
That way, you'll know where to go in Biscayne National Park and be confident in your abilities and expertise.
You may also schedule a trip via the Biscayne National Area Institute, which offers a number of tours across the park.
We scheduled a full-day sailing tour from the Dante Fascell Visitors Center and were able to explore Boca Chita Key due to great weather and breeze.
With just 6 people every trip, the tour is incredibly exclusive.
How Much Does a Trip to Biscayne National Park Cost?
This national park does not charge an entrance fee.
Certain activities and trips inside the park, however, are subject to a cost.
On Boca Chita Key and Elliott Key, for example, camping costs a few dollars a night for each tent.
A $20 nightly fee will be charged to campers with boats that need to be moored.
Group camping is also available for $30 per night.
While there is no entry fee to the park, you will need to organize a tour or lease a boat to view the area.
As a result, real charges may vary based on your exploration selections.
What to Do at Biscayne National Park's Best Attractions
In Biscayne National Park, there's never a boring moment.
With an open mind and an adventurous spirit, you may explore a world of water and land experiences at this park.
Go snorkeling
Snorkeling at Biscayne National Park is one of the most popular and popular pastimes.
This popular pastime is no surprise given the park's location near the beginning of the Great Florida Barrier Reef.
When you dive into Biscayne Bay's protected waters, you can expect to encounter healthy coral, a variety of fish species, and a variety of other marine life.
While the reefs here don't compare to others we've seen in Southeast Asia and the South Pacific, there's something unique about seeing the abundant marine life on the world's only live reef off the coast of the United States.
Drive in the Maritime Heritage Trail
The Maritime Heritage Trail is without a doubt the crown gem of the national park.
This underwater wonderland is home to some of Biscayne National Park's countless shipwrecks, making it ideal for scuba diving and snorkeling.
This path has five ruins spanning over a century and a diverse variety of vessel types and sizes.
Take a Cruise on the Reef
Lina and David Stock Jr of Divergent Travelers Adventure Travel Blog, America's Adventure Couple, on a sailing vacation to Biscayne National Park in Florida.
Our sailing vacation to Biscayne National Park was fantastic.
One of the nicest and most exciting ways to explore this national park is on a reef cruise.
On this voyage, you'll see over 320 different species of fish, as well as spiny lobsters, crabs, and shrimp.
You'll also see a lot of birds on this trip, including cormorants and herons.
Boats leave at Convoy Point, and you'll receive an in-depth introduction to the bay's unique wildlife and plants before setting sail.
A glass-bottom boat excursion is also available, which allows you to see the underwater environment without getting wet.
See the Jones Family Historic District
Want to spice up your visit to Biscayne National Park with a little of history? Then, on the Jones Family Historic District and Lagoon, don't miss out on a kayaking adventure.
The region is on the National Register of Historic Places, which makes it a fantastic destination for history aficionados.
Totten Key and Porgy Key are part of the region, where the Jones family farmed key limes and pineapples in the 19th century.
Stop by the Dante Fascell Visitor Center in Biscayne National Park, Florida, to meet America's Adventure Couple Lina and David Stock Jr of Divergent Travelers Adventure Travel Blog.
Spend a few hours at this visitors' center, where you may see a short video that takes you on a virtual tour of the national park.
After that, have a look at the educational displays in the visitors' center.
Stop at Dante Fascell Gallery before leaving the neighborhood to see a range of outstanding modern art.
Boca Chita Key
A tour to Boca Chita should be included on any list of the greatest things to do in Biscayne National Park.
This three-hour boat excursion, led by a park ranger, allows you to climb the island's ancient lighthouse.
The stunning skyline of Miami may be seen from this lighthouse on a clear day.
This man-made spectacle is still a sight to see, despite the fact that it has never been an operating lighthouse.
The knowledgeable park rangers will tell you more about the history of this lighthouse and island.
Go kayaking
Paddlers will have plenty of opportunity to observe and explore the mangrove coastline along the Biscayne mainland.
The national park concessioner may loan you a kayak or canoe.
Don't forget to check out the tourist center for route suggestions and weather forecasts.
Kayaking from the mainland to Elliot Key or Boca Chita Key, however, is not recommended.
You'll need to schedule a trip that includes a kayaking option if you want to paddle around these islands.
Take a Stand Up Paddleboard Adventure
If you've booked a sailing or yacht excursion to Boca Chita Key or Elliot Key, you'll almost certainly have the chance to try out a SUP board.
This is a fantastic opportunity to observe the reef and get up up and personal with the mangroves in safe seas.
We prefer SUP boards over kayaks because they are more intimate, plus you can snorkel from them!
Just remember to hold on to the rope while swimming to keep your board from floating away.
The Trails to Hike
Lina Stock on one of Biscayne National Park's numerous pathways.
Make sure you have lots of water while trekking at Biscayne National Park.
Despite its small size, the park does feature a few pathways for individuals who wish to get some exercise.
The Jetty Trail, Adams Key Loop, Elliott Key Loop, Spite Highway Trail, and Boca Chita Key Loop are among the park's hiking paths.
You won't be putting in substantial miles on any of these trails, so don't expect it.
It is, however, a fantastic way to explore the islands in search of intriguing flora and animals as well as unique viewpoint points.
In Biscayne National Park, where should you stay?
Biscayne National Park's Boco Chita campsite.
The campsites at Biscayne National Park are primitive, with no running water, and are ideal for roughing it on a lonely island.
There are a few of great campsites in Biscayne National Park.
One is in Boca Chita, a popular day-trip location on the island.
The other is on Elliot Key, the park's biggest island.
Any of the park's campsites will set you back $25 per night.
The cost covers boat docking as well as camping.
The first-come, first-served approach applies to both campsites.
The campsite on Boca Chita Key provides bathrooms, but no showers or sinks.
Furthermore, there is no drinking water on this island.
So, pack lots of drinking water with you on your camping vacation.
On the plus side, there are picnic tables and barbecues in the campsite.
However, you will be responsible for bringing all of your own food and supplies to the island.
Keeping this in mind, be sure to pack out anything you bring in.
This includes your trash.
Nothing should be left behind.
Meanwhile, the campsite on Elliot Key provides a plethora of useful facilities.
It also includes cold water showers, barbecues, picnic tables, and bathrooms, in addition to drinking water.
Tips to consider when you are visiting the national park
The hot weather in Miami will make you thirsty, so bring at least one gallon of water per person, every day, particularly if you're visiting Boca Chita Key, which lacks fresh water.
You'll need mosquito repellent regardless of the season; be sure it contains DEET. If you're going camping, don't forget to bring mosquito repellant that smells like incense.
Bring extra reef-safe sunscreen to reapply every two hours (more if you're in the water).
The park presently does not allow rafting or boats connecting to one another due to COVID-19 safeguards.
Take heed, campers: It's an island, and you won't have it if you don't bring it.
In Florida, every kind of fishing, whether from the beach or from a boat, needs a license.
Paddlers, make sure you have a float plan and that everybody who isn't paddling with you is aware of it.
Pets are only allowed on Elliott Key and at the Dante Fascell Visitor Center.
Is there no boat? It's no issue. SCUBA and other guided trips are available to explore the park on or in the water. The Biscayne National Park Institute offers guided boat and kayak tours, as well as sailing and snorkeling excursions.
Make camping, guided tour, and watercraft rental plans in advance, particularly during the colder months.
Final words
Biscayne National Park is without a doubt one of America's most intriguing and unusual national parks. This park entices visitors with its stunning underwater riches, despite the fact that it lacks dirt pathways and lush trees. In reality, Florida's beautiful, crystal pure blue water covers 95 percent of this national park. Biscayne National Park is a genuine ocean playground, with its vibrant coral reefs, exciting outdoor hobbies, and shipwrecks. Read this guide and get the most out of time you spend at the park.