Are you searching for the best vacation by the beach? Then you will have numerous amazing beaches across the country. Out of them, Palmilla Beach and Cinnamon Shores hold a prominent place. If you are confused in selecting the best beach out of these, you may continue to read. We will share how you can pick the best tourist attraction out of these two.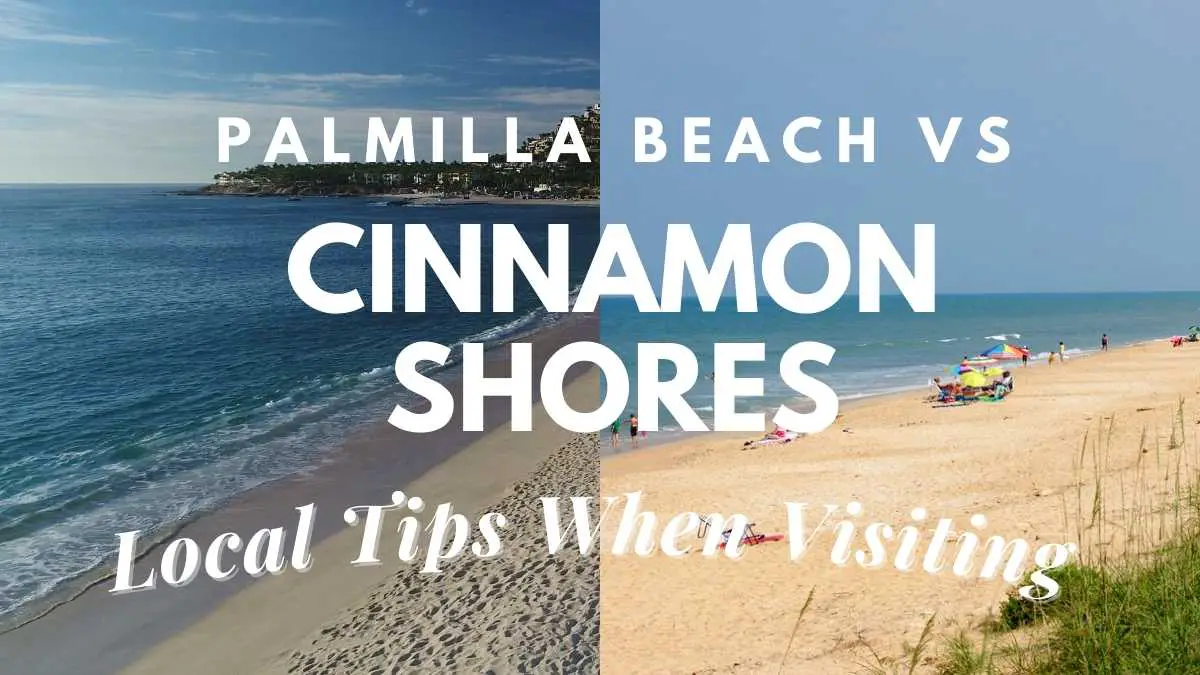 What can you find in the Palmilla Beach?
Palmilla Beach in Los Cabos draws sunbathers and day trippers who come to stroll along the white sand and jump into the seas to go swimming safely at its Blue Flag swimmable beaches. Throughout the year, Playa Palmilla holds a variety of events, including It is notable for being the start and finish of the swim phase of the annual Ironman Triathlon event, where tough competitors test their mettle against some of the world's best athletes.
During the day, you may see local fisherman launch their boats for a daily catch of snapper and grouper, and you can often buy the catch of the day directly from them to cook at your resort or at a nearby restaurant. It's not difficult to locate a place to stay, since the One and Only Palmilla offers more luxury than you can manage. If snorkeling gets your pulse pumping, a vast array of marine life may be found just beneath the surface of the water at the beach. Be aware that there are few amenities along the coastline, so bring all of your essentials. These are the sands you want to lay your body on if you want a little privacy and isolation.
Read: Is Traveling A Hobby? The Ultimate Guide To An Exciting Way Of Life Learn about the Downsides Of Traveling As A Hobby

Things to do while you are at the Palmilla Beach
There's something for everyone at Los Cabos, where the Sea of Cortez meets the Pacific Ocean: fishing, golf, scuba diving, snorkeling, kayaking, horseback riding, resting in luxury spas and resorts, and dancing 'til morning.
1. Cabo San Lucas' Arch
The craggy taffy-colored El Arco (The Arch) rock structure that emerges from the water near the point of the Baja Peninsula, where the Pacific Ocean meets the Sea of Cortez, is a distinguishing sight of Cabo San Lucas. El Arco, also known as Land's End, is a renowned tourist site and the subject of several holiday images. Land's End is unquestionably one of the most popular activities in Cabo San Lucas. You may either ask the skipper to drop you there and schedule a pick-up time, or you can admire the famed golden arch from your boat. You'll see languid sea lions lounging on the rocks along the way.
2. Surrounding Areas of Los Cabos
On the Pacific side, villages like Migrio, Candelaria, Todos Santos, and Pescadero are less than an hour away from Los Cabos. All year long, you may enjoy trekking and ATV rides in Candelaria, where you can see a true oasis in the desert. The beaches of Migrio, Todos Santos, and Pescadero are ideal for surfing and whale viewing in the winter.
About 30 kilometers north of San Jose del Cabo are the towns of Santiago and Miraflores. Locals' traditional methods may be seen, local crafts can be purchased, and great cuisine can be sampled. Mountain biking, trekking, and a visit to the "Sol de Mayo" waterfall are all must-do activities. There are also thermal waters that are excellent for stress relief and relaxation.
3. Vacation in Todos Santos
Todos Santos is a community on Mexico's Baja California Peninsula's Pacific coast, about an hour from Cabo San Lucas. It is known as a "Pueblo Magico" (Magical Town), with beautiful colonial structures, Mexican art and crafts, and great traditional regional gastronomy created largely with local ingredients. Its uncrowded beaches are ideal for relaxing, spending the day, and surfing.
4. Vacation in Cabo Pulmo
Cabo Pulmo, located about two hours from San Jose del Cabo, is one of the East Cape's treasures. It is a protected National Marine Park that has been designated as a UNESCO World Heritage Site, representing one of the most spectacular achievements in ocean conservation and the Gulf of California's sole hard coral reef.
Cabo Pulmo's reef, estimated to be over 20,000 years old, has long been regarded as a gem of Mexico's Baja California Peninsula, with over 800 kinds of marine life, earning it the nickname "The Aquarium of the World."
Cabo Pulmo is a shining example of sustainable tourism. The area is great for visitors looking for a more tranquil, natural side of Los Cabos. Scuba diving and snorkeling are popular in this region because they allow visitors to get a close look at the spectacular underwater ecology. In the Sea of Cortez, it is home to one of the biggest and most diversified coral reefs in North America, providing a safe habitat for over 800 kinds of marine life. Cabo Pulmo is home to five of the world's seven endangered sea turtle species, as well as the world's largest shark collection, which includes bull sharks, tiger sharks, hammerhead sharks, blacktip and white tip sharks. This eco-destination is isolated and pristine, making it ideal for anyone seeking a "off the beaten path" adventure.
5. Vacation in San José del Cabo
Long before tourism, the Pericues, an ancient society of swift runners and tireless walkers, lived in the Los Cabos region. They were gatherers, fisherman, and hunters who lived in the San Jose del Cabo estuary, surrounded by birds, under palm trees. They were known to believe in a higher entity known as Niparaja.
Hernan Cortés led the first missions to investigate this area in the early 1530s. As a result, this little hamlet is full of adventure stories, as it was previously a pirate haven.
Years later, commercial ships stopping for water and supplies on their way from Asia to sell porcelain, mercury, silks, and other goods transformed San Jose del Cabo into a lovely colonial town. Around 1730, the "Auit" of the Mission of San Jose del Cabo, as well as a "Plaza," were built on Zaragoza Street, which you can still see today.
The construction of the San Jose del Cabo airport in 1984 drew the attention of many resort corporations interested in bringing progress to this oasis. With its beautiful architecture, San Jose del Cabo's downtown main square has become an Art District where you can discover art from all over the world, but mostly Mexican traditional art and local crafts, making it a terrific spot for shopping and dining. It has a beautiful world-class marina that overlooks the Sea of Cortez and beautiful gold-sand beaches, as well as fauna such as marine birds, gray whales, and turtle hatchlings making their first trip to the sea.
What can you expect at Cinnamon Shores?
Port Aransas, a tiny town on Mustang Island, is known to most Texans as "the coast." When compared to the emerald coast of Florida or the Caribbean, our Texas beaches aren't the most beautiful in the world, but they're our beaches, and they're only a short drive from our house in San Antonio. We can go to the beach in approximately two and a half hours when we need it. When we want to dip our toes in the sea without flying or traveling for a full day, Port Aransas – or Port A for short – is the place to go.
Cinnamon Shore is a resort-style beach community with holiday rentals, individual houses, and other resort-style facilities including on-site restaurants, entertainment, and equipment rentals. Driving around the streets gives you a sense of being in a neighborhood. Cinnamon Shore is what I like to call "relaxing luxury." The experience is clearly upmarket, yet it does it without being arrogant in the least.
What can you expect at the Cinnamon Shores?
There are multiple tourist attractions that you can find in Cinnamon Shores. However, you should understand that there aren't many natural tourist attractions within the Cinnamon Shores community. You will only be able to find man-made attractions. Let's take a quick look at the most prominent attractions out of them.
1. Cinnamon Shore Pools
Kiera, Dune, and Still Water are the three pools of Cinnamon Shore. Still Water and Kiera are both warmed up. The pool looked like bath water and it was a tad cool in the evenings (we came in early November). It was quite relaxing.
Cinnamon Shore's Kiera Pool is possibly the most family-friendly — and certainly the most popular. The Still Water Pool is a tiny, peaceful swimming pool. During our visit, we didn't see anyone using it. The majority of the families were gathered at Kiera, which also includes a bar and restaurant.
The fitness facility and playground are both close to the Dune Pool. It's a fantastic pool, but it's not heated, so the water will probably be a little cool unless you go in the summer. The workout center is tiny, but everything is brand new and in excellent condition. I'm not one of those people who works out while on vacation, but this gym is threatening to alter my mind. Although the Dune Pool is lovely, it is not heated. In November, it's rather BRRR.
2. The beach
Our condo wasn't on the beach, but it was only a short golf cart ride along the boardwalk. It's also accessible by foot. This is a popular family-friendly portion of Mustang Island.
Although you are welcome to bring your own chairs and umbrella and drive them down, I believe that using this service is the best option.
You won't have to set up and tear down at the start and end of the day, and you'll save space in your car. I also adore the small blackboard sign, for reasons I don't understand. It gave us a sense of exclusivity.
There are two boardwalks: one that leads to the beach and another that leads away from it. This avoids a bottleneck caused by beach buggy traffic — try saying that three times quick. The boardwalks are well designated, so make sure you're paying attention, or you'll end yourself in an awkward game of chicken with another golf cart. There's a little station where you may stop and rinse off the sand before returning to the resort, like with other beach resorts and villages.
Should you visit the Cinnamon Shores?
Cinnamon Shore has always piqued my interest, but I've always been wary of their costs, which are slightly more than those of other beach resorts and communities. I can state without question that the price is worth what you get after being here and experiencing the ambiance of this community.
The rooms are large, with high-end furnishings and design. All of the brands on my cookware were familiar to me, and although this may not be a deal breaker for someone selecting where to stay in Port Aransas, it does add to the entire atmosphere. You don't have to leave because there are so many activities and food and drink options on site.
I enjoyed the general environment as well as the politeness of the folks we met, and I am looking forward to returning in the summer. I believe we have located our new home in Port A, which makes me delighted.
Take a look at their available apartments and dates. They provide a wide range of options for parties of various sizes. There are also pet-friendly accommodations available. On their website, look for deals.
Should you visit Palmilla Beach
As you can see, Cinnamon Shores is completely different from Palmilla Beach. If you are looking forward to experiencing more natural attractions, you may think about visiting Palmilla Beach. It is a great opportunity that you can have in order to spend more time with the nature and explore all the beautiful sceneries.
No matter what tourist attraction you pick, it will be possible for you to spend lots of time by the beach. Therefore, you will fall in love with all experiences coming on your way.