Tiger Lake, which was formerly a sanctuary for ducks, lies close to this community on the southwest edge of the Twin Cities, along Highway 212. Here, shorebirds, mallards, and other types of birds all built their nests. In the spring and autumn, the lake was teeming with migrants traveling to far-off regions.

However, not only waterfowl enjoyed Tiger Lake, which was given that moniker decades ago because mountain lions were seen nearby. The meadows around the lake were also home to many pheasants, as well as rabbits, red-winged blackbirds, and other animals. However, the passage of time typically works against Tiger Lake and other untamed areas. Grasslands are plowed beneath, and wetlands are drained, reportedly for the benefit of farmers and farming. However, occasionally converting these properties to croplands doesn't produce much since the land is too damp or otherwise not productive enough.

Fortunately, some of these vanished areas are seeing revivals, in large part because Minnesota voters approved the so-called Legacy Amendment in 2008. The amendment allocated a part of the money earned towards the purchase and care of land and water, and also slightly boosted the state sales tax. The extensive conservation complex at Tiger Lake serves as a great illustration of the sorts of collaborations that aid in converting Legacy Amendment funds into benefits for the general public.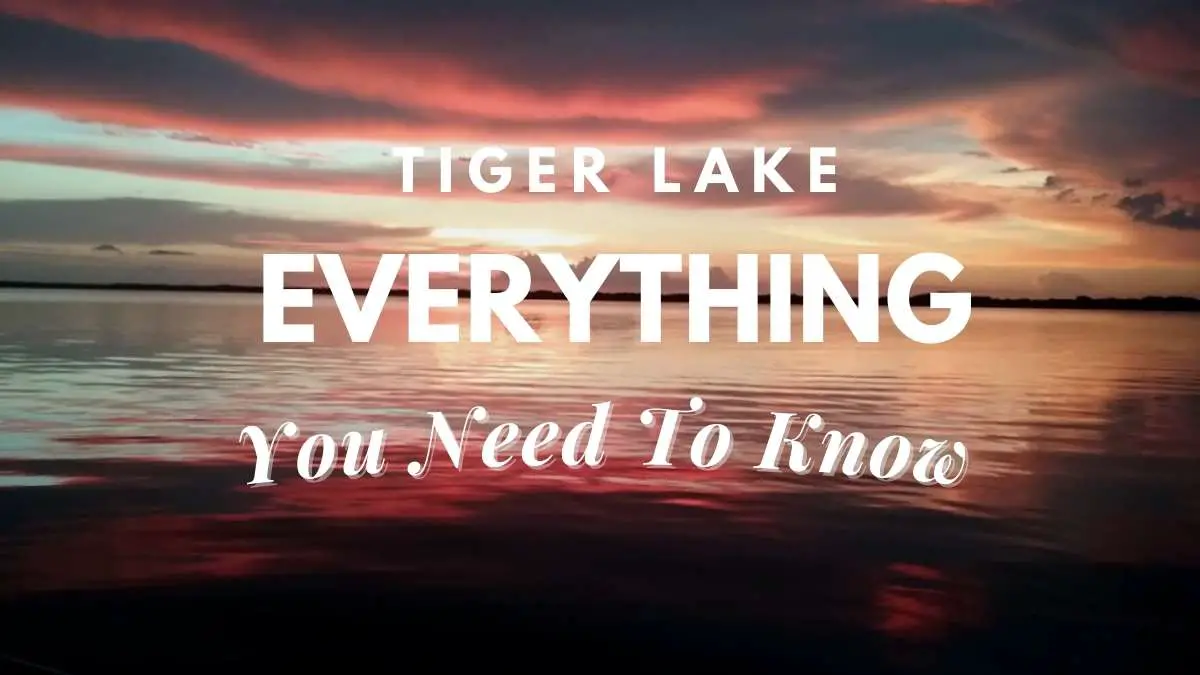 Some interesting facts about the Tiger Lake
The reclamation effort that resulted in the current 538-acre wildlife reserve around Tiger Lake started in 2011 and added its first tract in 2013.
This acquisition was acquired from a willing seller, much like other land purchases in Minnesota that benefit conservation.
Funds provided from the Outdoor Heritage Fund, one of four funds established by the Legacy Act, have made it feasible for the six Tiger Lake property purchases that have taken place in the years afterwards — most recently in 2020 — in significant part (the other two funds support clean water and arts and culture.)
Funds from 34 additional partners have been added to the Tiger Lake OHF appropriations, including the U.S. Fish and Wildlife Service, other conservation organizations, local sportsmen's clubs, the Carver County Pheasants Forever (PF) Chapter (Tiger Lake is located in Carver County), other PF chapters, the PF national office, and private donors. As an example, a fundraising event with 30 attendees that was held particularly to generate funds for the most recent Tiger Lake purchase brought in $75,000
Major beneficiaries of funds allocated by the Legislature for the Outdoor Heritage Fund are Pheasants Forever and Ducks Unlimited (DU). However, neither they nor any other grantees get the money directly. Instead, it goes to the Department of Natural Resources (DNR), whose job it is to disburse the funds upon the completion of the work in accordance with the terms of the contract. The DNR also conducts follow-up inspections of the allocated work on a regular basis to make sure that PF and DU, The Nature Conservancy, and other money recipients perform the necessary technical, fundraising, engineering, and other work to finish projects.
To suggest, organize, and carry out these and comparable conservation initiatives, as well as to assist farmers and other landowners in using federal and state conservation initiatives that may improve their financial situation while enhancing the health of the land, the water, and wildlife. In Minnesota, PF has 27 field employees, 18 of them are farm bill biologists.
While purchase is the initial stage in creating complexes like Tiger Lake, it's common for the acquired properties to next undergo upgrading or restoration. Trees that are encroaching on grasslands may need to be cut down. Additionally, native-prairie mixtures that more generally offer food and/or shelter for songbirds and pollinators, in addition to game birds, must often be used in favor of brome and other grasses that are ineffective wildlife incubators.
The DNR or the U.S. Fish and Wildlife Service eventually get the lands that have been bought and improved, and they are responsible for maintaining the improvements going forward.
Read: Is Traveling A Hobby? The Ultimate Guide To An Exciting Way Of Life Learn about the Downsides Of Traveling As A Hobby

Recent developments around the Tiger Lake
In Minnesota, Eran Sandquist oversees PF's environmental initiatives. The first farm-bill biologist for PF, Sandquist has worked for the organization for 19 years. He was born and raised along the North Fork of the Crow River, close to Delano, Minnesota.
In addition to safeguarding 4,000 acres annually, other public lands are also improved and restored, according to Sandquist. To do this, we work with several private contractors, including 57 for Tiger Lake alone, who include surveyors, assessors, and other professionals. PF and other organizations often reject sales proposals more frequently than they accept them because more landowners wish to permanently safeguard their lands than there is money available for purchase.
The time of purchasing "postage-stamp" sized homes is over, according to Sandquist. "Like Tiger Lake, we work to link newly acquired properties to already-existing ones in order to maximize the benefits for wildlife. Additionally, in order to provide access to the greatest number of people, we construct these complexes as near as possible to population centers.
On the pheasant opening last Saturday, blaze-orange-clad hunters and their hounds marched over a large portion of Tiger Lake's land in an effort to roust a few ringneck ducks. Even if some of these attempts were successful, the situation had changed by late Sunday afternoon. Duck hunters were present at Tiger Lake at the time, adorning one of the complex's tiny lakes with decoys in an effort to get ducks or other wild birds within shotgun range.
Other activities to do around the Tiger Lake
This excellent golf club is a fantastic site to play golf and the ideal location for any size group function. The clubhouse has a pro store loaded with the newest gear, locker rooms for men and women, and Vandy's Grill, a casual eating establishment. In addition to putting and chipping practice facilities, Island View includes a full-length driving range. After a game of golf, stay for a delicious lunch at Vandy's.
Do you like fishing? Consider going fishing with someone who is knowledgeable about where and how to catch fish. On Lake Waconia, Schroeder's Guiding Service provides fishing for walleye, bass, panfish, northern pike, muskies, and more. The outcome is certain!
Visit Schram Vineyards for a tranquil respite from all of these exciting things to do in Waconia. Winery and tasting room Schram Vineyards is a fully functional farming farm. They are committed to providing their customers with unforgettable experiences by providing award-winning wine and beer, first-rate service, and a focus on distinctive offers. Visit their charming tasting room and have a delicious starter and a fantastic drink of wine or beer there.
The Aspire Artisan Studio and Folk School seeks to improve the community by giving kids educational opportunities that inspire them to hone their own talents and skills in the arts. The teaching of traditional, real hand-art is their area of expertise as a team of devoted artists. The teachers uphold the highest standards of craftsmanship in the art world in everything from block printing to blacksmithing, textile weaving to wood construction.
By participating in practical workshops and courses, students may learn about ancient arts and techniques. They instruct and motivate the more daring DIYers, lifelong learners, creative dabblers, and fans of handicrafts.
Wildlife Store for All Seasons
The greatest bird feeding supplies are offered in this site. Items like bird feeders, pole systems, and specialty seed blends can meet both novice and professional birders' demands. You may discover something your birds will like from the more than 20 different seeds and seed mixtures available. If you like feeding birds and are a bird lover, stop by this shop to get any supplies you need for your feathered companions, including seeds, books, and birdhouses.
Consider seeing a movie while you're in Waconia. When there are so many alternatives available for streaming movies, you may be wondering why you should choose Emagine. Each visitor will get a unique entertainment experience, according to their aim. Here are some details on the cuisine they provide. Popcorn is a worldwide staple among moviegoers and is prepared in a variety of ways to suit different tastes. They provide delicious caramel corn, homemade cheddar corn, OlivEpop, as well as the standard popcorn used in movies.
When popcorn isn't enough, they have a wider selection of concessions available than other movie theaters. Hot dogs, French fries, pizza, chicken tenders, quesadillas, pretzel pieces, and more are available. There are many different candies and snacks available at Candy Emagine. Various candies, including Milk Duds, M&Ms, Reese's Pieces, Raisinets, and Sour Patch Kids.
Do you remember the last time you consumed alcohol at a theater? Before you are seated, stop by the "E-Bar" and support neighborhood brewers by drinking beer from establishments like Shorts, Atwater, Bell's, Founders, and more.
Order your favorite traditional mixed cocktail, try one of their creative creations, or sample one of their weekly rotating specials. Even the most discriminating wine enthusiasts may choose from their extensive selection of red and white wines.
With Coke Freestyle, Emagine provides a wide variety of distinctive beverages.
Historical Society of Carver County
Visits to the Carver County Historical Society are another of our favorite things to do in Waconia. Five local history exhibits as well as a gallery honoring soldiers are available at the Carver County Historical Society. The county's history is chronicled in the local history galleries. They feature displays of items that assist in telling the narrative. Kids of all ages may participate in scavenger hunts while in the museum.
An official listing of locations deserving of preservation is the National Register of Historic Places. A nationwide initiative that finds, assesses, and preserves America's historic treasures is the National Historic Preservation Act of 1966. Carver County currently has 172 buildings listed on the National Register.
Waconia is home to several excellent restaurants, among other things. Just a handful of them are listed here. A side note: This writer has visited each one, and if they weren't great, they wouldn't be on this list!
Bar and Garage Bowling is a leading restaurant in the region. They have improved the fare served at sports bars. Their meticulously created cuisine is made with fresh, locally sourced foods and goods from their scratch kitchen. They are a family-run sports pub and bowling alley that caters to everyone's enjoyment. At the Garage, you can find everything from happy hour after work and Bloody Marys on the weekends to live music and enjoyable nights out with friends and family.
Aiming to take in the big game? Bring the whole crew to the Garage for the ultimate experience. Voted the best sports bar in Carver County, it has large-screen TVs and projectors placed all around so you can easily watch every play. The Garage, with its six-lane bowling alley, was chosen as the county's best bowling alley if you're searching for a good date idea or group activity. Order a Garage Pizza, wings, or any other delicious house-made dish from the menu if you become hungry while bowling.
Another restaurant is Inn at Lola's Lake. One of the few restaurants in the neighborhood with a waterfront location is Lola's Lakehouse, and what a view it is! During the summer, a lovely lakeside restaurant on the banks of Lake Waconia is the ideal location to moor a boat and have a meal inside the establishment or on the outside deck overlooking the magnificent lake.
On the menu, there is something for everyone. Burgers, exquisite steaks, fresh-fired pizzas, a fantastic selection of seafood, including oysters on the half-shell at a bar, are all available.
Final words
By following this article, you may visit the Tiger Lake and get the best possible experience out of it. Make sure to explore the surroundings as well, which will provide you with a perfect overall experience.