The Texas Hill Country Wineries are not only surrounded by stunning scenery, but the wines they are making are just recently starting to acquire international acclaim. These wines range from finely-tuned Tempranillo, crisp Viognier, and gorgeous Rhone-style red blends. The reason for this is because most Texas Hill Country wineries solely market their wines to residents of Texas; otherwise, the Texas wine craze would have spread quickly.

That is why I want to make this drink known. Up until recently, the Texas Hill Country was mostly ignored. The Texas Hill Country AVA is now the third-largest AVA in the United States, albeit did you know that? With over 9,000,000 acres with a climate and terroir similar to Rioja, Spain, or Southern Rhone, France, seasoned vintners are learning that the soil of this special place has the capacity to create wine of the highest caliber.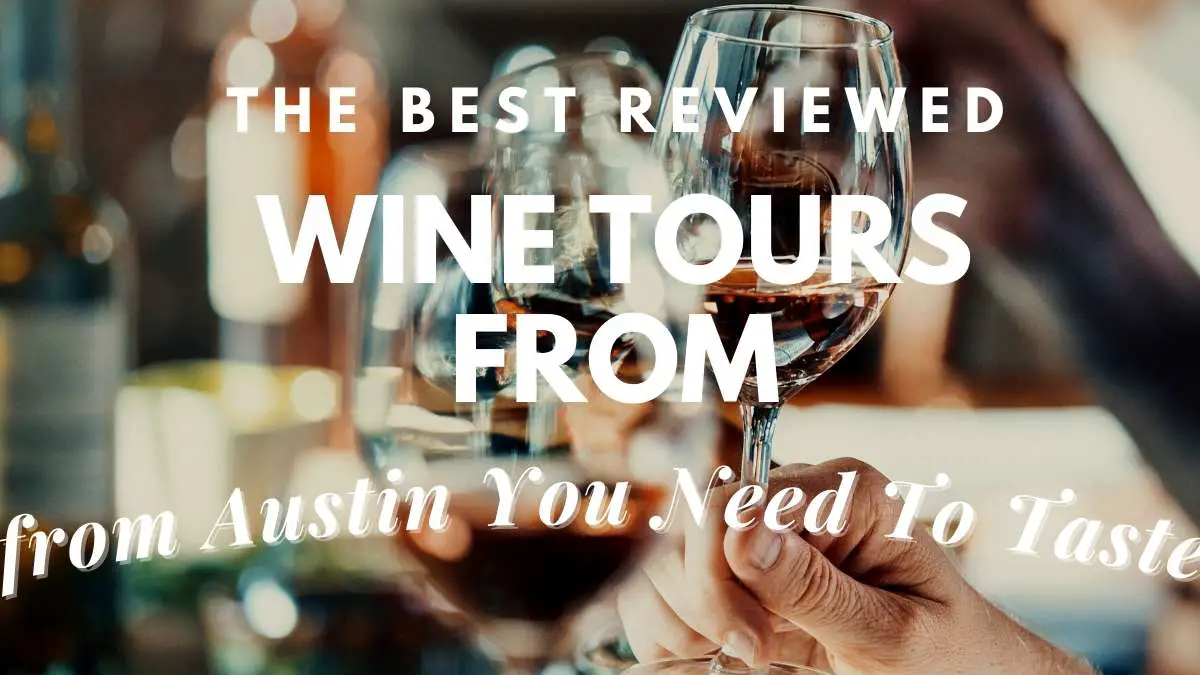 Using Wine Road 290 to Travel the Texas Hill Country Wine Trail
Today, we're going to examine a section of road that travels through Fredericksburg, Texas's scenic area. The name of the section of road, Wine Road 290, seems fitting. The Fredericksburg Wine Road 290 Association includes many of the vineyards and wineries in the region, making it special overall. Given that numerous wineries are situated close to one another, what helps one usually benefits the other as well. This makes visiting the area for the day quite convenient.
Read: Is Traveling A Hobby? The Ultimate Guide To An Exciting Way Of Life Learn about the Downsides Of Traveling As A Hobby

Best Wineries in Texas's Hill Country
By getting on Mopac (TX-1) and then merging onto US 290 – West, it is simple to reach Wine Road 290 in Fredericksburg, which is just about an hour and thirty minutes northwest of downtown Austin.
1. Pedernales Wineries
Did you know that the Texas Hill Country is a promising region for cultivating Viognier? For hardy grapes like Viognier, elevated, sunny, windy limestone slopes provide optimal growth conditions. Some local vintners have made significant progress in honing their craft and creating crisp white wines. Although the whites are excellent, Pedernales' reds are my favorite in the whole Hill Country.
Pedernales Cellars is a fantastic starting point for a Fredericksburg wine tour since it will make an impact on you. This vineyard has won awards and has a stunning terrace with 360-degree views of the surrounding hill region. The winery often features live music, which gives the isolated and flavor-prone location a little bit of an Austin vibe.
Don't be afraid to explore the estate! The GSM red mix is now my favorite red wine in the whole Texas Hill Country, and grapes are obtained from many wineries in the area, as I described above. There is no need to book tastings in advance.
2. Vineyard & Winery Perissos
Visit the gorgeous resort at Perissos for a taste of Europe right here in Texas. Wine tourists usually compliment the winery's workers on their friendliness and southern hospitality. The ambiance is also one of our favorites in the area. This is a lovely location if you want to spend a leisurely day sipping wine and enjoying cheese and charcuterie while sitting by the vines. Here, live music is also typical. Wine tastings cost $18 per person without a reservation. Additionally, tours are offered for $40 per person.
3. Becker Wineries
Currently producing around 1.3 million bottles yearly, Becker is a little more well-known and has a few more… attractions on the site. There is a fair chance that you may see a vast lavender field nearby if you arrange your visit for either May or June. If you go at the correct time of year, they also have enormous fields of wildflowers.
Since it's also peak season at the start of the summer, it may become a little busy. Plan your visit during the week if at all possible. View a virtual tour of the Becker property and tasting room. On weekends, on-site excursions normally take place every 30 minutes. For around $125 per night, Becker offers a Bed & Breakfast next to the property if you want to linger in wine country a little while longer.
4. Vineyards at Sister Creek
This cozy, adorable, and warm place is really a winery that was formerly a cotton gin. Sister Creek in the Texas Hill Country is well renowned for its welcoming staff, excellent wines, and distinctive ambiance. They are also reasonably priced. You'll like your taste, and you should certainly inquire about taking a complimentary vineyard tour. This award-winning winery provides two different sampling options at two affordable pricing, with an emphasis on European blends. They are also open on the majority of days of the year.
5. Winery Silver Dollar
On the western edge of Hill Country, Silver Dollar is highly recommended if you want to combine a wine tasting with a lunch. Enjoy street tacos, chicken wings, and build-your-own pizzas while lounging in a hammock chair and sipping beverages amid the vines. You won't be sorry if you try the Peace Maker Merlot with pizza together. For authentic Texas cuisine, wine, and friendliness, go here. You could also get to meet the owner, which would be great.
6. Vineyards at Grape Creek
Italian-inspired Grape Creek Winery is a winery on a lovely location. This will probably be your final destination for the day if you stick to the schedule. Be sure of your choice since Grape Creek Vineyards' wines have won over 100 medals throughout the years. The majority of the structures on the site are constructed of stone and have traditional red roofs that are decorated in a Tuscan-themed architectural style. Depending on when you come, prices change. Saturdays and holidays are $15, while weekday sampling are $12.
7. Vineyards at Fall Creek
Recently, several of our staff members went to Fall Creek and had a blast! Jacqueline Coleman, a staff writer, outlines what to anticipate:
Everywhere on the garden-style property in Driftwood, just outside of Austin, you will see people relaxing with a glass of Chenin Blanc, Chardonnay, or even a Tempranillo on an average warm, sunny Hill Country Day. The inside tasting area exudes a cozy coziness, replete with a fireplace and a TV for football viewing. It only seems logical that a vineyard owned by two University of Texas alumni would have a TV for Saturday games because football is the national pastime in Texas.
As has always been the custom for tastings at Fall Creek Vineyards' Driftwood site, tables are set up outside on the back porch of the quaint country house-turned-winery for parties to relax and wait for a table-side taste. From the comfort of their chairs on the porch, visitors may order wine from the tasting menu, which is then delivered to them while they take in the view of the Texas Hill Country surroundings.
8. Wineries William Chris
William "Bill" Blackmon and Chris Brundrett, true pioneers in the Texas wine business, founded William Chris Vineyards in 2008. Since then, its popularity has skyrocketed. not only in the Texas Hill Country, but all around the country. Chris and Bill concentrate on high-impact wine production using low-impact viticulture. On their grounds, there is a lovely tasting room, a tranquil outdoor area, and live music every Sunday. One of Wine Enthusiast's "Producers That are Redefining American Wine" is Chris Brundrett, who was recently honored.
9. Spicewood Vineyards
Consider stopping by Spicewood Vineyards for a relatively secluded and boutique experience in the northeastern portion of Hill Country. Those looking to unwind on a terrace for the day can find comfort in this picturesque vineyard setting. Try their Syrah, Tempranillo, and Cabernet Franc with the cheeseboard. Don't be afraid to bring the family; this vineyard is also family- and pet-friendly. Additionally, it is a popular wedding destination.
10. Duchman Family Winery
Depending on where you depart from in Austin, head to downtown Duchman Family Winery to enjoy their lovely stone tasting room and very friendly staff. Alternatively, if you have a little extra time or would prefer to split your Hill Country wine experience between Fredericksburg and Driftwood (about 30 minutes southeast of Fredericksburg). Although the Duchman property is stunning, there is also an excellent Italian restaurant just adjacent to the tasting area at this vineyard.
The tastings at Duchman are by far the most reasonably priced in the region, and the bulk of the wine made there is Italian. Our favorite dish on the menu is the Aglianico.
How to find the best wine tours from Austin?
A wine tour is a fantastic opportunity to learn more about the beautiful vineyards and skilled winemakers in our wonderful state, whether you're a tourist to Texas or a native who wants to explore the various wineries Texas has to offer. But as Texas' vineyards proliferate, wine tour businesses proliferate as well—and not all of them are made equal. Finding the ideal tour to make your wine tasting day a delightful one might be challenging given the wide variety of tour operators available. Fortunately, there are a few things to consider making sure you choose the best trip for your requirements. To find out what to consider when picking the best provider for your visit to an Austin vineyard, keep reading.
Find a business that has excellent internet reviews first. Who better to endorse a business than tour participants? Reviews may also provide you some more information about the experience and the reasons why some passengers loved it (or didn't). Perhaps you will learn something about the tour guides that you wouldn't learn from the business website. If you have never taken a wine country trip before, reviews are very useful. To check how others have evaluated their interactions with various tour operators, visit Yelp or TripAdvisor.
Discover More About Included
Once you've made a preliminary list of the businesses you're considering, visit their websites to find out more about the tours they provide. You should opt for skilled tour guides who are familiar with the wine-making process and who can provide wine recommendations depending on your own tastes. Everybody in your group should be able to sit comfortably in their vehicle, which should be clean and comfy. The best tour guides are locals who are well familiar with the Texas wine sector.
Customization is Important
Choose a wine tasting provider that will allow you to tailor the experience to your group's needs. For instance, you could wish to visit a certain winery or make a stop at a nearby restaurant. Make sure the organization provides a variety of trip kinds since the correct one can organize a small private group or personalized tour. If you want to meet the winemaker or learn more about wine production, an intimate atmosphere is perfect.
Avoid firms who expect you to enjoy a memorable experience of the Texas Hill Country's vineyards while packing a busload of people onto a chartered bus. It is difficult to learn about the wine and producers in big groups when you are seated elbow to elbow with 90 strangers. When choosing a wine tour operator, choose quality over quantity for the most memorable experience.
Speak with Heart of Texas Wine Tours Right Away
Heart of Texas Wine Tours meets all the criteria for a fantastic wine tour and is well-known for its unforgettable Austin wine tours and outstanding tour guides. For friends and family, our skilled tour guides will provide priceless memories. For more information, get in touch with us right now. You can also read online testimonials to discover how others felt about working with us.
Final words
With new wineries opening out every year, the Texas Hill Country is fast growing. You may take a look at the list of wine tours from Texas that we recommended and go ahead with the best one out of them. No matter what, you will surely enjoy the unique wine adventures that Texas is going to offer you.