Fishing in Sarasota may include a wide range of incredible experiences, each one more thrilling than the last. Even experienced anglers who have spent their whole life fishing Sarasota Bay discover great new areas to explore. You always have the option to switch fishing Siesta Key or Big Sarasota Pass, or you can board one of the numerous Sarasota FL Fishing Charters and go out for some exhilarating offshore action if you become tired with the bay itself.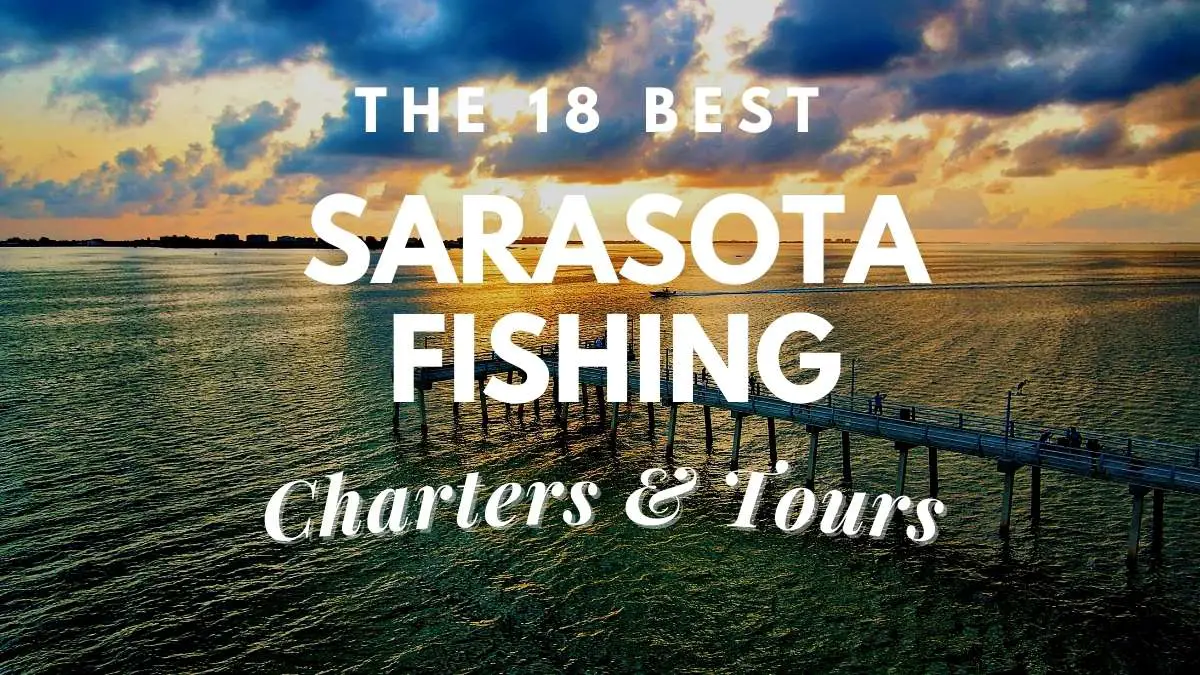 Exploring the fishing charters Sarasota 
Because Sarasota is most renowned for its inshore fishing, Redfish, Flounder, and Seatrout may be found year-round in Sarasota Bay and the adjacent regions. Fishing in Sarasota is usually more rewarding. Large populations of Snook and Tarpon on their yearly migration join these in the summer. You may spend your day casting lines into the vast expanse of artificial reefs and oyster banks that are present both within and outside the bay, or you can spend your whole trip wading and poling around the endless sandbars and seagrass meadows. The period for you is in the early summer months of May and June. This is fortunate timing for the yearly Sarasota Tarpon Tournament, one of the greatest locations to honor the Silver King.
Many species have tight regulations about harvesting, most notably Red Snapper, which may only be retained for a certain period of time that varies every year and typically lasts from late May to early July. Nothing is more fulfilling than spending a morning fishing around Stephen's Point and pulling in trout after trout, but if you're in the mood for a little more diversity in your catch, you don't have to go very far.
What are the best fishing charters Sarasota?
Read: Is Traveling A Hobby? The Ultimate Guide To An Exciting Way Of Life Learn about the Downsides Of Traveling As A Hobby

1. Sarasota Family Fishing Charters
Captain Scott is the owner and operator of Sarasota Family Fishing Charters. The expert has 35 years of fishing expertise and is a third-generation native Floridian who is also a qualified coast guard captain. He leads locals, tourists, and guests on inshore fishing excursions. Customers may see a broad range of environments, such as underwater features, shallow grass flats, docks, and inshore reefs where bluefish, triple-tailed jacks, pompanos, flounders, and mackerels flourish. In the 2018 Suncoast Tarpon Shootout, Scott took first place.
2. Adventure Charters
Within the Sarasota, Florida, metropolitan region, there is a fishing guide business called Adventure Charters. It hires tour operators who set up every part of the fishing excursion for visitors, including baiting hooks and cleaning catches, while principally driving visitors to the best fishing locations, running maritime vehicles, and overseeing the observance of safety precautions and Coast Guard regulations. Additionally, clients get instruction on fishing methods and, if necessary, assistance with catching.
3. Bad Habit Sportfishing Charters
Fishing trips are available year-round on the Florida Gulf Coast with Bad Habit Sportfishing Charters, a fishing outfitter in North Venice. Up to six people may go on daily offshore excursions from Venice, and up to four people can go on daily inshore fishing trips from downtown Sarasota to fish up to a few kilometers off the coast. For clients interested in tarpon fishing, Bad Habit also offers a variety of seasonal charter options.
4. Bounty Hunter Florida Sport Fishing Charters & Guide Service Inc.
On the inshore waters of Tampa Bay and the Sarasota region, fishing charter Bounty Hunter Sport Fishing Guide Services, Inc. offers options for flyfishing and light tackle fishing. The squad of Bounty Hunter took first place in the 2007 Jim Beam Tarpon Cup Championship and has eight IGA world records. For those who are experienced anglers or novices, Captain Robert McCue's tarpon charters are recognized across the globe and provide a pleasurable fishing experience with plenty of adventure and picture possibilities.
5. Captain Gregg Fishing Charters
For experienced and beginner anglers, as well as families with children, Captain Gregg Fishing Trips provides inshore fishing in Sarasota Bay and deep-sea charters. With more than 30 years of expertise in the fishing business, Captain Gregg can take customers to the reefs that have the best chances of producing fish. In the Gulf of Mexico, his offshore boat, the Rod Bender, which has room for up to five fishermen, is ideal for catching grouper, snapper, shark, amberjack, cobia, or kingfish.
6. Captain Matt Ercoli
The greatest fishing in Sarasota is just 10 minutes away from Captain Matt Ercoli's Holmes Beach fishing guiding service. Tampa Bay fishing charters have been handled by Skipper Matt for more than 20 years. He is a commercially insured charter boat captain with a US Coast Guard license. Matt has expertise fishing a variety of species, including tarpon, snook, redfish, trout, grouper, kingfish, and more. He is adept with both light and heavy equipment as well as fly fishing.
7. Captain Nate
Fishing trips are offered by Captain Nate, a native Floridian, in Sarasota and west central Florida. The United States Coast Guard has granted Captain Nate a license, and he is fully insured and capable of handling small parties or large corporate events needing many boats. Depending on the time of year, anglers may fish for a number of species, including snook, trout, redfish, and tarpon. Families might find solace in a captain who is sober, drug-free, and experienced that he can deal with kids of all ages.
8. Casting Kayaks
Anglers of all skill levels may book kayak fishing excursions with Casting Kayaks, a Sarasota fishing guide. With over 25 years of Florida fishing expertise, owner Eric Henson is passionate about kayak fishing. Casting Kayaks provides discounts to customers who bring their own kayaking equipment in addition to fishing and paddling training for novices.
9. CB's Saltwater Outfitters
Having two sites on the water in Sarasota, CB's Saltwater Outfitters is a bait and tackle store that provides boat rentals, fishing excursions, equipment, jet ski rentals, and clothing. Anglers have the option of fishing Sarasota Bay's waters or the Gulf Coast's inshore reefs thanks to CB's. Veteran guides may plan excursions to fish for species such as snook, redfish, speckled trout, and others in shallow water or for larger fish such as huge tarpon, bonito, cobia, jack crevalle, kingfish, and tripletail further out in the Gulf. For nearly 40 years, CB's, a family-run business, has offered fun and fishing possibilities on the gulf coast.
10. Chummy Charters
All ages and skill levels are welcome to fish year-round inshore and offshore with Chummy Charters in Palmetto. With a boat that can accommodate up to six fishermen, Captain Steve is properly insured and authorized by the United States Coast Guard. Bait, gear, and permits are all included in the cost of a charter. Additionally, Chummy Charters provides qualified boat services for light tackle, wilderness, and nearshore fishing competitions. Other offerings include ash dispersal, sightseeing, and sunset cruises, with an emphasis on personalized, small-scale services.
11. Full Boat Charters
In Sarasota and the surrounding region, Full Boat Charters provides tours for both inshore and offshore fishing. The skipper has over 20 years of local fishing expertise and a US Coast Guard license. Family-friendly charter Full Boat Charters enables groups of up to six people to fish for various species using live bait and top-notch equipment. The charter follows the catch and release policy, although the captain will filet fish upon request at no additional cost.
12. Inshore Addict Charters
A Sarasota Bay fishing charter company called Inshore Addict Charters specializes in tarpon, trout, snook, and redfish fishing with light gear. Captain Matt has more than 30 years of expertise working with fisherman of all ability levels in the Sarasota region. All bait, equipment, and fishing permits are provided by Inshore Addict Charters, who can also clean and bag fish as necessary.
13. Magic Fishing Adventures
A full-service fishing guiding company, Magic Fishing Adventures offers inshore and nearshore fishing in the Sarasota region. Native to Sarasota, Captain Alan has extensive knowledge of the Gulf and Caribbean fishing. For anglers of all skill levels looking to capture tarpon, snook, redfish, trout, Spanish mackerel, kingfish, cobia, grouper, and more in a premier fishing location, Magic Fishing Adventures delivers a fantastic angling experience.
14. Reel Tight Fishing Charters
A company called Reel Tight Fishing Charters is situated in Sarasota, Florida, and it offers fishing guiding services. Clients are able to engage in backwater fly fishing, inshore, and nearshore fishing. All essential fishing equipment and supplies are provided, and services are all-inclusive. Additionally, this business undertakes little activities aimed at streamlining the fishing experience, such as baiting hooks and cleaning fish. Its captains are all in compliance with USCG regulations.
15. Reelin & Chillin Charters
In addition to fishing expeditions, Reelin & Chillin Charters also provides eco-tours and sightseeing in Sarasota. It accepts patrons of all ages and offers the gear and license necessary for fishing, in addition to accommodating clients of all ages. Trips may be divided to suit the needs of the group, with experienced anglers taking the first half and non-anglers joining the second for a more relaxed fishing experience. Reelin & Chillin Charters will clean and bag any fish that are caught during the excursion if customers choose to take them home.
16. Sarasota Fishing Charters
Sport fishing with light tackle is available in Sarasota and the adjacent Gulf Coast thanks to Sarasota Fishing Charters. In quest of tarpon, snook, redfish, trout, Spanish mackerel, cobia, snapper, or any other fish that calls the coastal waters of Florida home, Captain Jack Hartman leads parties of one to three adults, or families of four. In addition to organizing special charters for kids, Captain Jack will also provide the necessary safety gear, bait, and tackle.
17. Siesta Key Fishing Charters
Anglers of all ages and skill levels may fish inshore and offshore with Siesta Key Fishing Charters in Sarasota. The United States Coast Guard has granted licenses to highly experienced commercial fishers as captains, and every boat is outfitted with the best gear for stress-free fishing. From relaxed family outings in Sarasota Bay to aggressive shark fishing in the Gulf of Mexico, Siesta Key Fishing Charters can tailor any excursion to suit the interests of any group.
18. SiestaKation
A Sarasota and Siesta Key charter company called SiestaKation provides sightseeing, dolphin watching, diving, and offshore and nearshore fishing trips. In addition to serving as a fishing guide, SiestaKation also offers snorkeling, diving, shelling, Tiki bar hopping, and sunset cruises via a variety of personalized package deals. In addition to being a skilled diver and enthusiastic fisherman, Captain Josh Pritchett is also a master captain and first aid trained by the US Coast Guard.
How much does insurance for fishing guides cost?
A fishing guide's outfitter insurance premiums depend on the sort of fishing they provide. The yearly charges for a guide who takes visitors out on the lake will be greater, at around $1,000. Lower annual payments of around $300 are available for inland fishing guides who accompany clients on hikes to the coast.
How much money are fishing guides paid?
The average yearly salary for those employed in the fishing industry, including fishing guides, is $28,530. The lowest paid professionals in this field make less than $18,710 a year, while the highest-paid tour guides can make over $48,170. The pay of fishing guides might vary depending on their geographic location and hours spent, with those working in tourist locations often earning more money.
How can I train to be a fishing guide?
You must have expert-level competence in the kind of fishing you want to teach others to enjoy in order to work as a fishing guide. Find out about the fishing laws and restrictions in your state and anywhere you want to take people. Promote your business and sign up with groups that provide fishing guides, including the Boone and Crockett Club.
Final words
Now you are aware about the best fishing charters Sarasota. It is up to you to take a look at these options and proceed with the best one out of them to enjoy fishing.