There is something about fossil hunting that brings back childhood memories. Maybe it's the giddy exhilaration you had as a youngster when you discovered a particularly interesting rock, or maybe it's simply the simple delight of remembering how wonderful dinosaurs are. In any case, fossil hunting is a straightforward, somewhat addictive sport that is great for people of all ages. If you know where to look and have the correct equipment, you can discover fossils pretty much everywhere in the nation, whether you're digging up trilobites in shale in the West or looking for megalodon teeth on the East Coast. Here are the best fossil hunting trips in the US that you can consider as of now.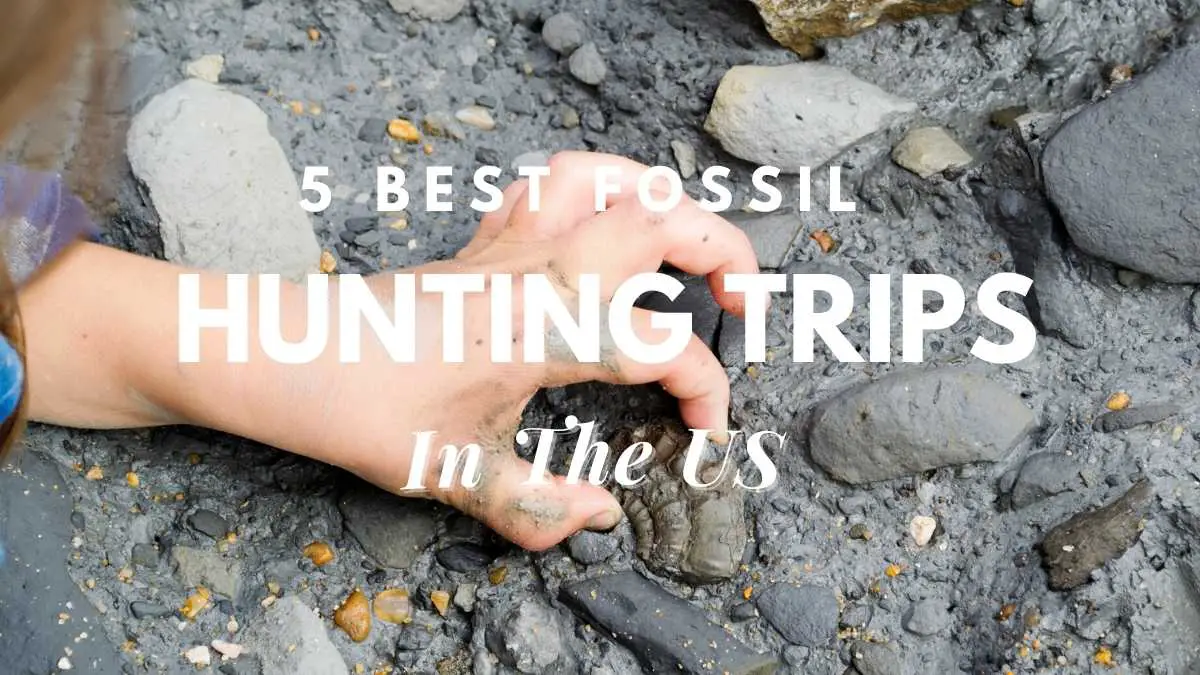 1. Westmoreland State Park
Under Westmoreland State Park, there are treasures tucked away in the sand along the Potomac riverbanks: Teeth of a megalodon. These Dino-sharks used to swim in the area's shallow seas. They possessed many teeth, like the majority of sharks (each had about 250 teeth spanning 5 rows in their mouths). When the megalodons were extinct, their teeth and bones became petrified under further rocks. The ocean where they had lived vanished, but when the Potomac River eroded away the layers of rock above, the strata of rock holding their fossils became visible.
On the riverbanks, there are a ton of additional Miocene fossils to be unearthed, including those of early alligators, dolphins, whales, fish, and other animals. All of them are around 23–25 million years old. For the greatest fossil searching, follow the park's Beach Trail from the visitor center to the river. Westmoreland State Park also offers camping, fishing, swimming, and hiking trails.
Read: Is Traveling A Hobby? The Ultimate Guide To An Exciting Way Of Life Learn about the Downsides Of Traveling As A Hobby

2. Purse State Park
Located in a rural area, Purse State Park is home to the Purse Area of the Nanjemoy Wildlife Management Area. On the Wades Bay sands of the Potomac River, you may locate Cibicides shells in addition to shark teeth. Wikipedia describes the Cibicides as "a genus of global benthic foraminifera." The multichambered, plano-convex trochospiral shell is distinguishable by its "strongly arched, involute umbilical side and flat or dished-out evolute spiral side." It seems to be quite cool. Come prepared; a picnic lunch is a welcome respite from fossil-hunting since the day-use park has no amenities. Additionally, the absence of tourists and cheap admittance provide you access to top-notch fossil hunting.
3. Big Brook Park
Another hotspot for fossil discoveries is Big Brook Park in New Jersey. At Marlboro's Big Brook Park, you may find the teeth and vertebrae of goblin sharks, mackerel sharks, crow sharks, angel sharks, sawfish, rays, drumfish, and, my personal favorite, saber-tooth salmon. There are also the remains of Belemnites, which were squid-like cephalopods, mollusks, and Mososaurs, which are marine lizards from the late Cretaceous. If you didn't know, the first (almost) complete dinosaur skeleton found on the continent was found right here in New Jersey, not in the West. To have a good idea of what to look for when you go fossil hunting, it might be helpful to research the various types of fossils that have been preserved from some of these species or to see what sorts of fossils can be found in these locations.
4. Dixie Penn Fossils
For those who really want to depart with treasure, fossil sites are a guaranteed bet. From late April to late October, Penn Dixie Fossils in New York State is open, and for less than $10 per person, you may search for trilobites, one of the most sought-after fossils. Along with petrified wood and paleozoic fish, they are also home to ancient crabs, sea lilies, starfish, mollusks, coral, snails, and other creatures. Additionally, they host an annual "Dig with the Professionals" event where you may identify your discoveries with the assistance of scientific experts who will have additional digging equipment available. The fossils are more than 300 million years old since they are all from the Middle Devonian era.
5. Rock Park
Northwest Ohio was submerged 375 million years ago, as was Fossil Park. Now it isn't. In Sylvania's Fossil Park, you may dig up brachiopods, coral, and other artifacts from the region's once-watery history. The greatest thing is that you may dig for free in 5 acres of Devonian-era treasure. Additionally, there is a lovely walking route and interpretative signage to assist you identify the fossils you have discovered.
Final words
There are a few tools you may bring with you to aid if you're serious about taking fossils home. A toothbrush and some water in a bucket or spray bottle might help you clean prospective fossils in a fossil pit. You may even require gloves and safety glasses if you're cracking shale. A bucket and a sifting pan are fantastic equipment if you're in a river. Knee pads or a cushion may reduce the discomfort of stooping or kneeling in rock pits, and aprons or vests with pockets are excellent for organizing and keeping supplies close at hand. Sunscreen, followed by a hat or even an umbrella for shade, may also be quite beneficial. Of course, bring food and beverages with you in case the location lacks concessions.