Which of Killington and Stowe should you choose for your next vacation? In summary, Stowe is preferable if you go with your companion, whereas Killington is ideal for a single excursion. The factors influencing this decision are varied. Everything has been covered in this article below. So, have a quick look at the possibilities these vacation locales provide and start organizing your next trip right now. Continue to read this Killington vs Stowe comparison, and we will help you to figure out the best destination.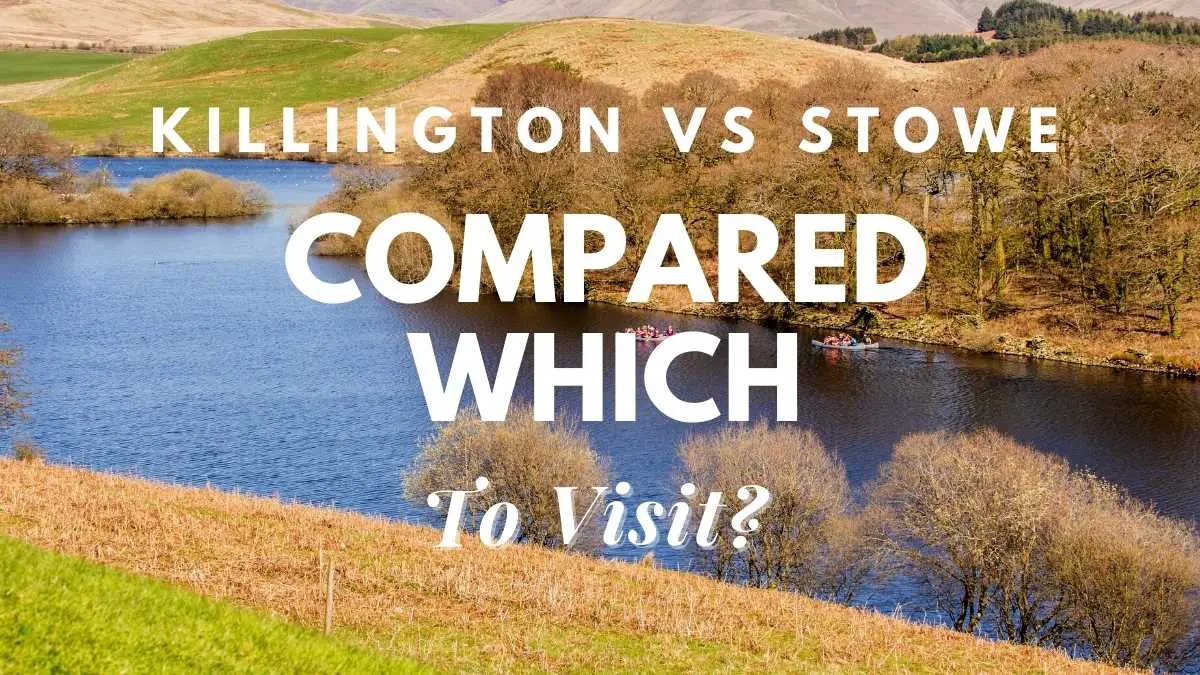 Overview of Killington vs Stowe
Both Killington and Stowe are fantastic vacation spots for skiing and soaking up as much winter as possible. In many ways, Killington and Stowe are similar. They both provide essentially the same attractions and recreational opportunities. But due to a few minor variations, each is worth your attention on its own.
If you're wondering where Killington is or where Stowe is, we'll go into great depth about that here. Vermont's Killington is a town. Specifically, Rutland County in Vermont, United States, is where Killington is situated. The travel time to the Rutland Southern Vermont Regional Airport is about 35 minutes. The town of Stowe is located in Lamoille County. Additionally situated in Vermont is Lamoille. Killington is 75 miles from Stowe. In essence, it takes one and a half hours to go between these two places.
Both of these places provide the chance to go skiing, see a waterfall, take in a play, and many other activities. Both of these locations do have some distinctive qualities, however. Your preferences and practicality will guide you to the best choice.
Read: Is Traveling A Hobby? The Ultimate Guide To An Exciting Way Of Life Learn about the Downsides Of Traveling As A Hobby

Killington vs Stowe – Accessibility
You may choose from a variety of alternatives while getting to Killington. You may go there by bus, rail, or even airplane. Bus travel is not advised, but it may save a patient traveler a lot of money. Killington is close by after you arrive in Rutland County. You will feel at ease the instant you arrive thanks to the chilly wind. The best way to go to Stowe could be via flying. It is not only much less expensive, but it is also less taxing.
The distance between Burlington International Airport and Stowe is about 45 minutes. Vermont is home to this full-service international airport. Simply take a cab or a vehicle rented from your hotel after landing. The journey to the beautiful Stowe will be straightforward.
Which of Killington and Stowe is Best for Your Tour?
There are differences between touring alone and touring with a spouse. There are several factors to think about that might impact the whole experience. The greatest choice for you may be Killington if you are a solitary traveler. You will be able to appreciate the touch of the waterfall and begin a walk into the woods here. Here you may also find information on what the eco-park has to offer. In addition, Stowe rent is more expensive. It implies that you may go on excursions in Killington without thinking about money at all.
However, Stowe can provide you with a romantic getaway. You may take your significant other to the waterfall at this location. Hot air balloon rides are available, so you may take in the sunset from above as well. The nice thing about this location is that it only costs little more than Killington to cover both of your expenses. Also less expensive is the cuisine here. Overall, Killington is ideal for alone travel, whereas Stowe is a romantic vacation spot.
Popular Killington Activities
The place to go for excitement and unforgettable experiences is Killington. The excitement of skiing and the tranquility of nature may be found here. At Killington, you may engage in the following activities:
In Killington, skiing is one of the most popular pastimes. More than 200 000 guests come here just to ski. A lift ticket for skiing costs $130 for the whole day.
Killington is not only about the snow, according to Trailing into The Woods. Additionally, there are prospects for tracking in the dense woodland. The forests may be explored for a whole day. Visiting The Historical Museum: The Killington location of the Norman Rockwell Museum of Vermont. The museum's structure is a museum unto itself. In the year 1976, it was founded.
The outstanding collection of more than 2,500 magazine covers by Norman Rockwell at this museum is rather large. There are also a lot of pictures and paintings here.
Advice for Traveling to Killington
Traveling is undoubtedly an intriguing prospect. However, there are several things you need to be aware of in order to really appreciate the voyage. Here are some pointers you need to remember:
Make certain you have everything you may possibly need packed.
Keep all the essential paperwork close at hand.
Set a budget but have some extra cash on hand as a safety net.
Attempt to carry cash.
Pack a first aid kit, please.
Popular Things to Do in Stowe
One of the nicest locations to go with your lover is Stowe. There are so many romantic opportunities in this location. Listed below are a some of the top things to do in Stowe:
A trip in a hot air balloon above Stowe is exhilarating. Just worth it is the aerial view of the peak. The cost of the ride is $10 per person. However, you may pay $300 for the ultimate experience. The cool environment of the waterfall in Stowe offers guests a sense of holiness. It's a visual delight.
Traditional Coffeehouse: Stowe is home to one of Vermont's top coffeehouses. Their signature coffee has a flavor that complements the chilly ambiance. A simple coffee date here with your significant other is likely to be memorable.
Visitor Advice for Stowe
There are a few things that may go wrong when you are in Stowe. These careless errors might spoil your whole vacation. Here are some recommendations for you to consider:
Earlier hotel reservations
Make an effort to make reservations for everything and everything, even a hot air balloon flight.
Bring swimwear in case you decide to plunge under the waterfall.
Try to bring just cash with you.
Don't forget to bring all the paperwork.
Accommodations between Killington and Stowe
Than Stowe, Killington is less expensive. However, this assertion is not exhaustive.
You may locate properties in Killington for less money to rent. For less than $1,000 a month, you can live here. But in Stowe, this is not the case. You could have to pay up to $1,500 a month in Stowe. But the cost of the lunch is lower here than it is in Killington. Additionally, there is room for additional activities here. All of those activities are less expensive. Although the cost of lodging does not very much, it has a significant influence on the whole experience.
When to Go to Killington and Stowe
Visit Killington from November to April if you can. There will be snowfall in Killington at this period. The atmosphere is on target for the excursion with a temperature of roughly 25°. In a similar vein, you may go to Stowe at any time from November to March. During this time, Stowe's temperature remains slightly over ideal. You may have a romantic encounter near the waterfall with 52.9 inches of rainfall.
Final words
You have probably already concluded that Killington is for single travelers based on the information above. When visiting with your significant other, Stowe is ideal. Despite the fact that these places offer identical attractions, there are some opportunities for a distinctive experience. As a result, examine both your objectives and your pocketbook. Both of these places are ideal for your holiday, in our opinion.