One of the most well-liked lakes for monster bass fishing is Lake Okeechobee. Knowing when to fish this prestigious lake can greatly improve your catch rates and results. For the ideal balancing act of excellent fishing and less crowded conditions, fishing Lake Okeechobee is best done from November through June. Early in the morning and from two hours before sunset to twilight, fish this lake. If you wonder best time to fish Lake Okeechobee, continue to read and we will share more details.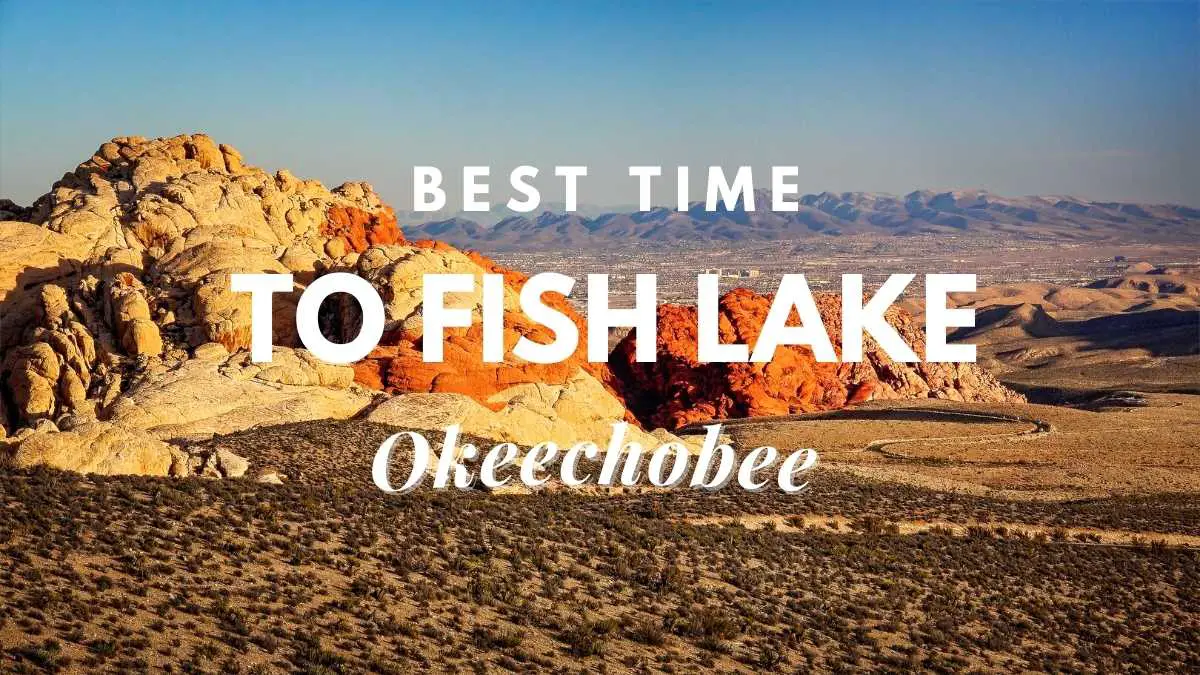 Different types of fish that you can find
When to Fish is Best Largemouth bass in Lake Okeechobee Bass Year-round availability; the best months are from November through June. Crappie are available all year; the greatest fishing seasons are winter and spring. Catfish are available all year; the greatest fishing seasons are spring and fall. Bluegills are available year-round; the greatest fishing season is from May to October.
The fishing season in Lake Okeechobee runs from November to June. The preferences of the fisherman will determine the ideal time to go fishing. Fish in the lake between January and April if you want to capture a prize fish. During the colder months, there is a greater likelihood of catching a large fish. From April through June, fishing is also a highly profitable activity.
The great majority of fishermen chose to pursue largemouth bass in the waters of Lake Okeechobee. Additionally, fishers may capture such species as bluegill, catfish, pickerel, sunfish, and others. It would be advisable to go fishing in the early morning and later afternoons when largemouth bass are the most active.
Read: Is Traveling A Hobby? The Ultimate Guide To An Exciting Way Of Life Learn about the Downsides Of Traveling As A Hobby

Fishing in winter
Florida is renowned for its warm temperature. During the winter months, the air temperatures in the area vary from 50°F(10°C) to 77°F (25°C) and water temperature in Lake Okeechobee fluctuates from 12°C to 24 °C.
Winter fishing in Lake Okeechobee is good year-round. Winter is an excellent time to pursue largemouth bass. During the winter months, fishermen receive fantastic success and have a strong opportunity to capture prize fish. Fishing is the most fruitful in January and February. So, fisherman should plan their vacations during these months.
The optimum hours to fish Lake Okeechobee in winter are 2 p.m. and sunset. The water warms up in the afternoon and fish become more active. The weather is not wet, and storms normally don't occur in the area in winter. Largemouth bass moves to the deep waters of the lake during the winter months. Baits like worms and crawfish work really well for bass in winter.
Fishing in spring
During the spring months, the average air temperature in Florida is 70°F (21°C). The average temperature of water at Lake Okeechobee in spring is 75.2°F (23°C). Fishing in Lake Okeechobee is particularly fruitful throughout the spring months. The bass spawning season comes to an end in the early spring. After that, fish start eating vigorously. So, it's a fantastic time to go fishing on the lake. Anglers, who offer a preference to bass fishing, typically achieve the most favorable results in April and May.
Fishing Lake Okeechobee in the spring is excellent in the early morning and in the evening. Spring is often less influenced by rain. A lot of bass may be found in the southwest part of the lake in the springtime. Baits of brown, red, and white hues perform well for bass in Lake Okeechobee during the springtime.
Fishing in summer
The air temperatures vary from 95 °F (35 °C) to 103 °F (39 °C) in summer. The average temperature of water at Lake Okeechobee in July is 84°F (29 °C). Oftentimes, it's too hot in the area throughout the summer months. Summer is a terrific time of the year to fish for largemouth bass as well as bluegill. However, it's not always simple to succeed in summer Lake Okeechobee fishing. Anglers need to know where to locate fish in the lake and what baits perform effectively for the fish species they are hunting.
Storms commonly occur in the area in July. Storms linger no more than 1 – 2 hours. Such storms will not have a major detrimental influence on fishing. However, fishing during storms should be avoided for safety reasons. So, check the weather prediction carefully while arranging Lake Okeechobee fishing activities.
In summer, fishermen should strive to look for bass in schools or around structures. Use soft plastic worms and creature baits to capture largemouth bass throughout the summer. Slow-moving baits attract more bites.
Fishing in the fall
The air temperatures vary from 62°F (16 °C) to 90 °F (32 °C) in the autumn. The average water temperature at Lake Okeechobee in autumn is 80 °F (26 °C). Fishing in Lake Okeechobee is still fantastic in the autumn. It's getting colder in the region in November and bass is becoming more active. Anglers, who like to target largemouth bass, enjoy the greatest results in the late autumn. It's feasible to fish for bass throughout the day throughout the autumn months.
Fall fishing in Lake Okeechobee is excellent from the afternoon to sunset. Heavy rains and violent storms are usual in Florida in September. So, you should constantly check weather predictions while organizing your Lake Okeechobee fishing trips. Fall is an excellent time of the year to target schooling bass. It makes sense to utilize topwater baits, soft plastics, and jigs to fish for bass on the lake in the autumn.
Final words
Now you have a clear idea on the best time to fish Lake Okeechobee. Keep these facts in mind and visit the lake. Then you can end up with getting an impressive fishing experience.