The resort community of South Padre Island, off the coast of Texas, is the ideal location for a vacation because of its gorgeous beaches, chances for water sports, and shopping. This location offers warm ocean seas for swimming, entertaining bars for a lively evening, and fantastic food and entertainment options to keep you entertained. Staying in a neighborhood vacation rental home, such as one that is advertised on VRBO, is one of the greatest ways to discover the region. Here are a few of the best South Padre Island vacation rentals available for you to consider as of now.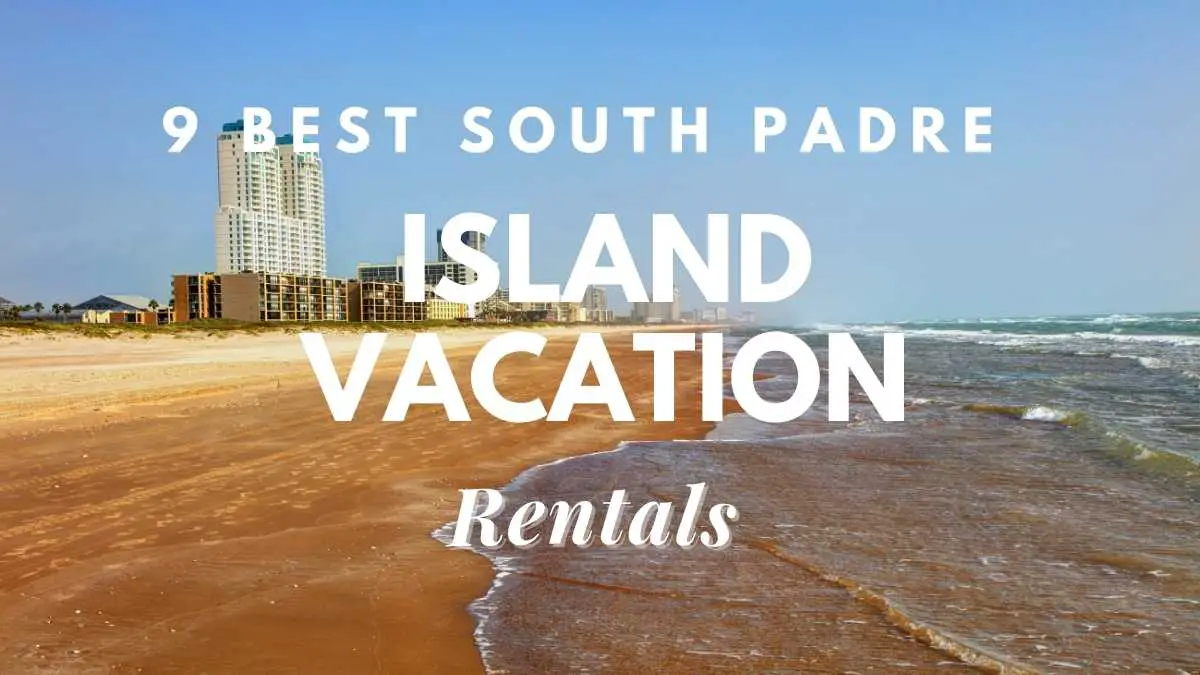 1. Casa Campeche
This beach cottage features three bedrooms, two bathrooms, a barbeque area, and three HDTVs for entertainment. The 1,500 square foot, eight-person home is within a few minutes' walk from the beach. Together with your family, you'll appreciate the sizable pool, the private backyard, and the spectacular fireworks show that happens every Friday throughout the summer. The main bedroom's comfortable king-sized bed and the property's ideal location only a block from a grocery and close to a number of eateries are further benefits. In addition to parking on-site, visitors may do their laundry in the on-site washing and dryer. Children are welcome in the home, but dogs are not permitted.
Read: Is Traveling A Hobby? The Ultimate Guide To An Exciting Way Of Life Learn about the Downsides Of Traveling As A Hobby

2. Jennifer's Condo on the Beach
Popular holiday rental, this 1,401 square foot oceanfront property accommodates six people and is beachside. The fifth (top) level of Edgewater Condominiums provides views of the Bay and the Gulf of Mexico and contains three bedrooms and two baths. You'll enjoy seeing the dawn and beach activity from the balcony here. There is also a washer/dryer, free Wi-Fi and TV, a year-round pool, hot tub, tennis court, and grilling area in addition to the freshly renovated kitchen and bathrooms. This house is open to children. Stay here if you want access to resort facilities inside a spotlessly kept resort complex, ocean views, and proximity to the beach.
3. Kingfish Cottage
The 1,800 square foot Kingfish Cottage, which sleeps 10, is also an option for accommodation. It is three minutes' walk from the beach and contains four bedrooms and four bathrooms. With a coffeemaker, two fully equipped kitchens, and two dining spaces, this property exudes a pleasant atmosphere that will make you feel right at home. When you stay here, you'll have access to a covered outdoor dining area, fire pit, fenced-in backyard, hot tub, and porch to watch the dawn in addition to being close to shops and restaurants. The minimum pet cost at this family- and pet-friendly establishment is $100.
4. Beautiful Beach House
Here is a South Padre Island alternative that has four bedrooms, three bathrooms, and one half bathroom that sleeps ten people. It is located in the South Padre Island Villas and offers terraces on every level. The condo is located in a high-end gated complex with a tennis court, pool, and hot tub. When you stay here, you'll be close to the beach and surrounded by tons of palm trees and tropical flowers. The fitness center, movie theaters, nightlife, deep sea fishing, canoeing, kayaking, horseback riding, hiking, and other fun activities are all nearby. This property doesn't accept spring break groups, and there aren't any spring break party homes around, so come here for a family-friendly setting. This vacation rental has a three-night minimum stay requirement.
5. Casa Dolores
Casa Dolores is a four-bedroom, three-bathroom rental home with space for 11 guests. A quarter mile from the shore is where the private residence is located. The heated pool, BBQ pit, two-car garage, parking driveway, and theater on the same block are all on-site amenities. There are washers and dryers for washing laundry, and kids are welcome here.
6. South Padre Retreat
Enjoy a 1,127 square foot home with two bedrooms and two bathrooms when you stay at this getaway property, which can accommodate up to six people. South Padre Island's center is 8.8 miles away. You'll live in a nice condo in a golf neighborhood with a terrace that offers excellent pond water views. The distance to the local beaches is roughly 20 minutes. A heated indoor pool and an outdoor pool are on-site facilities in the property. As a tranquil neighborhood, revelers are not permitted here. Large pets may be accepted with prior consent, but only small pets are currently accepted.
7. Lynn's two-bedroom rental
The 1,300 square foot vacation home on South Padre Island accommodates six people, includes two bedrooms, and three bathrooms. It is a holiday house in the Key West style with balconies that overlook the beach and the Gulf. Right across the street from the home, you can reach the beach. You may also catch the free island shuttle from here. The huge charcoal barbecue, beach chairs, beach umbrellas, sand toys, porch swing, and rocking chairs are all available for use by visitors. Additionally, guests get a discount on fishing in a secluded bay in the Laguna Madre. Here, well-behaved dogs are welcome for a $75 per stay charge.
8. Coastal home with a personal pool
The 1,000 square foot townhouse listed on VRBO may accommodate up to four guests. It features a half-bath, a bathroom, and a bedroom. Three minutes of walking will get you to the beach. The home is a duplex in the antique style with exclusive entrance to a patio, lawn, pool, and lounge/bar. Steps away are the boardwalk, the beach, a beach bar, and a theater. A full-size kitchen, free laundry access, covered parking, high-speed WiFi, and consideration for pets are just a few of the many facilities. Separate outside rooms, a private pool, bikes, kayaks, and stunning landscaping are additional benefits.
9. The Byers New Mexico House
Three bedrooms, two full bathrooms, and one half bathroom are included in this 1,800 square foot townhouse. It features a spacious master bedroom that opens to a balcony with a view of the Jacuzzi and pool and can sleep up to eight guests. The beach and the entertainment area are just a few feet away from this location. When it's raining or you just want to relax, park your vehicle in the garage on the first level and play Xbox. The living room extends to a balcony with views of Padre Boulevard and the ocean, and the grass is well groomed. The whole home has Wi-Fi as well. The on-site hot tub and pool are popular with visitors. This VRBO allows for long-term rentals and welcomes children.
Final words
Now you are aware about 9 of the best South Padre Island vacation rentals. When you are trying to locate a vacation rental out of these, you need to pay special attention towards the location. That's because the location of your vacation rental can contribute a lot towards the overall experience that you can get out of the vacation rental. Likewise, you should also take a look at the basic amenities. It should offer all the important amenities to you, so that you will not have to worry too much about anything. On top of that, you need to ensure that you are getting the best possible experience out of the vacation rental at the end of the day.