Woods Hole is a census-designated beachfront region with a plethora of amazing things for your wonderful vacation. Visit ancient lighthouses, exciting aquariums, Speciality museums, magnificent outdoor attractions, and much more for a unique experience. It provides the ideal setting for sightseeing, seeing the marvels of marine life, taking a beautiful boat, and a variety of other exciting activities. Many wonderful experiences await you here, so I've compiled a list of the finest things to do in Woods Hole, MA. Look through it and be ready to create new memories with your friends, family, or significant other. In the meantime, go through this list of best things to do in Woods Hole and plan your stay.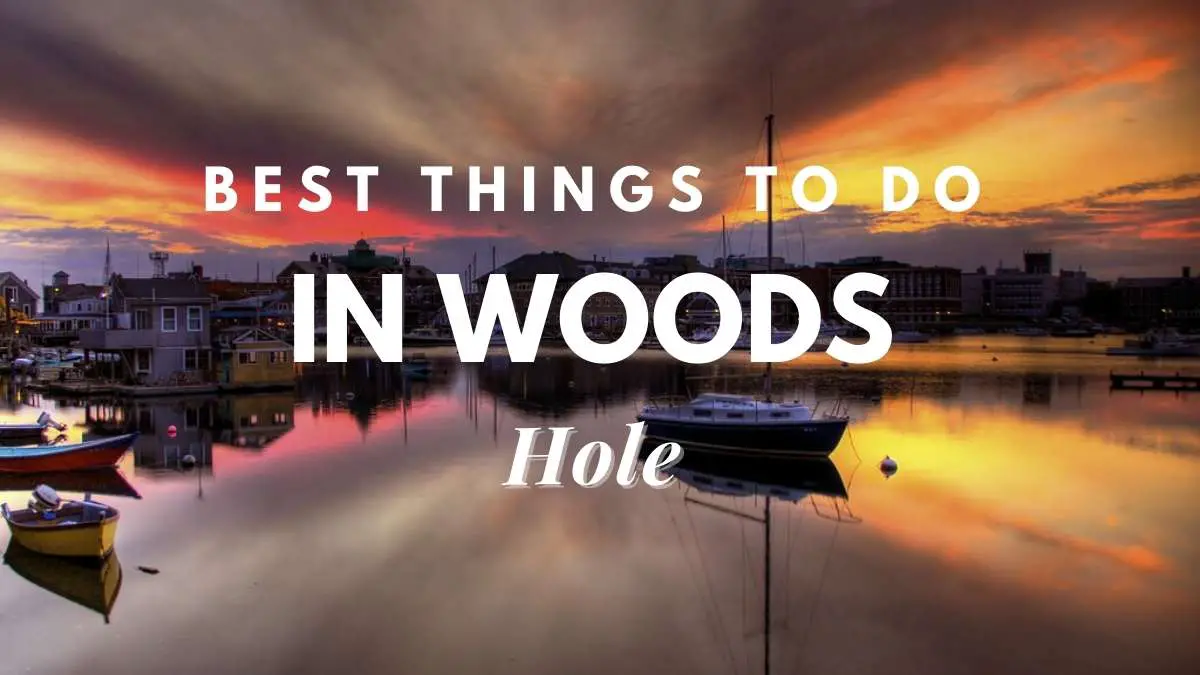 1. Martha's Vineyard Steamship Authority
The Martha's Vineyard Steamship Authority, created in 1960, is a well-known ferry service. One of the best things to do in Woods Hole with kids is to schedule a ticket with the Steamship Authority for a wonderful boat journey.
It comprises a cutting-edge watercraft driven by a seasoned and professional skipper. It has free high-speed internet, contemporary facilities, and much more. Instead of looking for places to visit in the city, take your kids on a waterfront excursion they will remember for years. Take in the breathtaking sights of the emerald lake and take plenty of photos with your loved ones to remember your stay.
Read: Is Traveling A Hobby? The Ultimate Guide To An Exciting Way Of Life Learn about the Downsides Of Traveling As A Hobby

2. Nobska Lighthouse
The Nobska Lighthouse is a historical lighthouse that stands 42 feet tall and was built in the 1800s. Are you a history fan seeking for today's must-see destinations? Are you attempting to stretch your budget by participating in low-cost activities around you? If you are, I strongly advise you to see this magnificent lighthouse.
It boasts a long and illustrious history, going back to 1826, as well as breathtaking seaside views, a neighboring sand beach, guided tour opportunities, and many other attractions. What to Do Take a visit of the Nobska Lighthouse with a skilled guide to bond with your friends.
Climb to the top of the lighthouse for 180-degree views of the gorgeous countryside, learn about the lighthouse's history and former keepers, have a nice picnic with your family, and many more exciting alternatives.
3. Woods Hole Science Aquarium
The Woods Hole Science Aquarium, which first opened its doors in 1885, is one of the country's oldest. There are at least 140 distinct kinds of marine critters that call it home. If you're searching for something to do inside when it's rainy or freezing, go over to this delightful aquarium. Touch tanks, educational programs for all ages, entertaining activity sheets, ADA-accessible facilities, and a variety of other features are available.
Explore the Woods Hole Science Aquarium's various displays and live creatures to learn about the diversity and splendor of marine life. Angelfish, sea urchins, horseshoe crabs, flounders, and a variety of other fish species are among the live aquatic animals on display. Keepers feeding the animals, shark teeth, instructive exhibits, and more may all be seen.
4. Woods Hole Oceanographic Institution
The Woods Hole Oceanographic Institution, established in 1930, is a research and higher education institution. There are numerous enjoyable things to do in Woods Hole with your vacation companions, including exploring this fantastic institution. This award-winning institution provides a variety of educational activities, as well as a variety of intriguing exhibits.
It offers a gift store with a wide variety of themed things such as toys, shirts, tote bags, water bottles, souvenirs, mugs, books, jewelry, and more. At the Woods Hole Oceanographic Institution, have a fun and instructive tour with your friends. Sign up for fascinating events, see exhibitions about maritime engineering and science, and many more activities are available.
5. Woods Hole Drawbridge
The Woods Hole Drawbridge is a well-known local landmark that provides picturesque views of boats sailing. Thousands of travelers visit this drawbridge each year, making it one of the most famous and well-known tourist attractions in the region. It is conveniently located near public transit, restaurants, breweries, museums, accommodation, and other amenities.
Visit the Woods Hole Drawbridge, one of the most unusual locations to see this weekend, to take in the jaw-dropping vistas. Take a lot of photographs in front of this renowned monument, watch the boats pass by, and do other things. Dine at a local beachfront restaurant or drink cool beverages at a brewery if you're looking for fun things to do in Woods Hole at night.
6. Marine Biological Laboratory
The Marine Biological Laboratory is an international research center that focuses on environmental and biological science. It was founded in 1888. When seeking for fun things to do in Woods Hole, go to this one-of-a-kind tourist destination. It's the ideal place to take your friends for a more informative outing while seeing its numerous eye-catching magnificent displays. Spend an hour or two with your travel buddies at the Marine Biological Laboratory. You may go on guided tours, engage in educational activities, and see a variety of temporary and permanent exhibitions. Beachside Village Resort, a VRI resort, is a recommended hotel nearby.
7. Turn the knob.
The Knob is a stunning natural site that includes a marsh, picturesque pathways, and much more.  Do you wish to go on a long-awaited nature vacation by yourself, with friends, or with your family? Are you looking for something different to do in Woods Hole to enjoy nature's beauty? Then you should pay a visit to the Knob.
Its picture-perfect terrain includes lush marches, breathtaking beachfront vistas, coastal banks, and a plethora of bird species. Enjoy the fresh air and the quiet of nature with your spouse, friends, or loved ones at this outdoor attraction. Do activities like birding, practicing your nature photography, taking a peaceful stroll across the countryside, relaxing by the sea while reading a book, and more.
8. Stony Beach
Stony Beach is a beautiful stretch of coastline with clear water and a sand and tiny stone beach. There are several free activities in Woods Hole to enjoy a more budget-friendly holiday, such as sightseeing, photographing well-known monuments, and spending the day at a beautiful beach like Stony Beach.
This beach is a hidden treasure that does not attract big groups of visitors or merchants selling different products, making it ideal for a relaxing day. Spend the day with your loved ones, friends, or a special someone by spending the day on the beach. Make new memories while enjoying a lovely seaside lunch, swimming in the clear water, snorkeling while exploring the adjacent jetties, and more. Enjoy a private time with your loved one while watching a spectacular sunset or strolling around the region hand-in-hand.
9. Shining Sea Bikeway Shining Sea Bikeway
The Shining Sea Bikeway is a quality paved track that runs 10.7 miles and is mostly utilized for riding. This path is ideal for outdoor enthusiasts seeking for good spots to visit in Woods Hole to have a terrific bike experience. It has a picturesque setting that includes towering trees, lush flora, beaches, lively city districts, salt marshes, and much more.
Final words
Now you are aware about 9 best things to do in Woods Hole. Make sure that you fully understand how to plan a proper itinerary before you visit. This will help you to get maximum returns out of your stay.