I got up and personal with some of the greatest cuisine and beverages in the southern United States over a few excursions to Hattiesburg, Mississippi. No lie! The sheer quantity of local eateries (high-quality, unique meals, excellent restaurants) is astounding. There's also the beer scene to consider. Hattiesburg, dubbed "Hub City," is home to some of Mississippi's greatest beer. Here are the greatest restaurants in Hattiesburg (in alphabetical order) that you won't want to miss, along with what to order at each! Continue to read and you will figure out more about the best family restaurants in Hattiesburg MS.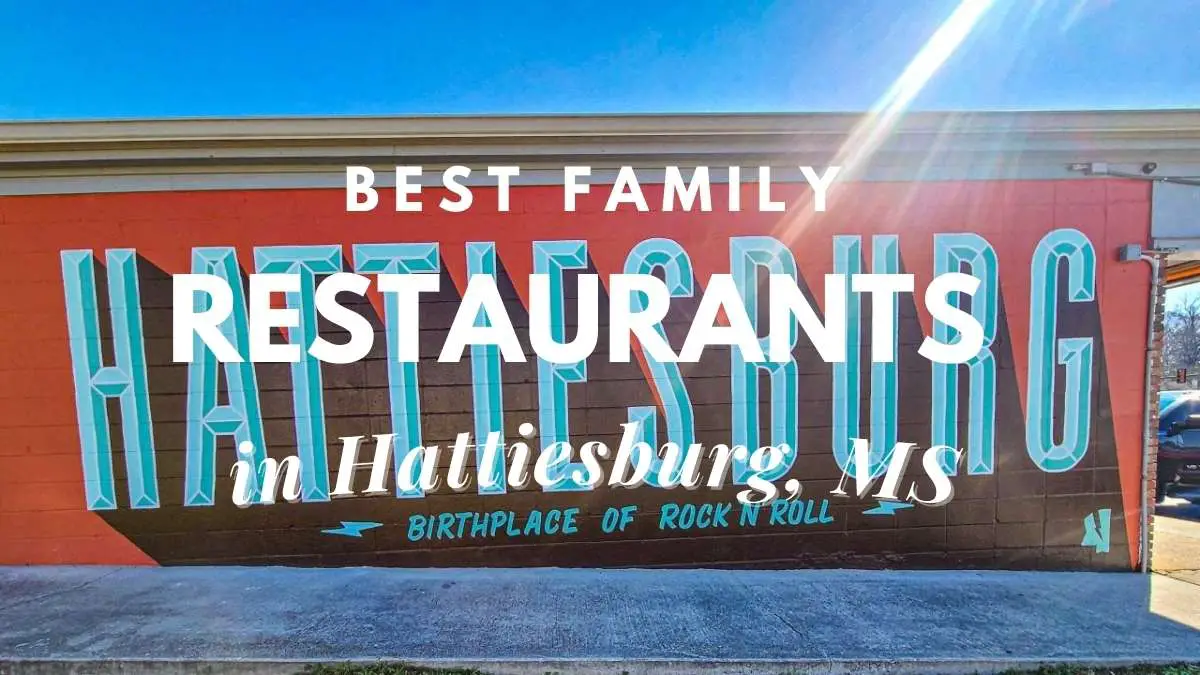 1. Cafe Birdhouse
You may recognize Chef Katie Dixon as a Food Network Star season 14 Finalist, a lovely girl with a lively attitude. Chef Katie's Birdhouse Cafe is one of my favorites since her nutrition knowledge informs her menu planning. Then there's the way she prepares delicious clean-eating foods.
The Birdhouse Cafe's daily specials are displayed on a large blackboard and include anything from inventive salads to gourmet sandwiches and coffee beverages. You may also try some of the restaurant's signature dishes, such as Katie's Curry Chicken Salad, which is the greatest I've ever tasted. If you like Acai Bowls or have never had one before, you're in for a treat!
The Grave Digger's Daughter Acai Bowl from Birdhouse Cafe is refreshing, chilly, and crunchy, with a mouthful of healthful deliciousness in every bite. The hemp granola and cashews on top provided a nice crunch to the creamy meal. For a refreshing drink, serve a smoothie or a glass of flavored iced tea with your dinner.
Read: Is Traveling A Hobby? The Ultimate Guide To An Exciting Way Of Life Learn about the Downsides Of Traveling As A Hobby

2. Restaurant Crescent City
Hattiesburg's Crescent City Grill is one of Chef Robert St. John's restaurants. Taylor, my daughter, loves everything, particularly the Crabmeat Wontons. The menu features seafood and creole dishes inspired by New Orleans, as well as an extensive wine and beer selection to complement the delicious cuisine.
Blackened Shrimp Pie, Chargrilled Oysters, and Boudin and Shrimp Fritters are all tasty appetizers. Gumbo, corn and crab soup, and Po'boys are all on the menu, of course. Every day of the week, Crescent City Grill Grill receives fresh seafood from the Gulf Coast and New Orleans, so the fresh catch is always a fantastic option.
Visit Hattiesburg hosted my trip and provided a part of my meals. As usual, all of my comments and evaluations are completely honest and impartial.
3. Depot Market & Kitchen
Depot Kitchen & Market is a specialized coffee shop that, in my opinion, serves the finest breakfast of the year. Depot Kitchen & Market, which serves breakfast and lunch under the guidance of Chef Josh Casper, has cuisine that is so delicious that you must try it.
The Bru's Breakfast Bowl, which consisted of a cheddar biscuit covered with sausage gravy, scrambled eggs, bacon, and cheddar, was delicious. While this may seem to be a standard menu item, it was much more.
The cheddar biscuit was ideal for morning. The sausage gravy was thick and creamy, with the ideal consistency. Crispy bacon and beautiful eggs topped the dish, while fresh green onions offered a burst of freshness to bring everything together. This platter is a Southerner's dream.
4. Ed's Burger Joint
Ed's Burger Joint, another of Chef Robert St. John's restaurants, is my personal favorite. Ed's is laid-back and fun, reminding me a lot of a Margaritaville Resort. There includes indoor and outdoor dining, as well as a large range of outdoor games. Warmth is added with colorful lighting, which makes the diner seem extremely relaxed and welcoming. You place your order at the counter, and when it's ready, the waitstaff brings it to your table.
Burgers and shakes, as well as fries, tots, sweet potato fries, and onion rings, are all the rage. From the list of enticing ingredient options, I chose the Jam Burger with bacon jam, grilled onions, and shredded cheddar. The burger was excellent, but the Buffalo Tots we shared were my family's favorite meal. Good, good, good. These are the most delicious tots I've ever had.
5. El Rayo
The menu at Ed's Burger Joint also includes a variety of hot dogs and salads. I'd suggest the Banana Pudding Shake, which was so excellent that I drank it before I even started eating. They are particularly proud of their fresh meat and fresh buns.
Hattiesburg's response to a refined selection of Mexican food is El Rayo. We brought the whole family to this bright, cheerful, and enjoyable restaurant for a variety of delectable dishes. The fact that there was a full queso menu, rather of simply one, attracted me in immediately. We went with the trio (obviously!) and got tastes of Tex-Mex and smoked gouda queso with chips. Nom! Why isn't there a queso flight like this at every Mexican restaurant?
The major courses follow. We had a large table, so our options included quesadillas, fajitas, tacos, and rancho skillets. The Cantina Skillet, with grilled chicken over a bed of Mexican rice, white queso, grilled peppers and onions, and jalapeos, was the finest of all. The frosting on the cake was cool, fresh avocado, tortilla strips, and crema. Every mouthful was creamy and delicious.
El Rayo's dining rooms are likewise quite beautiful and entertaining. During our visit, people of all ages and walks of life were eating lunch here. The cozy chairs and glittering lights contributed a lot to the mood and overall visitor experience, in my opinion.
6. Glory Bound Gyro Co.
Glory Bound Gyro Co. is a casual restaurant with indoor and outdoor dining, live music, and exceptional service from the bar staff. Even before I read the menu and tasted the meal, I loved it. The slogan for Glory Bound Gyro is "craft hummus x unique gyros x craft beer," which pretty much covers it up. There are two more places besides Hattiesburg: Ocean Springs, MS, and Tuscaloosa, AL.
My spouse ordered the chicken gyro plate, while I had the traditional gyro platter. Our lunch was delicious, and there was enough to go around. The plates include your choice of meat, hummus, pita bread, lettuce, onions, tzatziki, and grilled vegetables. The handcrafted hummus types, which included classic, Mediterranean olive, garlic-basil, spinach-pesto, jalapeno-cilantro, and roasted red pepper, were my favorites at Glory Bound Gyro Co. I chose the garlic-basil, which was excellent.
Do you dislike Mediterranean cuisine? Don't be concerned. Pizza is also available at Glory Bound. On Monday evenings, there is trivia.
7. Delightful India
I usually hunt for a local Indian diner when I travel since I am a great admirer of Indian food. In Hattiesburg, I discovered Indian Delight, a fantastic restaurant. We went hoping to find a lunch buffet, but it was only accessible on weekdays. Instead, we ordered from the usual menu and ended up with enough food to take home for another day.
I had the Butter Chicken, which was excellent and satisfying, with just enough spice and rice. My spouse ordered Tandoori Chicken, which was baked in a clay oven for the first time. We also split the Mix Breadbasket appetizer, which had five bread choices, as well as four sauces to enjoy with them. At Indian Delight, you can expect excellent service, wonderful cuisine, and affordable rates.
8. Barrel & Keg
With over 120 different beers, Keg & Barrel is Mississippi's leading beer emporium and brewery. Hattiesburg has two sites, while Ocean Springs has one. The KB chicken nachos and Greek dip combo are upscale pub fare, while house-made fried pig rinds and boiled peanuts are Southern staples. That dip duo was incredible, and I could eat it every day! Indoor and outdoor dining, a vibrant environment, and a historic tap that you must see to appreciate are all available at Keg & Barrel. Burgers are all the rage here, and you can see how seductive they can be with combinations like Korean Barbecue (kimchi, carrots, green onions, Korean BBQ, and garlic mayo).
9. The Midtowner
On my next trip to Hattiesburg, I had planned to stop by The Midtowner, and it did not disappoint. In an unpretentious retro-looking café, The Midtowner offers breakfast and lunch. To bypass the enormous lines, my husband and I went to the bar and were greeted with excellent service and delicious meals.
The Midtowner's cathead biscuits are delicious, but the pancakes, waffles, and French toast that we saw being served at visitors' tables made it difficult to choose between the two. The Dirty Bird, a local favorite, was my choice. He chose the Hardy Breakfast, which consists of eggs, two pancakes, and your choice of breakfast meat. Thank god he chose stone-ground grits instead of potatoes because they were delicious!
My Dirty Bird begins with an open-faced biscuit covered with fried chicken tenders, sausage gravy, and cheddar cheese, with the buffalo chicken option added on top. Oh my, this was one amazing plate—and I'm quite sure I didn't count calories on my first visit.
Final words
These are 9 of the best family restaurants in Hattiesburg MS. During the time period you stay, you can plan and visit these restaurants to get the best possible dining experience.