Long travels through the sandy highways of ancient Route 66 come to mind when we think of the Great American Road Trip. While these visits are enjoyable in this location, we feel there are many other parts of the nation to see. While everyone may board a plane and travel to their desired location, the traditional road trip is often the finest way to see a new part of the country. On this Louisiana road trip guide, we will share the best experiences that you can gather down the road.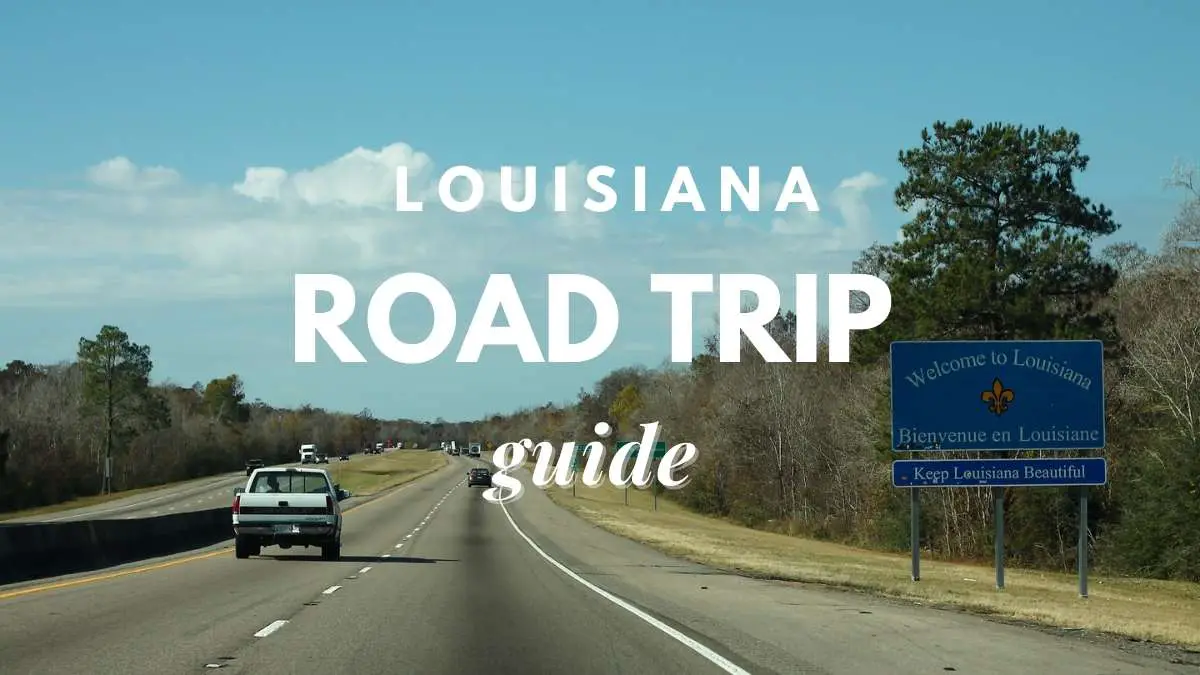 Is it worth to go on a Louisiana road trip?
Have you ever contemplated driving across the Deep South? There's lots to see and do in Louisiana, the center of the South. A vehicle is the only way to properly enjoy these and other attractions at your leisure, including wonderful cities like Baton Rouge and New Orleans, as well as all the amazing parks, villages, and sights in between.
We've produced a list of some of our favorite things to do in Louisiana for adults and family to help you plan your big road trip throughout the gorgeous state. You may not be able to hit all of them, but that's okay. We expect you to want to start arranging your next vacation as soon as you get home. Check out this list of locations to visit in Louisiana that are both enjoyable and historically significant. Which ones are you planning to take on your road trip?
Read: Is Traveling A Hobby? The Ultimate Guide To An Exciting Way Of Life Learn about the Downsides Of Traveling As A Hobby

1. Tabasco Factory
Tabasco Sauce originated on Louisiana's little Avery Island. Today, you may take a tour of the Tabasco Museum and Factory on this island. Don't forget to swing by Tabasco Restaurant 1868 for a bite to eat while you're there!
2. Jungle Gardens
Jungle Gardens may also be found on Avery Island. Diverse fauna and plentiful natural plant life may be found in this semitropical 170-acre garden. Depending on the season, you may see bright bamboo, alligators, white egrets, beautiful azaleas, and even a centuries-old Buddha statue deep inside the park.
3. Venice
Venice, Louisiana, often known as The End of the World, is situated on the southeastern extremity of the state, where the Mississippi River flows into the Gulf of Mexico. While the breathtaking sight of the globe vanishing into the empty ocean at what seems like the end of the planet is thrilling enough, there's also enough for anglers to enjoy here. Take a trip out on the water with one of the numerous charter boat operators for a memorable fishing experience.
4. Chauvin Sculpture
If you're searching for something beautiful with a hint of the weird, the Chauvin Sculpture Garden is a must-see. A reclusive artist and bricklayer in southeast Louisiana toiled alone to turn his bayou-side property into an astonishing sculpture garden, complete with sculptures of angels, warriors, God, and even the artist himself. Since 2002, the site has been available to the public, and you are welcome to roam the grounds and see the numerous strange and magnificent monuments.
5. Atchafalaya Basin
Wetlands and swamplands are one of Louisiana's most well-known features. The Atchafalaya Basin is known for having the country's biggest swamp, surpassing even the Florida Everglades in size. There are 65 species of amphibians and reptiles, at least 250 species of birds, more than 100 kinds of fish, and a large population of bald eagles in these beautiful wetlands. Today, come to the Basin and participate in activities like as kayaking, bicycling, camping, and boat trips.
6. Historic plantations in Louisiana
There are several historic plantations in Louisiana, and you may visit as many or as few as you choose on your road trip. Even if plantations aren't your thing, we believe Melrose Plantation is worth a visit because of its unusual background – it's one of the largest estates in the South constructed for and by free blacks. The Louisiana African American Heritage Trail is also located on the site.
7. Oak Alley Plantation
Oak Alley Plantation should be your only other Southern plantation to see on your road trip, other from Melrose Plantation. This location is known for the breathtakingly beautiful oak-lined drive that leads up to the main house's front door, where the oaks arch up over the road to create a canopy. Take lots of shots while you're here, since this is unquestionably one of the most gorgeous vistas in the South.
8. Louisiana swamp tour
There isn't a single place where you can go on a swamp tour. Wetlands and swamps crisscross the state, and there are a variety of places to take guided boat cruises along the muddy waterways. It doesn't matter where you start your trip; it's such a classic Louisiana experience that you'll want to include it someplace. If you're searching for suggestions on where to start, Lafayette is a great place to start.
9. Bayou Sauvage National Wildlife Refuge
Bayou Sauvage National Wildlife Refuge is a must-see location for nature lovers. This refuge is situated inside the city limits of New Orleans, making it the country's biggest urban sanctuary. The total property spans 24,000 acres and is home to native animals such as alligators, bald eagles, brown pelicans, and a diverse array of natural plant life.
10. St. Louis Cathedral
The oldest cathedral in the United States, St. Louis Cathedral, was erected in 1718. Despite the fact that it has been added to, restored, and rebuilt several times over the years, it remains a breathtaking sight and a beautiful landmark in the center of New Orleans. Today, you may visit this lovely landmark of Spanish Colonial architecture and enjoy a self-guided tour or schedule a guided trip in advance.
11. French Quarter
New Orleans offers so many incredible sights and activities that you could easily spend days here, but if your vacation only permits you one day in the city, make it the French Quarter. This district, which is by far the city's oldest, is noted for its vibrant party scene and fantastic array of eateries. Visit Jackson Square, the Audubon Cottages, and, of course, Bourbon Street's legendary bars.
12. Mardi Gras
This item is more about a certain time of year than a specific place. If you're planning a road trip in February or March, make sure to stop by New Orleans' French Quarter to see the colorful Mardi Gras festivities. Mardi Gras is celebrated in New Orleans unlike anywhere else in the world.
13. Café Amelie
Café Amelie, located in Recent Orleans' French Quarter, is a relatively new addition to the area, but it's rapidly become one of the city's must-see attractions. This café has a lovely and charming garden where customers may dine in addition to their dining room, as well as an extensive menu of inventive drink concoctions and a choice of fine lunch and supper dishes to sample.
14. Park of Musical Legends
New Orleans is recognized for more than just its great cuisine and rich cultural past. It's also known for all of the musical legends it's created, and Musical Legends Park is a place where you can commemorate a little part of that history. Check out the life-sized sculptures of prominent Different Orleans musicians that embellish this little park to obtain a new perspective on the city's musical inventiveness. This park should be on everyone's bucket list if they like music.
15. Garden District
The gorgeous Garden District of New Orleans is another New Orleans area that should be towards the top of every traveler's must-see list. You may see beautiful 19th-century residences, take a streetcar ride, and see the Washington Cable House. If you chance to be traveling through around the dinner hour, this is also a great time to stop by Commander's Palace, one of the city's most well-known restaurants.
16. The National World War II Museum
The National World War II Museum in New Orleans, which has been dubbed the nation's number one destination for World War II history and education, is one of the best museum attractions in the country, if not the state. When you visit the museum, you will be able to witness real-life relics such as bombers and planes, as well as participate in a 4-D film experience and an interactive submarine simulation.
17. Veterans Museum
In Baton Rouge, history fans will find lots to see and do, especially at the USS Kidd Veterans Museum. The USS Kidd is a World War II Fletcher-class Destroyer and the only one left in its original condition. Today, you can take a tour of it as well as the accompanying museum to learn more about the battle and the history of ships like this one.
Final words
Now you know how to get the most out of your Louisiana road trip. Whether you're visiting from out of town or a local searching for exciting things to do in Louisiana this weekend, no trip to Baton Rouge is complete without sampling the city's fantastic culinary culture. And there's no better place in Baton Rouge to do so than the Gregory. The Gregory, conveniently located in the Downtown district, delivers delectable Cajun-style classics prepared with the finest local ingredients and presented in an exquisite dining room for a really memorable dining experience. Make a reservation now to secure your table.