If you are looking forward to enjoying your next vacation with natural beauty, Catskills is one of the best options available to consider. When you visit Catskills, you cannot ignore swimming. That's because swimming is one of the most popular activities that you can discover here in Catskills as of now. While keeping that in mind, you may think about going to one of the swimming holes Catskills. Here are few of the best swimming holes in Catskills that we can recommend to you as of now. All you have to do is to go through the list of following swimming holes and pick the best one out of them.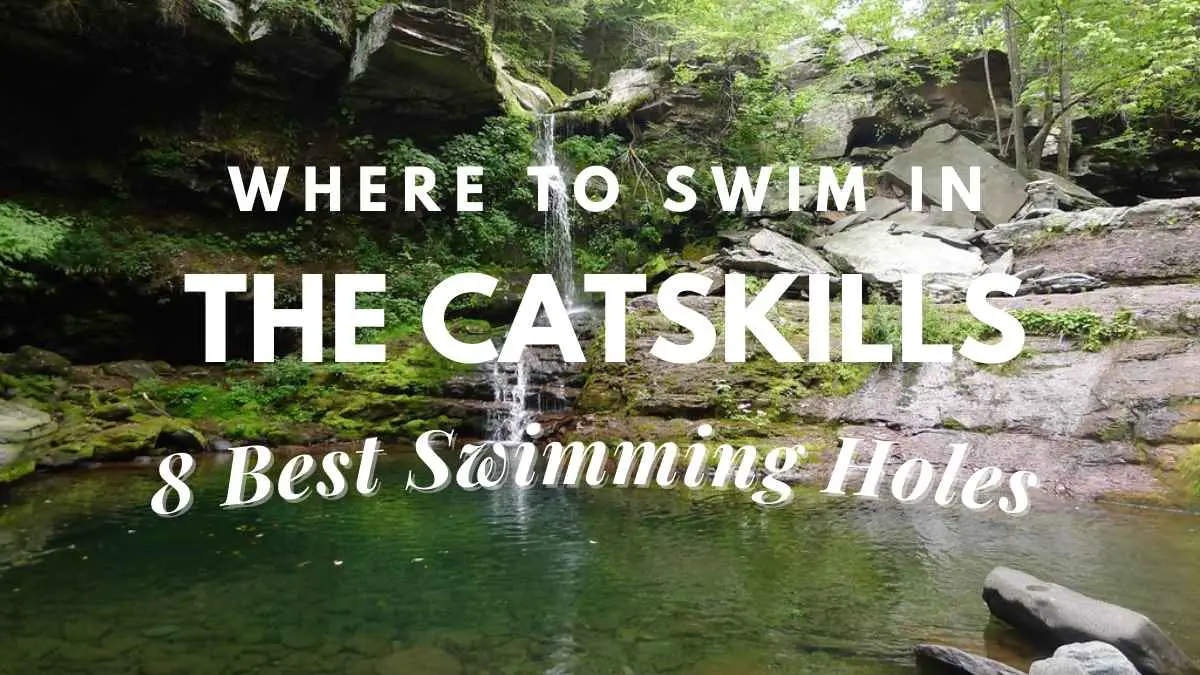 1. Peekamoose Blue Hole
It's perhaps the most well-known swimming hole on the list, and sure, it can get crowded, particularly on weekends.
I've only been to Peekamoose Blue Hole once, after a lengthy climb called Devil's Path, and it's a lovely spot to visit (minus the crazy crowds that fill this place on weekends).
But, after swimming and cliff jumping in it, I'm more interested in visiting it in the autumn and winter to see how the water and surroundings change in color, but overall, this is a really wonderful swimming hole with a parking lot close, as well as other treks and waterfalls to view Buttermilk Falls.
Read: Is Traveling A Hobby? The Ultimate Guide To An Exciting Way Of Life Learn about the Downsides Of Traveling As A Hobby

2. Split Rock Swimming Hole
This renowned swimming hole, located in Mohonk Preserve, is worth visiting, and I did exactly that two days ago.
I enjoyed my time there, however there were a lot of people and the swimming area is fairly limited; nevertheless, since the water was so cold, only a few people ventured to enter (of course I was one of them).
If you go, bear in mind that the deepest areas of this swimming hole are just around 5 feet deep.
3. Swimming hole near Kaaterskill Falls
The Kaaterskill Falls are a beautiful cascade.
It has three floors; which I explore virtually every time I visit the Catskills.
The swimming hole is located on the second (middle) level.
It's extremely shallow there (only about 5 feet at most), you should avoid the crowds and staying under the main waterfall, and although it's modest, it's also incredibly gorgeous and worth seeing after you've completed the trip up there or down depending on which trail you start at.
4. Swimming hole at Fawn's Leap
Fawn's Leap is one of the most popular cliff diving spots in the Catskills, and it also happens to have a swimming hole nearby.
It is not a huge swimming area, but it is a popular one that many people love visiting, and it does become busy.
Fawn's Leap is a place I've been many times and have seldom had it to myself, but it can also be visited during the colder months.
There's also a lot of snow there.
While I do not recommend cliff jumping here (accidents have occurred), keep in mind that some of the cliff jumping places are roughly 20-30 feet high and the water is about 10-15 feet deep.
5. Swimming hole near Fawn's Leap
In the Catskill Mountains, near Fawn's Leap, there is a swimming hole.
A bridge spans Route 32A about 500 feet from Fawn's Leap, and underneath it is a wonderful nameless waterfall that I often trek through.
Following that waterfall is a beautiful swimming spot that I have visited many times.
It's one of the Catskill Mountains' most spectacular waterfalls.
There are simply a few feet of cliff leap there.
The water, though, is around 15 feet deep.
This location is crowded on weekends, so be mindful of that.
Both this and the Fawn's Leap sites have parking accessible down the road (but limited in spaces).
It just so happens that this was the first significant swimming hole I discovered and fell in love with when I first started exploring the Catskills.
6. Swimming hole in Rat's Hole Park
As you go farther down the 32A road, one of the parking lots that will allow you to trek up to Fawn's Leap (and the other swimming hole) will have a short hike down to another popular place named Rat's Hole Park, which, despite its unappealing name, is a very popular swimming hole.
I used to complete my Catskills walks by beginning at Fawn's Leap and making my way downstream to Rat's Hole, where there was a rope connected to a tree that I could use to swing into the river (in addition to cliff leaping), but the tree that contained this rope was cut down in recent times.
However, the swimming hole is roughly 12 feet deep overall, and some of the cliff leaps are around 10 feet high.
7. Swimming hole at Vernooy Falls:
In the Catskill Mountains, there is a swimming place called Vernooy Falls.
The one near Vernooy Falls takes the longest to reach of all the swimming holes in the Catskills (at least on this list).
To get to this location, the waterfall, and the swimming hole, you'll have to trek 3-4 miles from the parking lot.
However, the advantage of this trek is that it will be less crowded, so if you make the trip out here, it will be worth it to escape the crowds and enjoy the swimming as your reward.
In the Catskills, how many swimming holes are there?
No one knows, to be honest.
There are several swimming holes accessible in this location, both public and concealed from view.
In truth, several regions in the Catskills do feature swimming holes, but they are off-limits to the general public like Minekill Falls.
Then there are possibly more that only locals are aware of and want to keep hidden which is understandable.
8. Stony Kills Falls Swimming Hole
There is a swimming part of this body of water known as the "nudists pool," since it is customary to swim nude in the pure water that is naturally dammed above the falls.
This doesn't stop lazy hikers from disrobing in the more open bottom pool.
These falls are part of the lesser-known of the Minnewaska State Park Preserve, making it quiet and less busy.
Water slows to a trickle in the warmest months, so try to go while the water is high.
Visiting Catskills for swimming
Now you have a good understanding about swimming holes Catskills.
You may keep these information in your mind and proceed with your swimming adventures.
However, it is still important for you to be extra mindful about your safety throughout the adventures.
Then you can ensure that you will never run into any trouble as you have the time of your life.
Visitors are welcome to visit the Catskills Region.
Attractions, accommodation establishments, and restaurants have implemented new safety and cleanliness requirements to guarantee that your stay is as safe and socially distant as possible.
Call beforehand to check that tickets, seats, tables, and accommodations are available while organizing your trip.
Enjoy your vacation in the Catskills by traveling safely!