The Red River Gorge is one of Kentucky's most spectacular natural regions, as well as one of its best-kept secrets. Vacation homes near Red River Gorge provide breathtaking views and easy access to world-class outdoor activities. Visiting with children is a great way to detach from the outside world and participate in activities such as hiking, bicycling, fishing, and more. With these fascinating, family-friendly activities, you can see everything the area has to offer.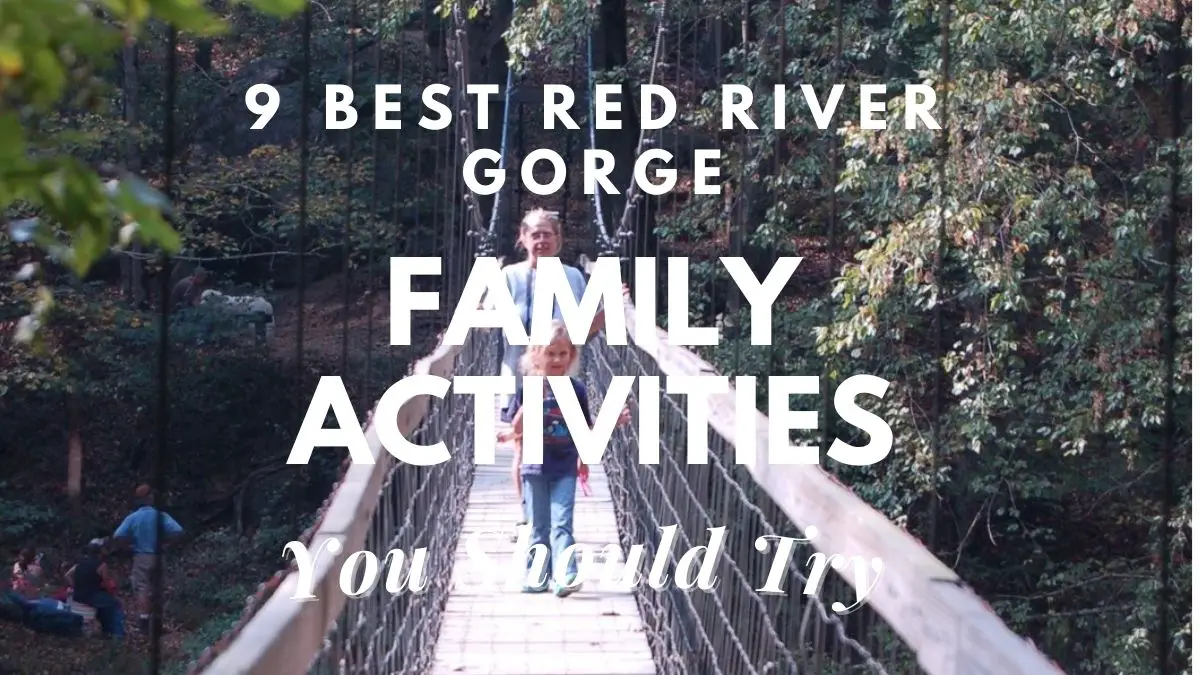 1. Rock Climbing
If you enjoy rock climbing, the Red River Gorge is one of the greatest sites in the world to do so.
Some of the greatest sandstone cliffs in the world may be seen here at Red River Gorge, or "The Red," as it is known to locals.
These cliffs rise to a stunning 200 feet in height and provide some fantastic rock climbing possibilities.
There are several areas within the gorge where you can participate in such a sport, with three of the most popular being listed below.
Bald Rock Recreational Preserve, Pendergrass-Murray Recreational Preserve, and Miller Fork Recreational Preserve are the three areas.
The Red River Gorge Climbers' Coalition actively maintains each of these areas, which are always open to climbers.
For example, if you travel to Bald Rock Recreational Preserve, you'll discover some of the gorge's steepest routes, making it a favorite among rock climbers of all sorts.
And because this location has such a high concentration of steep and lengthy routes, it is here that the elite of the elite spend the majority of their climbing time.
Alternatively, you may visit the Pendergrass-Murray Recreational Preserve area, which has approximately 750 acres of natural parkland.
There are more than 590 climbing routes in this region, making it a climber's paradise.
At the end of the day, it doesn't really matter where you go rock climbing.
Almost all of them will provide you with some exciting and hard paths to appreciate.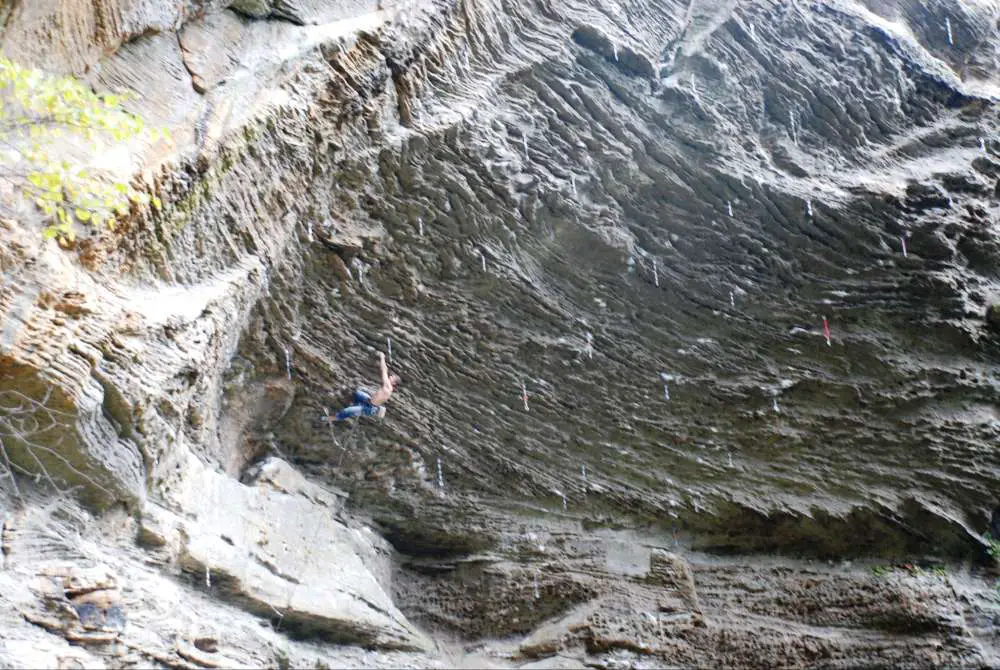 Read: Is Traveling A Hobby? The Ultimate Guide To An Exciting Way Of Life Learn about the Downsides Of Traveling As A Hobby

2. Go for a hike in one of the trails
There is no better spot to hike about than Red River Gorge if you want to see some of the most gorgeous places on the planet.
Visitors to Red River Gorge can discover a variety of hiking paths to choose from.
Many of them will take you through picturesque regions, cliffs, and waterfalls, providing you with some of the most breathtaking vistas you've ever seen.
Indian Staircase and Indian Arch, for example, is one of the most popular hiking paths.
This route is around 3 and a half miles long and is categorized as moderately tough.
In fact, because this path may be extremely dangerous or even lethal to hikers, it is typically advised that you do not attempt this trek alone.
However, you'll see things like blossoming flowers, colorful foliage, and even a beautiful vista from the top of the Indian Staircase throughout your trek.
The Double Arch, Star Gap Arch, Arch of Triumph Hike is another popular hike.
This hiking path is classed as a moderate hike, which implies that it is suitable for a wider range of individuals.
This trek is around 6 miles long, with at least 2 of those miles being on gravel roads, making the hike much simpler to complete.
Gray's Arch is also the best spot to go hiking if you want to see the most gorgeous scenery.
This hiking path is perhaps the most popular since it provides so much to see and do.
Although the track is quite straightforward, it is constantly crowded because to its popularity.
The 4-mile trek includes a trailhead with modest amenities and provides some spectacular vistas.
Finally, with so many hikes available in this area, you might spend days or weeks trying them all.
It's a fantastic experience that everyone should attempt at least once.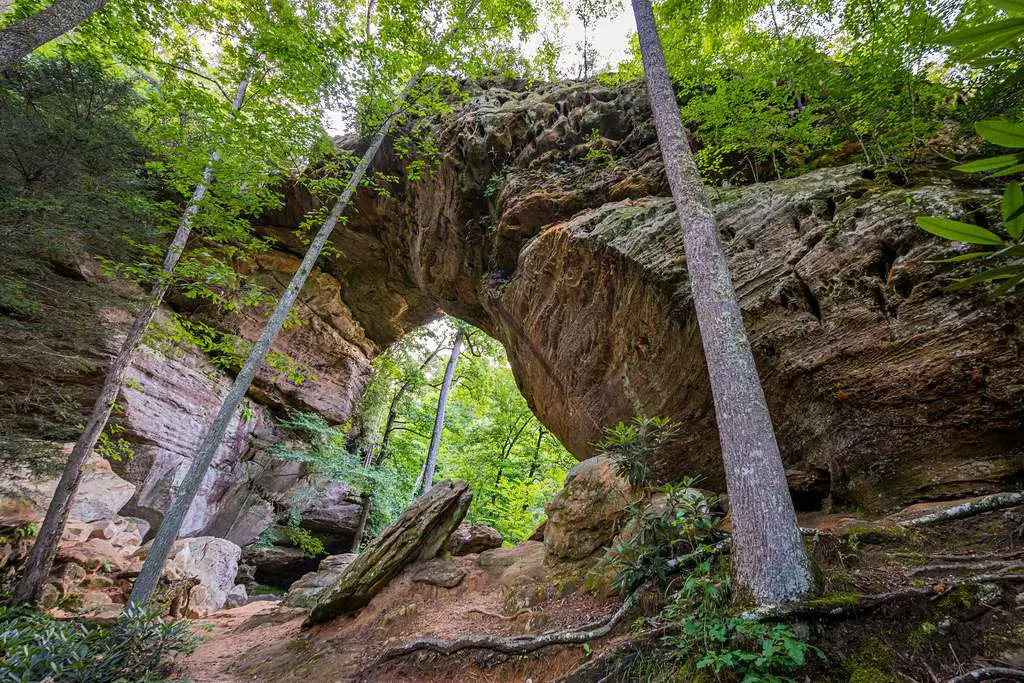 Read: 10 Kid Friendly Hikes In The Red River Gorge ReviewedLearn about Tom McCall Preserve trail
3. Go for an underground kayaking experience
Indeed, in Red River Gorge, you'll be able to take an underground kayak tour via several mine caverns, which adds to the whole enchantment of the experience.
Visitors may kayak into these subterranean caverns at Thrills Ville Adventure Park, which is located directly adjacent to the camping sites and cottages.
This cave trip will last approximately an hour and will be led by experienced guides into the Gorge Grotto's darkness, where you will be able to paddle through a dark tunnel and explore everything it has to offer.
You'll be able to observe the magnificent cave walls and crystal clear waterways, for example.
You may even see fish swimming all around you if you carry a flashlight.
The best part is that no matter how hot or cold it is outside, or what type of weather conditions are present, you will always be dry and at a cool 50 degrees within this cavern.
Not to mention that the guide will provide a wealth of knowledge about the subterranean mine's history and background throughout the trip.
It's one of the most interesting activities available at the Red River Gorge, and it's one that everyone will enjoy.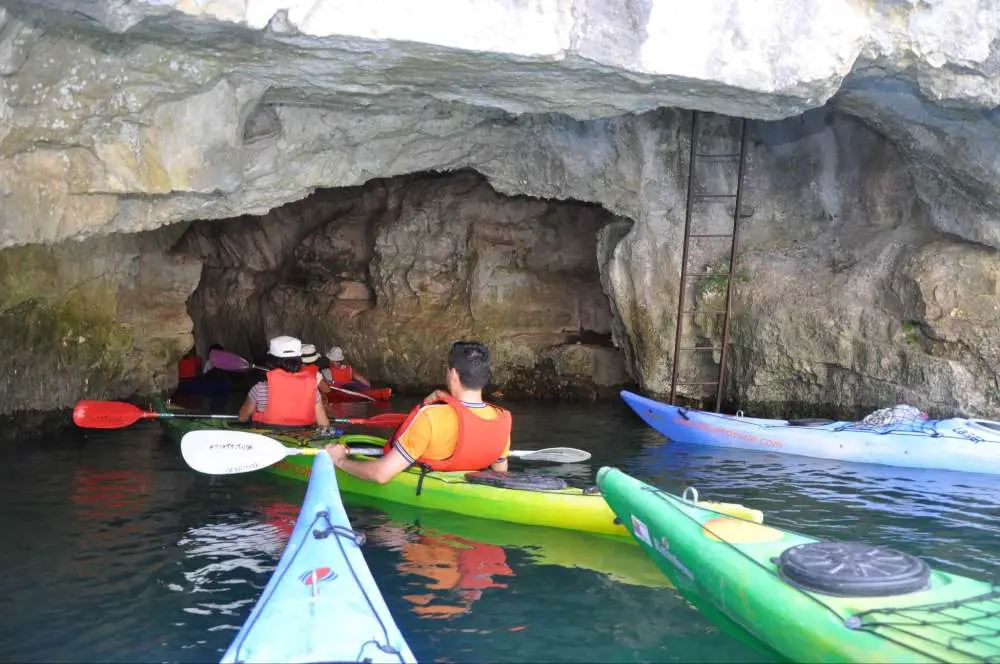 4. Go ahead with zip lining
Do you enjoy amazing experiences that are both enjoyable and exciting? If that's the case, zip-lining is for you.
And one of the top zip-lining businesses in the area offers this sort of service right here in Red River Gorge.
The "Red River Gorge Ziplines," as they are known, are the prime location for zip-lining across the area.
In the lovely Red River Gorge area, it's just approximately 50 minutes from Lexington.
Visitors who wish to experience this adventure will find 5 different zip-lines that reach a height of 300 feet above the gorge.
Riders may anticipate reaching speeds of up to 55 miles per hour from a distance of nearly 1,000 feet.
Riders will be treated to some spectacular vistas of the surrounding areas at these times.
This is an adventure that everyone will enjoy, from the rocky gorge to the surrounding woods.
The best part is that the cost of participating in these zip-line excursions is extremely affordable and won't break the bank.
Zip-lining experiences take two to three hours and may accommodate people weighing between 70 and 250 pounds.
It's a thrilling journey that will leave you gasping for air.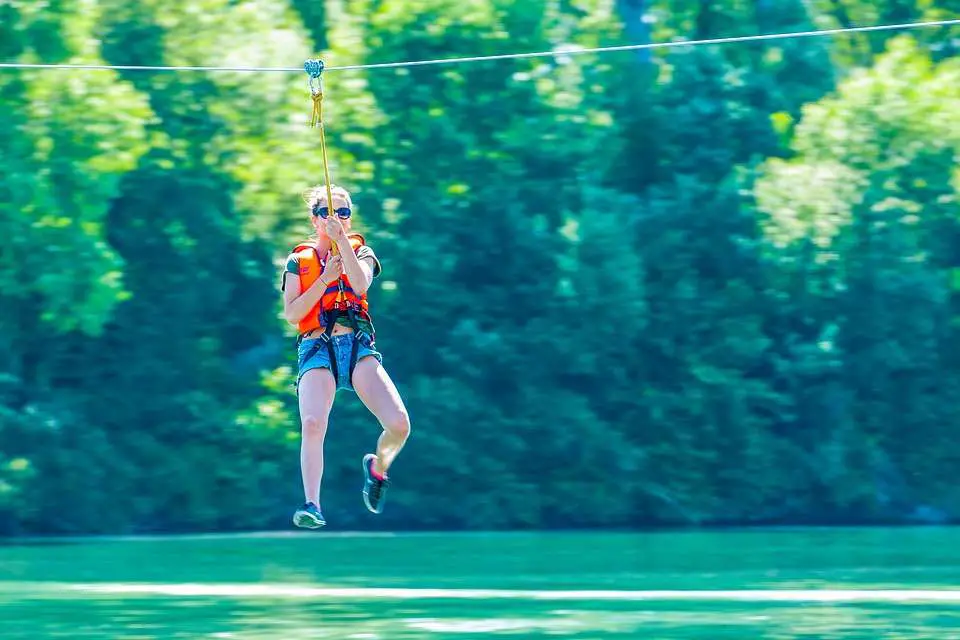 5. Spend your time with fishing
Are you a fan of fishing? If that's the case, you'll be delighted to learn that the Red River Gorge area has some fantastic fishing opportunities.
The most well-known is the Red River, which helped shape the region into what it is today.
This river is home to a variety of fish, making it a fantastic spot for anglers of all skill levels to capture some fish.
Fishermen who wish to capture some fish can either bring their own gear or hire it from one of the local businesses.
If you wish to go fishing on the river, you may also rent a kayak or a boat from one of these firms.
Rainbow Trout, Channel Catfish, Bluegill, Crappie, and Brown Trout are among the species that may be caught here.
This is a fisherman's dream come true, with so many fish in the area.
Overall, it's a fantastic experience that also allows you to appreciate the beauty of nature.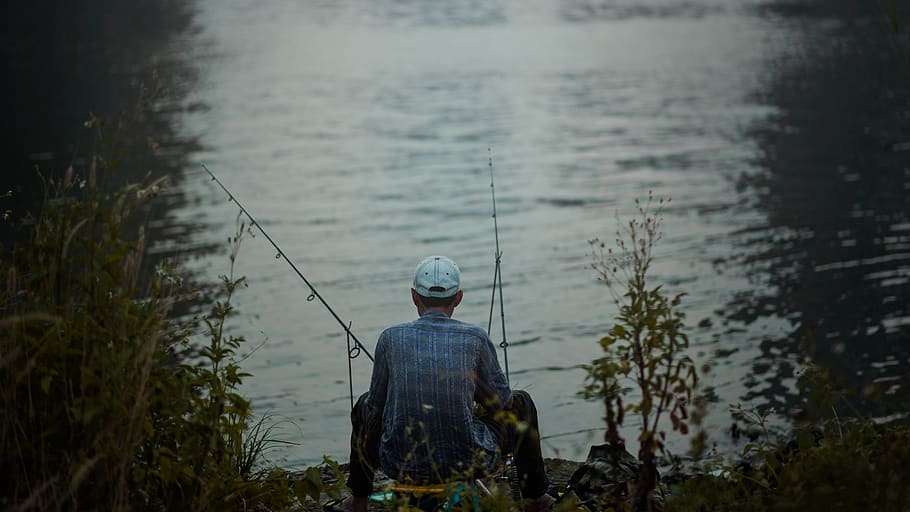 6. Go on a horse ride
Simply going on a horseback ride in and around the Red River Gorge is one of the greatest things you can do.
You will be able to discover a variety of paths all around this canyon that will allow you to experience some of the most magnificent landscapes imaginable.
And there are a number of firms that may supply you with this service. For example, "Cable's Riding Stable's" is one of the most well-known companies that accomplishes this.
They are a family-owned and managed business that provides trail rides into the woods, including the Red River Gorge, as well as along dirt roads.
The rides are suitable for people of all ages and provide a fun and educational experience.
All rides take around an hour and allow you to view a lot of different things.
The best part is that all of their horses are well-kept and well-cared-for, ensuring that your experience is second to none.
Prices are also quite reasonable, with adult tickets costing approximately $30 and children's tickets costing around $20.
So, if you ever want to see the gorge from a new perspective, consider taking a horseback ride.
It will be a once-in-a-lifetime experience.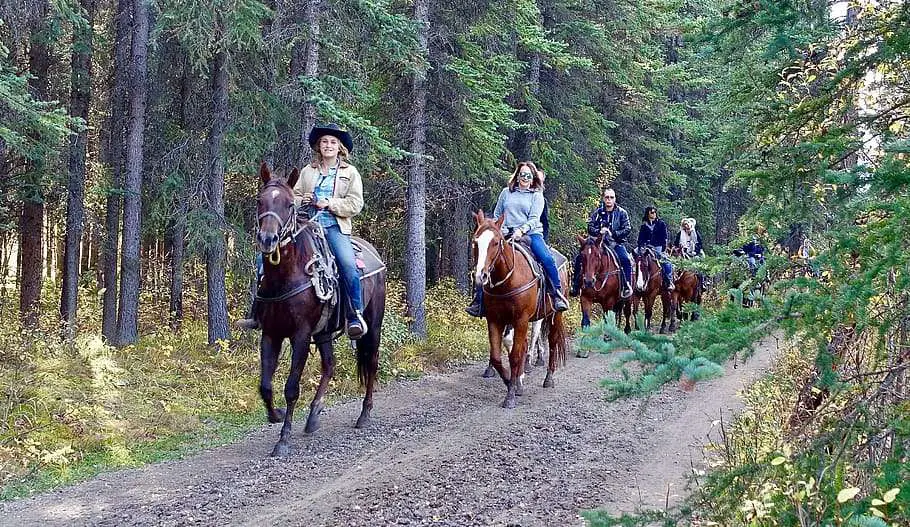 7. Kayak around the red river
Traveling through the Red River Gorge and experiencing everything it has to offer isn't always enough.
You may feel compelled to accomplish more at times. If that's the case, one of the finest things you can do is just head down to the Red River and relax while kayaking or canoeing around the area.
The Red River Gorge was carved into what it is today by this same powerful river. As a result, walking around this river is one of the most enjoyable things you can do.
And there is just one firm that provides this service in Red River Gorge.
They give kayak and canoe trips along the Red River under the name "Red River Adventure."
Visitors may take photographs, pause for spectacular views of Creation Falls, or even go swimming at the Jumping Rock Swimming Hole during this time.
Visitors may also pick from a variety of excursions, including an 8-mile self-guided trip if they want to bring the family and explore at their own leisure.
These excursions are very reasonably priced, as they include parking, a shuttle, and equipment.
Canoes for two individuals, for example, cost approximately $75, while kayaks for one person cost around $50.
Overall, it's a great opportunity to see the region in a unique way.
One of the most enjoyable things to do in Red River Gorge.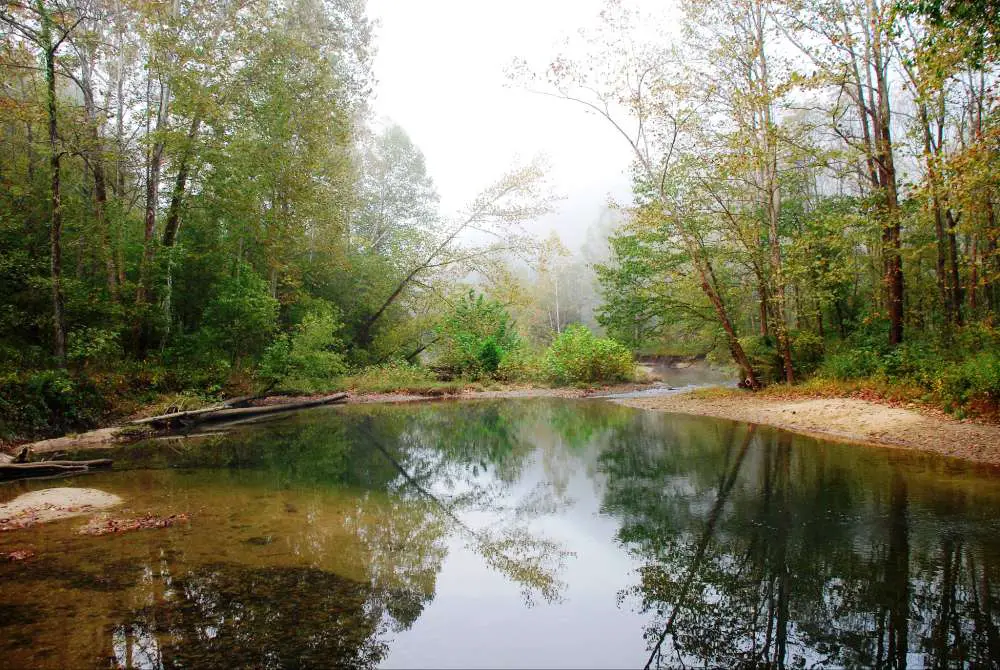 8. Visit the Kentucky Reptile Zoo
If you're looking for a quick day excursion away from the Red River Gorge, you'll be pleased to learn that the Kentucky Reptile Zoo is not far away.
The Kentucky Reptile Zoo is approximately a 30-minute drive away and is a great location to go if you want to learn about and view a variety of reptiles up and personal.
The Kentucky Reptile Zoo, for example, is home to a variety of snakes and other reptiles from all over the world.
Aside from the animals, visitors will be able to participate in a variety of events.
From activities like milking a snake's venom to learning about some of the world's most poisonous species, there's a lot to learn.
The most amazing aspect of this reptile zoo, however, is that they also sell venom! Now, we're not sure what to do with something like this, but it's a very fascinating and smart thing they're doing.
Hundreds of different venoms will be available for purchase at various pricing ranges for visitors.
So, while you're wandering through the Red River Gorge, pay a visit to the Kentucky Reptile Zoo.
You will undoubtedly see and learn a great deal of fresh and intriguing information.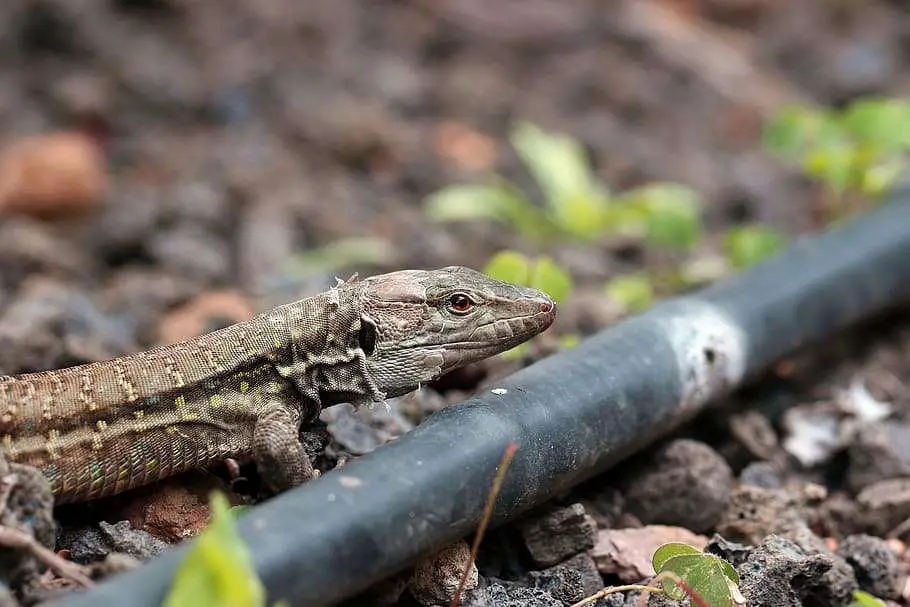 9. Explore the Nada Tunnel
Nada Tunnel is one of the most fascinating sites you can ever explore.
The Nada Tunnel was constructed in the early 1900s as a railway tunnel. The Natural Registry of Historic Places has listed it.
The tunnel, which is located along Rt. 77 and was once used to move timber from the gorge, is just around 900 feet long.
This tunnel is unique in that it is also known as "The Gateway to the Red River Gorge," implying that taking this route will significantly reduce the time it takes to reach the Red River Gorge.
Visitors will be able to stop along the route and take photographs of the area's stunning surroundings.
The only thing to keep in mind is that this tunnel can only accommodate one automobile at a time.
Because there is only one lane, if you wish to pass through this tunnel, you'll need to turn on your lights and occasionally blow your horn to ensure you're the only one utilizing it.
Otherwise, it's a pretty amazing and intriguing tunnel to visit, so if you have the chance and want to cut your trip time in half, this tunnel will come in handy.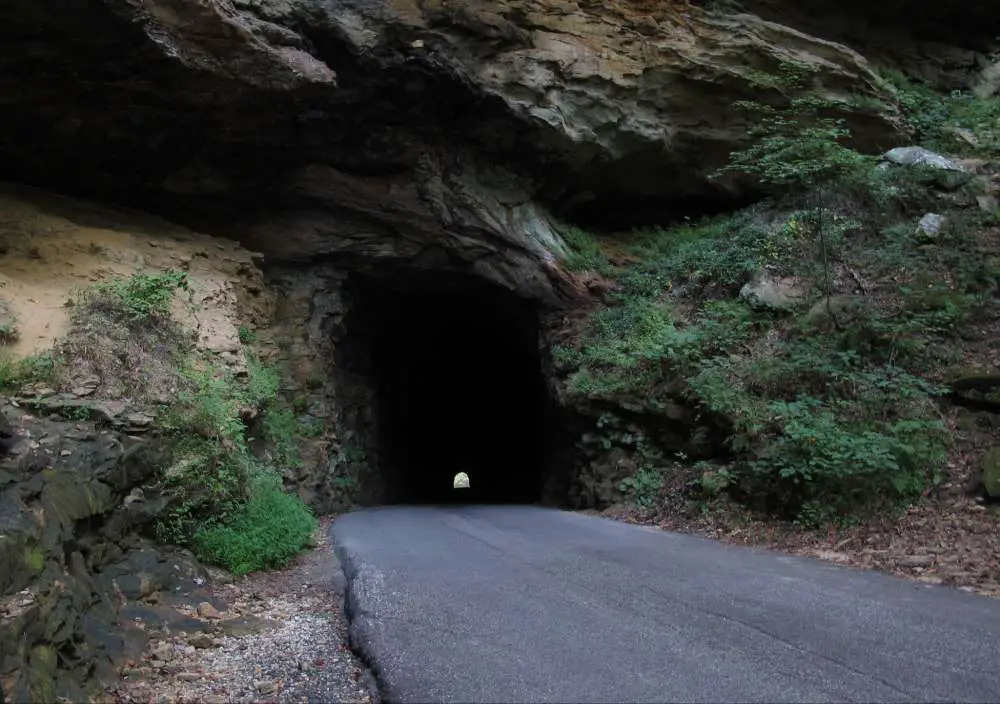 Final words
These are the best activities available for you to do while you are exploring Red River Gorge. Keep these in mind and plan your visit accordingly. Then you can get the most out of time you spend.