Welcome to Myrtle Beach, a vibrant coastal city that takes pride in its selection of hotels suitable for all types of travelers. Whether you're a luxury-seeking globetrotter or a budget-conscious tourist, rest assured that Myrtle Beach has an array of accommodations perfectly tailored to your preferences. In this article, we will explore the diverse types of hotel rooms available in Myrtle Beach, ranging from opulent suites to economical options. Additionally, we will delve into the amenities and facilities offered by these establishments, highlighting aspects that enhance your guest experience from on-site dining and exercise facilities to swimming pools and spa services. Lastly, we will scrutinize the strategic locations of these hotels, noting their proximity to key attractions such as the beaches, shopping centers, entertainment spots, among others to give you a comprehensive understanding of what Myrtle Beach has to offer.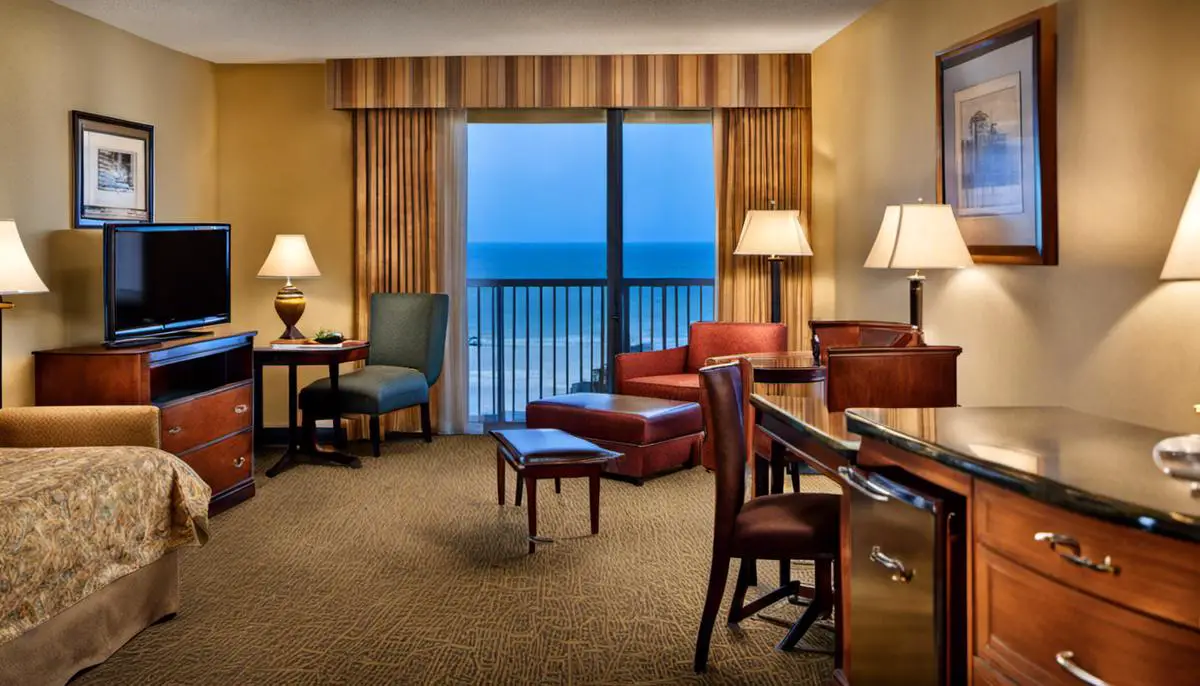 Types of Hotel Rooms in Myrtle Beach
Luxury Hotel Options in Myrtle Beach
If luxury accommodation is what you're seeking, Myrtle Beach offers a wide array of high-end hotel suites with oceanfront views and gourmet dining options on-site. Resorts like The Marina Inn at Grande Dunes are known for spacious rooms, private balconies, and upscale amenities such as spas and fine dining. Other options like the North Beach Plantation feature lavish multi-room villas and private beach cabanas for exclusive use of the guests.
Budget-Friendly Accommodations
For travelers on a budget, Myrtle Beach has a multitude of affordable accommodations without compromising on quality and comfort. Hotels such as the Sea Horn Motel and the Sea Mist Oceanfront Resort offer budget-friendly room rates but still boast desirable features like outdoor pools and proximity to the beach. Some hotels even offer kitchen facilities if you prefer to save on dining out.
Vacation Rentals in Myrtle Beach
Myrtle Beach offers a vast array of vacation rentals for those seeking a homely feel during their stay. With choices ranging from beachfront houses to sleek condominiums, these accommodations typically feature multiple bedrooms, full kitchens, and laundry facilities, providing an excellent option for family holidays or longer stays. Additionally, many of these rentals offer access to communal amenities like swimming pools, fitness centers, and direct beach paths. Thus, whether you're on a tight budget or have some room for luxury, and whether you prefer a simple or extravagant setting, Myrtle Beach's variety of accommodations are designed to cater to different tastes and requirements.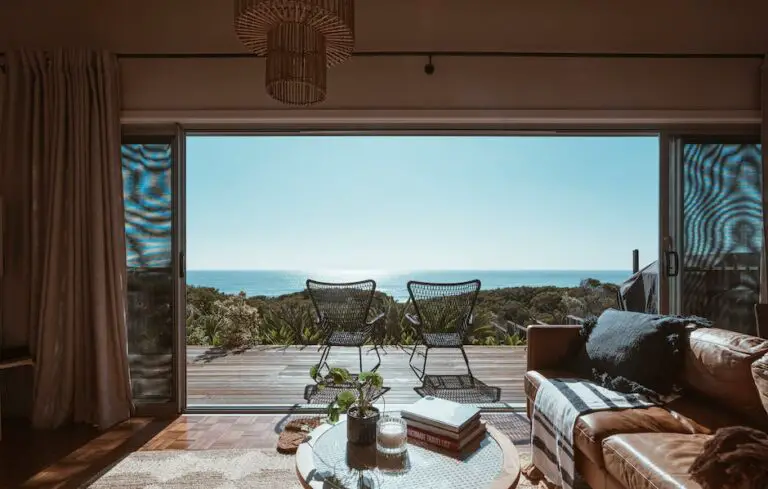 Amenities and Facilities in Myrtle Beach Hotels
Experience Luxury and Convenience in Myrtle Beach Hotels
Staying in a Myrtle Beach hotel is an experience guaranteed to create lasting memories, owing to an array of luxury amenities and conveniences they come with. These accommodations often feature elegantly furnished rooms and suites with comfortable queen or king-sized beds, stunning ocean vistas, private balconies, complimentary Wi-Fi, coffee makers, and flat-screen TVs, among other features crafted to enhance your stay. Some of the more upscale hotels even offer room service for guests who favor a more intimate dining experience.
The facilities beyond your room also greatly contribute to an enjoyable and effortless vacation. Most hotels in Myrtle Beach are equipped with on-site fitness centers for gym enthusiasts, swimming pools for those who enjoy a refreshing dip, and relaxing pool decks for sunbathing. In addition to all these, all hotels offer easy access to the beach, making it a breeze for guests to take up water activities or simply lounge by the Atlantic Ocean. Further, some premium hotels offer an extra touch of relaxation with on-site spas, where guests can unwind with a variety of treatments like massages and facials.
Culinary Delights in Myrtle Beach Hotels
Amenities in Myrtle Beach hotels extend to fantastic dining experiences at their on-site restaurants and bars. Here, guests are invited to indulge in a wide array of culinary delights, presented in buffet or a la carte style. Some hotels organize themed dinners on certain nights, giving guests a chance to experience a taste of different international cuisines. Further enhancing the dining experience, several Myrtle Beach hotels offer breathtaking beachfront dining vistas; the perfect backdrop for those romantic dinners or family meals. Meanwhile, their bars serve a selection of exquisite cocktails, beers, and wines, offering an excellent way to wind down after a day of beach frolicking or sightseeing.
Hotels in Myrtle Beach, South Carolina, offer their guests the ultimate getaway experience. Ensuring comfort, convenience, and luxury, these establishments take pride in their in-room amenities, versatile on-site facilities, and diverse dining options.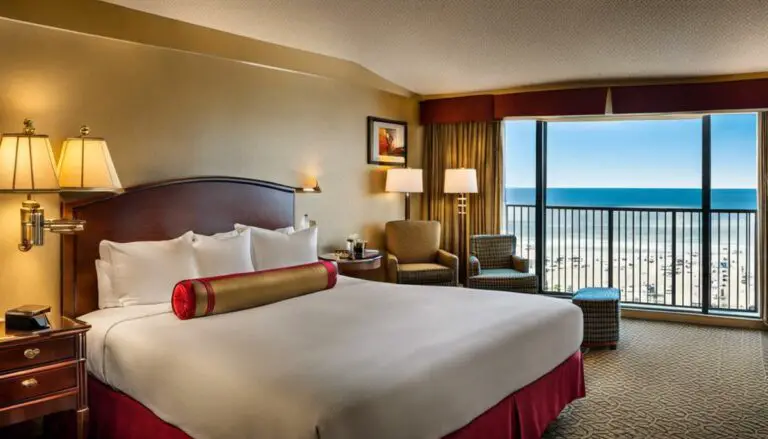 Location and Proximity of Hotels to Key Attractions
Proximity of Myrtle Beach Hotels to Important Attractions
Conveniently located near key attractions, these hotels provide a unique vacation experience. Many of these properties offer stunning oceanfront views and immediate access to miles of sandy beaches, with an array of water sports such as jet skiing, paddleboarding, and parasailing. Close to the Broadway At The Beach area are various hotels, perfect for guests with an interest in marine life as the popular family favorite Ripley's Aquarium is right in the vicinity.
Hotel options near shopping hotspots
Hotel options are also abundantly present around the shopping hotspots of the city. Market Common and Coastal Grand Mall, two of the primary shopping destinations in Myrtle Beach, are surrounded by several commendable hotel options. Additionally, a wide range of accommodations can also be found near the city's prominent entertainment spots such as the Myrtle Beach Boardwalk and the Carolina Opry. Furthermore, golf enthusiasts will find a haven in Myrtle Beach as numerous golf resorts and hotel-casinos are scattered throughout the city, particularly in the north-end area. With such a diverse selection of strategically located accommodations, visitors can easily find a hotel that aligns with their interests.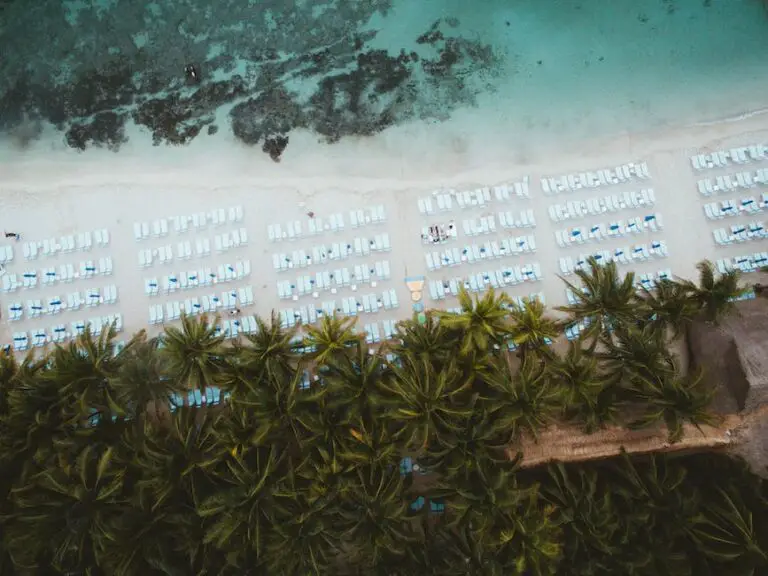 Myrtle Beach's varied hotel offerings make it an ideal destination for any type of traveler. By exploring the diverse types of hotel rooms, from luxury suites to budget-friendly lodgings, we are reminded of the city's wide range of accommodations. A closer look at the in-hotel amenities further attests to the city's commitment to providing an enhanced stay experience. Additionally, the convenience of having numerous attractions within easy reach from these hotels makes Myrtle Beach an even more appealing destination. Whether you're a foodie, shopaholic, thrill-seeker, or a beach lover, the city's location-centric accommodations certainly offer something for everyone. Embark on a journey to Myrtle Beach and discover a seaside city that blends comfort, entertainment, and convenience seamlessly for a memorable stay.