Tangier Island in Virginia is a waterman's island. You come to observe a Chesapeake Bay-specific way of life. While islanders like having guests, they remain steadfast in their commitment to relying on the bay's oyster and crab harvest for their livelihood rather than tourism. Tangier Island is so lovely to visit because of this.

In the winter, those huts on stilts gather and sell saline Chesapeake Bay oysters, and the rest of the year, they harvest and sell sensitive blue crabs. That "main roadway" is supported by everything on the island. The largely swamp island is home to 700 people. These are employed members of the middle class. Islanders are pleased to briefly share their way of life and are proud of their history. On the island, "Main Street" is an asphalt-paved road that is just wide enough for one car and more closely resembles a cycling path than a street. The island is encircled by the 1.5-mile street. Continue to read and we will share more details with you on how to get to Tangier Island.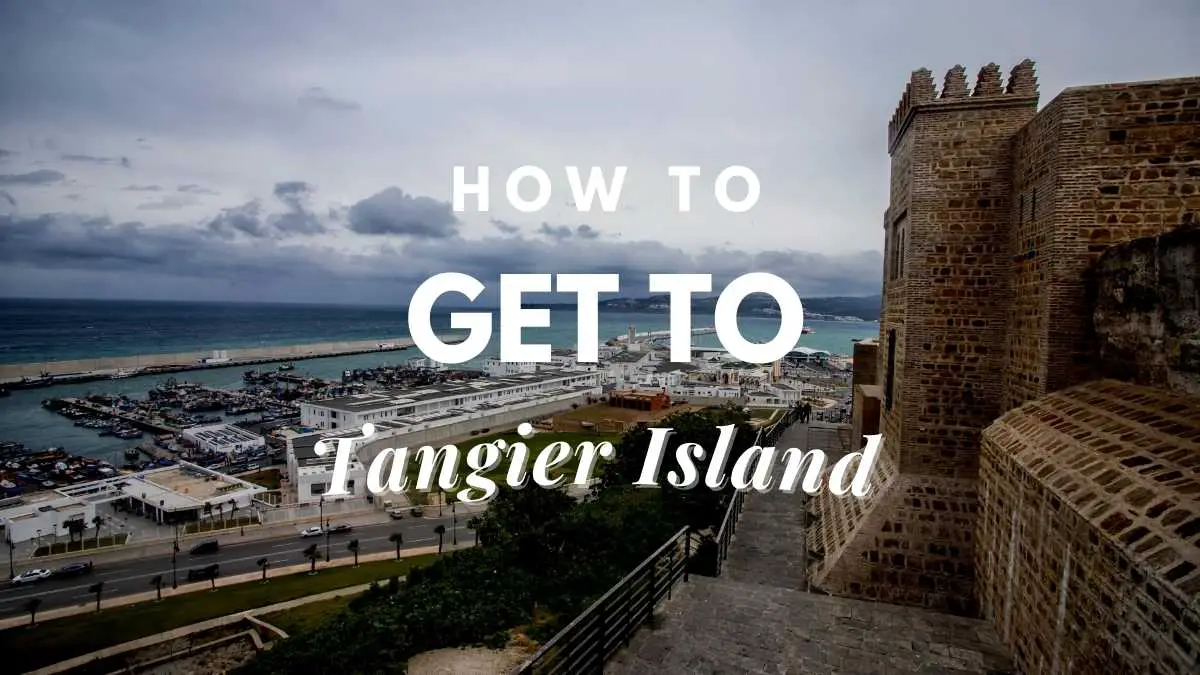 What is the Tangier Island all about?
The island's center is a tidal marsh, and the only way to go from one community to the next is through small, wood bridges that arch over the streams. The island of Tangier is 740 acres, so you can get a sense of the size of the wetlands there. A bit more than 80 acres are plenty for a home. Who would want to live here? This lifestyle has evolved over the course of about 250 years. In the 1770s, the first colonists established themselves here. On Tangier Island, customs are very important.
There aren't many automobiles or trucks on the island since they're mostly used for carrying things. The port on the island is the sole location to refuel. The major modes of transportation for locals are golf carts, scooters, bicycles, and foot.
The island is 1.5 miles broad and three miles long. The tallest hills on the island, which run parallel longways along the island, are where houses are constructed. About five feet are above sea level on a hill. The backyard of a house slopes into the marsh if it is even marginally off the crest. The shorter stilts on several of the newer structures enable water to flow below them during high tides.
Read: Is Traveling A Hobby? The Ultimate Guide To An Exciting Way Of Life Learn about the Downsides Of Traveling As A Hobby

How to get to Tangier Island?
Every day at 12:30, the "Steven Thomas" departs from Crisfield, arrives in Tangier at 1:45, departs Tangier at 4:00, and arrives back in Crisfield at 5:15. Additional details on Steven Thomas Cruises. From Crisfield to Tangier, you may also ride the postal boat "Courtney Thomas." From Monday through Saturday, this boat departs from the Crisfield town port at 12:30.
The "Chesapeake Breeze" departs from Reedville at 10:00 am and arrives back there at 3:40 pm. From Buzzard's Point Marina, the boat departs. Getting to Tangier takes around an hour and a half. More details about the Chesapeake Breeze.
From the scenic community of Onancock on Virginia's Eastern Shore, a seasonal passenger ferry runs. From May to September, this boat service is available to passengers. The "Joyce Marie II," a 36-foot lobster boat resembling a classic Chesapeake Bay deadrise, will take you out to the island. Friendly local Tangierman Mark Crockett steers the vessel. The Onancock Wharf, which is at the end of Market Street, is where the boat departs from. More details about the ferry service between Onancock and Tangier.
These round-trip excursions provide a pleasant voyage on the Bay and enough time to see Tangier. On busy summer days, the island might get hundreds of tourists thanks to these boats.
Surfing on Tangier Island
By around 3.5 millimeters each year, the Chesapeake Bay is increasing. That seems insignificant. Although Tangier Island looks to be steadily sinking, its highest elevations are just a few feet above the ocean. They have increased defenses to stop storms from eroding the island's shores and to delay erosion.
According to a 2015 assessment, the island will disappear in 50 years and "the Town may need to be abandoned in as little as 25 years." That is just one forecast. So much the better to go to Tangier Island while we can.
Things to see on Tangier Island
You go to Tangier Island to witness the Waterman's Life, a long-established way of life that is rapidly vanishing. Not the romantic version from a movie. a genuine way of life. It is a mess. Unless you remain on the island for more than a day, you won't encounter many watermen. They are laboring on the sea or in the shantytowns.
The first immigrants from Wales, England, are responsible for the islanders' distinctive Cornish accent. It's difficult to comprehend. However, it's possible that you won't hear it since the women who remain on the island speak Maryland English to the visitors.
1. Museum of Tangier Island History
The villagers' finds from sheds and attics are displayed at the Tangier Island History Museum. It describes how people have lived on the island for many generations. An island resident created a little film as a college assignment that does a fantastic job of describing island life. You'll discover that the island depends on roughly 50 watermen who put in 15-hour days.
2. Trails on Tangier Island
It's simple to go about the island on foot. The main island may be walked around in approximately 30 minutes without stopping since it is flat. The period between the arriving and departing ferries may only be a few hours or less, leaving just enough time for a stroll and lunch. There is a significant restaurant rush directly off the ship since most guests have lunch first and then explore the area.
3. Beach on Tangier Island 
The area's quartz rock gives the stunning natural beach its glittering off-white sand. The water has a clear, blue-green color. On the other side of the island sits the public beach. It takes roughly 20 minutes to walk or 5 minutes to ride a bike one way. To reach there, you may have to go over a dune that Hurricane Sandy produced and splash through some tidal marsh water.
You have options if you choose to ride the boat. There isn't enough time for a leisurely meal, a sightseeing excursion, or a beach nap. Prioritize what is important before you go and bring a suit if the beach is one of them. But be mindful that this beach is undeveloped. You may change at the washroom on the ferry, when you go to the History History Museum, or just wear your swimwear.
4. Kayakers on Tangier Island
Because of the various waterways that wind through the marshes and the island's scenic attractiveness, kayakers often visit Tangier Island. On the boat, you may hire a kayak or bring your own kayak for an additional fee. But if you're on a day trip, you won't have much time to turnaround. If you want time to kayak, you can think about taking a charter boat to Tangier Island and planning a later return. The island library has kayaks accessible. Here are some ways to reach us. The library, a shed-like structure next to the museum, lends out roughly five kayaks so that visitors may explore the island's water paths in addition to reading. Several water routes are shown on a map in the museum.
Final words
Now you know how to get to Tangier Island and how to enjoy your time. You can plan your visit based on information we shared, and you can get an enjoyable overall experience here.