Let's go make a sandcastle or fly a kite! Kite flying and sand art are also popular activities on Oregon's broad open beaches. In fact, there is a beach that is ideal for just about every summer activity. Here are some suggestions for what you'll need for a fun-filled day with the family in Florence, as well as the ideal beach for you! From this article, we will share the list of best beaches in Florence Oregon.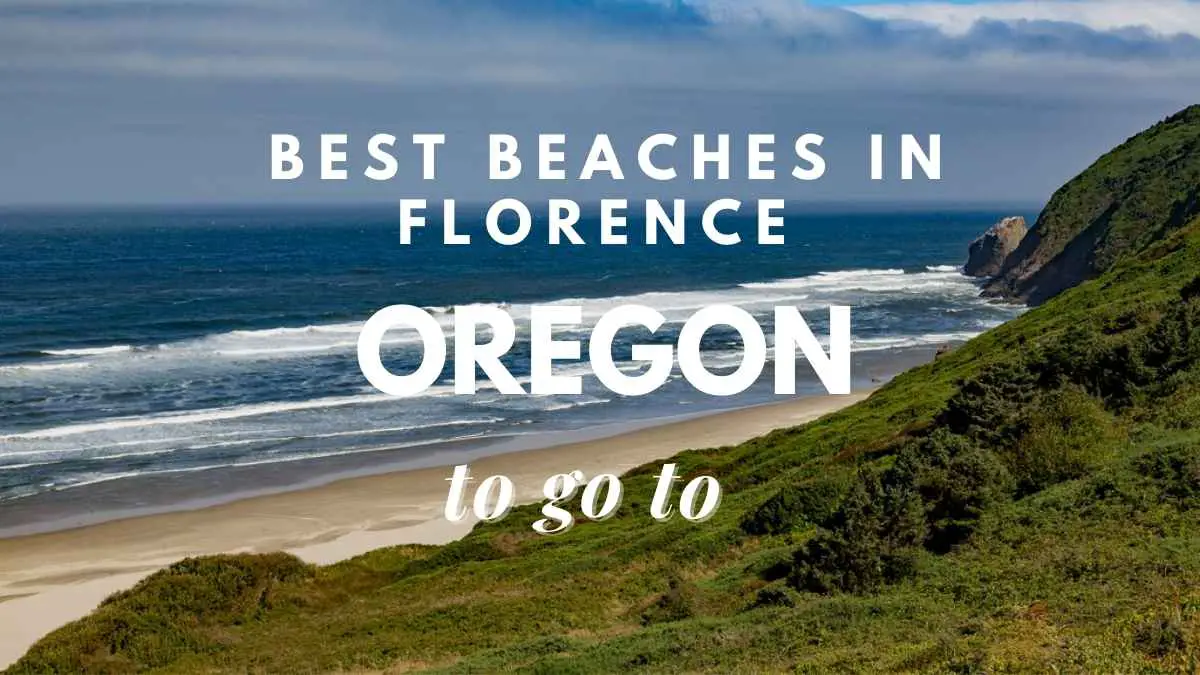 1. North Jetty
The North Jetty links to the broad white beaches of Heceta Beach and is readily accessible from Historic Old Town Florence. But why is the North Jetty the finest place to sail a kite? Of course, there's the wind! Strong ocean breezes might assist you in hoisting your kite aloft while you run. Conditions are ideal for kite flying on most days on the Oregon Coast, and from most beaches — but when we asked the pros at Wind Drift Kites in Florence, the North Jetty was their favorite and most consistent spot for soaring high.
Read: Is Traveling A Hobby? The Ultimate Guide To An Exciting Way Of Life Learn about the Downsides Of Traveling As A Hobby

2. Heceta Beach
Heceta Beach beyond Driftwood Shores (NOT the beach below Heceta Head Lighthouse) has miles of beautiful and level beach sand, making it a popular for continuous kite flying from the North Jetty, beach sports, and an excellent canvas for creative sand painting. This beach was meant for building, whether it's a kid-made sandcastle or a professional sand sculpture. Denny Dyke, a sand artist, has produced "Circles in the Sand" in Florence, which has magnificent temporary creations. Owner of the neighboring Sand Master Park, Lon Beale, has hosted sand sculpting seminars for people looking to take their beach castles to the next level.
3. Jessie M. Honeyman State Park
This day-use area and campsite back up to the Oregon Dunes, making it a great dune buggy and sandboarding destination. Jessie M. Honeyman State Park has both yurts and campsites. During the day, the noise of buggies touring the sand mountains may be heard. Even if you aren't out on a ride, seeing them conquer the slopes is thrilling.
There are various dune buggy tour businesses in the area. Choose between "crazy" and "gentle" for the best sandrail experience.
4. Cleawox Lake in Honeyman State Park
Because of the waves, strong currents, and frigid water, the Pacific Ocean along the Oregon coast is not renowned as a "swimming" destination. When the waves are modest, people may stroll down the shoreline barefoot, wading and splashing. If getting in is your aim, the coastline Cleawox Lake provides a great opportunity for in-water activity. There is also a roped swim area with a floating dock here, with sandy beaches bordering calm sea (no lifeguards). When the concessionaire is open, rent paddleboats to sail about in. While there are facilities on-site, they may be closed owing to pandemic measures. It is necessary to purchase a day ticket.
Bring extra warm, dry clothing, and instead of showering, refill old water bottles and drop water on your feet before getting back in the van to remove excess sand.
5. Heceta Beach
Storm watching might mean peering into a dense layer of fog that totally obscures your vision, or it can mean seeing a spectacular display of massive waves crashing against the cliffs and beaches along the coast. Storms on the coast may be exhilarating — and cold, wet, and unexpected — with the wind howling and rain pouring down. As a result, we propose Heceta Beach, where you may enjoy the thundering waves from the tranquility of Driftwood Shores Resort's ocean view.
You'll keep dry and warm while watching the performance since every accommodation has a view of the beach and the Pacific Ocean. Always keep off the rocks, logs, and debris that might roll or blow away at any time. When beachcombing after a storm, please be cautious when making findings.
6. Baker Beach
For a traditional beach ride, bicycle across grassy dunes to Baker Beach. C&M Stables, located just over Highway 101, provides morning and twilight guided horseback rides. Their horses are clean, healthy, kind, and well-cared for at their family's stable. Baker Beach is ideal for a bucket list ride, with easy access to horse trails, miles of quiet shoreline, and a good neighboring ranch.
Beach ride participants must be at least 8 years old. Only wear a hat with a chin strap if you don't want the ocean breeze to whisk it away!
7. State Scenic Viewpoint
The Heceta Head Lighthouse State Scenic Viewpoint is a popular picture spot. The sheer beauty of this beach, which is flanked by cliffs and capped by a century-old lighthouse, is breathtaking. Add in the shady creek that flows into the ocean below through a historic bridge; the wildflowers edging the white sand beach; the forest walk to the former assistant lighthouse keeper's home — now a charming B&B rumored to be benevolently haunted — and the grassy overlook ringing the lighthouse with viewfinders for whale watching… and you've got a million Instagram-worthy photos.
Experiment with different angles when you take photos in here. Stroll up the path above the lighthouse to get a better view of the scene, then hike down the creek under the bridge to get a better view of the cove. Finally, park at a pull-out on the highway across from the lighthouse for a great image.
8. Beaches of Washburne
Carl G. Washburne State Park has a day-use area as well as a campsite. Its lovely wooded region leads to a stunning coastline with sandy beaches. From the campgrounds, expect a short trek. The beach offers breathtaking vistas, kilometers of sand, and an excellent location for beachcombing and storm watching. The runner-up for beach campsites is Jessie M. Honeyman Campground, which is near to town and next to the sand dunes.
9. Beach of the Hobbits
While the beach remains private, its secret has been revealed. Hobbit Beach is a fantastic, mystical stretch of beach that can be reached through a short, family-friendly trek through the dense coastal forest. The dark woodsy walk is scattered with moss and thickets, giving it a magical look, thus the "hobbit" moniker. Step out of the trees onto the big, sunny beach for unrestricted romping. It's a terrific spot for kids and dogs to go around freely on the beach. However, as usual, keep a watch on your children and pets that are under your responsibility. Bring a lunch, beach toys, and chairs.
Parking on the roadway might be difficult, according to Hobbit Beach. If it's too crowded, try again later. When crossing the street, be cautious.
10. Strawberry Hill Wayside
At Strawberry Hill Wayside, look for marine life in the tidal pools and among the rocks. This beach fluctuates with the tides, exhibiting a constantly changing natural tapestry. Collect agates and tiptoe through the tidal pools but be cautious of marine life and avoid trampling or harming the animals and plants. Strawberry Hill is a wonderful area to visit and explore. Agates may also be found nearby at Bob Creek Wayside.
Final words
These are the best beaches in Florence Oregon. Plan your trip and make sure that you visit at least a couple of beaches to get the best experience.