In Rabun County, in Georgia's northeastern corner, there lies a reservoir called Lake Burton. It is the first lake in a chain of six lakes known as the Tallulah River Watershed that follow the Tallulah River's natural path. The Georgia Power Company is the owner and manager of the lake. The second-largest town in Rabun County, Burton, is whence Lake Burton derives its name.

On the western side of the lake, there is a fish hatchery and Moccasin Creek State Park. Numerous fish species, including Walleye, Spotted Bass, Largemouth Bass, White Bass, Bluegill, Redear Sunfish, Rainbow Trout, and Yellow Perch, may be found in the lake. On this Lake Burton fishing guide, we will help you to figure out how to secure an enjoyable experience out of fishing in the lake.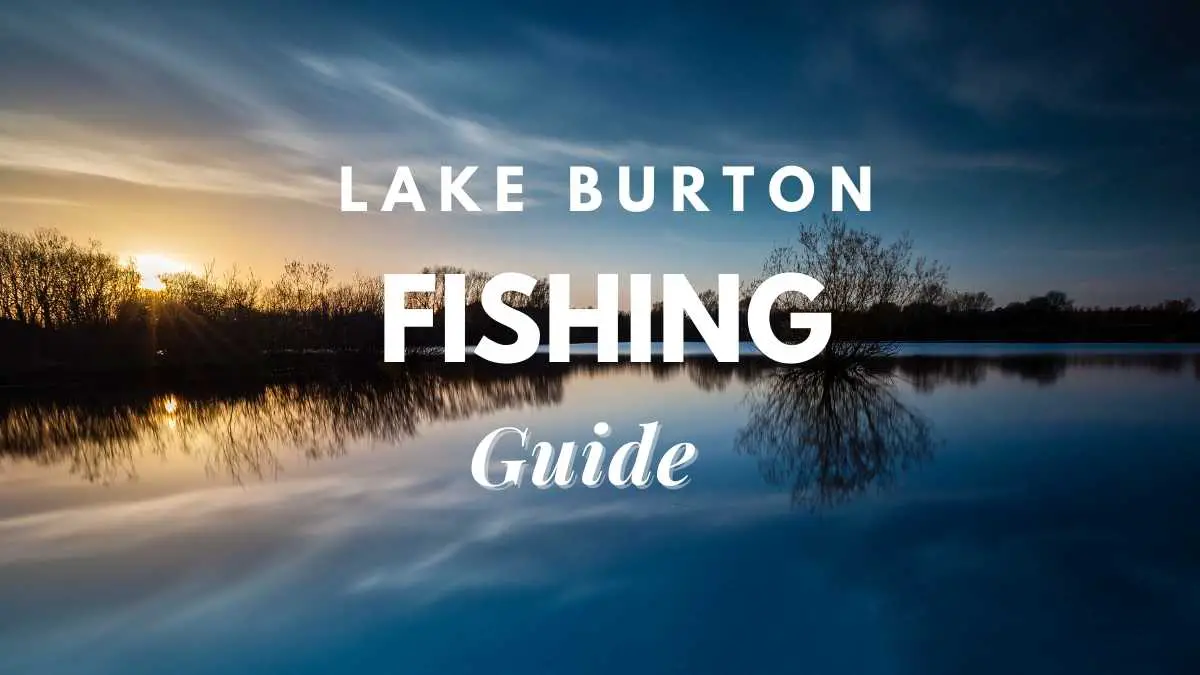 How to get to Lake Burton?
The biggest of the five lakes in Georgia Power's North Georgia is Lake Burton, measuring 2,775 acres. Boating, camping, picnics, swimming, and fishing are all permitted in the facilities. The white sand beach at Timpson Cove Beach is only one of the places on Lake Burton where you may go swimming and have a picnic.
U.S. Highway 76 users may enjoy a picturesque view at Jones Bridge Park. There are two picnic shelters with tables and plenty of parking. Off of US Highway 76, Jones Bridge Park is situated on the northern shore of Lake Burton.
When it's lovely out at Lake Burton, Timpson Cove is a terrific place to hang out. Beaches and swimming areas are there, along with picnic areas, bathrooms, and parking. Off of Charlie Mountain Road on U.S. Highway 76, the park is easily accessible.
Read: Is Traveling A Hobby? The Ultimate Guide To An Exciting Way Of Life Learn about the Downsides Of Traveling As A Hobby

Types of fish that you can find in Lake Burton
fishing in Lake Burton in Georgia for yellow perch, largemouth bass, spotted bass, white catfish, black crappie, walleye, rainbow trout, brown trout, bluegill, green sunfish, redbreast sunfish, and redear sunfish.
At Lake Burton, a 2,800-acre lake in northeast Georgia 10 miles west of Clayton, spotted bass are the main attraction. Anglers may cast to a variety of targets over 62 miles of coastline for bass, crappie, and bream. Additionally popular are white bass, trout, catfish, perch, and other sunfish. You can get everything you need for boating, fishing, and camping at or close to the lake. A boat ramp and suitable camping grounds may be found at Moccasin Creek State Park Camp Ground.
Useful advice on Lake Burton fishing guide
Anglers from Georgia usually rank Lake Burton, the state's biggest reservoir, as the best body of water for catching bass in the state. Whether you fish for bass or anything else, Lake Burton offers you possibilities you can't pass up. The abundant Lake Burton, adored by seasoned anglers and novice novices alike, must be seen for oneself. Cast a line and see why.
Group fishing trips on Lake Burton are made simple and enjoyable by our amiable captains and staff. One of the six Tallulah River Watershed lakes and one of the top fishing places in the northeast Georgia highlands is Lake Burton, which is situated close to Clayton in Georgia. It's also one of the most well-known reservoirs in this region of the country, with a surface area of 2,775 acres and 62 miles of undeveloped coastline, and a thriving environment that even the most ardent fisherman can't possibly resist. Most likely, neither will you. We're not lying when we claim that fishing on Lake Burton is a tempting prospect. Plan your vacation between February and May since this is when Lake Burton is most hospitable for fishing.
Another fantastic chance to view and appreciate Lake Burton in all of its splendor is during the warm spring months in the Georgia highlands. In addition, nothing beats relaxing in the sunlight on one of our Lake Burton fishing cruises to toast a successful catch. The generosity and accessibility of Lake Burton are only two of its many attractions. This body of water is so beautifully diversified that it does not need any specific fishing knowledge or restrict its guests to a single fishing approach. If you come as a novice, you'll not only pick up the tricks of spinning, fly fishing, trolling, and jigging swiftly, but you'll also succeed in landing some sizable keepers.
The spotted bass is a species that attracts anglers from all across the Peach State, who go to Lake Burton in search of this particular fish. Other species that are unexpectedly prevalent in these waterways include largemouth, smallmouth, Guadalupe, white, yellow, and striped bass. Monster catfish (channel, blue, and flathead), bullhead, rainbow trout, crappie, bluegill, carp, gar, and walleye are some species that anglers may catch.
Tips to get the most out of fishing
Have you got the itch to go fishing on the lake? You may wish to read and apply some of our lake fishing advice below before you go out. Even while they won't apply specifically to any one kind of fish, you may use them in conjunction with our other fishing advice to improve your skills as a fisherman.
Treat inlets and outlets as friends – Like people, fish like certain temperatures and tend to congregate in lake regions that meet their needs. In general, the areas where water enters or drains from a lake will be significantly colder and better for fishing. Along with the large monster fish that consume them, bait fish tend to congregate in these places.
Pick the Right Bait – Natural freshwater bait like crickets, worms, minnows, and leeches are always a good choice. Also fairly economical is live bait. For instance, live crickets are quite affordable on Amazon.com. Fishing jigs are the best choice for artificial lures. Because they can capture almost every kind of freshwater fish, they are the most adaptable in lakes. The Terminator Pro Jig is the brand we like.
Keep an eye on the heat index – You'll need to fish deeper when the weather grows hotter outdoors. This is so because when the temperature outside increases, fish will seek for deeper, colder water since they like cool temperatures. Fish will go to shallower water to eat between dark and morning, however some may move to shallower water than others. To understand more, you should do study on the particular kind of fish you're attempting to capture.
Find Sunken Structures – Fish prefer to congregate near submerged structures because they feel secure there and they can ambush other fish there. Fishing is best near objects like branches, dead trees, and even artificial fish homes. If you purchase a kit, such as the Mossback Fish Habitat, you may construct your own building with ease.
Search for Weeds – Find some weed beds in the lake you are fishing in and try getting your bait and/or lure in that area to see if you can convince a fish to bite. Many larger fish, such as largemouth bass and northern pike, prefer to ambush their food from a nice comfortable weed bed. Usually, the finest weed beds are those that generate a break line and lead to deeper water.
Work with the Wind – On windy days, you can anticipate that bait fish will be driven closer to the shore, which will cause the larger fish to move in closer for a meal. Keep an eye out for drift lines and follow them because they will take you to baitfish, which will take you to larger fish.
Final words
Based on this Lake Burton fishing guide, you can learn how to get the most out of your fishing experiences. Go ahead and start fishing, and you will surely fall in love with all experiences coming on your way.